When it comes to accessing the internet, we often rely on a Wi-Fi connection to stay mobile, flexible, and comfortable. Of course, you need to buy a high-speed internet plan available in your area to binge-watch TV series, the latest blockbuster movies, and online games. If you haven't got one, we recommend you to look at promociones de spectrum that delivers speed up to 940Mbps, with no data caps and no contract binding.
Even if you have high-speed internet, sometimes you may face slow download speed. The reason is that Wi-Fi signals could not reach every corner of your house. Instead of blaming your service provider, you should consider investing in Wi-Fi mesh routers. These routers are meant to deliver signals to every part of your house. Say goodbye to dead spots and weak signals, because Wi-Fi mesh routers guarantee strong signals, no matter how big the house is.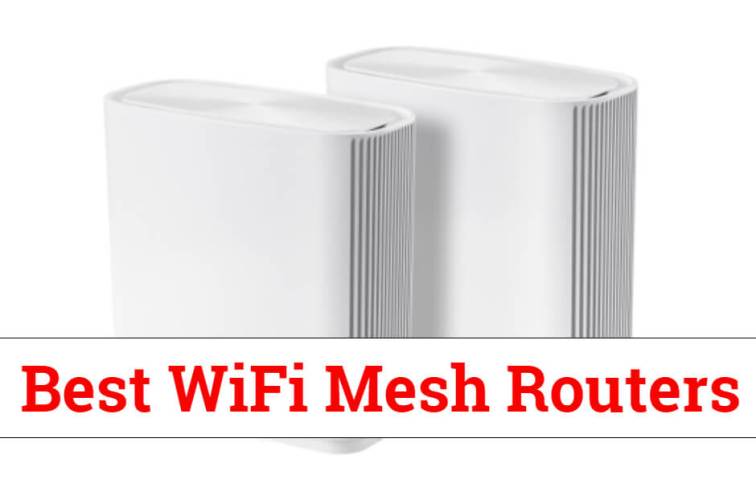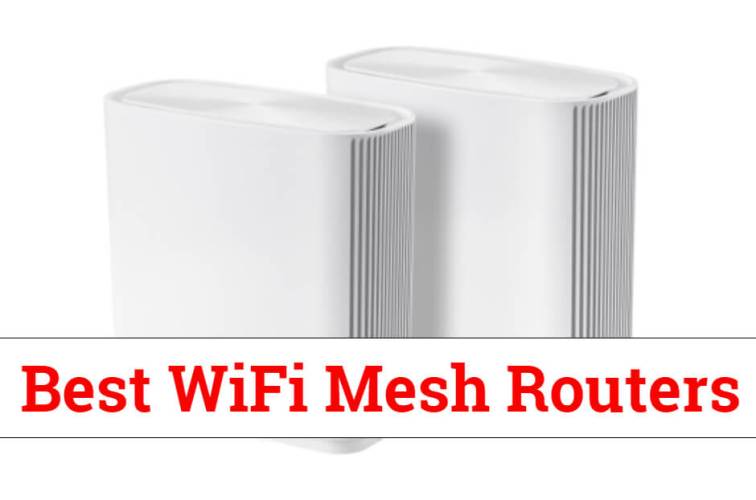 Buying the best Wi-Fi mesh router is a daunting task, especially when so many choices are available. But don't worry, we will help you out in picking the best one to help you connect to the network and experience seamless connectivity. Buckle up and stay tuned because it's time to reveal some of the best Wi-Fi mesh routers available on the market. Let's get started.
NetgearOrbi RBK50 Tri-Band Mesh Wi-Fi System
It is quite frustrating when you are streaming online and suddenly the signal drops. You can't do anything else than go near the Wi-Fi router. However, after buying NetgearOrbi RBK50 Tri-Band Mesh Wi-Fi System, you will not find yourself in such a situation.
The NetgearOrbi offers coverage up to 5000sq.ft. You won't need any extender or booster after purchasing this device. The kit comes with a satellite and Orbi Wi-Fi. The tri-band Wi-Fi in NetgearOrbi offers maximum internet speed at your home, no matter how big or small. The device is easy to set up with all the security features you need to keep your network protected.
Moreover, you can also set up separate internet access for guests. Securing your network is quite easy as the Orbi app allows you to create it within no time. The device works fine with Amazon Alexa. Also, it works perfectly with most of the service providers operating in the United States.
TP-Link Deco Powerline Hybrid Mesh WiFi System
Signals can't pass through thick walls, and other floors of your house, if you are using an outdated Wi-Fi router. It's time to bring the TP-Link Deco Mesh Wi-Fi System that offers seamless connectivity covering an area of 6,000sq.ft.
The device has won the JP Power Award for the highest customer satisfaction. The device ensures that you get maximum coverage, no matter how thick the walls and ceilings are in between. It enhances your network's backhaul speed by adding a third layer for data to pass through. No matter, where you sit or how often you move, you will experience better performance, seamless connectivity, and stability.
TP-Link Deco also comes with parental controls to monitor internet usage and customize Wi-Fi access. TP-Link is easy to set up and anyone can set it up through the instructions manual given with the package. The device works perfectly with Alexa and any ISP.
Tenda Whole Home Mesh Wi-Fi System
If you are facing signal issues in your house, make sure to bring Tenda Mesh Wi-Fi System to get rid of connectivity issues. The device features MW6 that helps eliminate dead spots and deliver optimal speed all across your home. Tenda Mesh Wi-Fi System can offer coverage up to 6000sq.ft.
It is compatible with Google Assistant, advanced appliances, Alexa, and Streaming devices. For smart homeowners, Tenda Mesh Wi-Fi System is an ideal choice, as it allows 90 devices to connect simultaneously without disrupting speed.
Tenda App allows you to access your network details from anywhere and control settings as per your requirements. The device also works fine with major ISPs including Comcast, Verizon, Mediacom, and Spectrum. Tenda also offers a 3-year warranty along with lifetime support.
TP-LINK DECO X60
If you can't afford low-speed internet, TP-Link Deco X60 should be purchased on priority. Highly powerful TP-link Deco X60 Wi-Fi Mesh will help you stay connected without plaguing you with weak signals and dead spots.
TP-Link is known for producing high-performance and impressive Wi-Fi devices and Deco X60 is not an exception. The device can be set up without banging your head against the wall. The setup app also assists you in putting the satellite nodes in various parts of the house according to your current arrangement.
The four antennas integrated on TP-Link ensure to offer high speed. Moreover, it can also allow several devices connected simultaneously without dropping signals or lag in speed. No matter, how many people are streaming or gaming, Deco X60 will ensure a strong connection in every part of the home. Furthermore, connect your smart home devices and IoT devices without worrying about connectivity problems.
It is hard to point out any flaw in TP-Link Deco X60. As compared to other models, it is a bit costly and the software is not outperforming when compared with competitors.
Final Verdict
When it comes to buying a new device or gadget, it is better to go through the nitty-gritty details. Wi-Fi mesh router is a one-time investment that would benefit you for several years. Make sure to consider the aforementioned Wi-Fi mesh routers to avoid wasting money.