How to Use Whatsapp Pay – Set up, Send and Receive Money:- The world's most popular and used instant messaging platform Whatsapp now started their instant payment send and received system in India called whatdapp pay OR Whatsapp Payment. This service offer easy peer to peer payment feature from there chat screen. In this tutorial we will discuss all about whatsapp Pay, how to setup whatsapp pay, how to send payment, how to receive money through whatsapp pay and more.
Note – The WhatsApp payment system may not be active on your WhatsApp account. Because the whatsapp payment service will only be rolled out to 20 million whatsapp users and have over 400 million users in India.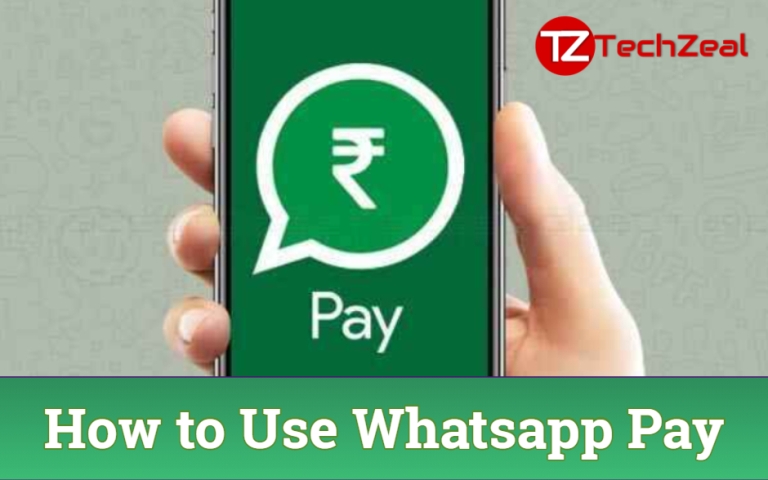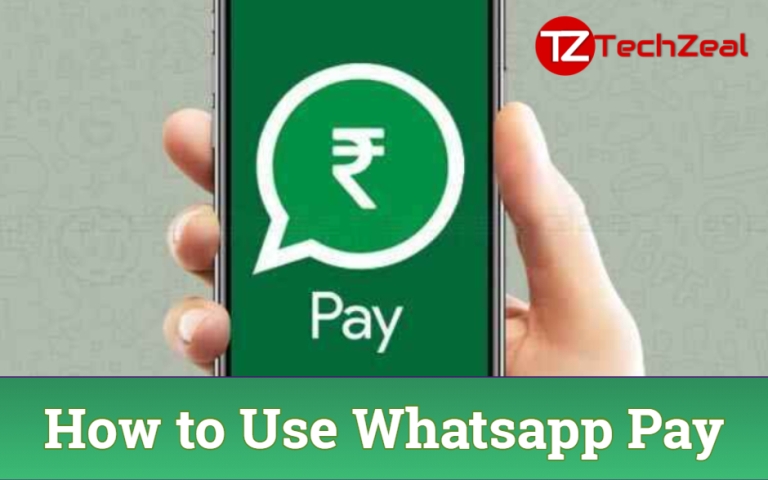 How to Use Whatsapp Pay
To start whatspp Pay in your phone you will need given things setup before you can use whatsapp payment service in India.
Latest version of Whatsapp (some beta builds do not have this features yet)
Your whatsapp phone number should be associated with your bank
Debit card associated with the same account and bank
Whatsapp Pay – How to Setup Your Whatsapp Pay Account?
If you have latest updated whatsapp account than follow the given steps to active whatsapp pay in your phone.
Open your WHATSAPP app on your android phone and tap on the three dotted icon which is located on the top right corner of the phone's screen.
Tap on SETTING then PAYMENTS
In PAYMENT section Tap on ADD PAYMENT METHOD. You will get a list of Indian banks name.
After selecting the bank name, your mobile number (linked with the bank) will be verified. Just tap on verify via SMS. (Make sure your Whatsapp number is same as the one linked with your bank account.
Once the verification process is completed, you will have to finish setting up Payment – you will need to set up UPI pin for caring out transactions similar to other UPI apps. (If you have already done the verification process in any UPI app, then it is exactly the same and you should not have any problem.)
Whatsapp Pay – How to Send Money
Whaysapp Pay works like other UPI payment Apps like Google Pau and PhonePay. You can send money to Whatsapp contacts as well as people who are not registered on Whatsapp Pay. Follow given steps to send money to your Whatsapp Contacts.
Open the chat of the person and tap on the ATTACHMENT ICON.
Tap on PAYMENT then type the desired amount and hit ENTER
Enter your Unique UPI PIN to complete the payment process.
Whatsapp Pay – How to Send Money to other UPI user such as Google Pay OR PhonePe
As I above maintain, you can also send money to person who is not using whatsapp pay. So, follow these steps to send money that is not using whatsapp pay.
Open WHATSAPP and tap on the SETTING and then tap on PAYMENTS
Tap NEW PAYMENT > then tap on SEND TO A UPI ID > Enter the UPI ID and tap on verify
After UPI verify, enter the desired amount and ENTER
Enter your unique UPI PIN to complete the payment process
Whatsapp Pay – How to Send request
As like other UPI payment app, you can also send the payment request to others. Just follow the steps to do the same.
Open Whatsapp chat of the person and tap on ATTACHMENT ICON and tap on PAYMENT
On the next screen, tap on NOTIFY to let the person know about Whatsapp Pay features.
We Write on Latest Tech News, How to, Guide, Android, iPhone, Windows, MAC,  Reviews  and more.  Do you like TechZeal? We Count on You! Don't forget to follow us on Facebook, Twitter, Instagram …!