Why Android Phone Battery Charging Slowly :- If your phone's battery is draining at an unbelievable rate, it might be the right time to check for the reasons behind. There are counts of reasons as to why your android device is not charging properly or draining its battery faster. These  why your Android Phone Battery Charging Slowly are most likely the ones you need to look at right now.
From battery-sucking background apps background to overusing your phone's resources or charging outlets, every little factor contributes to battery drainage. Let's look up for the most prominent and controllable reasons behind why you phone battery charges at slower rate.
Why Android Phone Battery Charging Slowly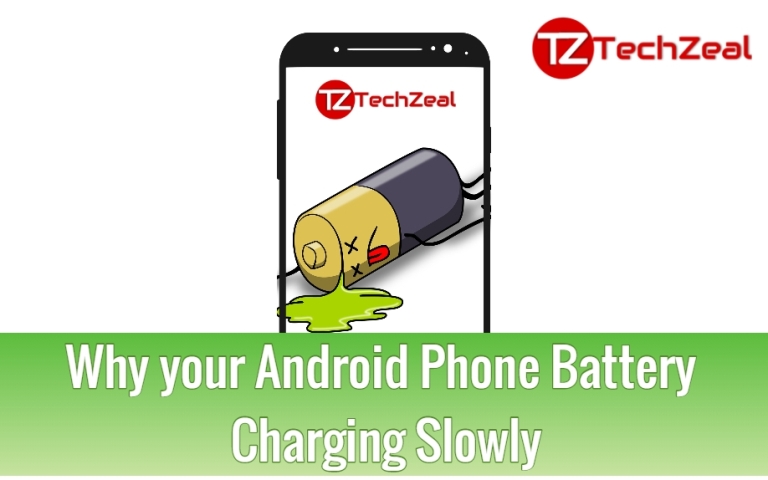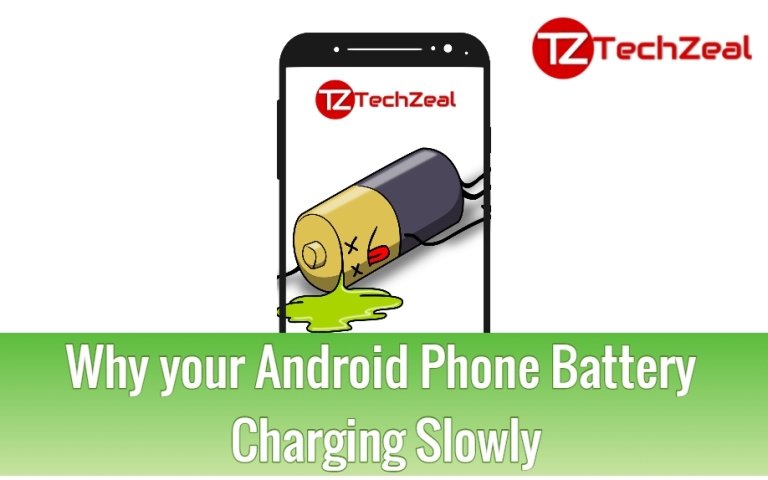 Glitchy with USB Cable
It's most times your data cable that lies twisted and turned around you, and you rarely notice it. A glitchy USB cable is the reason why you can easily find a replacement for your old charging cable.
Make sure you keep your data cable untangled to prolong its life. There is another way to check for any technical flaws in it. You can download an app called Ampere by Braintrapp to assess your data cable's quality. If you can detect the defect, you need to head to your nearest shop to get a new cable.
Multiple Power Sources
Yes, by "Multiple" power sources, I mean every single power source you use to juice up your mobile's battery. Believe it or not, if you are using laptop/desktop USB ports, power banks, or even different chargers, there is only one person responsible for degrading your phone's battery, and that's you.
While the issue is the biggest cause of a slow charging process, it's also the prime reason why your phone's loses battery levels in a bunch. Ideally, you should keep one power source and one outlet for power supply to your smartphone.
Advisory: Never opt for pirated power adaptors; they not only reduce your battery life but also lead to hazards like damaging your mobile phone's internal circuit system.
Problem with the Charging Port
Have you tried charging your phone using new charging cables? It would help if you got your phone's charging port checked. A faulty port may not only cause your phone to charge slower but also hinders the process. And connecting your cellphone to power for hours would be futile.
In most cases, a charging jack or port may become faulty due to physical reasons. You may have damaged the port's pins while trying to connect your phone forcefully, or dust or liquid spills have damaged it permanently. Getting it replaced is the only solution, and you can get it done quickly by visiting your trusted mobile phone repair shops. The best part is, installing a new charging port is the cheapest of all.
Too Many Background Apps
If you are unaware of how many apps are running in the background, wakey-wakey, it's time to head to your device settings and get rid of them. Or restricting their access at least would be the best option. Many apps remain open in the background, even if you swipe them off your screen.
Such apps consume not only RAM but also your drain your device's battery. Beware of the apps automatically start in the background and ping you whenever there is an important notification. These apps also collect the data stealthily besides draining your device's battery.
Here is what you need to do:
Go to your device Settings>Applications/Apps.
Tap on Installed Applications.
Tap on the suspicious app and force stop it.
If you can't figure out which app is making troubles, download a Manager App to deal with battery optimization issues.
Do as you are instructed while charging
People like to spend more time with their phones than anyone else. Every mobile manufacturer company puts specific instructions for mobile users, which they tend to neglect. It's best not to use your phone during charging. Avoid using it for any reason while you plug the charger in.
Your phone needs rest, and you need to turn WiFi and Bluetooth off. If possible, switch off your phone before plugging the charger cable in. The fact is your phone's battery deteriorates with age, so it's better to leave it as it is while the battery gets rejuvenated.
Concluding Thoughts
It's technically difficult to look for all the actual reasons why your battery drains out quickly or why it's charging slowly. These seem to be the best ways to figure out the reasons behind and possible solutions. The next time you think of why your Android Phone Battery Charging Slowly, try these self-help tips. How well do these factors fit into your situation? Do write your comments below.
We Write on Latest Tech News, How to, Guide, Android, iPhone, Windows, MAC,  Reviews  and more.  Do you like TechZeal? We Count on You! Don't forget to follow us on Facebook, Twitter, Instagram …!