Best PSP Emulator for Android– PSP emulators are on the rage these days, and many game lovers are directing their attention to emulator apps. Those familiar with those good old days of playing their favorite PSP games on the big screen find it hard to stay away from Play Station games.
Game companies have made a smart move by introducing Play station games for Android. And when you get to experience Play station gaming on your Android, you'll need to have a perfect emulator tool. So, let's talk about the Best PSP Emulator for Android to try this year.
Whether it's Final Fantasy or Metal Gear Solid, the thrill of playing a PlayStation game is unique. Developers have brought Emulators for Android users to enjoy their favorite games to the top-notch level for those missing the good old times. The gaming has been brought right to your fingertips.
Best PSP Emulators for Android
The reason why many gamers avoid using PSP console is that it's expensive. Even if you are able to afford one, you may not know how good its condition is. It's terrible after having spent your money for nothing. You might as well try these PSP Emulators for your Android Device and save your money on PSP Consoles. Let's have a look at some of the bests so you can enjoy your favorite PSP games on Android.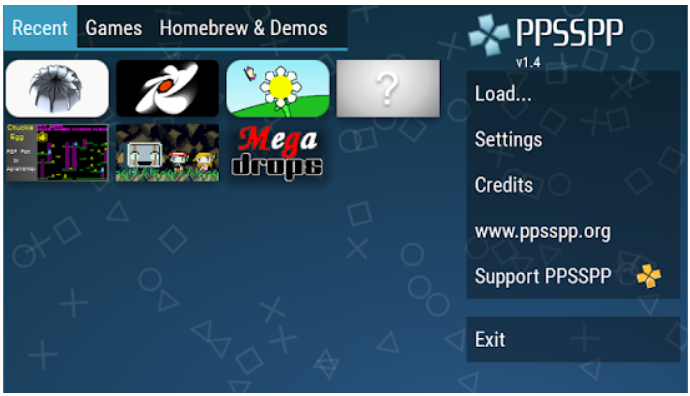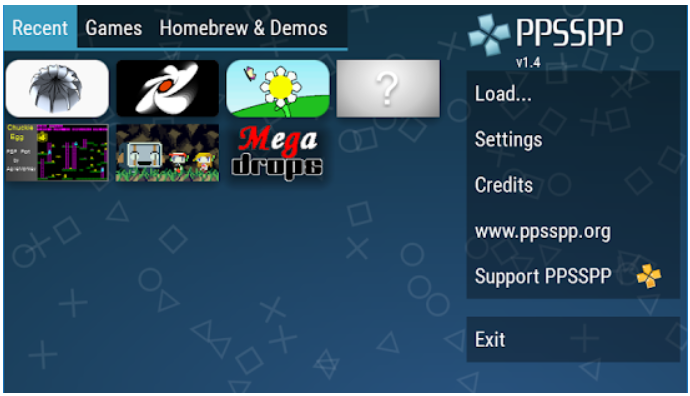 For PSP lovers, this emulator app especially comes with HD quality experience and an extra set of features. It doesn't have any PSP games, but still, you can play all your favourite PSP games by converting them into .ISO or. CSO image and copy them into your phone's SD card. Once configured correctly, you can play PSP games on your Android or PC.
This PSP Emulator has loads of custom controls like title sensitivity, HD gaming, including several others. PSP Gaming would be too easy with PPSSPP emulator that you downloadable from the Play Store for free. If you want to unlock advanced features, do try its premium version.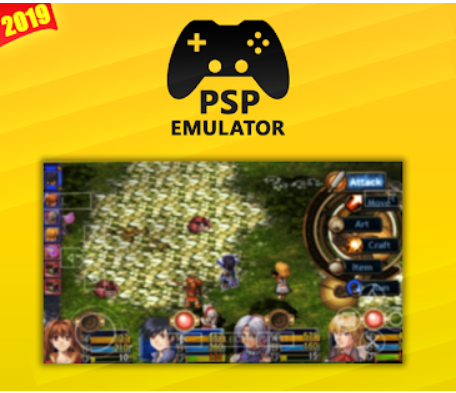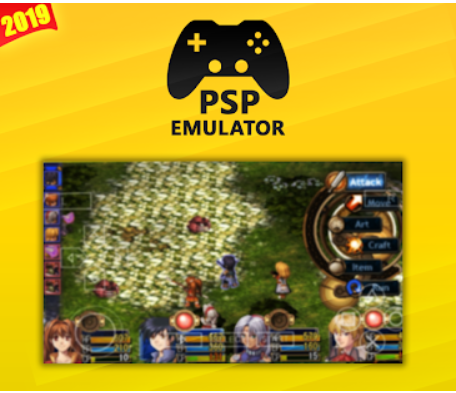 The word free PSP Emulator for android gives you another chance to try it without paying anything. It's a free PSP android emulator that supports NEON Acceleration and How-to-guide for users. You can easily find numerous games with the help of a pre-installed guide. Copy a PSP ISO image and start enjoying the Playstation games you love.
Get instant access to around 90% of PSP games with Multithreaded Acceleration and skipping BIOS Boot game support. The best feature of this emulator is that you can resume your game from where you left it the last time. If you're interested in widescreen gaming supporting 2X-5X PSP resolution, Free PSP Emulator is the second Best Android PSP Emulator for you.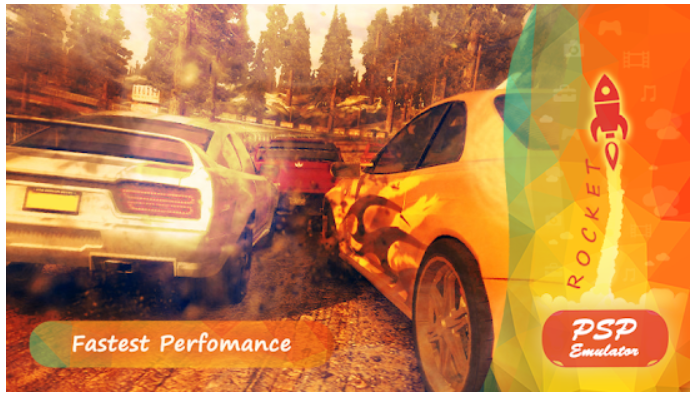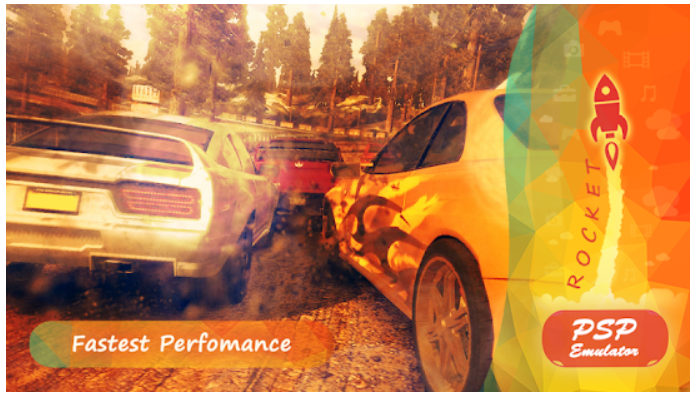 Want to have the top-level PSP Games and Homebrew experience? Rocket PSP emulator has got it all. This app easily emulates the already downloaded Playstation games from PSP console rending perfect graphics and gameplay. Relive your old-school life where UFC games on PS3 were on the rise.
Rocket PSP Emulator also allows you to play game on PC with best performance and High Definition. This emulator goes fine along with high and low-end devices and has PSS, PSV, PPS and POP settings performance for ISO, CSO and cool ROMs formats. The app has recently made tweaks in resolution, shader, graphics, and realistic sound emulation improvements. The best part is, it's free to enjoy playstation games on your mobile phone with the simplest controlling options.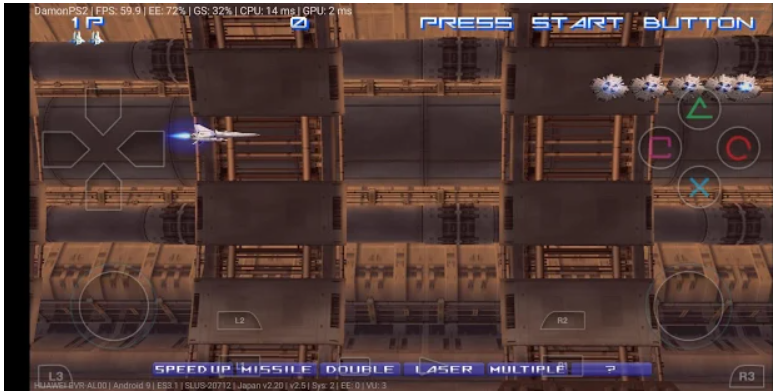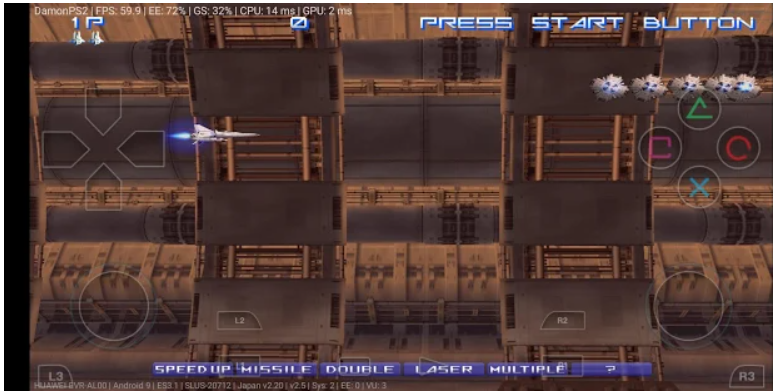 Akin to PPSSPP, this emulator is considered the world's renowned emulating apps to imitate PS2 game son your phone. If your phone runs on Snapdragon 835/845, you can reap the maximum benefits of this app with access to around 90% of PS2 Games.
The free version of this tool will indeed have some ads and limited features. If you want to block ads and unlock fantastic features, opt for its paid version and HD support for up to 1080p. The rest of the features like NEON Acceleration, widescreen gaming, Multi-threaded gaming, are all similar to PPSSPP emulator.
Developers have also promised of adding numerous other features in future updates. Do note, that you need to have game ROMs BIOS image on your phone since this emulator does not provide any due to legal restrictions.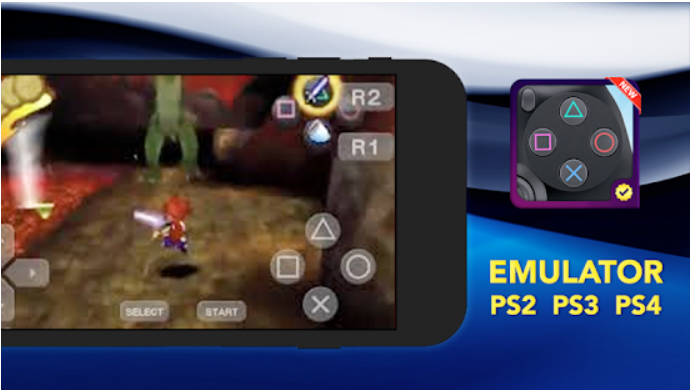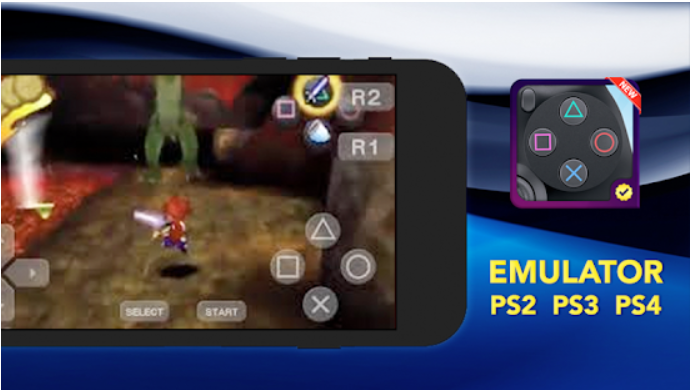 PSP Emulator Pro is a perfect runner of numerous of playstation games using at full speed and HD resolution. This free tool comes with high definition graphics and top-quality sounds. You can play against your friends and challenge them to take the gaming competition to a whole new level.
There are lot too man y features to speak of, if you try it, you'll find them similar to the ones I listed before this emulator. The best feature that makes it unique is its capability to allow you and friends connect via bluetooth and either play with or against each other. You can also play games with extreme graphics up to 5x without any lag.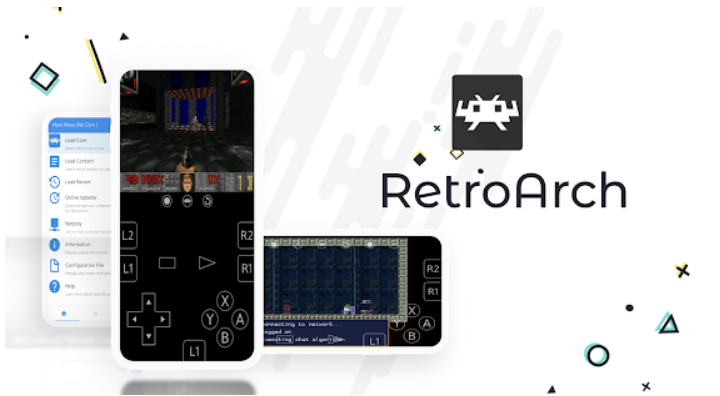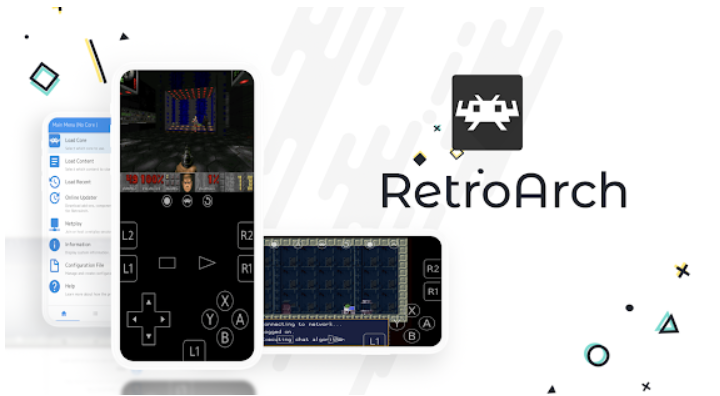 This emulator uses the Libertro System that makes it unique among the list of  Best PSP Emulator for Android. The team behind RetroArch emulator is an open-source project that at creating games, emulators, and multimedia programs. Using this emulator you'll experience your good old days enjoying the classics like sonic, mega man, and contra stuff.
It's a whole list of games and their directories that comes with a mandatory core updater feature. Also, with 90+ PSP games to enjoy, you can also view each of the game's database information once you add to your collection.
Play multiplayer games, save screenshots, stats, or even load cheats, you are free to do whatever you want. All in all, it's free to try emulator that outnumbers its counterparts in terms of features.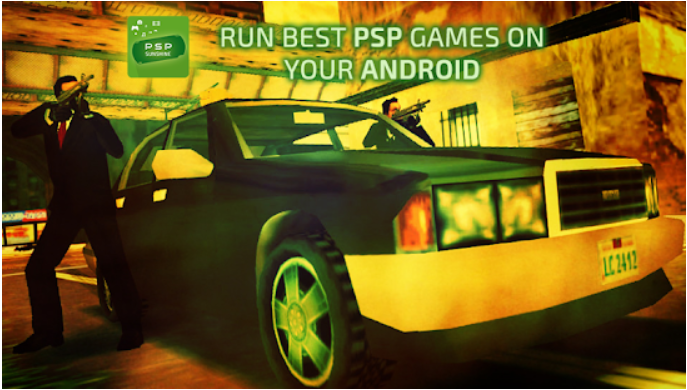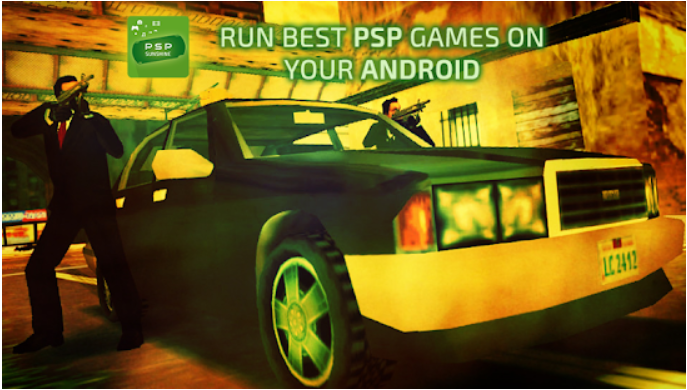 It's a perfect Playstation emulator that works well on high-end as well as budget smartphones. Sunshine Emulator can is your way to enjoy HD gaming at full speed. This popular PSP emulator for android is capable of running on any android device with High-quality sound, game controllers, network gaming, etc.
You can even save your current gaming progress, and load previously saved state. All the games you enjoy will be more fun to play in the most satisfying quality of game graphics. And yes, this game is free to play and download it. You'll see a whole lot of an instructional part after you install this emulator.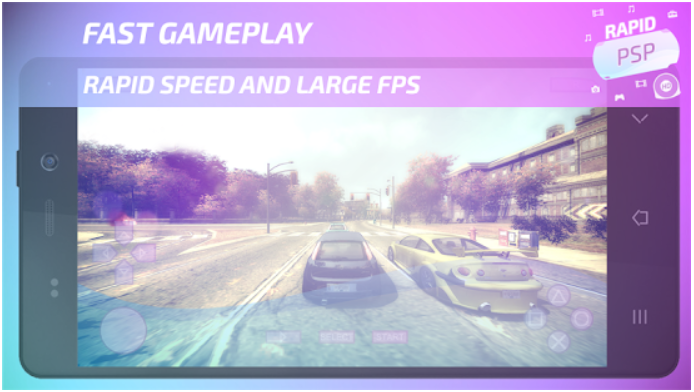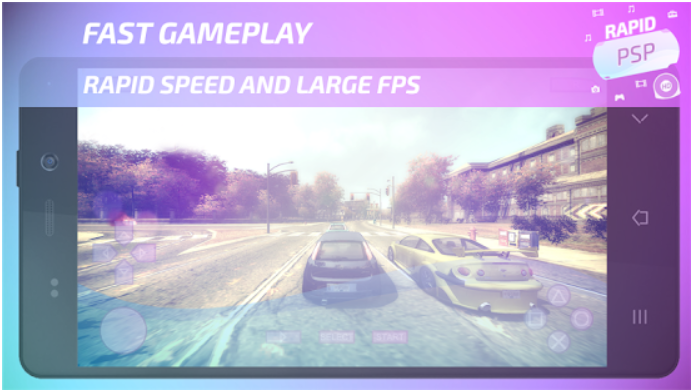 Rapid PSP Emulator can emulate and run any PSP game or PSP homebrew, and by every PSP, I mean, PSP3 and PSP4 as well. Rapidly replacing eh PSP Console and delivering you an optimum experience of gaming, Rapid PSP Emulator is to surprise you with lots of other features.
Not just hundreds, you can emulate thousands of PSP Games with faster processing and smoother gameplay. Enjoy the gaming experience with large frames per second in any powerful PSP game. You can even customize POP, PPS, PSV, and PSS settings for best performance. If you are a lover of UFC games, this emulator is where you'll have the most of your entertainment.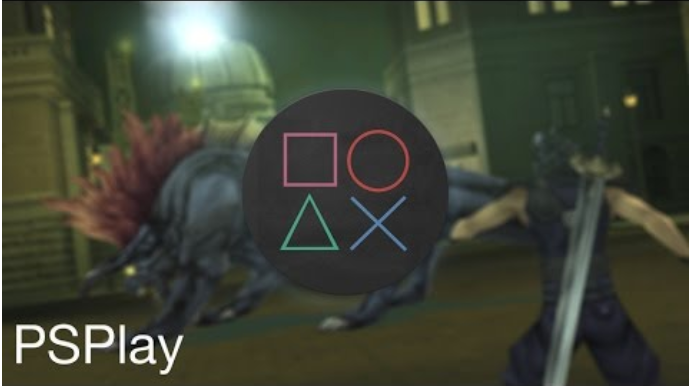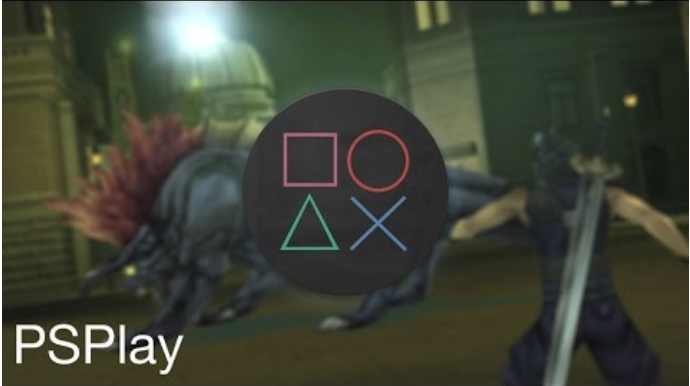 It's an advanced Playstation emulator that comes with a well-optimized atmosphere to run a wide range of games with high performance. PSPlay Emulator lets you save your current game state and loads the saved state loads of on-Screen controllers and hardware controllers.
PSPLay PSP Emulator is a modern-day emulator that brings you all the PlayStation gaming experience on the go. There have been some glitches with its previous versions; however, the developer team has fixed them with the release of its new version. You won't find it on the Play Store, but it's still free to use and downloadable from other sources. Mind the link I have given in the title.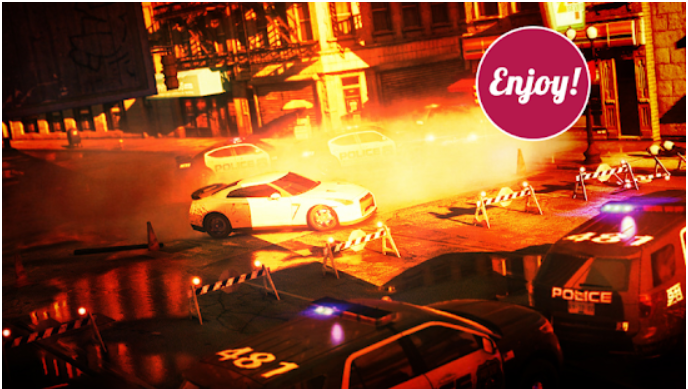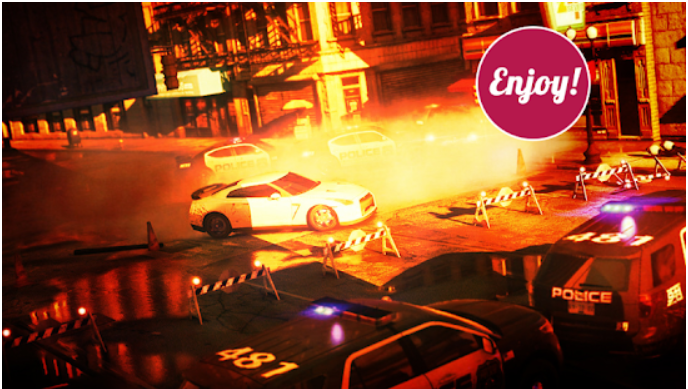 Transform your android mobile into a real-time Plays station Console with Enjoy Emulator for PSP. Now you can enjoy extreme graphics, HD screen resolution, and full-speed gaming on your fingertips. Whether it's PSP4 or PC games, this one of the oldest emulators allows you to experience PlayStation games the way you want, crisp and clear.
This PSP emulator for android will stun you with its high-quality sound, multiple ROMs, CSO, COS, ISO, PPS, and PAP so you can enjoy games on the big screen. This app doesn't support anything that not legal, so you better make sure to download PSP Homebrew, PSP ROMs from the original PSP console and move them into your memory card. Then, you can have fun and enjoy the games you like. Stop or resume the game anywhere or anytime you want; you own everything now.
Concluding Thoughts
All the Emulators I have mentioned here will definitely meet your criterion whether you own the latest version or a budget smartphone. As per my recommendation, the ones mentioned in the first five should take your notice. First, try to find which emulators have your PlayStation games and how intriguing the graphics and sound quality are. If you seem to like any of them, don't hesitate to write your comments.
We Write on Latest Tech News, How to, Guide, Android, iPhone, Windows, MAC,  Reviews  and more.  Do you like TechZeal? We Count on You! Don't forget to follow us on Facebook, Twitter, Instagram …!