Best Real Time voice changer for Discord – Discord voice changers are what most gamers use these days to add more fun to gaming. If you haven't tried any of these best voice changer for Discord, Skype, Steam Gaming Trolling, etc., you need to give one a try. Read on and find which are the top-rated voice changer software are must-haves. Let's pitch right in.
But first, a little about Discord
If you aren't aware of what discord is, just for your information, it's a free communication service using which you can exchange text messages or voice-based messages. Generally, it's widely used by gamers while playing multi-player games to communicate within a group. Discord service is offered by the discord company that uses its own servers where you are just restricted to conversations.
There are plenty of reasons why people prefer Voice changers for Discord, Skype, or Steam Gaming and one of them is staying anonymous. While some people use voice changer software either to troll others or hide their age (if they are underage). Kids use it to join adult gaming chats so they can't be blocked due to age restrictions. All in all, it's just fun, and that's what I suggest the use of such should be limited to.
Best Real Time Voice Changer for Discord
Identified by different characteristics such as voice quality, compatibility with discord, interoperability, and price tag, these top voice changer for discord are the ones you need out of many. The ones smartly meeting user's demands in terms of simplicity, features, OS support, and voice type are listed below. Let's roll down to find the features of each.
AV Voice Changer Software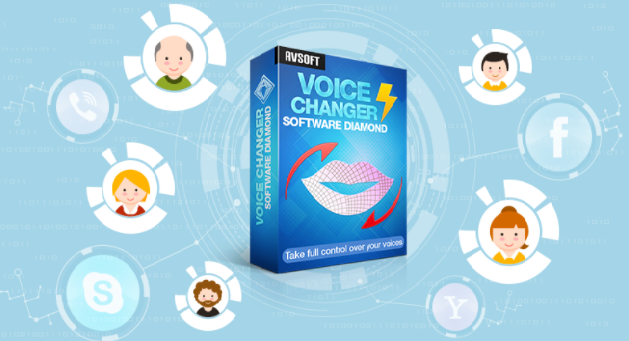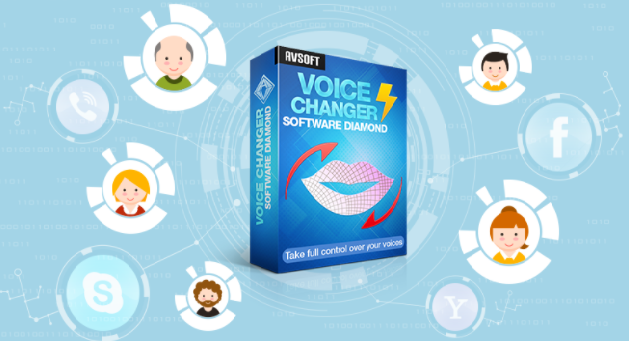 AV Voice changer software is a Windows-compatible real time voice changer that you can also use in real-time besides using it as a recorder. You can edit your recorded voice as you like using its waveform function to help your voice sound more natural. From pitch to the environment, you can morph your voice in every technical aspect.
Make yourself sound like a girl, a cartoon character, older, robotic, this easy-to-understand software gets you plenty of options to turn your voice into any type you want. What seems more interesting is its advanced virtual driver technology. You'd find it easily operable on VoIP programs, web-based chat applications, and role-playing games. You can download this software in three different versions Basics, Gold, and diamond differing according to pricing.
Clownfish | Voice Changer For Discord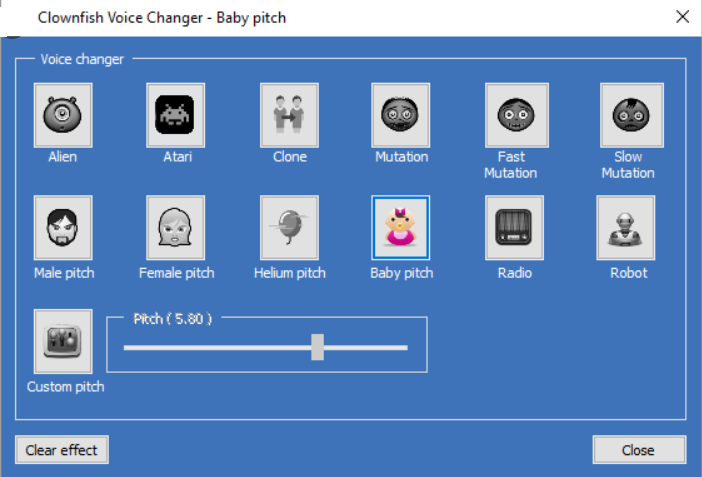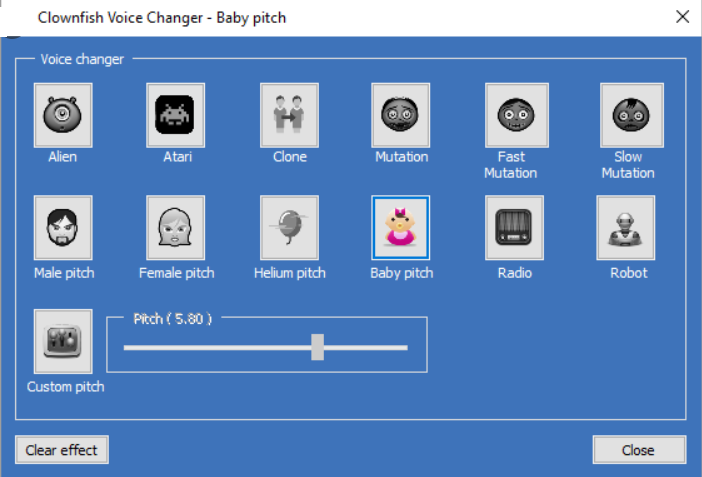 Clownfish Voice Changer has turned out to be a unique discord voice changer that gets installed at the system level to fit perfectly compatible with every application that uses a microphone. This software is a free application to try to give your voice a new avatar such as Alien, Atari, Clone, Mutation (Fast and Slow), Robotic, and many other effects.
You can use this tool in Skype, Steam, Gaming, Viber Ekiga, and several other web applications. This voice changer for discord works amicably and comes with lots of basic features in a straightforward manner. Since it's a free tool to convert your voice, users expect more from it just beside the basic features, all in all; it's a good take for beginners.
MorphVOX – Voice Changer For Discord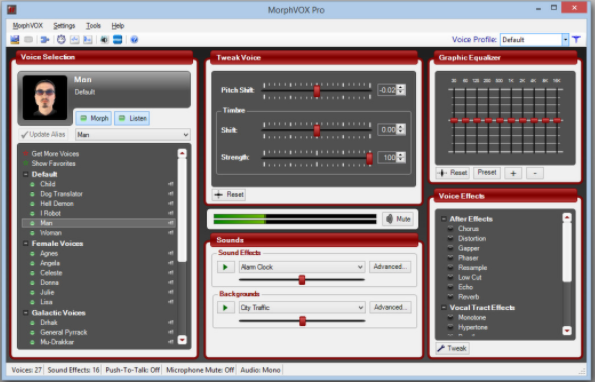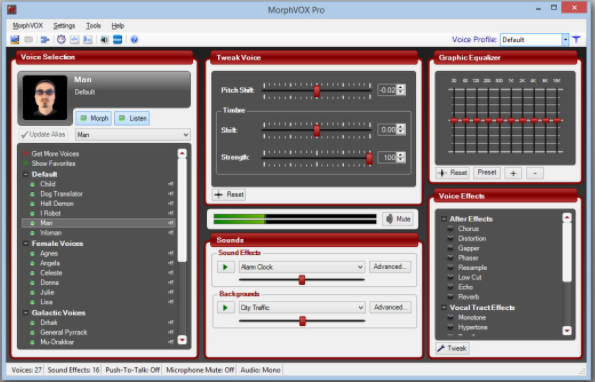 Light and easy on your CPU, MorphVOX is an exceptional tool that modifies your voice to match your personality. You can try its different built-in sound effects without any hassles. Known by the name MorphVOX Junior, it's a free Voice changer software for Discord and that many gamers and pranksters use to have fun.
This tool is a perfect fun-booster which you can also use during online chats. Do try its free version at least once, if you seem to like it, you can also opt for its paid version with many added features. The only problem with this tool it's supported with ads.
VoiceMod – Best Voice Changer For Discord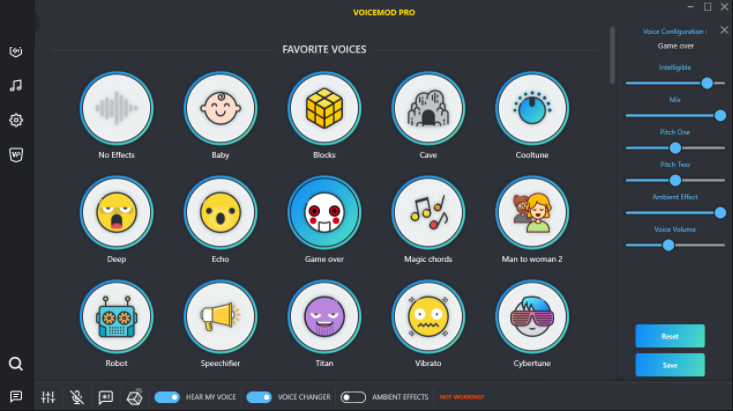 How good is that you get to test every voice type before installing a voice changer? VoiceMod  turns your voice in both real-time and recorded format. Voicemod is a dual-purpose software that produces high-quality sound for Skype, PUBG, Mumble, Fortnite, and many other web applications.
There are tons of voice demos to enjoy, including the tutorials that make it easier for you to learn how to install it and use it while chatting or playing games. Voicemod is also one of the best Voice Changers for Trolling. You can find more info through the given above. It supports Windows 7 through 10, so don't hesitate to try it while you are playing online games or chatting with your buddies.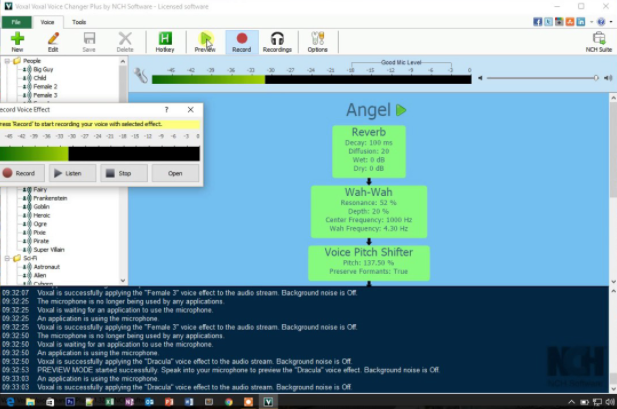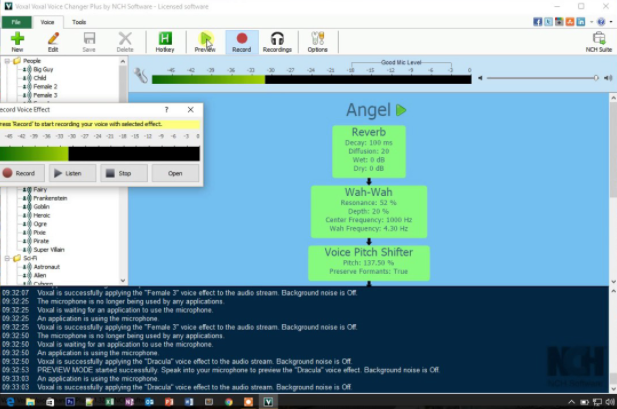 Here comes the boom; Voxal Voice Changer is your ultimate tool to modify voice recordings, change, and edit voices that you have previously recorded. Now you can disguise your voice in literally any game, avatar, podcasts, or applications that use a microphone.
This Voice changer for Discord is easy to use and gets your job done within minutes. The best part about this one of the best voice changer for Discord is it's free for personal use that you don't even have to sign up to change the sound of your voice. Its live voice changer is the most significant advantage for every gamer. Voxal Voice Changer is compatible with CSGO, Rainbow Six Siege, Steam games, Skype, TeamSpeak, and of course, Discord.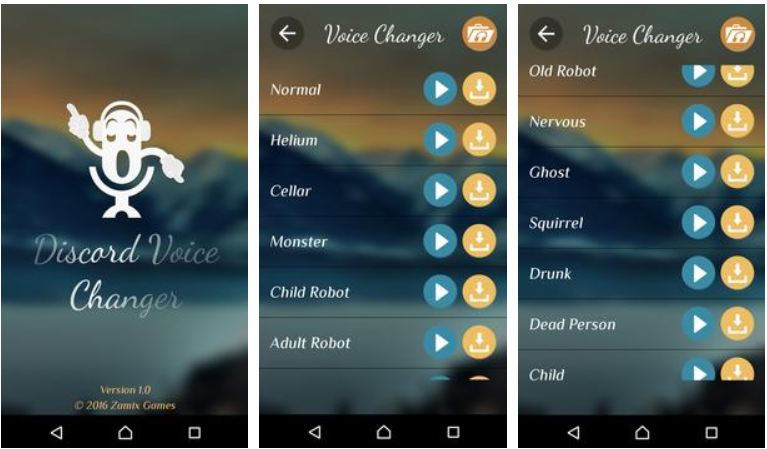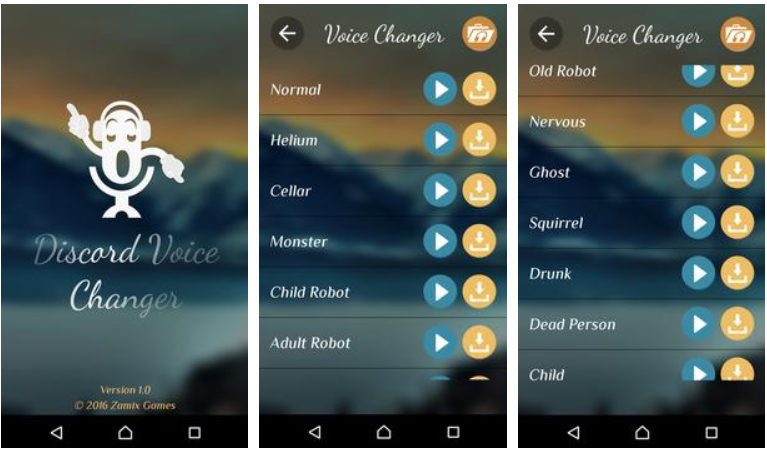 Discord Voice changer is designed specifically for Discord users and is available in APK format. With a comprehensive interface and easy connectivity to discord, Discord Voice Changer comes with high-speed processing. This application goes easy on your CPU too.
It's a bit tricky to find its desktop version since this application majorly focuses on Android OS. The good thing is, you can find it easily on dozens of websites turn your voice into many different versions such as Yoda or Gilgamesh. Don't forget to add some funny voices like Lion, Helium, Death, Monster, Child, Drunk, and other fancy & special effects.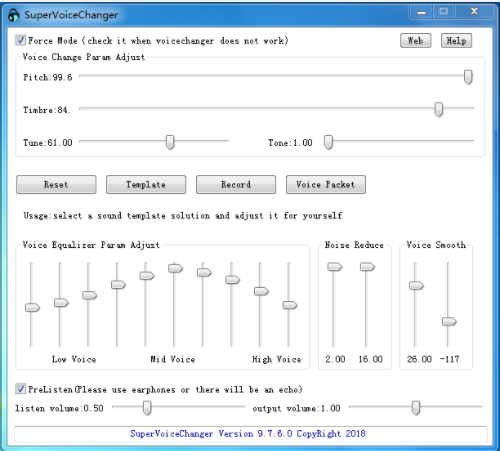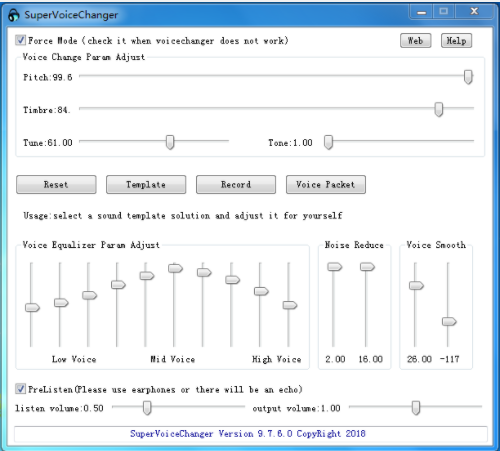 This lightweight Voice changer application is comparable with 32 and 64 Bit Windows OS that puts it into the most liked voice changers for Discord category. You can use it on Skype, WhatsApp, Line, Video recorder, and many other platforms like these.
Super Voice Changer takes less of your system's CPU power with fairly customizable options like recording and manipulating them. It's quick and easy to load this discord voice changer and comes with a classical interface. Moreover, it's a free tool to try and have fun with different types of voices.
Audio for Fun – Best Voice Changer For Discord
If your search is about the best and fastest voice changer that manipulates your voice based on gender or age, Audio4fun is a must try program. Getting easy access and morphing your voice from every aspect is what you would a perfect voice changer tool to do. Well, you certainly have lots of options to choose, and all of them are either gender or age-centric.
Try it for Skype, Twitch, or Whatever; endless fun is always guaranteed. You can download this Voice Changer in both paid and free versions. It also comes in lighter versions with a perfect combination of Voice modulation and morphing algorithms.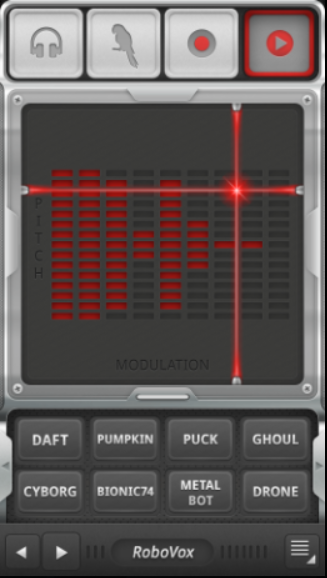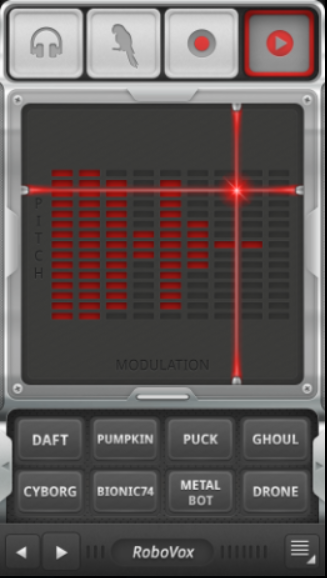 RoboVox is a fine choice as a voice changer for discord as its tagged free to use with a diverse range of sounds from scary to funny, musical to evil, or robotic. Put your headphones on and enjoy pranking your friends and teammates while gaming and chatting.
You can transform your voice, set it to repeat using the parrot mode or even share the recorded voice via email or soundcloud. Some of its renowned features include 32 different voice models, X-Y control field, Real-time voice transformation with Vocoder, etc. Another specialty of this program is that you can use it on both Android and iPhone.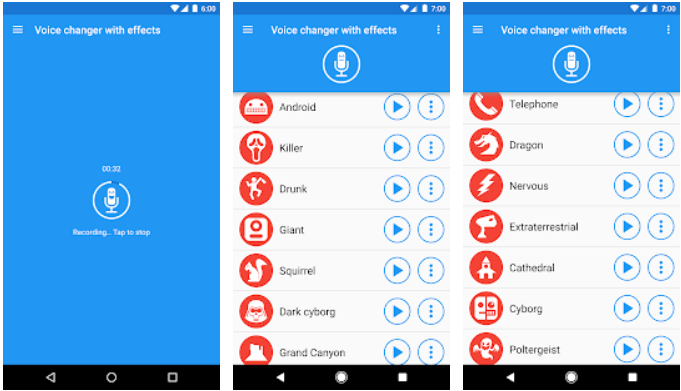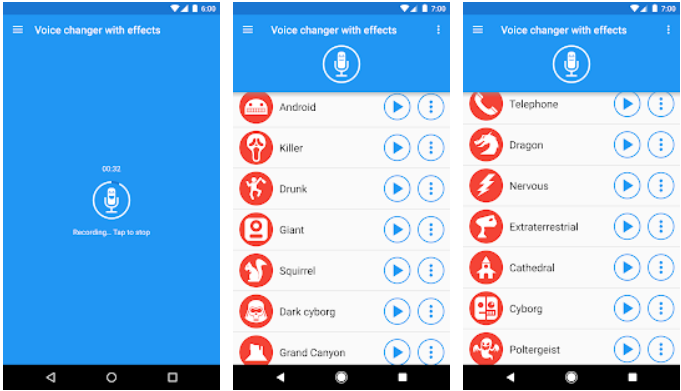 This tool is available for free on the Play Store that you can use literally anywhere to surprise your friends. However, you'll need to spend more time figuring out how it works with Discord.
You'll find more than 40 effects to turn your voice into unique sounds. Once you are done with editing and applying effects, you're all set to share it via WhatsApp, Facebook, and other social networks. Save your recordings, import them, or set them as your ringtone; it's all up to you. Voice Changer by Baviux may not be as good for desktops as it is for smartphones; it's still a good choice to invest your time in.
Let's Wind Up Here
Give a try to at least one of them or experience the best voice changer for Discord, Skype, Steam, Gaming, Trolling, Mumble, etc., it's totally up to you decision. That said, here concludes my search on the best discord voice changers for Android, PC, and iPhone. In due course, only time will tell which one turns out to be your favorite. As of now, it's time for you to explore some features of these top voice changers for discord and have fun.
We Write on Latest Tech News, How to, Guide, Android, iPhone, Windows, MAC,  Reviews  and more.  Do you like TechZeal? We Count on You! Don't forget to follow us on Facebook, Twitter, Instagram …!