Hidden Android Features And Secret Codes – Your smartphone is a wonder if you look closely into the information it stores. Why shouldn't you try some by yourself? But the question is how. Every information can only be accessed using USSD codes, also known as Unstructured Supplementary Service Data codes.
So here are some ways you can Unlock These Hidden Android Features with These Secret Codes. You can check which code works on your device as they all vary from device to device. But first, it's essential you know how they work and what these secret codes can do.
A little About Secret Android System Codes
Most of the secret codes are used to unveil some kind of information and usually start with a Hash or star asterisk key. These codes don't require you to connect to a network and can be used to reveal device's information.
Keep in mind that these codes get frequently updated with a release of every new android version. It's obvious to expect a little difference between the codes generated by Samsung and Huawei.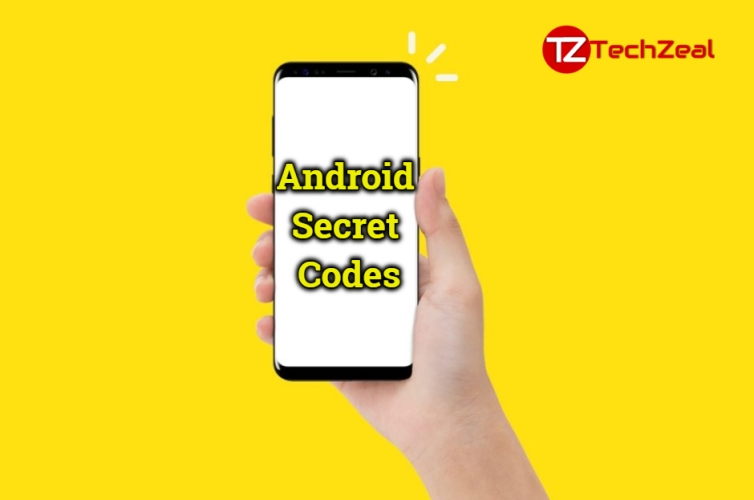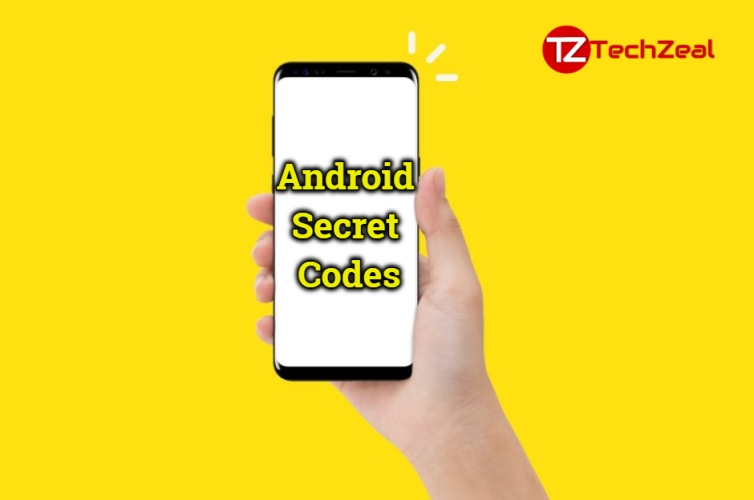 How to Check Secret Codes on your Phone?
The only thing you need to use to check these codes is your phone's keypad. Enter the correct code sequence, and the next thing to appear on your screen is the information pertinent to your phone or carrier.
These codes may also differ from carrier-to-carrier. If a specific code doesn't seem to work on your phone, chances are there is another to check the same information.
A Fair Warning
Some codes must be used with caution as these can harm your data or even make your phone useless. Make sure to get thorough details about every code you are about to type so you just don't drift into peril.
Here are some USSD codes that can be used on probably every device. If it doesn't work at all, you would most likely come across the error, "Invalid MMI Code."
Hidden Android Features | Android Secret Codes
USSD Codes to Reveal Info – Sadly, my Honor Smartphone doesn't support these codes
*#06#: To show phone's IMEI
*43#: To activate Call Waiting
*#1234#: To display firmware
*5005*7672#: SMS Message Center
*3282#: to check your Billing Cycle
#31#: To hide your phone from caller ID
*#67#: To check your call forwarding
*#12580*369#:  Software and hardware info
*#7465625#: Reveals device lock status
*#*#232338#*#*: shows MAC address
*#*#2663#*#*: Displays Touchscreen version
*#*#3264#*#*: Shows RAM version
*#*#232337#*#: Shows Bluetooth address
*#*#2222#*#*: To show Hardware version
*#*#44336#*#*: Displays Software version and update info
*#*#273282*255*663282*#*#*: To Back up your device media
*#*#4636#*#*: To displays information about Phone, Battery and Usage statistics
*2767*3855#: To wipe your phone completely and reinstall the firmware.
*#*#197328640#*#*: To enable test mode for service activity
*#*#232339#*#* or *#*#526#*#*: To Test Wireless Lan
*#*#232338#*#*: To display Wi-Fi Mac-address
*#*#1472365#*#*: To Test GPS
*#*#0673#*#* or *#*#0289#*#*: To Test Audio
*#*#0842#*#*: To Test Vibration and Backlight
*#*#2663#*#*: Displays touch-screen version
*#*#2664#*#*: Testing Touch-Screen
*#*#0588#*#*: for checking Proximity sensor
*#*#3264#*#*: to Check RAM version
*#*#232331#*#*: To test Bluetooth
*#*#7262626#*#*: to test Field
*#*#232337#*#: To Display Bluetooth device address
*#*#8255#*#*: For Google Talk service monitoring
*#*#1234#*#*: To display Phone firmware info
*#*#1111#*#*: To display FTA Software version
*#*#2222#*#*: To display FTA Hardware version
*#*#44336#*#*: Displays Build time and change list number
Final thoughts
Folks, I am sure you were barely familiar with these codes before, and I do hope these codes would turn into your favor. So, how many of these secret codes worked on your Android? Do share about it in the comments section.
We Write on Latest Tech News, How to, Guide, Android, iPhone, Windows, MAC,  Reviews  and more.  Do you like TechZeal? We Count on You! Don't forget to follow us on Facebook, Twitter, Instagram …!