How to add Wireless Charging to Any Phone – Yes, it's possible now, thanks to the technology once again that you don't have to deal with the hassles of charging cables, power adapters, wall sockets anymore.
For those who are on the run and need instant wireless charging support for their, here is How to add Wireless Charging to Any Phone. Now, you have options for adding wireless charging to your high-end smartphone.
A very few smartphone users are aware that high-end smartphones come with wireless charging support, mainly the flagship phones from HTC, Google, OnePlus, Lenovo, etc. all lack both PMA and Qi charging. The only major smartphone company that has excelled in adding this feature is Samsung.
Why Wireless is the need of the hour?
Why shouldn't it be a useful method as you don't need to carry an extra set of charging adapter and cable? All you need to do is place your phone one the charging pad, and that's it. You don't even have to deal with massive power banks or finding a wall socket to plug your phone in. You are good to go in just a few minutes.
The good thing is most phones come with wireless charging support given the need of the hour. If you have such a smart device that you can connect to a charging pad, then you'll need these tips on How to Add Wireless Charging to Any Phone to juice the battery faster.
Wireless Charging Phone Cases
Wireless charging phone cases are what changed the history of charging smartphones with a revolutionizing new concept. Since wireless charging support first came with support to android and non-android smartphones earlier than iPhones that seemed more surprising for iPhone users. That instigated companies to develop a faster charging method for iPhones. That's how wireless phone cases were built.
A wireless phone charging case comes with a charging induction coil and an integrated charging port attachment hence fusing all the necessary protection methods in one cover.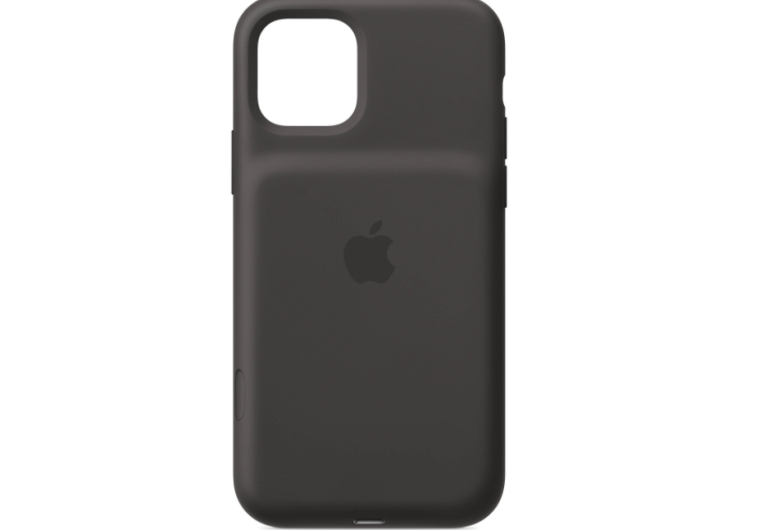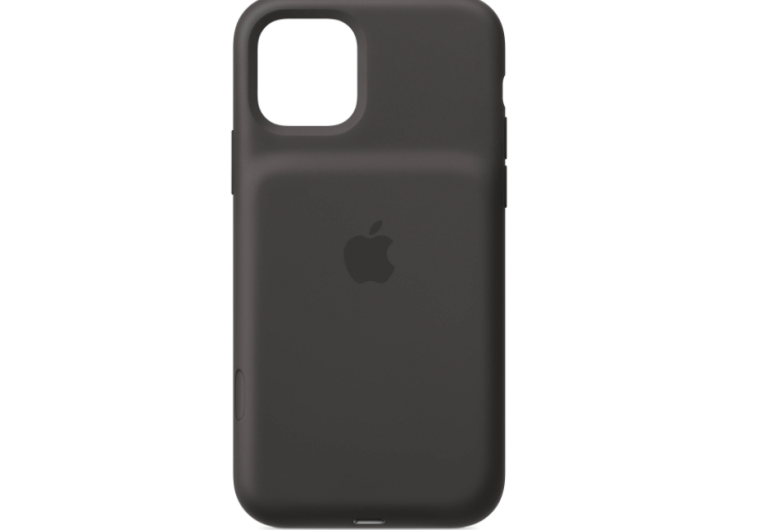 Belkin and Mophie are now the probably the top rankers among the wireless charging phone case companies. Mophie Charge Force cases are specifically good enough for iPhone 7 and iPhone 7 Plus that you can purchase at $60.
On the other hand, if something more reliable takes your interest, Juice Pack Air is also there at $100 for the same iPhone models. The reason why these companies make their way to the top is because they are compliant with PMA and Qi standards. If you own a Samsung Series smartphone, you can opt for buying a Mophie is a good deal for an external battery option
Try Wireless Charging Receiver
Many new models of smartphones come with a built-in wireless charging receiver. If your phone lacks one, you can add it externally. These receivers are probably the lightest and thinnest equipment that you can fit them in your pocket while using them with your phone case. On the plus side, you can use save some money on them as they are a cheaper option than Phone cases.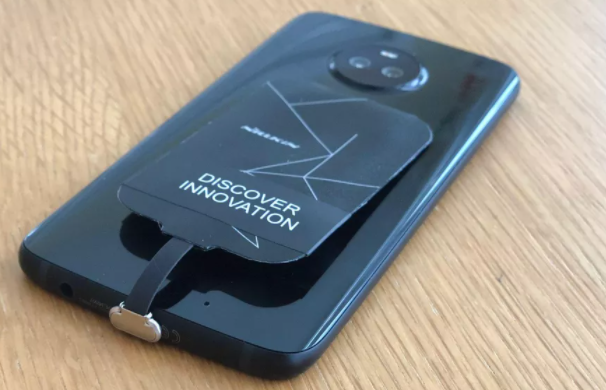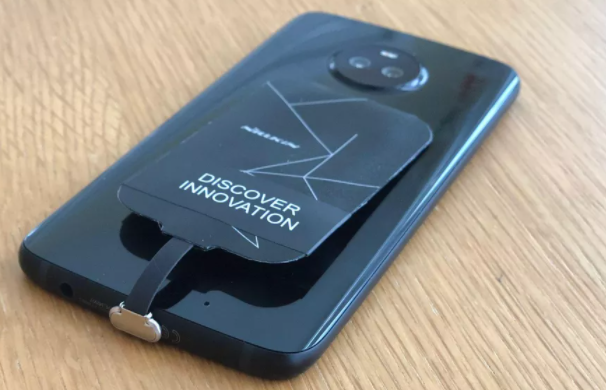 Like Nilkin, Fabulaas, F2S, and many other brands that have produced reliable products in the wireless charging support category. Though you have different connectivity methods depending on how big your smartphone's battery is and how much power your device consumes.
Which is Better, Wireless Charging Cases or Receivers?
A wireless charging receiver helps you protect your device and give it a wireless charging capability at the same time. However, a wireless charging case compared to a wireless charging receiver has more benefits as it typically comes with built-in batteries. That's always useful as a backup option to juice up your phone's battery.
Stick-On Wireless Charging Adapters
Stick-on wireless charging adapter is the ultimate solution for a phone without circular RF induction coil.  Companies have figured out a way to blend in this accessory with others by wrapping the big-sized induction coil in a protective casing, sticking it with some glue, and connecting it to a USB charging port.
The best part is, you don't have to go through any fussy legwork to buy these adapters. Stick-on adapters are much cheaper than wireless charging cases and are also slim enough to fit inside the plastic of a standard, non-charging phone case. The only negative side of these adapters is that you'll have to unplug its flat cable in case you want to use the USB charging cable.
Conventional Wireless Charging Pads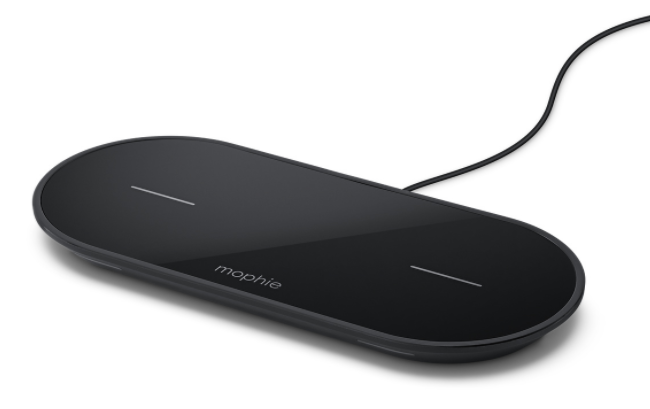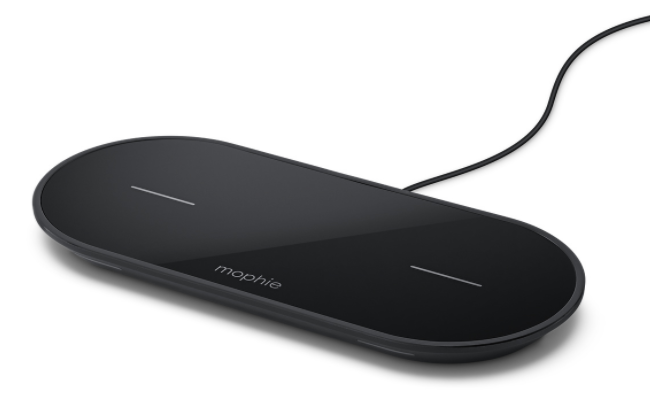 Yes, the first time you probably saw those pads was when you bought a smartwatch. These wireless charging pads are built to charge multiple smart devices and are quite expensive. These pads do take some space on your desk, though.
Ranging anywhere from $10 to $50, you can opt for any brand that you think is the right fit for your device. The more you expect from one, the higher it costs. If you want to get a wireless charging pad in rather a unique form, say, a lamp-shaped charging pad, each design and build will probably be costlier.
Final thoughts: It's the time you decide   
Wireless charging is the next step to imagine in the world of smart gadgets. If you have been relying too much on the conventional charging methods, it's time you brought a little change. Wireless charging features are way better than the ones you've been following till now. Wireless charging support are always better, whether you have a single or multiple points in your house or cabin.
Also, let's not forget how convenient it is. Wireless is the go-to option if you are familiar with the tidbits of modifying your device. If you're not, it's better to go along as you were, the conventional power adapter.
We Write on Latest Tech News, How to, Guide, Android, iPhone, Windows, MAC,  Reviews  and more.  Do you like TechZeal? We Count on You! Don't forget to follow us on Facebook, Twitter, Instagram …!