Lookup Phone Number Online for Free:- Now you may have the right answer to how can lookup a Phone Number online for free. If you are annoyed by spammers or even searching for your old pals whose addresses are hard to find, technology has made it possible for you to track people by tracking their numbers.
It does take hard work to get to the bottom of the details as impossible it may sound. Here I'll be speaking of some reliable tools and online applications that let you lookup for a phone number.
There are plenty of good options around when it comes to reverse search or just searching by a username. Truecaller.com comes as the first such free platform where you can spot every user and decide whether to allow or block them.
You can even see their picture and email ID associated with a particular number. Here are some of the best ways to look up a phone number for free if you are looking for more reliable options.
How to Lookup a phone number for free using online database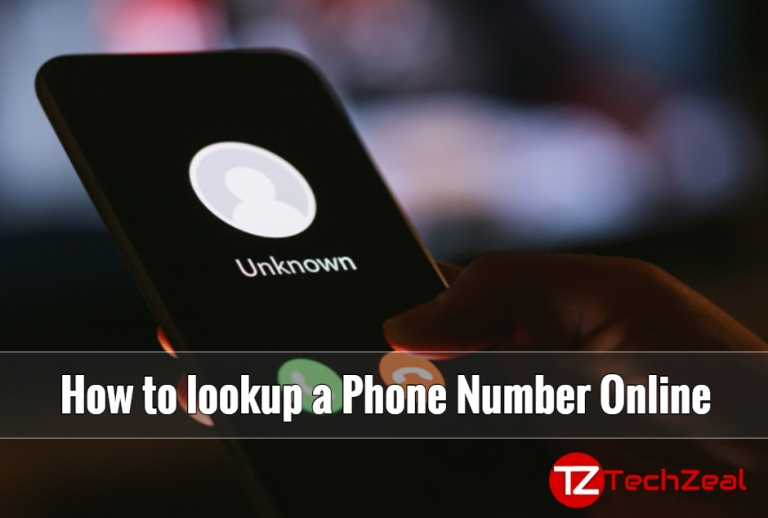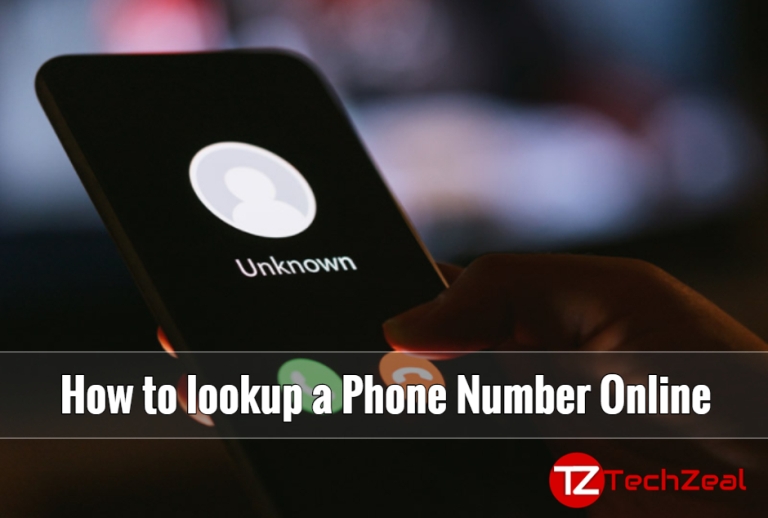 First things first, you need to understand why some users are hard to trace online. They want it that way, and you need to respect their privacy. Even you wouldn't want to be spammed now and then.
You can opt for free people search engine service for a comfortable reverse search. These applications are the easiest way to get details about users, including their Full Name, Email, Job, Address, etc. Some of the trusted websites to Lookup a phone number for free are:
Truepeoplesearch is a sophisticated tool that uses high-end encryption methods and secure algorithms to search and return results differently. This website is the only place where you can reverse lookup an address, Name, or phone number of a user.
There are a few checks to go through initially to confirm that you are human. Once your IP address is verified, you can continue looking for phone numbers.
Zlookup is the simplest answer to How can I lookup Phone Number online for free instantly. It's an entirely free number lookup service using which you can also send SMS up to 120 characters length anywhere in the US.
You can also make free calls using this website. The site has accurate information about millions of real-time users and businesses associated with cell phone numbers. Reverse lookup is hassle-free and free of cost.
This people's search engine can fetch criminal records against millions of users, including their address, contact details, and property info. Been verified is a company operating for many years and provides you services namely, Reverse phone lookup, Email Lookup, Address lookup, Vehicle lookup, and even unclaimed money.
Search by user's first and last name if you want. All the details you get are 100 percent accurate as the website collects every key detail straight from public records. Legit information is what makes it a fair deal to invest if you wonder how do I lookup a phone number. There are two membership plans under which you'll be asked to pay $26.89 a month and $17.48 for 3 months.
If you want a service like been verified, Truth Finder might be your assistance for today. This online portal is a great tool to help you out sift through millions of public records and conducts People Search, Background Check, Criminal Records, Public Records, Address Lookup, Reverse Phone Lookup, and Dark Web Scan.
You can also check phone books and Family Tree in case you are looking for your long lost loved ones. Want to try searching using a different criterion? TruthFinder is also capable of searching through Social Media, Photos, Police Records, Background Checks, and Civil Judgments too.
Thatsthem is a guaranteed solution to your problem as you can look up a phone number for free using this website that serves as a 100% legit and free people search site. This website allows you to search for people the way you know them. That's what this site assures you. You can find people using their name, Address, or at its very least, their phone number.
This platform makes searching and looking up quite easier as you have a search box where you can type your desired contact number right away. As soon as you enter the number, this site conducts an extensive search in its database and returns the data associated with a particular number.
Thatsthem is one of the reliable methods to reverse lookup a phone number, whether it's a landline or mobile number. This site offers you generous number of searches per day; however, if you want to increase that limit, you need to contact the developers to talk it out.
Social Media Network- The Free Tool to Search people
Let's not overlook the vast databases of social media websites like Twitter, Facebook, or Instagram. Every platform has its own repository of millions of users in terms of Name, Contact number, Address, and Job Profiles. At your best, you can just type the phone number of a particular user in the search box and lookup for their details very easily.
Billions of users log in and out to share stories and news with their groups and friends. That's where you have the possibility of finding the one you want. If you know a person's name, don't hold back and type it in the search people's box. If the results come in your favor, well and good.
I hope you connect well with the right people with the help of these sites. How do you like these options to lookup phone number online? Do let me know in the comments section.
We Write on Latest Tech News, How to, Guide, Android, iPhone, Windows, MAC,  Reviews  and more.  Do you like TechZeal? We Count on You! Don't forget to follow us on Facebook, Twitter, Instagram …!