Best Utility Apps for Android:- Finding Best Utility Apps for Android is quite an intimidating task when you have around 3 million apps to sift through on the Google Play Store.
I'll try to make this search somewhat easier for you to find the best ones right away without any hassles. Some essential apps must reside on your phone to know their significance. Let's dive in without further delays.
Best Utility Apps for Android
A few factors play a pivotal role in determining which apps have made it to the top. I have considered user reviews, ratings, and popularity among users. You can also opt for an app's alternative if your phone doesn't match up with the configuration requirements. Read Also – Best Apps for Android
Google Drive | Best Utility Apps for Android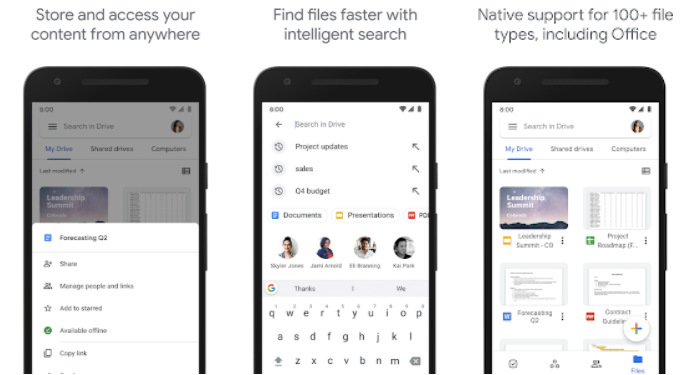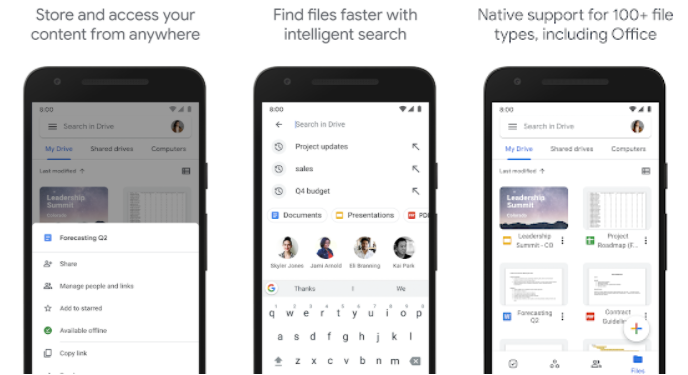 Google Drive is one of the most famous apps people have been using to back up their valuable data. Majorly, it's a hub for millions of users either to store their contacts or their pictures. Google Drive is a cloud storage service you can access anywhere using a desktop or your android device.
If your mobile is not online, you can view all your stored files offline on the go. Initially, your account is allowed to save up to 15GB data; if this limit exceeds, you'll have to use paid services afterward.
Cleaner For Android : Phone Junk Clean, Optimizer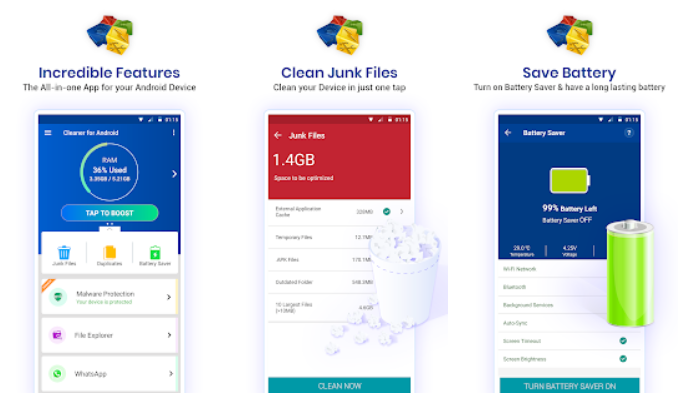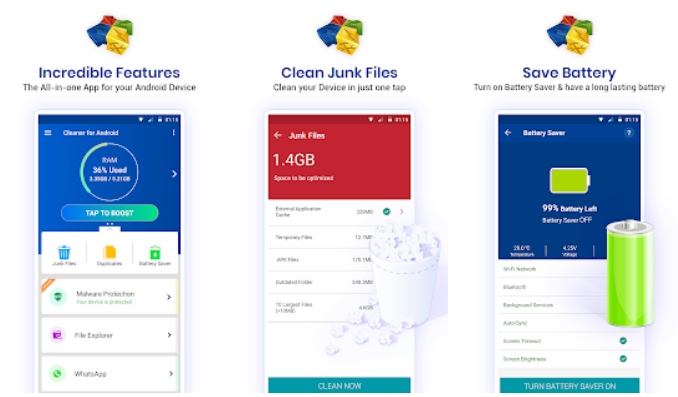 Everyone needs a system cleaner app to eliminate the unwanted residual files and keeps their phones organized. Systweak Android Cleaner should be one of the Best Utility Apps for Android you'd need now or later.
SAC enhances your phone's overall performance by optimizing the phone's battery, cleaning junk files, managing apps, and protecting your device against malware attacks. It's a free tool to use as an efficient file explorer too.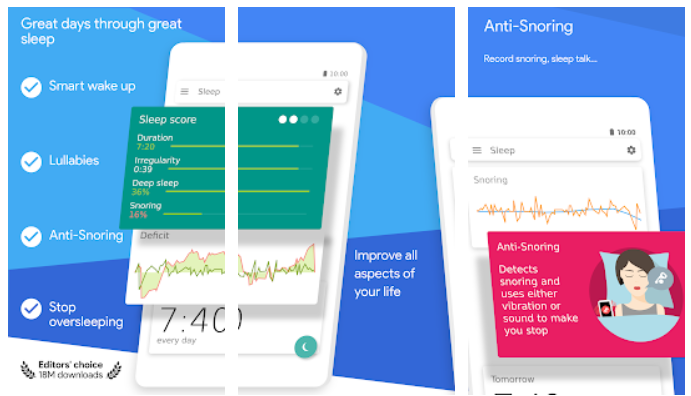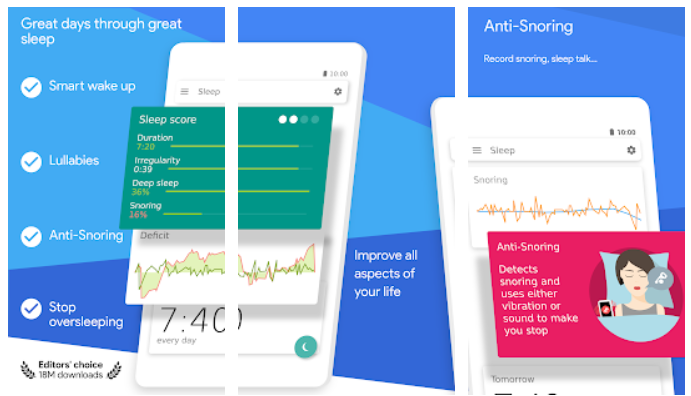 Everyone needs a perfect sleep and the similar way to be awakened. Tis app is more than just the alarm and smart tracking system to monitor your sleeping pattern and integrating with other fitness apps.
From tracking your sleeping cycles to suggesting you with online radio alarms or lullabies; Sleep as Android app is integrated with Spotify and many other useful apps that can turn you into a punctual person.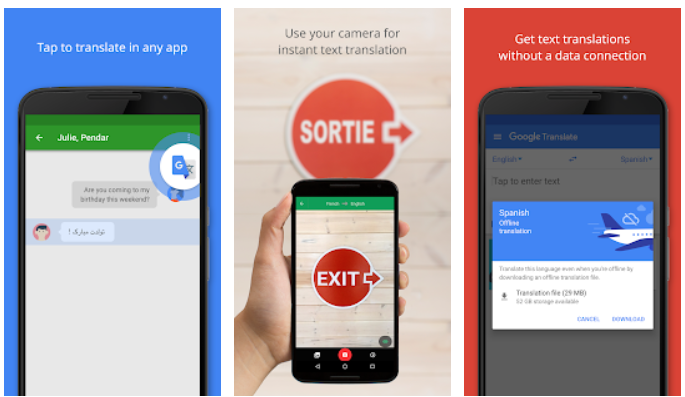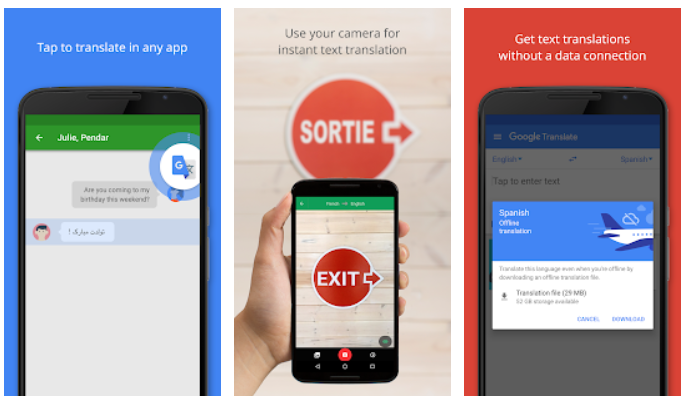 This year, Google Translate went a step ahead by translating spoken languages besides translating texts, SMS, and photos. It's a non-intrusive app that can translate up to 103 languages by typing. Now translate the text in just on tap using Google Translate.
This versatile app gets you offline support and helps you view translated text in 59 different languages. Having difficulty understanding the text? Point your phone's camera to translate text into images. This feature can save you a lot of trouble and stress. It's a free utility developed by Google LLC.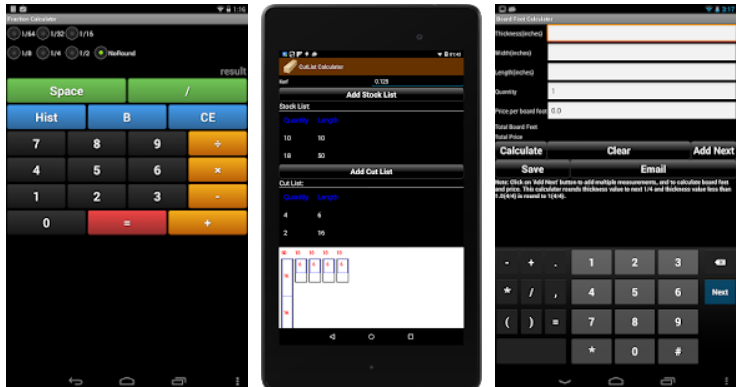 If you are looking for a DIY Utility, the Handyman Calculator app is your favorite partner. This calculator app can be incredibly assistive for construction workers, DIY frenzies, or wherever you need high-level calculations done.
It's a free unified tool to solve complicated unit conversions combining fractional calculator and density calculator. This utility app makes use of a varied toolset you can use for home improvement. The good thing is, you won't notice any difference in the free and premium version (except for ads); you can get similar features from the free version.
SMS Organizer – Best Utility Apps for Android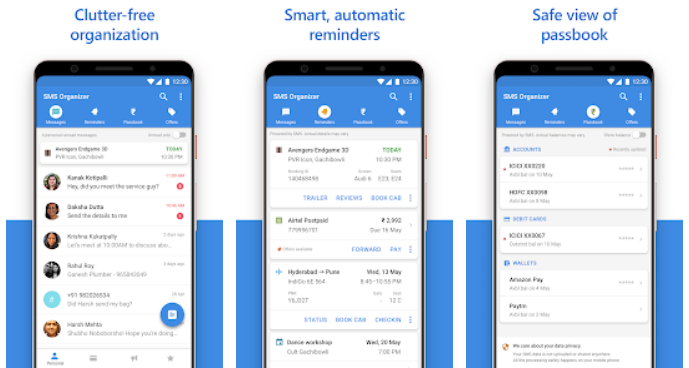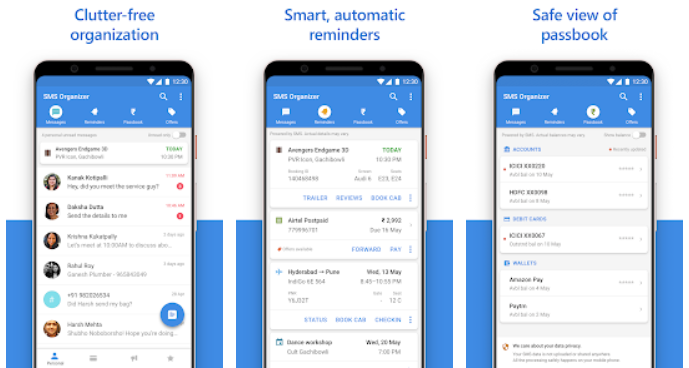 Bulk SMS are a problem these days, and the hardest part is to keep track of each one because many of them are useful. If you happen to be annoyed by spam or promotional messages, SMS organizer by Microsoft can manage your end.
This app lets you manage all the unwanted SMSs you receive throughout the day using its intelligent sorting methods. In case you have deleted some important ones, don't worry; this best utility for android phones can save you from stress. There are a lot more options you can find in this tool, from backup-restore to transferring messages. SMS Bomber Online
Find My Device by Google LLC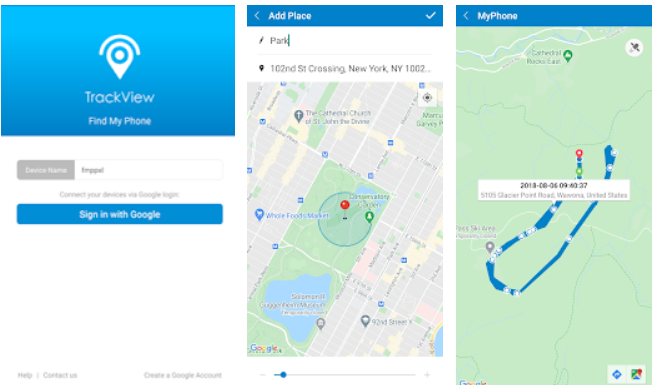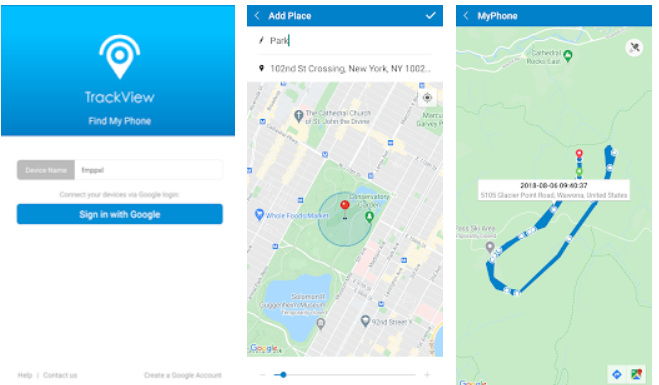 This tool is a must-have if you are still browsing for Best Utility Apps for Android to handle your phone's complex activities. Find my device as a handy tool if you lose your device and try to locate it. This tool tracks your device's location and locks it until you get it back.
In case someone has stolen it, you can erase all the data on your phone remotely and ask the finder to return via sending him a text message. The finder will only be able to see your phone number on the lock screen only without access to anything on your phone. The best part is, it's available for free.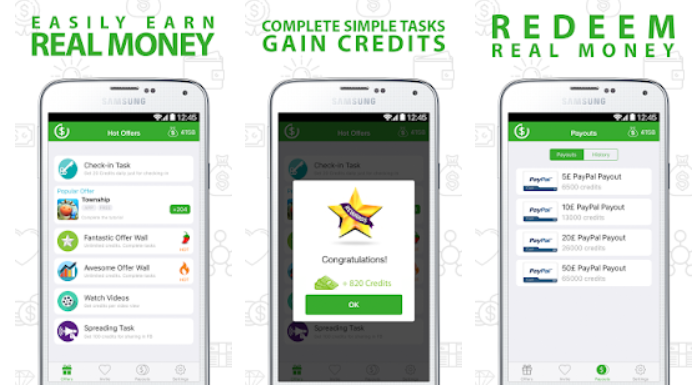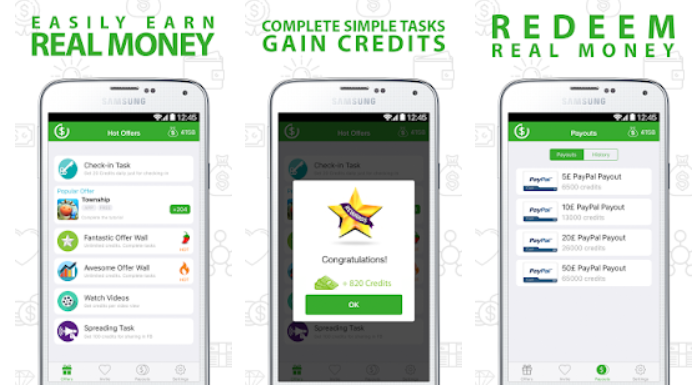 CashApp is turning out to be the best utility app for android as a payment gateway and a platform for earning easy money. If you have a PayPal account and need to transfer cash to someone instantly, try CashApp for good. With each transaction, you get credit points, keep collecting them, and you'd earn extra cash straight into your PayPal account. How good is that?
If you want easy money, try participating in the online surveys and play games online via this app; for each successful activity, you'll receive a number of credits points. All in all, it's a two way to earn extra bucks.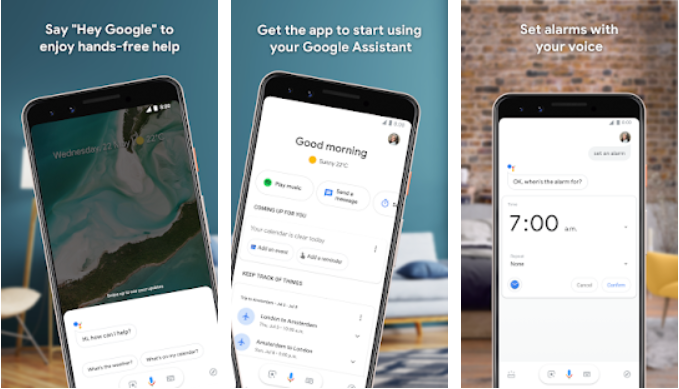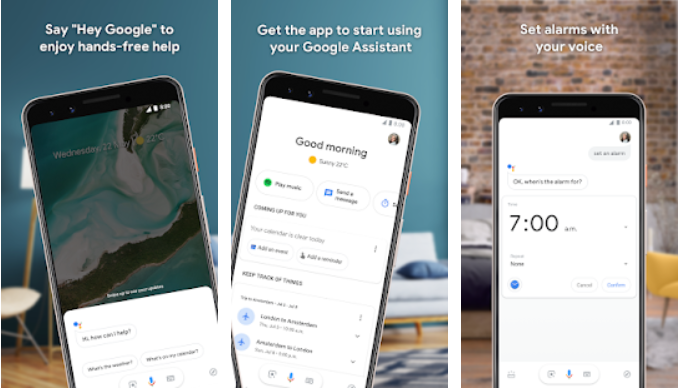 Google takes the King's crown when it's about finding Best Utility Apps for Android. Google Assistant is one of the renowned utility apps competing with Amazon's Alexa and Microsoft's Cortana. Ask the Assistant anything, and it will return you accurate results.
From predicting the weather to controlling your smart lighting setup at home, the results are highly precise. You can do almost anything on your smartphone using the voice-based command without even touching your smartphone. Think about making calls, sending text messages, or even drafting emails to your contacts; Google Assistant does it smartly. Of course, it's a free tool to add to your utility section.
LightSail VPN-Free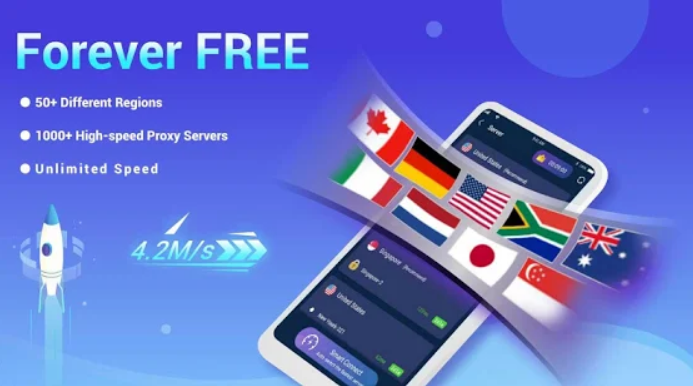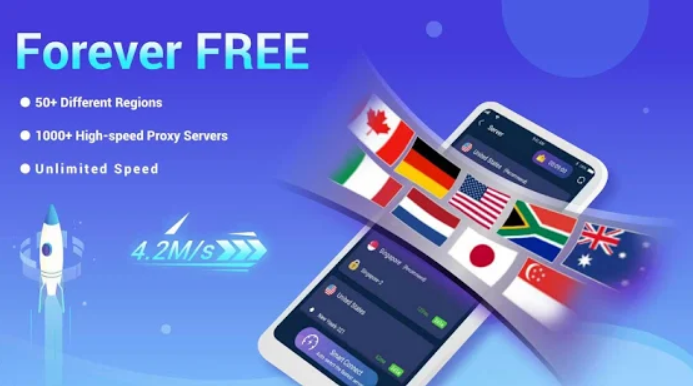 It's impossible to access sites and online services when your country has put some tight restrictions on a particular website. That's where LightSail VPN will hit your senses. With this smart VPN service, you can now access any website from anywhere you like.
Lightsail is genuinely the best utility apps for android phones that keep your identity anonymous everywhere and speeds up your browsing speed by providing you unlimited access to 200 proxy servers in 20 different global locations. As far as I can imagine, it's going to stay up as a free service.
Make your Move and turn your smartphone smarter
If you have found some best utility apps for android helpful, you can let me know which one turned out to be your most favorite one. There are plenty of other utility apps if you have a deep gander on the Google Play Store. Each has a different use. However, these apps hail from different categories and obviously with a different purpose.
We Write on Latest Tech News, How to, Guide, Android, iPhone, Windows, MAC,  Reviews  and more.  Do you like TechZeal? We Count on You! Don't forget to follow us on Facebook, Twitter, Instagram …!