Best Android Apps – As humans are getting more dependent on mobile technology, Apps are evolving to make every little manual process a little easier. Those days won't be far enough when you'll select your daily clothing on some apps recommendations. Or perhaps your apps would be capable enough to keep your girlfriend busy in your absence. I wish there were one such, jokes apart.
If you have also given a thought to keep essential apps close to you, here are All Time best android apps that should be in everyone's phone.
Smartphones are the small-sized computers to carry out cumbersome tasks swiftly and quickly. As I said, there's an app available to do anything you want. These apps complement the smartphones turning your device into a powerhouse of productivity, capsizing the gigantic world by storm.
Best Android Apps in 2022
An essential app is the one that you need every day in and day out. As you read on, there is at least one app being uploaded to the play store ready to serve you.  Whatever be the reason, you will need a digital assistant to track your work or health progress, to ease your complicated work process, or even to suggest you with the right solution to a problem (whether business or personal). So, let's cut to the chase and have a gander.
Best Android Browser App
Who don't know Google chrome browser. On any android device, you get the chrome browser app preloaded. But the use of browser app in android smartphones is not limited to chrome. There are many android browser app that have millions of people use in there phone. Some of are… Firefox, Brave, opera, duckDuckGo etc.
Brave Privacy Browser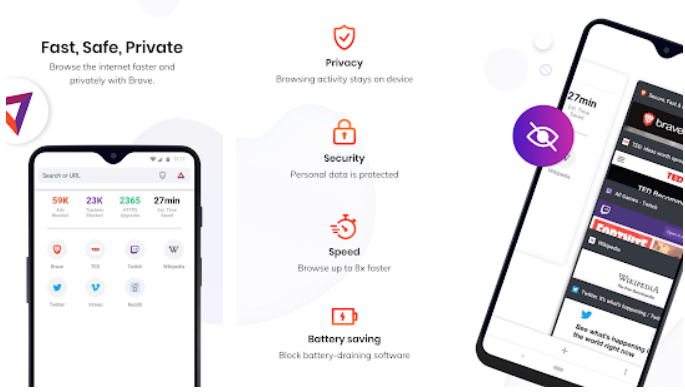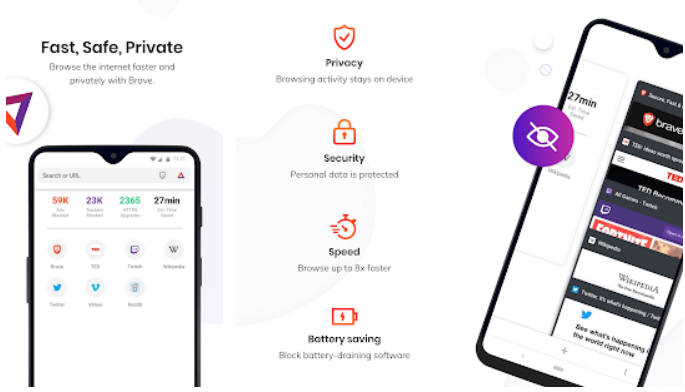 This browser app for android is one of the best 15 All Time best android apps that should be in everyone's phone for several reasons. First things first, you need a top-notch web browser for your android that does a tremendous job at delivering you faster and results, that too, without compromising your internet safety.
Many websites can set you off the edge with too many ads. This happens most of the time these days. With Brave Browser, you are sure of getting ad-free information. No matter how many clickbait there are on a page, you'll get the only thing for sure, that's the correct information. Many browsers would charge you for ad-free service; Brave Privacy browser is brave enough to do it for free.
One of the fast and secure web browser app
AdBlock web browser including Battery & Data Saver
Fully secure browser including third party cookie blocker, bookmark scan securely etc.
Best Android VPN App
Vartual Private Network or VPN app allows you to create a secure network connection to another network over the net. Mostly, VPNs can be used for protect your browsing activity from hackers on public Wi-Fi and access region – restricted websites. Many Android users download VPN Apps to connect to TV streaming apps which asr restrictions in there country or phone.
NordVPN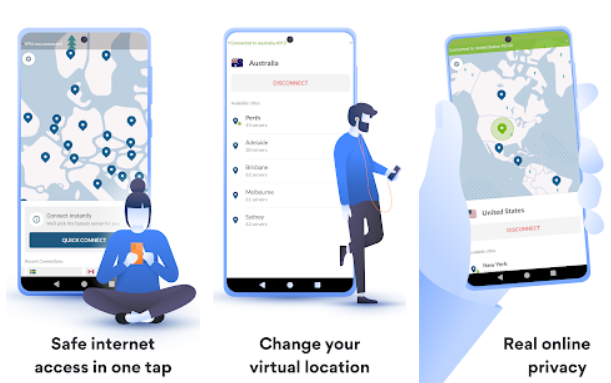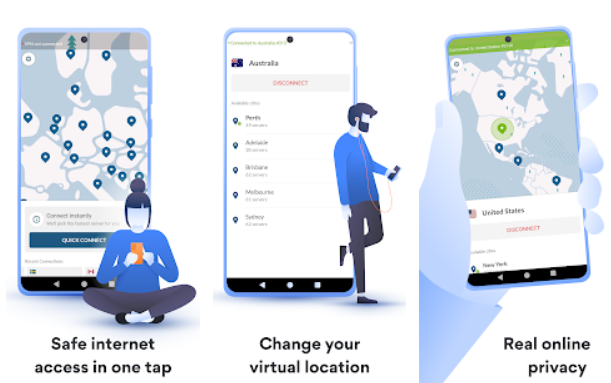 Continuing with the next app on the list of best android apps in 2022 comes Nord VPN. There are plenty of reasons why you might a Virtual Private Network. One of the prime reasons is online safety and anonymity. Another reason to use a VPN is to access the geo-restricted content on the web, to stream online, etc.
NordVPN is one of the best VPNs in terms of user safety and accessibility. The VPN app is also free to use for limited data, if you have more need from it, go for its subscription. This VPN uses 5500+ active servers in 50 different countries to reroute your information, adding a layer of protection.
Best Android File Manager
 As the name suggests File Manager is a android program (App) that helps a user manage all the files on there android phone. Almost all android smartphone comes with inbuilt file manager but most of not fulfill all the task, you want. That's why hundred of file manager apps available in google play store with many amazing features such as manage file, view, edit, copy, delete, show hidden files and many more.
X-Plore File Manager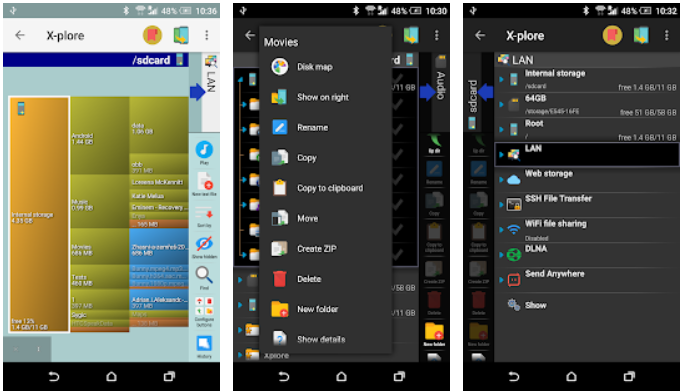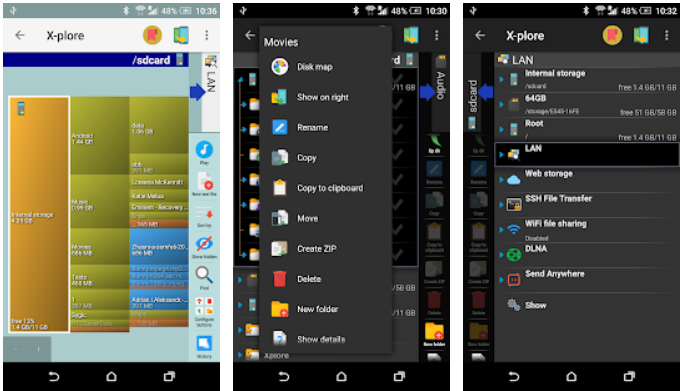 To handle a smart user's data, a file manager should be smarter. X-Plore File Manager App is one of the 15 essential android apps everyone should have in 2020. This file manager uses a classic UI to attract users who prefer advanced level functions and looks.
Its interface may look less appealing, but it would definitely give you a feel of Windows. The best part is, you can manage your android data via your computer's browser. Powered by a music player, OTG Support, PDF viewer, Multi-selection feature, it's loaded with many other advanced features you'd expect from a perfect file manager app.
Android Social Media App
Most of us, whenever we comes online, use any social media platform such as facebook, instagram, twitter etc. These are the most popular and used social media platform which also available for andorid users which called android social media apps.
Instagram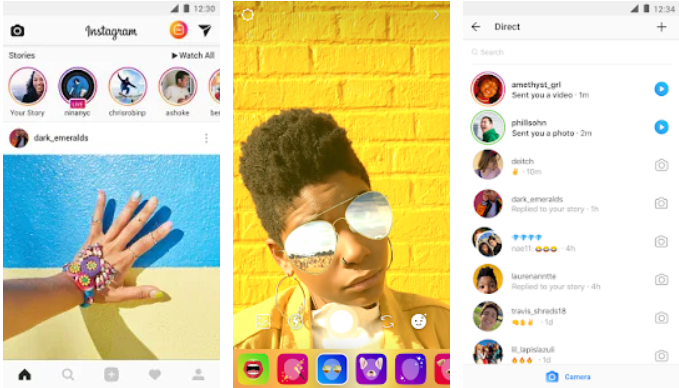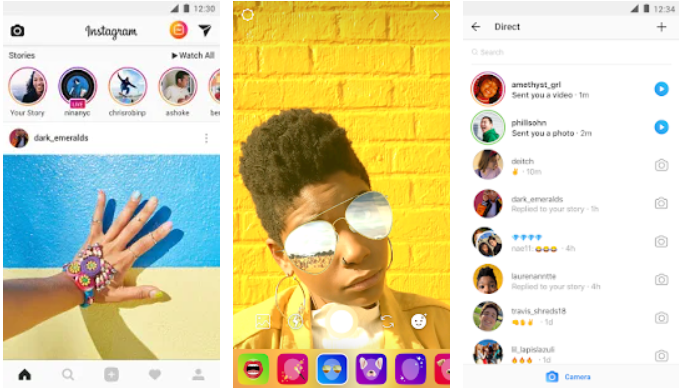 Instagram continues to gain more users every day as it is becoming one of the most used social media networks. Besides being a great source of news and information and an easy way to connect with your friends, it's also grown to become a platform where you can share your voice with like-minded people.
Beating the neck-break competition, this app is one of the best and easiest social media platform to post your photos and life experiences. Instagram has become more of a brand-building platform over the years where you can meet a pool of talents and collaborate with them to promote your skills.
Best Android Photo Editor App
There are hundred's of photo editor apps available on Google Play Store which can give a great look to the photos you take.
Adobe Lightroom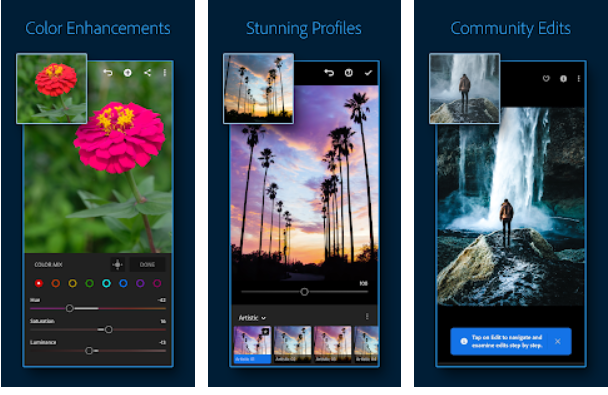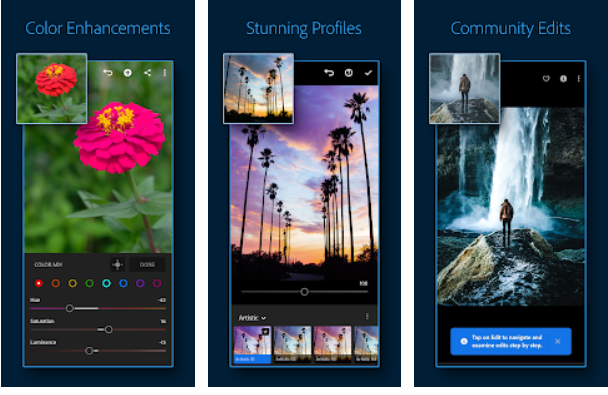 With top-notch picture quality and image rendition, smartphones have revolutionized photography. Nowadays, smartphones outcompete DSLR cameras when it's about feeding your knack of photography. Play Store does the rest by delivering you the best apps to give final touches to your pictures.
Adobe Lightroom is an advanced-level app you can use to edit your pictures like a professional. You can perform pro-level editing using your android; you don't have to go through hassles of copying your images to PC anymore. It's time to give new heights to your mobile photography.
Best Android Launcher App – Customization
The Best android launcher is an android app which gives your smartphone interface a great look. By using this you can customized the home scree, launch mobile apps, make phone calls and perform other tasks on android smartphones. Some of android launcher can also done some other tasks like file management, app lock and some custom hidden settings.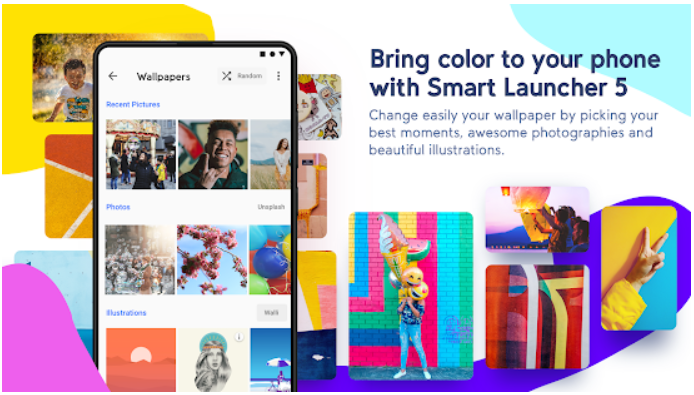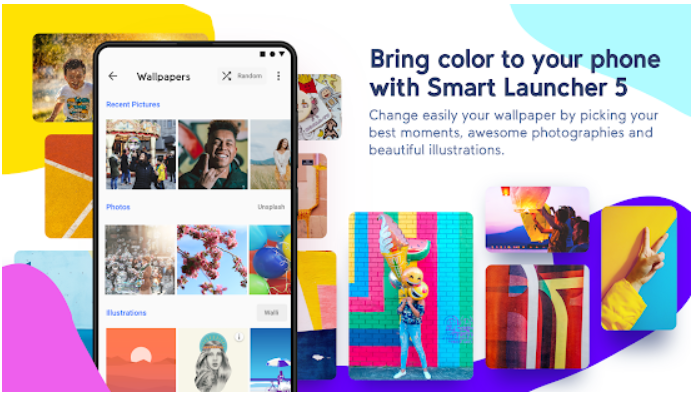 Smart Launcher 5 is another excellent app to tweak your phone's internal appearance. The ability to customize the aesthetics is one of the best ways to set your phone apart from the others. You deserve a smart launcher that manages your phone better than you do.
This app is a home screen replacement that betters your device functions supporting automatic app sorting, smart search, and superb themes. Enjoy thousands of packs of icons, widgets, and loads of customizable features. Try it for once and you'll become a true lover of launchers.
Best Android Password Manager App
A password manager app is a software / application designed to store and manager online credentials. Usually password manager app are stored in an encrypted database and locked with a master password. You cna use andorid password manager for managing all you password you have used for any website, social media platform, apps etc.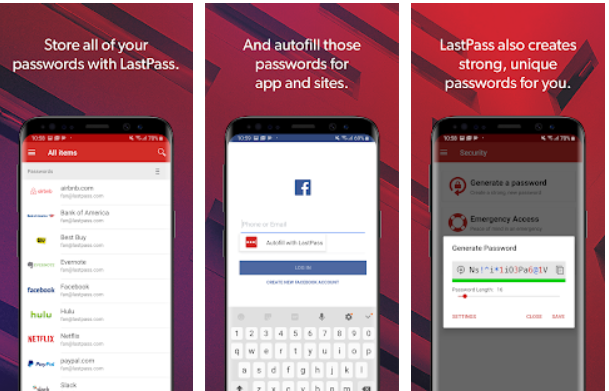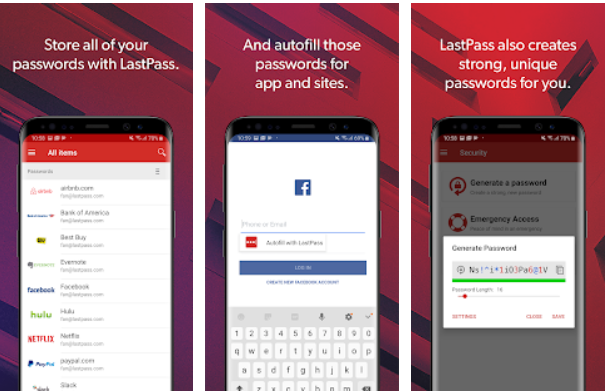 It's a mammoth task to log every password and remember it. Many users have a habit of saving their passwords in Notes. This makes it easier for hackers to steal your passwords and crack the security vault containing your valuable data. Password Manager App comes in with assurance of safekeeping your information besides handling your password problems.
LastPass tends to keep all your passwords safe and sound whether you purchase its free version or go for its premium plan. You can subscribe to any of the three premium plans ranging from single user to family pack. To test passwords and update them, the App offers different Security Challenges and prevent break-ins.
Best Android Messenger Apps
You must have used instant messaging app. These messaging apps are platforms that enable instant messaging.
Slack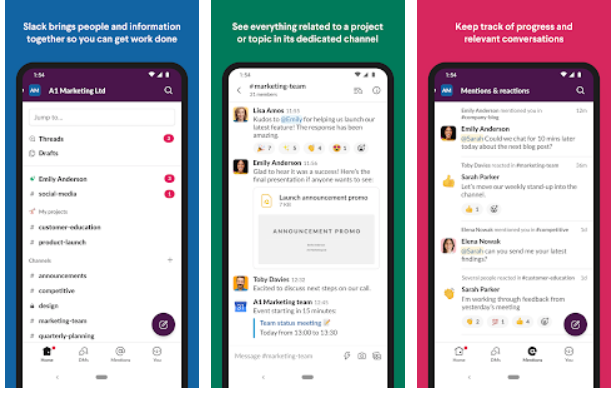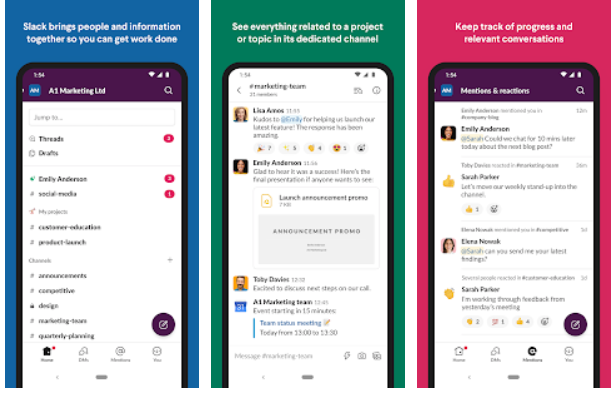 You have many reasons to use messaging apps; one reason is to keep in touch with your family and friends. Messaging apps are the least expensive way to communicate if you are residing in another country. Digital platforms have paved the way to business growth, and that's why there are Apps that are dedicatedly built to assist professionals in coordinating with their co-workers.
Slack is one of the best apps that everyone should have in 2020 for business official conversations. It's a communication tool that Tumblr employees use for personal or business purposes. This App has a custom Slackmoji pack with integration support for Asana, Google Drive, Salesforce, Dropbox, Twitter, etc.
Best Android Weather Apps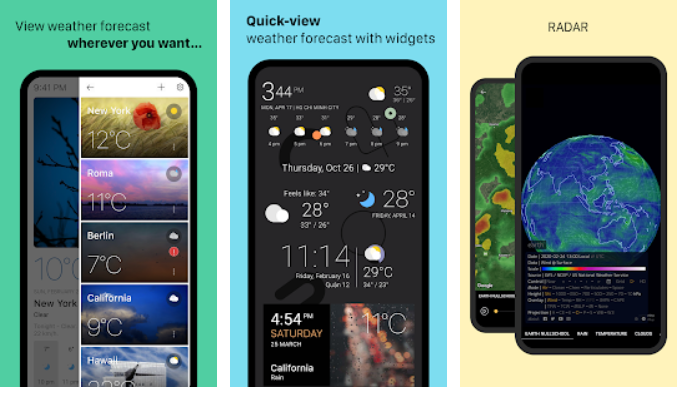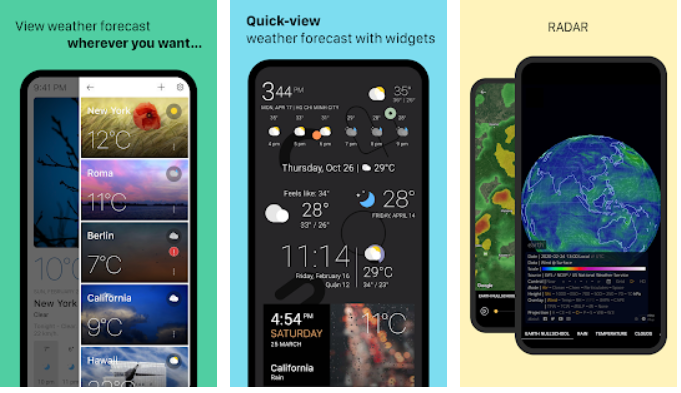 Weather apps are essential these days to keep you running even in the roughest of weather conditions. Also, you would not want to get stuck in a rainstorm while commuting. Provided you have so many options to search weather apps on the Play Store, the weather app is like finding a needle in the haystack.
Today Weather App is a globally recognized app that is known for accuracy and reliable weather forecast. The app fetches forecast information from 10 different international sources. The weather radar technology locates precipitation, motion, type, and forecast its future position and intensity. You get alerted in case snow or rain is nearing.
Best Android News Apps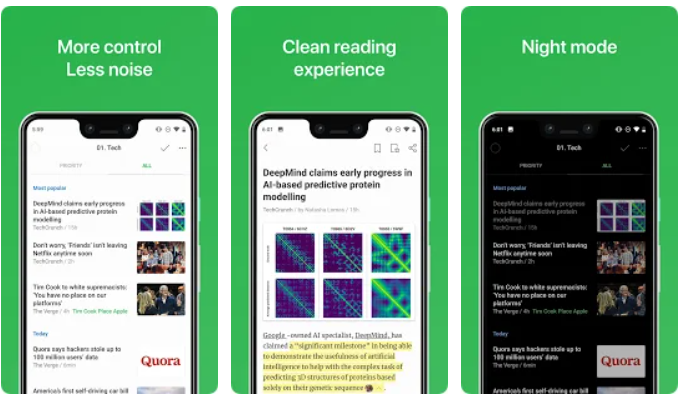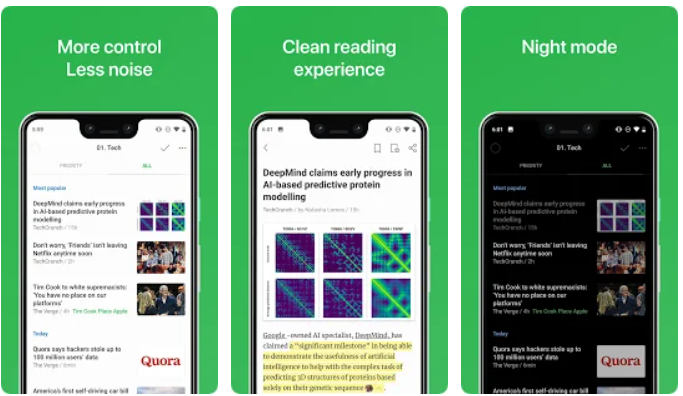 The world never sleeps, nor do the newsmakers. Everything that happens should reach your eyes and ears to keep you updated with the market and the global trends. Keep moving is the old mantra to progress. Since there are hundreds of thousands of News sources, cumbersome is to check the trusted one out.
Feedly is the only newsmaker that keeps your dashboard active with the latest news feeds. Feedly guarantees clean and easy-to-read newsfeed to you every day in one place. It's also integrated with Facebook, Twitter, Evernote, Buffer, OneNote, Pinterest, LinkedIn, IFTTT, and Zapier. When it's about getting news from different domains such as tech, business, media, medical sciences, etc., Feedly is the best option for your daily dose of information from every sector.
Best Reading Apps for Android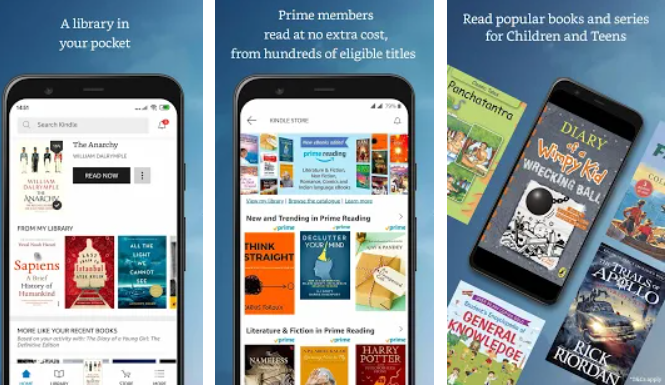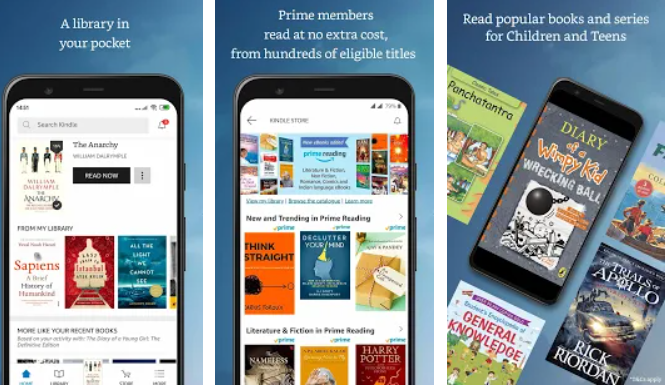 I personally feel that a book with coloured and scented pages is the ultimate way to read your favorite author or stories. But this new age of readers belongs to the digital world. Your small, powerful device can hold entire libraries and that too, at a small expense of your memory.
Now it's way easier than before to sift through the range of selected authors and start reading from where you left. Amazon's Kindle app is a tremendous tool to access books, magazines and save them in your pocket-sized device. If you have a years-old verified amazon account, you can also write book reviews on Kindle directly. For Amazon Prime members, you'll receive 1000+ books for free.
Best Payment App for Android
CashApp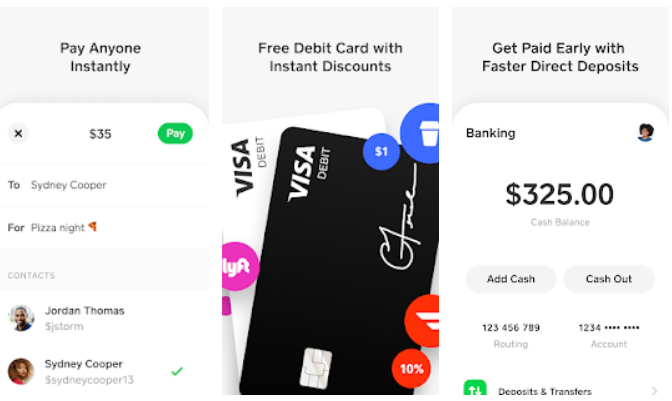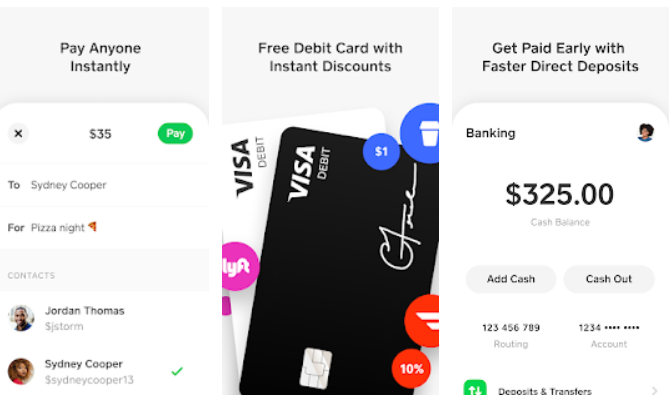 Are you still searching for reliable and quickest payment methods? Try CashApp for faster transactions, whether national or international. CashApp is one of the best and trusted ways to send and receive money in the US. Every second person in the US is transacting through this payment gateway that lets you wire cash and win rewards (gift cards, cash, etc.) through credit points.
The minimum payout is $5, which you can transfer to your PayPal account directly. There are many different ways to earn through this app, such as filling survey forms, watching ads, completing tasks, etc. This app is an all-in-one solution if you don't want your account cashless.
Best Android Video Streaming Apps
Netflix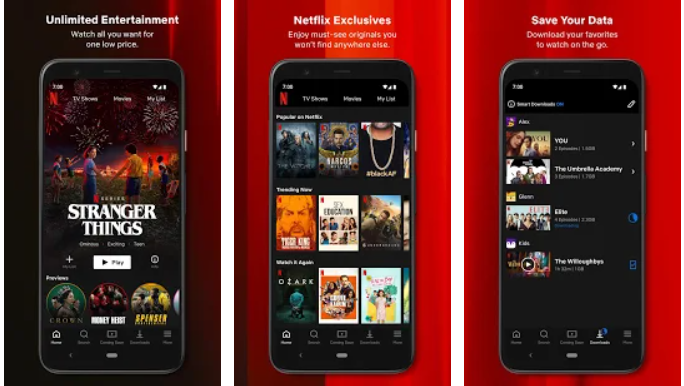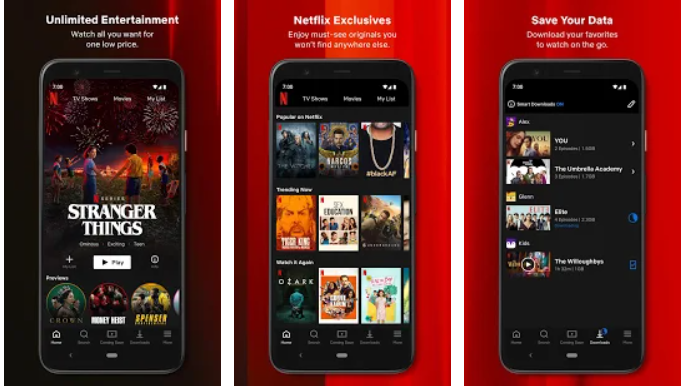 Online streaming services are turning more addictive, as you can see a plethora of content being updated on the internet. Though many services are free to access, providing subscription-based range is still thriving in the business. These days, movies and TV shows are released on platforms like Netflix in the wake of serving honest and original content to users.
Netflix has been in the streaming services for a long period now and is still keeping its viewers engaged, providing them the top-quality content in almost every genre. Be it the Spanish TV series, or the UK's Drama; you get it all on Netflix first. The company is thinking of revamping some classic series to engage viewers from all age-groups.
Best Workout App for Android
Google Fit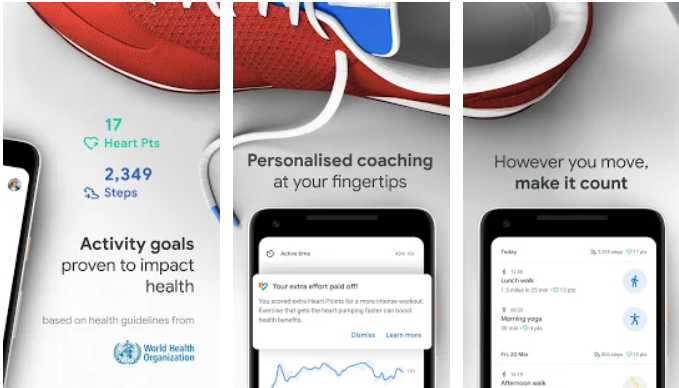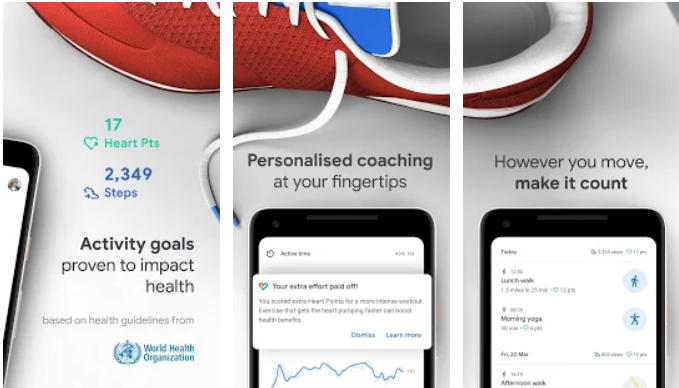 Start hitting the gym is one of the most popular new-year resolutions people often fail to commit to. Some want to lose weight while gaining on some pounds is on some people's to-do list. Some health and fitness apps offer support that doesn't even have to step inside the gym.
Google Fit has collaborated with the World Health Organization to the American Heart Association to put up an approach to keep you healthy effectively. You can set your fitness goals and schedule your activity to improve your health. Google Fit is a great tool to track your health, whether you're walking or riding a bike. You can also use it as a coaching tool to get fitness tips and instructions and keep up your daily fitness goals.
Best Video Calling App for Android
Skype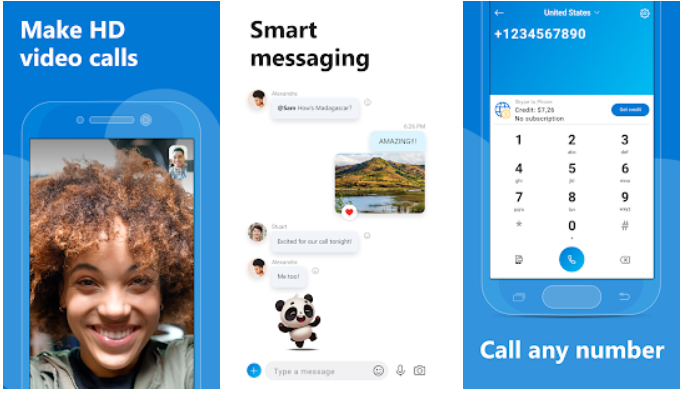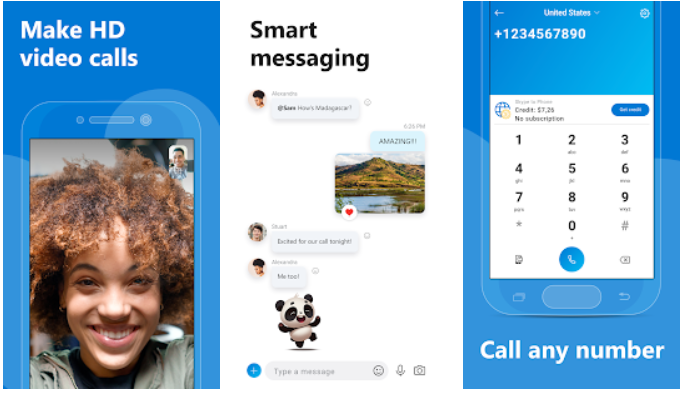 Taking care of your business and personal conversations securely and globally, Skype has been able to turn the spotlight towards itself. Finding a video calling app isn't hard, but finding the right one is. Skype Team has been updating this app to make it an all-in-one solution for users conducting business and personal communication.
This app is only one in the messengers' category to get regular patches and tweaks to deliver the best experience to users. Voice calls, smart messages, secret chats, SMS, and Voice calls are supported by Skype. All this you can enjoy on the smart-screen as well as your Computer. There are other competitors for sure; I am sure you must have tried a few of them before; it's time to try Skype for a change.
You May Also Like
Final Thoughts 
If you are searching for All Time best android apps that should be in everyone's phone, Play Store is the right place to look for the answers. Many of the apps are free to use; however, you can opt for a subscription if you prefer to reap maximum benefits. It's time to turn your phone smarter with these 15 best apps of all time. Agree or disagree? You can have your say anytime using the comments section.