Best PUBG Alternatives this list will show you best Battle Royale game like PUBG In 2022. This list will show your all query result such as Games Like PUBG for Android / PC, PC Games Like PUBG, games like PUBG for Low End PC etc. so read the list carefully to select your required PUBG like Games. 
Every PUBG lover felt the kick in the gut as the Indian Government decided to ban PUBG in India, including other 180+ Chinese apps. PUBG Mobile is doubtlessly the most played video game ever in the Indian market, with millions of supporters all over the continent.
After this recent ban on the Battle Royale game, all the gamers are left in awe. But, there are PUBG alternatives you can still enjoy and join the revolution. If you are looking for Best Games like PUBG Mobile in India, your stop should be it.
As a gaming geek, your thrill and musing shouldn't stop at any cost. Whether the chances of getting a game banned is thin or not, Battle Royale games render unique amazement for gamers. Your next move should be to look for the Best PUBG Mobile alternatives. Check Also – Games Like ROBLOX
PUBG Alternatives | Games like PUBG
If you are scouring the internet for best PUBG like games to play along and fill your time with thrilling missions and team play, this list is what you need to end your tireless search. Check Also – Games Like GTA for Android
Firing Squad Battleground Games: FPS Gun Shooting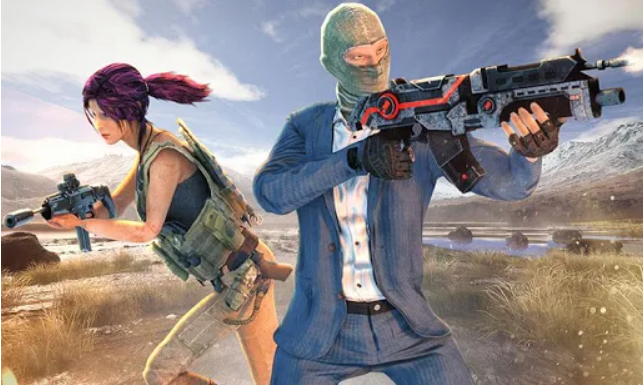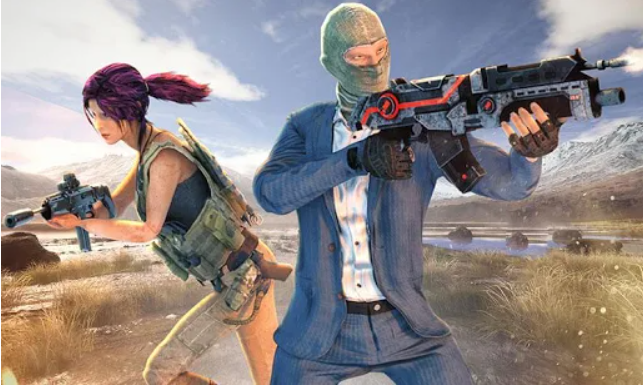 One of the best and entertaining android games like PUBG called Firing Squad Battleground (FSB). FSB is akin to Player's Unknown Battle Ground when it comes to content and weaponry. Another reason why Firing Squad Battleground is advantageous over PUBG is its relatively small size.
You may be less intrigued by the graphics used in this game. But yes, it's still a game that is enough to keep you busy in team missions and extreme similarity. Some of the features you may love it. Check Also – Best Unblocked Games Websites to Play Games at School or Office
Lot weapons and survive in war using lethal weapons
New realistic action and adventure packed missions
Many modes such as firing squad and devil mode
Battleground survival objectives
Combat mission with many shooting levels
Free Fire | PUBG like Games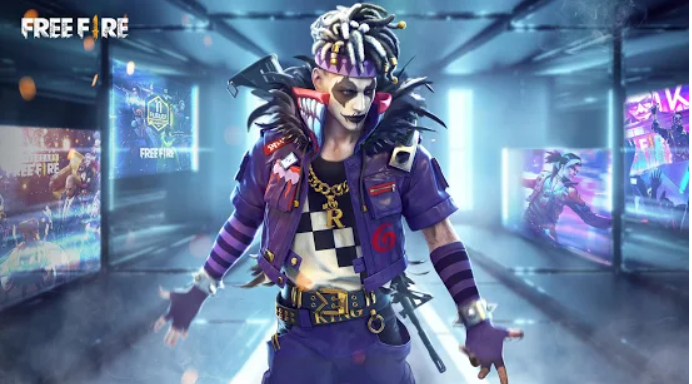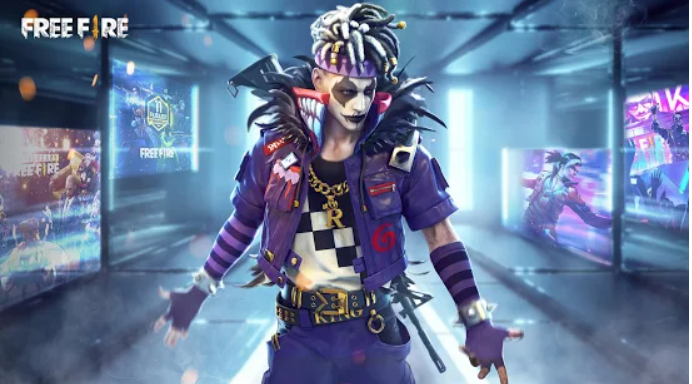 Free Fire is another contender among the Top PUBG alternatives you can play on mobile. This game has already become a favorite among hard core gamer due to its similarity with PUBG. The game-play is quite the same, while its light size makes it way better than PUBG. You can spot a couple of differences in terms of maps and pet systems, though.
Free Fire also offers you a basic Battle Royal mode to better your skills before diving into the main mission. The mission is obviously to survive against 49 others where you have to start from a deserted island. Keep collecting weapons and med kits to stay safe and immune.
Search for powerful weapons, stay in the play zone, loot your enemies and become the last man staying in the game. Create squads of up to 4 players and establish communication with your all squad. Very user-friendly and smooth graphics that promises the best survival experience. Check Also – Best Offline Games to Play Without WiFi
Call of Duty Mobile | Games Like PUBG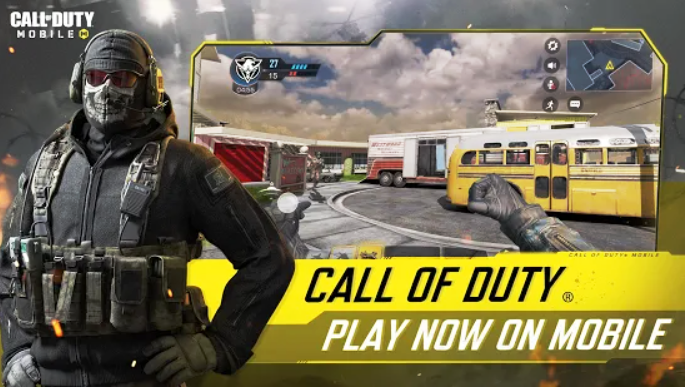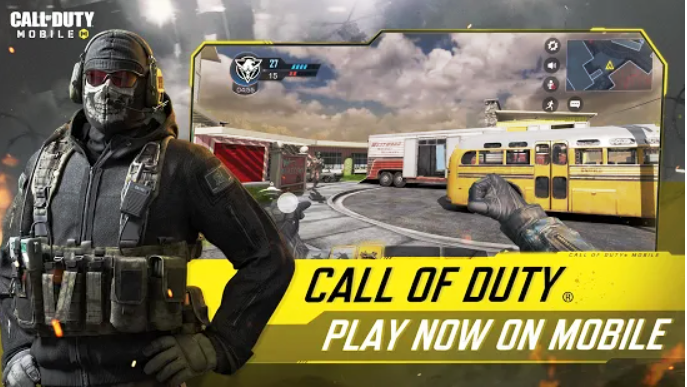 After PUBG the first game name comes in mind named call of duty. I think this is the real alternative of PUBG or I called very close games like PUBG. COD Mobile is another mission-based game loved by gamer all over the world. Call of Duty is still one of the most played games in India. It's a more shooter game with a covert mission and the one playing it, would definitely be polished with the knowledge of high-tech guns. It's a suitable fit for gamer who are more into shooting and killing.
Play iconic multiplayer maps and modes anytime. Console level quality with HD gaming on your mobile phone with various customizable controls. Make text and voice chat with players and experience 3D graphic and sound.
ScarFall: The Royale Combat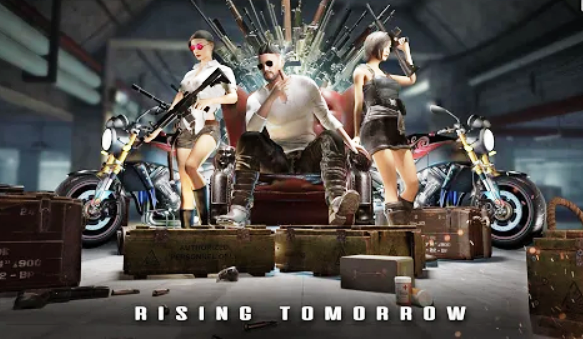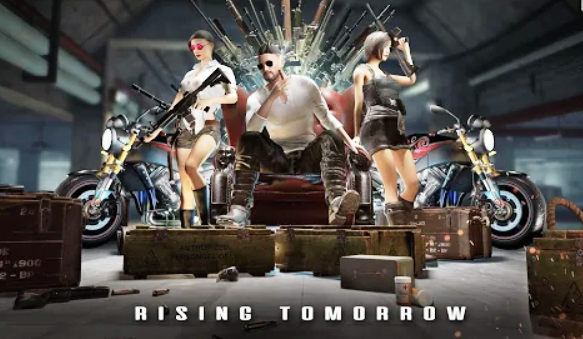 If it's about playing one the Top Games like PUBG, ScarFall will definitely take your attention today. It's one of the few made in India Battle Royale Games that also made a mark in the Aatma-Nirbhar Bharat App Innovation Challenge initiated by the PM of India.
For those who are eagerly waiting to bid farewell to PUBG, ScarFall is one of the Top Alternatives to PUBG, for Indian gamers. It supports both online and offline multiplayer gaming where you can play in solo or 4 vs. 4 squads. If you demand something that fits your little screen, you must check the number of downloads for ScarFall on Play Store.
Game play with immense action on 3D graphic interface
Play with friends worldwide and enjoy battle royal combat
Highly loaded unique weaponry and vast environments
Play daring 24 hours challenge and earn reward
Hopeless Land: Fight for Survival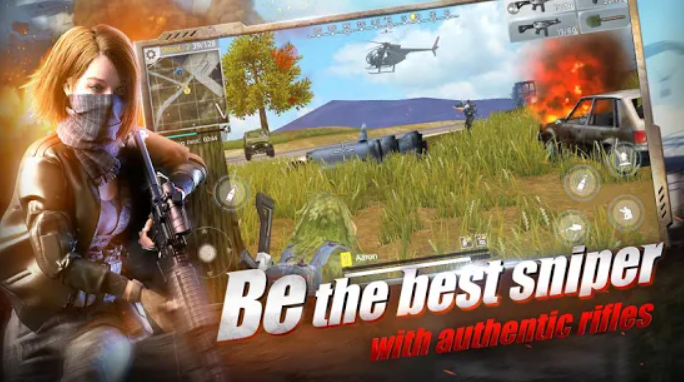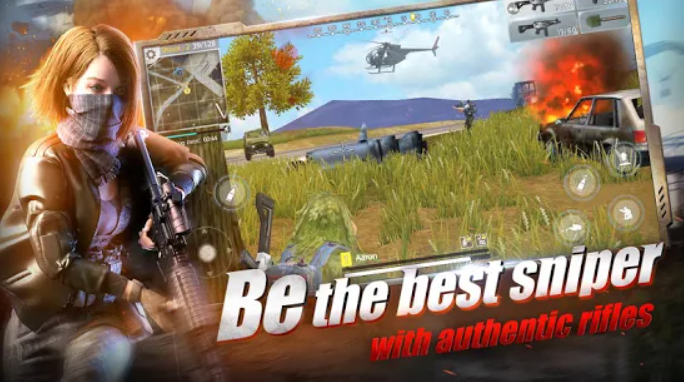 For those who are feeling hopeless after the PUBG Ban, better try your skills with Hopeless land which lets you play against 121 Players in battle Royale mode. Hopeless Lands is one of the best alternatives to PUBG that has earned positive reviews from leading gaming communities. Its survival mode is one of the main attractions where you are equipped with every high-tech weapon, even fly a helicopter to survive against your opponents.
It's the real tester where every strategy plays a key role in your survival since there are no cheat codes. The game finds compatibility with all the android versions, so running the game must not be issue with your phone. Hopeless has already been downloaded on over 50 million devices, so go get it.
1 Vs 100, test your gaming strength and luck
Voice communication in game to make your teamwork better
Battlelands Royale | Games Like PUBG for Android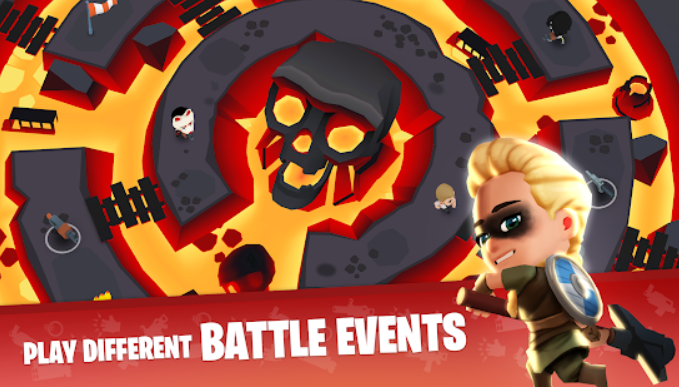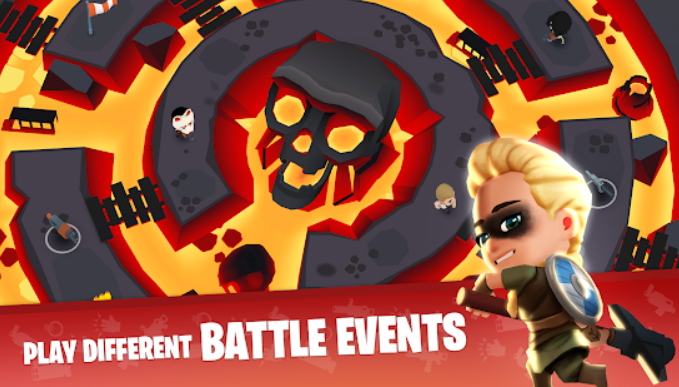 Add the thrill of shooting and a little twist of adventure to your gaming with Battlelands Royale. Where each round continues to a maximum of 5 minutes, you aim to survive the fight with 32 players in the squad mode. Pick a location on the map, land on aground from the parachute, and start looting, shooting, being the last man standing.
Battlelands Royale is built explicitly for mobile devices with excellent compatibility on every phone. Enjoy better graphics, customize your character, and start the thrill with this considerably light game. 10 million users have already tried it. Maybe it's your turn now to try this one of the Top Games Like PUBG for Android.
Black Survival | Games Like PUBG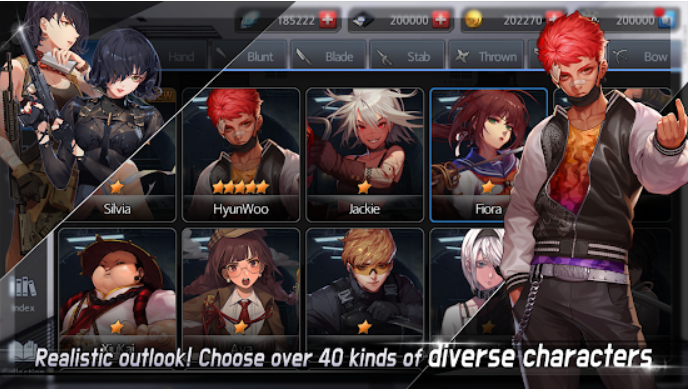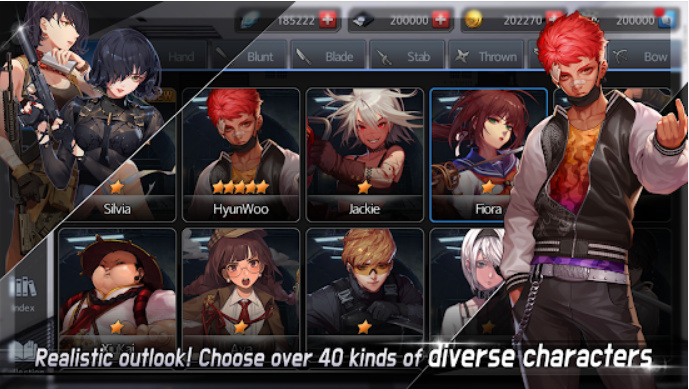 Similar to PUBG in terms of style and graphics, Black Survival is s gift to mobile users looking for an alternative to PUBG. Choose an anime character (Japanimation, not the Chinese) and start your survival journey in the middle of an island. Explore 22 places such as beaches, hospital, forest, including several other locations. Be prompted that this game may have a limited number of opponents which is, 10.
Choose different characters to use unique weapons specialized to each one. Special reminder, there are at least 600 weapons to choose, provided you know the right methods to enable each. If you're already familiar with each (which I believe you are), good then. Enjoy the adventure.
Rocket Royale | PUBG Like Games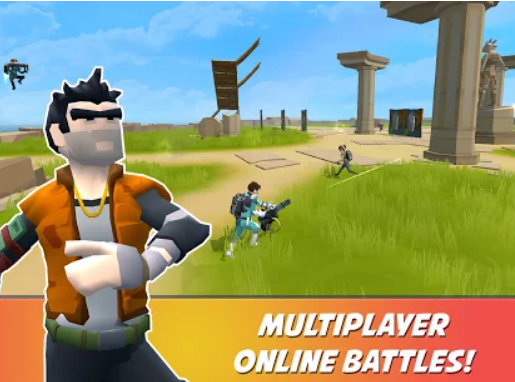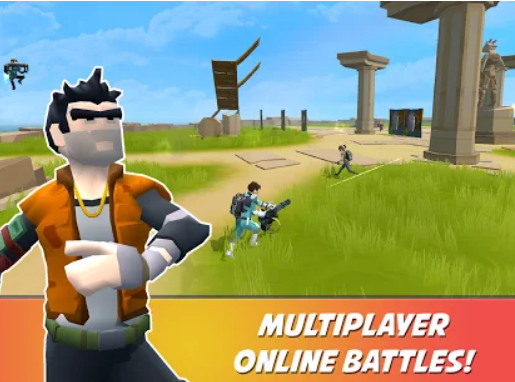 Show your crafting and building  to fly away from the island that can destruct any minute. Where your goal is to survive at your best, looting, killing won't matter. Fire at will, collect resources, and obviously, save your are from the hijackers. Play solo, duo, or team up with a maximum of 3 team members.
Rocket Royale doesn't have a parachute or shrinking dead zones, so basically, it's the simplest yet the best Battle Royale game that comes just under 70 MB. Enjoy real-time, fast-paced 25-players online matches with lots of weapons of choice and loot. It's a good take as the best PUBG alternative as the number of downloads has just gone past 10 million.
Counter-Strike |

Games Like PUBG for Android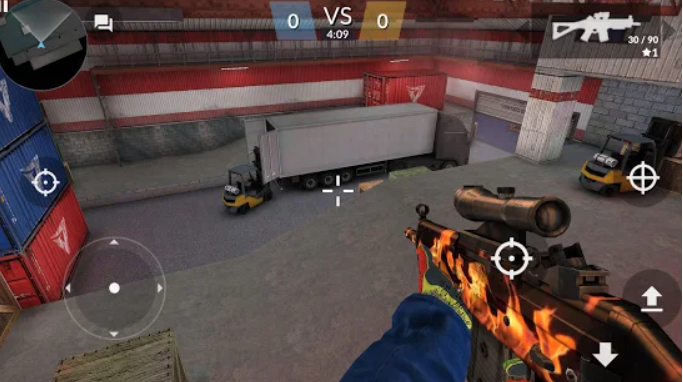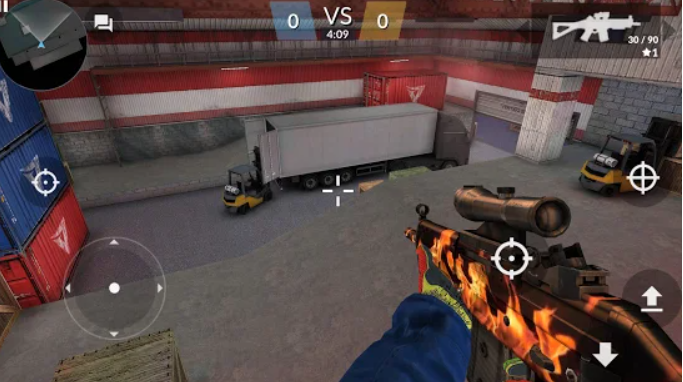 Welcome to the old multiplayer one-person shooting game where you aim to team up against terrorists to prevent them from conspiracies. Easy to access, CS is free to stream online with multiple gaming modes: competitive, Wingman, deathmatch, Casual, Arms race, demolition, and Flying Scoutsman.
It's a classic game that many people in India would love to try again. Global Offensive – Counter-Strike has been the de facto benchmark of a player's first-person shooter skill. Teams from around the world showcase their abilities and strategies in local, regional, and international tournaments. And yes, it's a favourite across the globe.
Battle Royale 3D- Warrior 63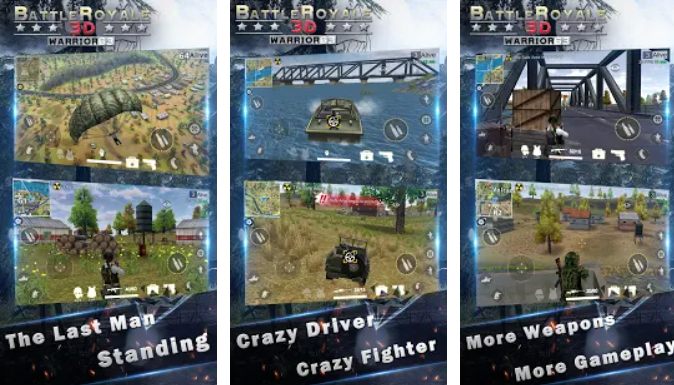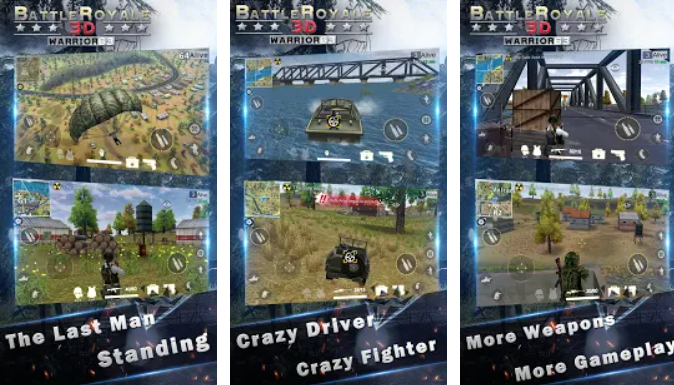 Improvise yourself in the battleground while competing with other players. Land on the ground with nothing and show your skills how to collect and loot weapons to kill. Each round would last around 15 minutes and that's how long you have to survive each one.
Navigate through a map of 4×4 Km with mountains, terrains, and lot more surprises. Choose any weapon you are god at from Rifles, Pistols, Sniper Rifles, Submachine Guns, and lot more. Battle Royale 3D is just 101 Mb which makes it lighter and a better PUBG Alternative.
Best PUBG Alternatives || Games like PUBG (Bonus)
Government of India decided to ban PUBG in India including some PUBG alternative games like PUBG. But if you are outside India and finding best alternative of PUBG then you can  also try these few battle games for android.
Fortnite on Mobile / PC |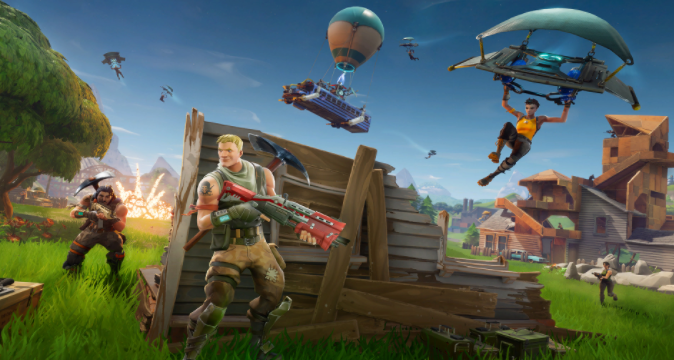 If nothing seems to interest you except Battle Royale games, Fortnite is here to entertain you in mobile and PC versions. Packing all the BR action also lets you use your creative skills where you have to build structures that add a little funnier side to it. You can play it on Android 8 version or above with lots of capabilities. It's a 100-player battle Royale with three other distinct play modes (Party Royale, Creative, and Save the World). Also, Fortnite has optimum quality graphics that you would find comparable to PUBG.
PUBG / PUBG Lite PC | G

ames like PUBG for Low End PC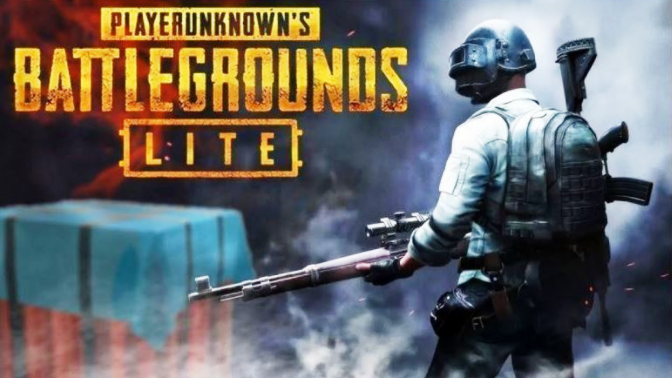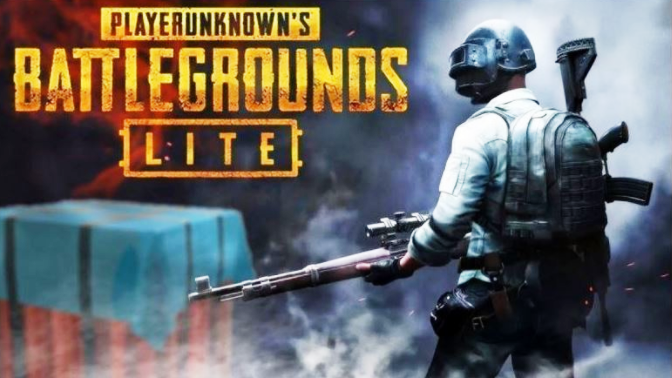 For those who are not known to the fact, the PUBG PC version is still available. If you have a computer, make no hesitation in playing online and teaming up again. Best of all, try the PUBG Lite version as it's free to play.
PUBG mobile may have built more fan-base over time, but the Lite Version for PC is still in action, and hopefully, it won't be banned. Luckily, the desktop version is way better and more extensive than the mini version.
Are you still wondering which game is just like PUBG?
You won't find 100% similarity in any of the Games like PUBG, but there are many reasons to cheer. Some are outstanding in terms of graphics, while others are impeccably entertaining. These were the latest findings based on reviews and critic-opinions. How did you find these games? Do let me know.
Do you like TechZeal? We Count on You! Don't forget to follow us on Facebook, Twitter, Instagram!