Games like GTA for Android – If it's been a long a while since you tried a Grand Theft Auto game on your smartphone, take a pause now to check these 10 best Games like GTA. If you like to break the rules and turn on the heat in the city of criminals and mafia, you m must try some of the GTA type games for android available on Google Play Store.
The only good thing about smartphone gaming is you can enjoy your favorite GTA games on the small screens anywhere and anytime. So, let's start with some of the best open-world games to try in 2022. Check Also – Best Offline Games to Play without WiFi or Internet
Why are Open World Games Fun?
Vice City and San Andreas are the two games I played while I was at school, and it was more fun to be the outlaw. Well, the best part is that there are plenty of games available in this genre that you can play on your android mobile. Honestly, Xbox and PlayStation are relatively expensive options to spend your time on Open world gaming. Download PK XD on PC
Best Games like GTA on Android
Most open-world games render detailed graphics, in-depth gameplay controls and come with large maps. The present GTA series has many renowned games that you can download straight away from the play store and continue your fun. Check Also – Unblocked game sites for school
It's probably the games' popularity that forced developers to bring Android versions for users. So, if you are on the lookout for the top GTA Type Games for Android, let's waste no more time. Check Also – Games Like PUBG
GTA: Liberty City Stories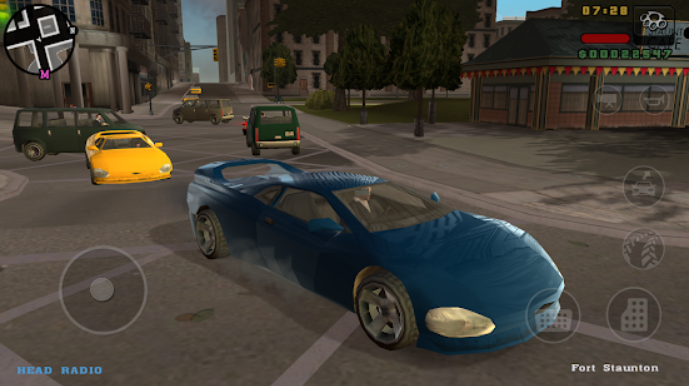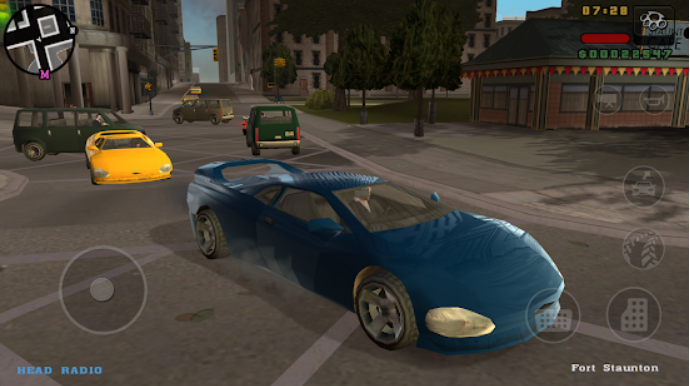 Rockstar Games have always been the leader in developing Open-world games for years. The progressive streak continues with this masterpiece based on the GTA genre on the east coast. Now android users can enjoy this game with shorter, streamlined missions with extensive graphic enhancements, rebalanced touch controls, and cross platform saves.
This game deserves more attention from android users because of several reasons. Toni Cipriani returns to Liberty City to save it from the carnage it's about to become. That's how you are assigned different missions.
With features like Character customization, HD resolution, better draw distance, and touch-based gaming, you'd the gameplay experience even more impressive than the PC. Don't forget to play by the story; it prepares you better for the motive. Games Like ROBLOX
Gangstar Rio: City of Saints | Games like GTA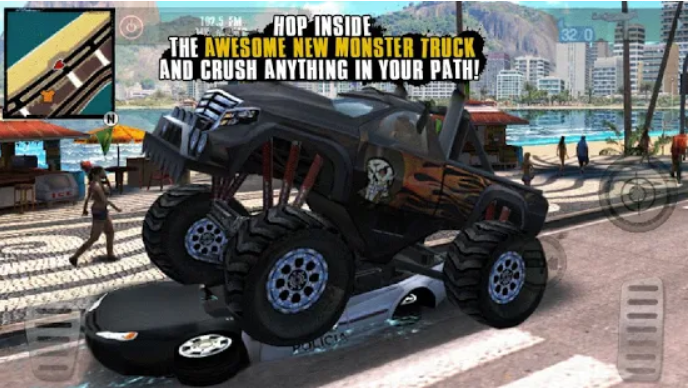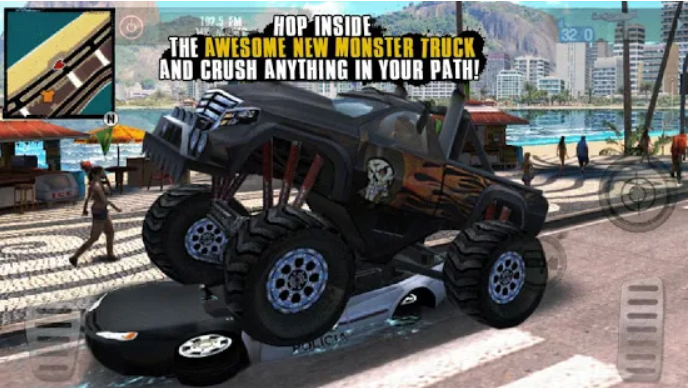 Dive into the world of Gangsters and experience a whole new criminal world of Rio de Janeiro. It's a masterpiece developed by Gameloft that lets you explore 5 different neighborhoods in Brazil's capital, including the favelas, business district, beaches, and jungle.
Gangstar Rio also takes care of the indoor environments with full 3D graphics. Deal with the evil criminals, including corrupt politicians, mafia, protect innocent witnesses, and even deliver packages as a trusted person. Prove your best skills as you kill the bad guys who try to kill you. From handguns to grenades, you'll get a whole range of weapons. Just to let you know, there are over 60 missions to play.
Dude Theft War: Open World Sandbox Simulator BETA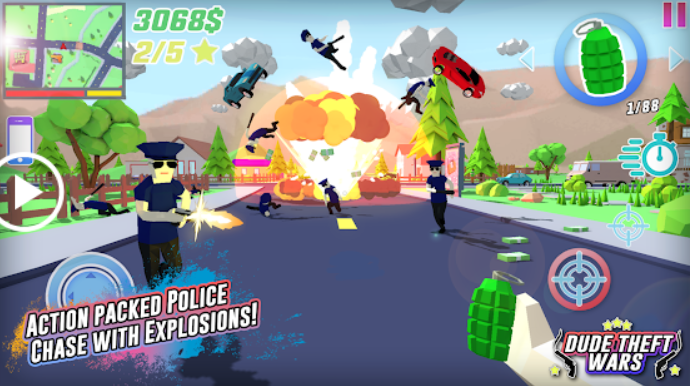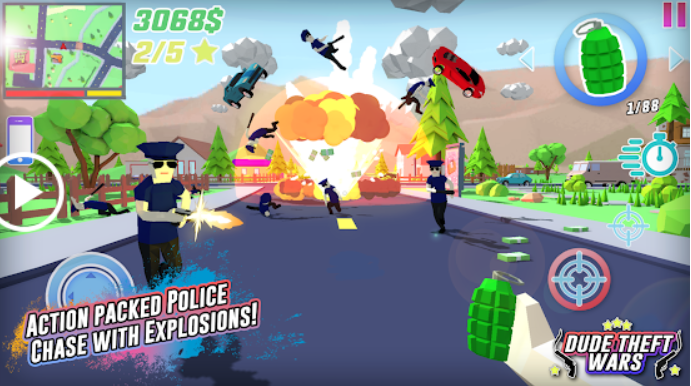 Meet the average guy Jack who lives an everyday life in a calm and peaceful city. Transform him from a normal dude to Gangster and rule the city. As a game character, Jack can roam around the city and find a car to drive anywhere, find a weapon, and shoot anyone.
From slapping people to shooting them with AK47, SMG, revolver, or shotguns, there you'd enjoy every weapon and ammunition. For users who want to experience top-notch graphics and wide mad to explore, Dude Theft War is a must-try open-world Sandbox game.
Payback 2 | Games like GTA for Android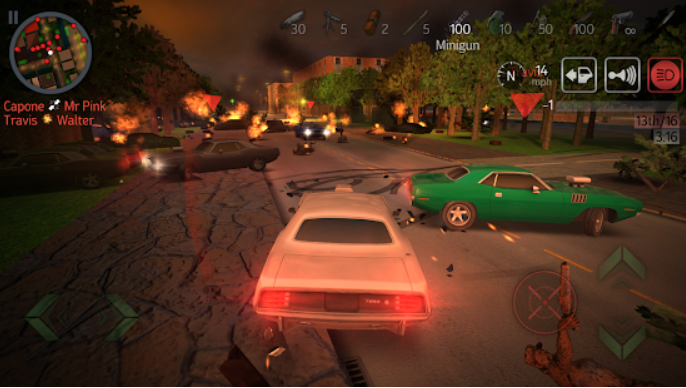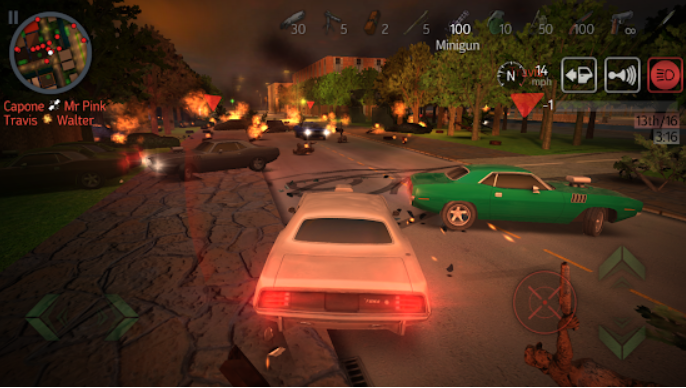 From street racing to pulling heists in modern cities, Payback 2 comes as the finest creation from Apex designs entertainment limited. This game has also been featured as one of the best games by The Guardian.
This free game includes Tank battles, gang battles, and helicopter races. You get to participate in over 50 types of races ranging from street fights to rocket car races. You can customize events to your liking, and don't forget to participate in the hourly, weekly, and monthly challenges to get extra perks.
What more do you want from an open-world game when you have different cities, gaming modes, and a vast weapon-base to choose from and play?
Miami Criminal Life In Open World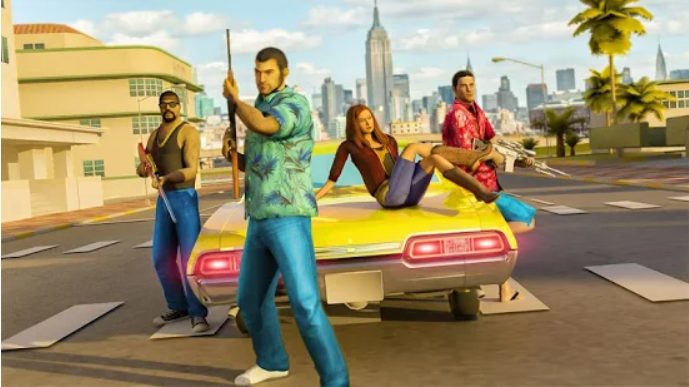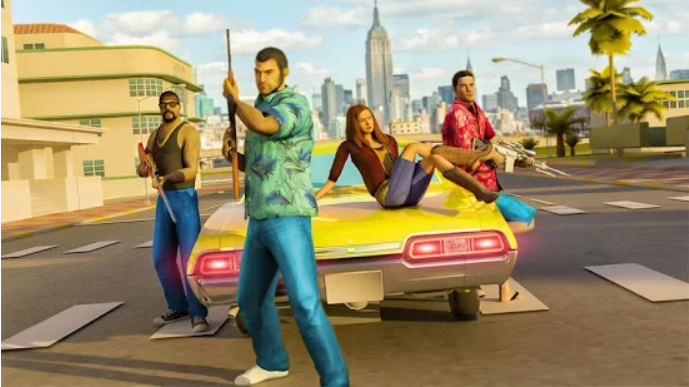 The hot sizzling summer of Miami Beach and a gangster owning the city are the specialty of this game. This game hands you a chance to be the notorious gangster of all time. As the most feared gang leader, you can rob a bank, people, steal cars and do almost anything you want.
Thrive as Miami's renowned criminal and explore through the city's vast maps completing crime missions. As you complete every mission, there is a chance you can win exciting prizes and coins if you get the stuff done within the deadline. Don't forget to enjoy the eye-pleasing graphics.
Gangstar Vegas | Games like GTA for Android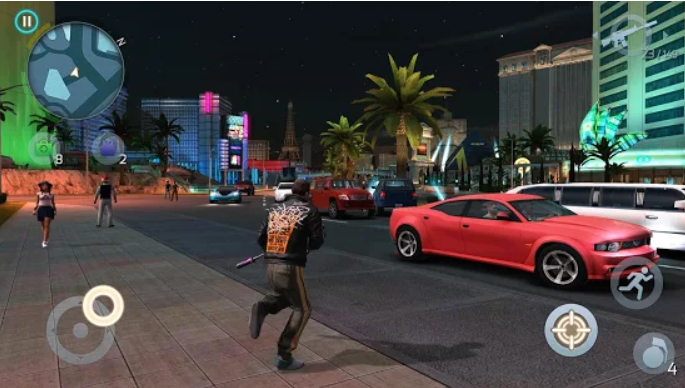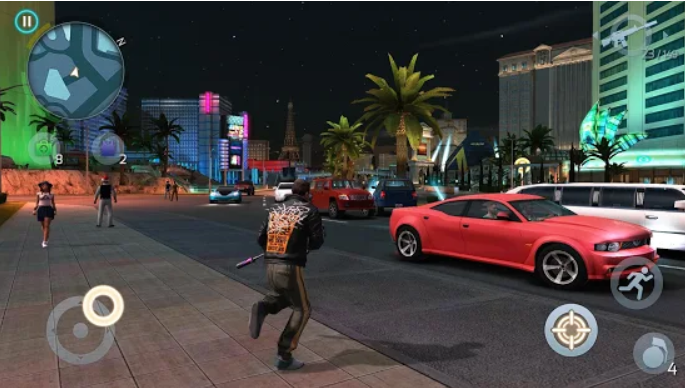 Let's now head to Vegas, the city of gamblers. Gansgtar Vegas is another creation from Gameloft that everyone loves to play these days. If you haven't yet downloaded it, here are a few good reasons to try it. If you are skilled at leading your gang and cartel to survive Vegas, this game is built for you.
Gansgtar Vegas is a blend of Sin, Crime, and adventure that you wouldn't want to miss in your life. Open fight with your rival gang, beat them using flamethrowers, Molotov cocktails, grenade launchers, and even futuristic firepower.
Gangstar Vegas is your only place to be the kingpin and prove your mettle to the rivals. Download and install this free game from the play store now.
Gangstar New Orleans OpenWorld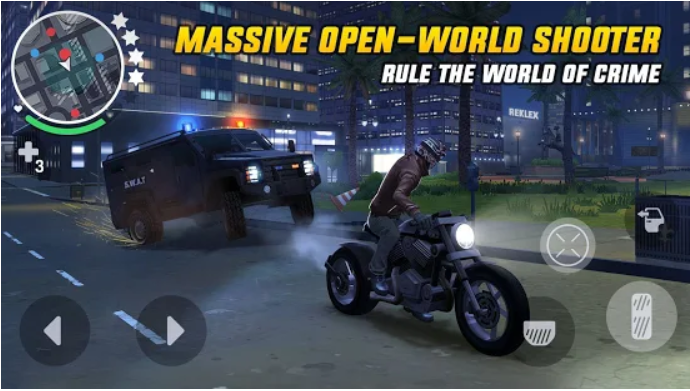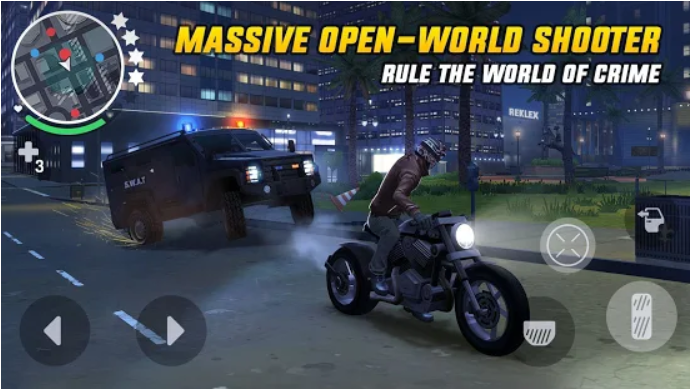 As Developers from Gameloft say, it's the game based on one of the earth's fascinating cities. Welcome to New Orleans to enjoy the most outrageous shooting and driving experience. Maps cover every area from the French Quarter to the Bayou slums with all the action you need.
The AAA graphics and likewise background music in the environment would make you even more interested in playing this free game based on the GTA genre, nonetheless, a quick reminder of GTA 5. Meanwhile, you can enjoy living in the world-class mansion and fighting the world-dangerous mafia around the corner.
MadOut2 BigCityOnline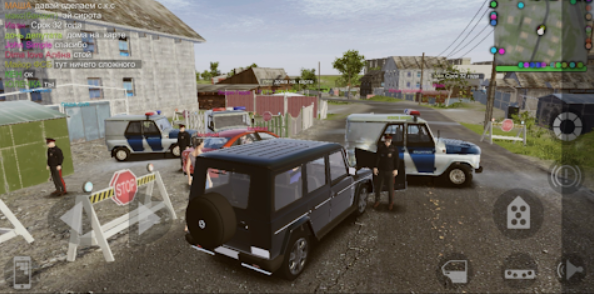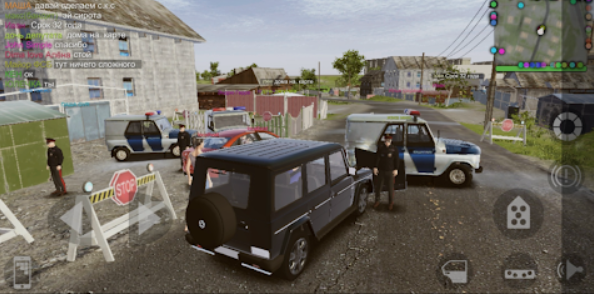 MadOut2 is a new entrant to open-world gaming with 10 Km square maps to explore and over 100 players. This game offers features that you'd find similar to GTA 5.
Missions and gaming mechanics are what seems similar to GTA 5 to me. Since it's a free game, you might experience some annoying ads throughout your gameplay, probably after every 28 minutes. Otherwise, the game is interesting, and you can choose from over 40 different car models to drive across the city.
Gangster Town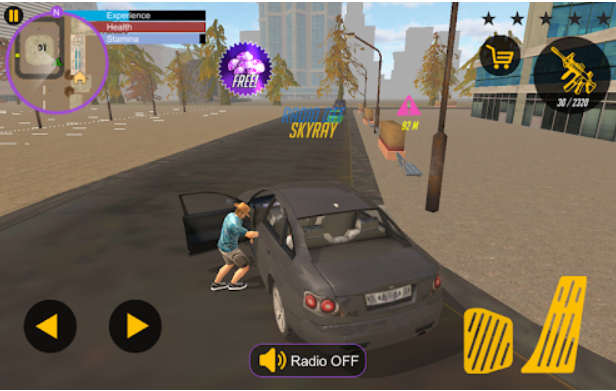 Heading back to the crime games, Gangster Town is one of the best in the GTA genre based on Boston city. This game comes with lots of addictive features. With tons of missions and storylines, this game is a gateway to hunt down notorious mafia and participate in the most incredible car races.
Offering you hours of gameplay, Gangster Town lets you unveil the hidden dangers in the city of Boston as you find accompanied by the hi-tech gadgets and weapons to tackle the enemy. The game is free to play and comes with triple-A graphics.
Crime Wars S. Andreas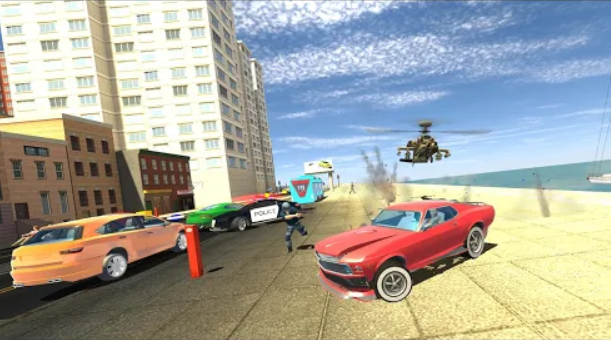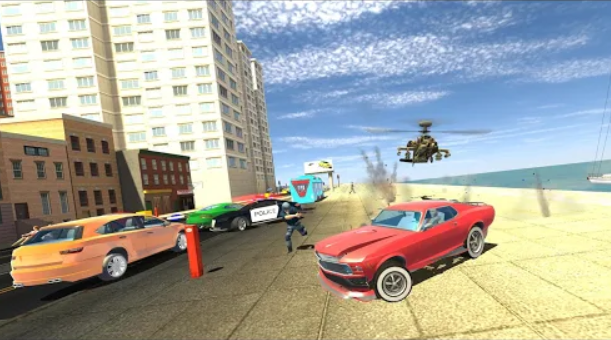 Crime Wars San Andreas welcomes you to the criminal world with a chance to even things up with the dominant mafia, corrupted cops, and drug dealers. This is where the fight gets crazier than you imagined. Choose from a wide range of cars, whether a classic or sporty, the only motive is to remain resilient to the rising criminals.
Choose whatever weapon you want, from a pistol to RPG; you always have ammunition to be your savior. The storyline is even more interesting as you start from being a poverty-ridden youngster to handle the city's dirty warlords.
Final Comments
The point of playing GTA games is to vent out your frustrations mainly. I found this interesting as usual (with a little extra legwork, of course). Millions of users have installed these open-world games on their android phones.
I reckon Gameloft has my heart. For the rest of the games, it's you who is to decide. Which one is your favorite? Don't forget to mention it in the comments box.
We Write on Latest Tech News, How to, Guide, Android, iPhone, Windows, MAC,  Reviews  and more.  Do you like TechZeal? We Count on You! Don't forget to follow us on Facebook, Twitter, Instagram …!