This list of best android and iOS games will show you 10 best free offline games to play without WiFi Internet – Android, iOS, iPhone
Having a seamless internet or wifi connectivity may not always be possible for you. You have to deal with a bad signal while commuting in the subway, which is a problem with almost everyone. Many of us play games to kill time while commuting to office or college. And you must be aware of how data-hungry today's smartphones are. Why not try these Best Free Games to Play Without Wifi or using mobile data.
It's quite a trouble when you are on the move, and your phone shows up with no signal indication on the cell. This problem gets annoying when you are in the middle of playing your favourite games. Get used to it, because whenever you are in a flight or tube, you're going to deal with it. The other way around is to switch to the games to play without WiFi or internet.
Best Free Android / iOS/ iPhone Games to Play Without Wifi 2022
You got to admit, even with a 5G phone, this problem is going to prevail because of physical limitations. Better is to look for the best games that run without Wifi or mobile data. Thankfully, there are many games you can download from the app store and enjoy in your spare moments. There are some great games to try, and some of those are here in this updated list for the hidden gaming enthusiast in you.
Pocket City Free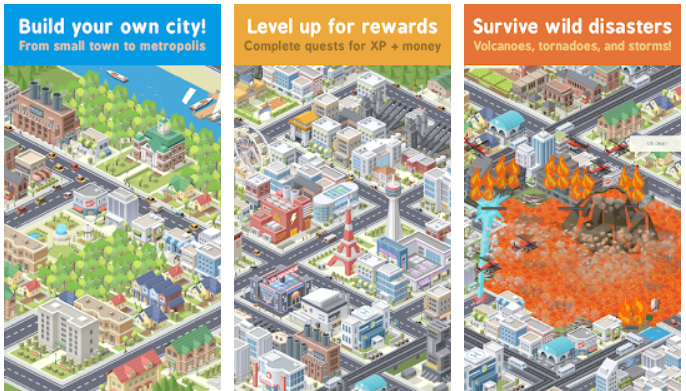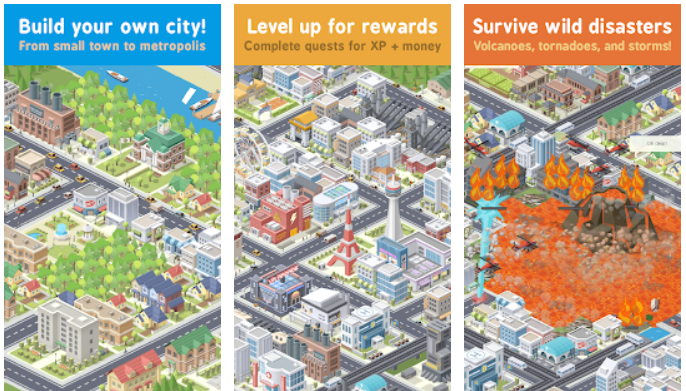 Pock City Free is designed by Codebrew Games where your role as the city's mayor is to construct commercial, industrial, and residential zones in and around the town. Your part isn't just the construction and decoration; in fact, you'll have to take responsibility to undertake the disciplinary actions against crime in the city.
Being one of the best free games to play without wifi, Pocket City Free is a great way to learn leadership skills and use strategies to make your city come alive. Its free version is available on Play Store, meanwhile, if you seem to love it, go for its full version to enjoy more features. Currently, this game has over 1 million downloads. This game is available on both android and iOS (iOS Games Without Internet) platform.
Badland | Game to Play Without WiFi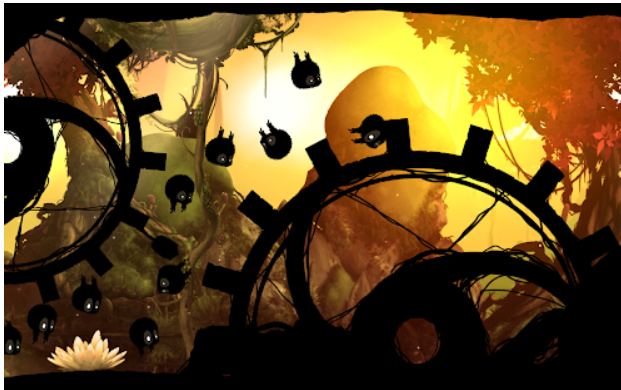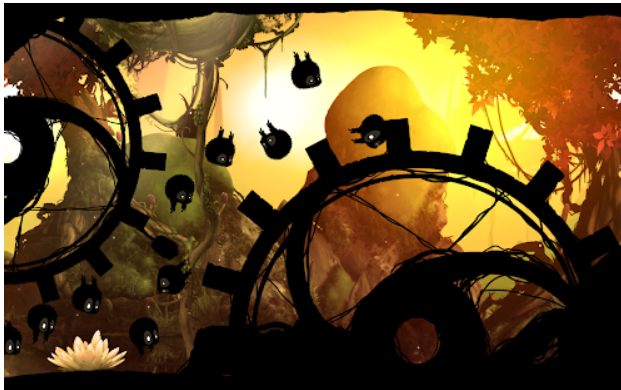 Do you love adventures? Try Badland, which is undoubtedly one of the best games that don't need WiFi or internet. Its single-player campaign consists of over 100 levels in a world of uncertain beauty of the jungle. Don't be fooled by the forest; there are lots of hidden dangers for your little character named clone. Save him from the coming obstacles throughout his journey. What makes it one of the best games to play locally is its top-notch atmospheric graphics and audio.
It's a favourite game among 50 million+ players and has also grabbed appreciation by tough critics for its exceptional performance. The developers have also released its multiplayer version where you can team up with at most four players. It's a must-try game for you if you appreciate cool and classy graphics. This awesome offline game also available for Android and iOS.
Infinity Loop | Game to Play Without WiFi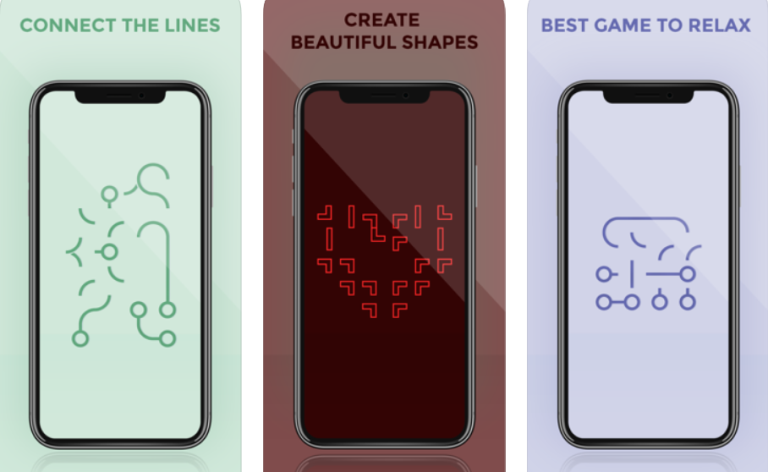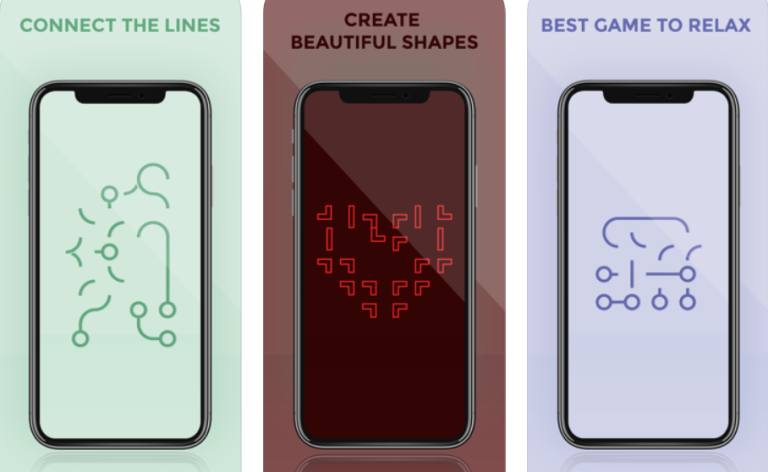 Infinity Loop is a perfect offline game to take you away from the hustle and bustles of gaming. It's rather a relaxing and testing game that assesses your creative skills as you make looping patterns. Users have already praised this game for its puzzles and soothing effects. Get puzzle pieces, and rotate them to make loops, connect the lines and form loops. Solve each level and reach another level of a stress-free life. Many believe it's a perfect stress reliever.
It's free to play Infinity loop where neither you nor you have to worry about anything; it's a small game that won't stretch any space issues. With simple game controls, each level gets slightly difficult as you proceed to solve more loops. You can avail the game for free with ads; to remove them, you'll have to make a little payment. Available for both android and iOS users.
Subway Surfers | Best Game to Play Without WiFi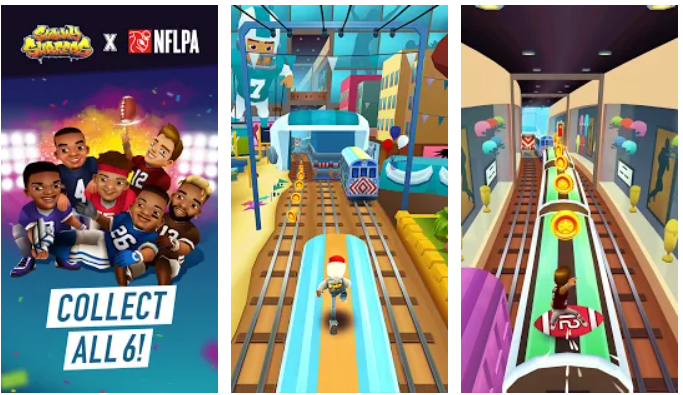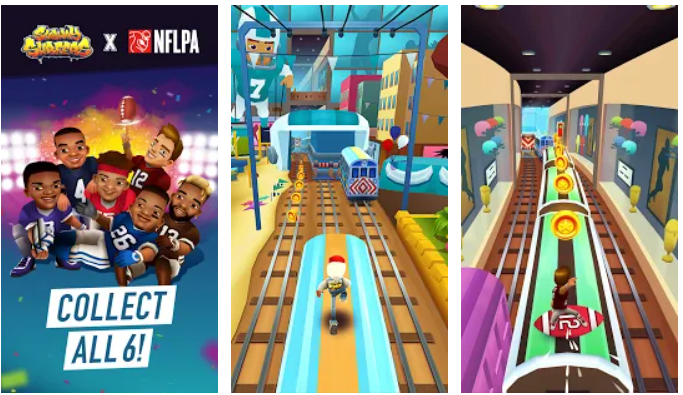 Not only one of the best games to play without WiFi, but it's also one of the oldest games to enjoy alone. The policeman and his dog are the only two things that haven't changed over time. As you help escape the characters, you get a series of levels to cross, collecting coins, and completing daily missions. This game has earned more reputation with over 1 Billion active users playing it.
The world tour gets changed from time to time, along with graphics that are even more intriguing than before. Available for free on the Play Store, this game tests your physical and visionary skills. Ads are both helpful and a problem in this game. Watch some video ads to collect keys and coins.
I recommend this offline Game, because i have been playing this game myself in my android Smartphone for many years, and I love this game too.
Doodle jump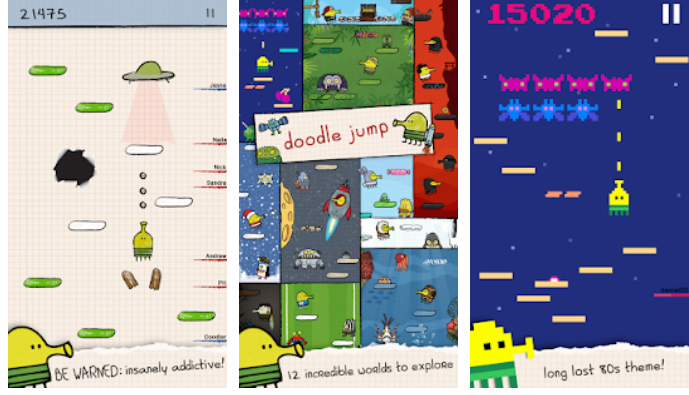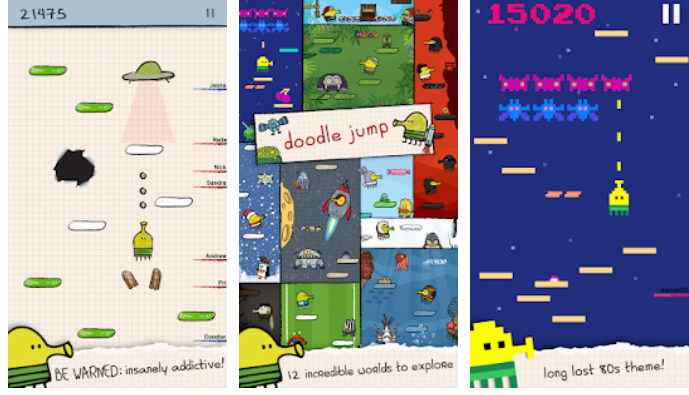 It's a Lima Sky LLC-developed game that has been played by millions of users since it came into the market. This addictive game is the best of all-time games to play without the internet. The main reason why it's loved all over the world is its most straightforward controls. You can play this game in different modes such as the underwater world, Space, Jungle, Snow, Ice, and Easter. Just tilt your mobile to move it left or right.
Win rewards as you move on to the successive levels; there are 100s of them. Jump across different platforms, pick up jet packs, Rockets, Propeller hats, and many other things to power up. Since one of the olden games users have been enjoying, many have complained of excessive ads. Also, the free version of this game prompts for payment if you want to get rid of the ads permanently.
Asphalt 9 | iPhone Games Without WiFi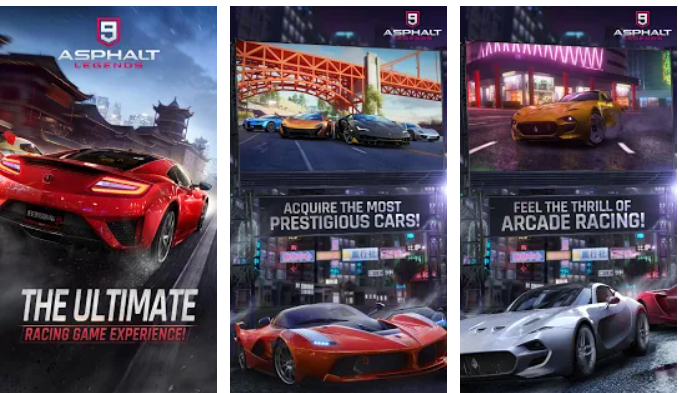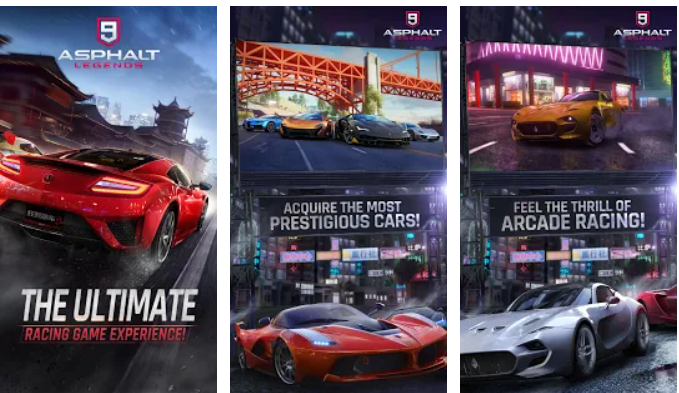 Are you a lover of car racing games? Asphalt 9 brings you a whole new level of racing with the brand new models of racing cars. It's a street racing game that's a revamped version of Asphalt 8 presented by Gameloft. This free game comes with extensive graphics and easy to handle gaming controls. Choose any model from Ferrari, Porsche, Lamborghini, or W Motors and get your craze for racing to the streets.
Unlock over 50 new racing models and delve into the real-time gaming world. Customize your car, recolor it, and be prepared to participate in 800+ racing events. Race against 7 best rivals to be crowned as the racing legend. Asphalt 9 is a perfect take for the ones looking for free gaming.
If you love car games, then Asphalt 8 AIRBORNE is the right choice for you. Airborne is the latest arrival in the Asphalt gaming series and is the best racing games for Android as well as iOS that you can play without WiFi. In Asphalt 8, you'll race in some of the hottest, most high-performance dream machines ever created, from cars to bikes, as you take them on a global tour of speed.
Smurf's Village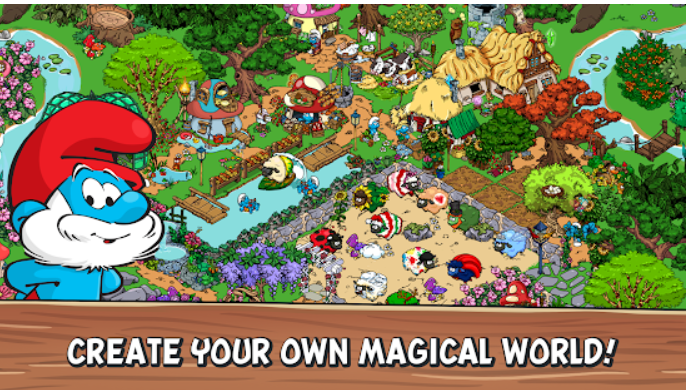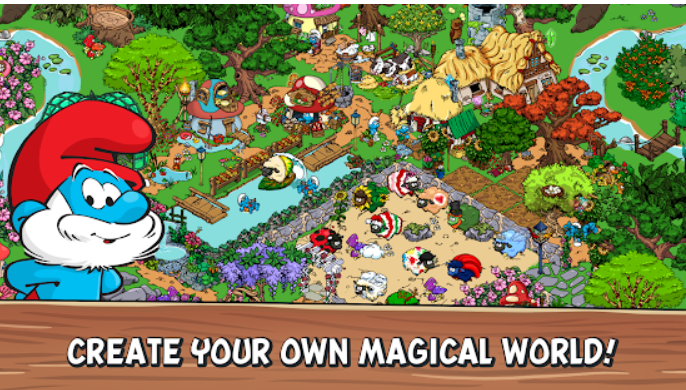 Remember the happy blue Smurfs? Gargamel and his wicked cat Azrael have found the little dwellers and scattered them far from their homes. You aim to find a suitable place in the enchanted forest to build a new abode. Build mushroom houses, unique gardens, flower chairs, and hammocks using your beloved little Smurfs' magical powers. Help them find a new village using this fun game.
It's a free game that comes with an in-app purchase using which you can harvest smurf berries and grow your crops faster. The best thing about this game is that you can play it anytime without connecting to the internet. The developers are helpful to users and respond quickly to the problems you come across. Over 10 million users have already played this 34 MB game.
This cool game is also available for android and iOS devices. So, download this game and enjoy.
Crashlands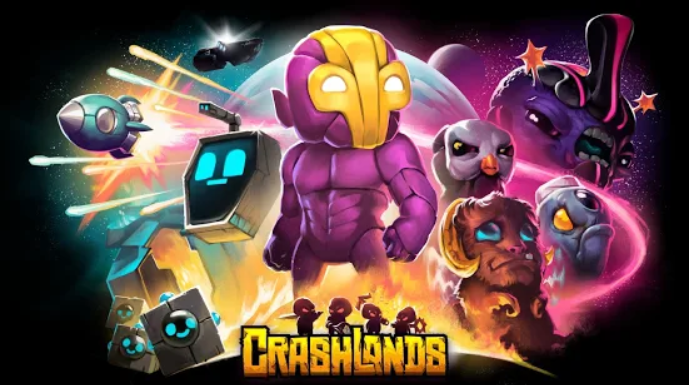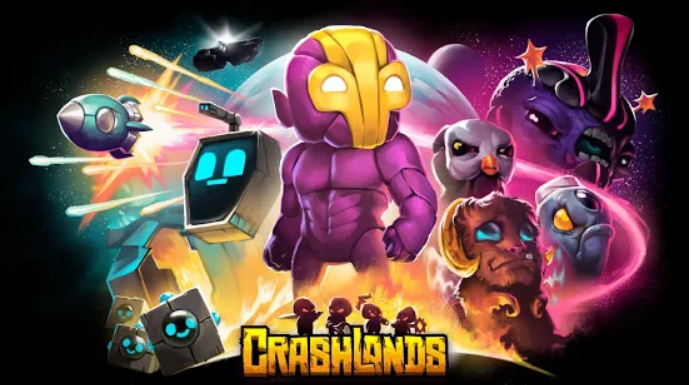 Explore the alien planet combatting wicked aliens and retrieve what they stole from you as you are left stranded on the planet. Crashlands in the only game that has got 5/5 ratings along with 5+ mention in the top games. As a galactic trucker, drive through the tricky passage and lead your way out of the dominant alien planet.
Engage in crafting skills and build yourself a home away from home using over 500 craftable items. Learn the enemies and beat them using your sharp, witty skills augmented by top-notch weapons. This game comes with amazing sound effects and a strong storyline. Available for both android and iOS Smartphone's.
Crossy Road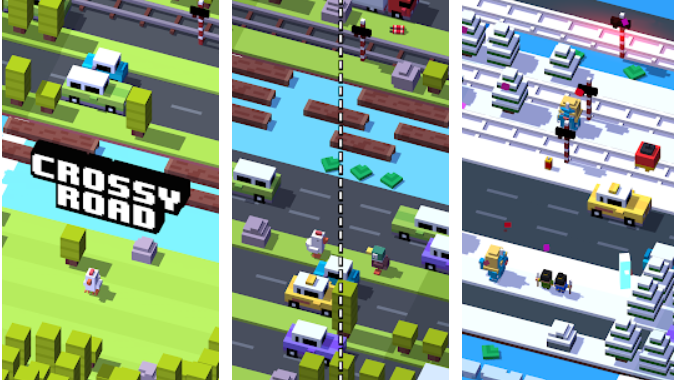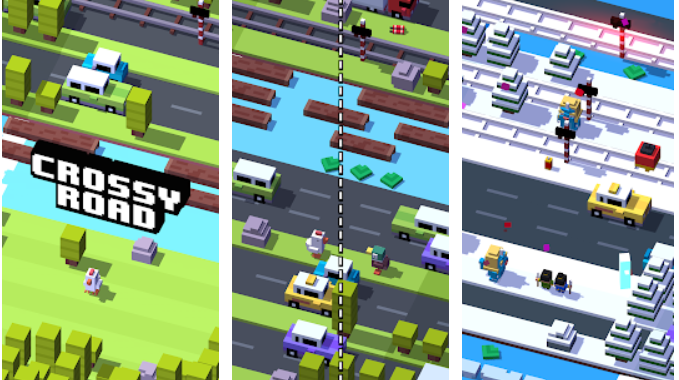 Why did the chicken cross the road? Have you ever tried to find an answer to this classical question? Several other questions will make you enjoy this game for sure. Enjoy this game by playing it on your mobile or, if you want, connect it to your Android TV. This game fuses the retro-style graphics with characters inspired by Pop Art. Maybe this is the reason behind over 2 million users choosing it.
Crossy Road is a simple and basic game that lets you earn and collect 150+ characters as you make your way to progress. The game is pretty fun, where you have to cross-trains, roads, and rivers dodging traffic in a wonderland. It's free to play, and you can also enjoy it offline to join a vast team of 100 million gamers worldwide. Available for android and iOS.
You May Also Like
The Room-Old Sins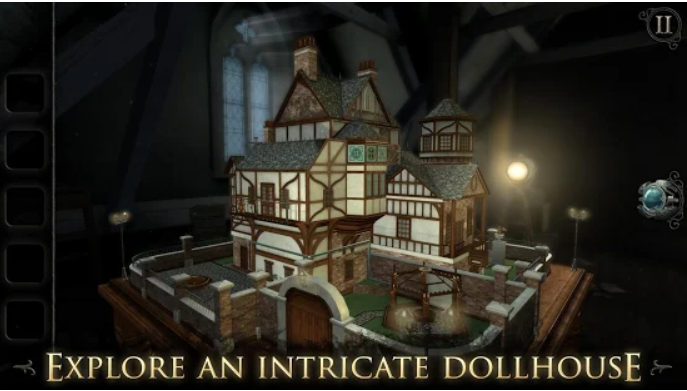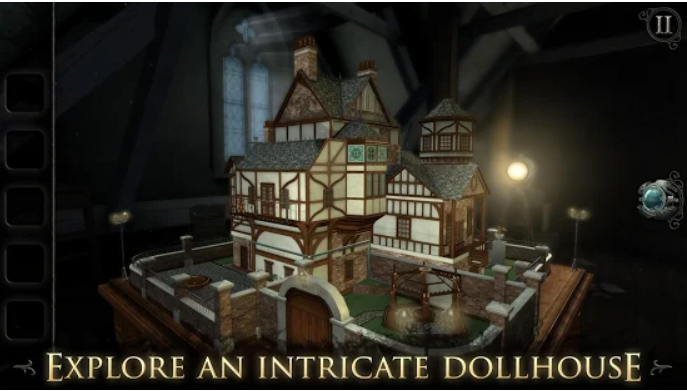 The Room is probably one of the oldest games when Android Jellybean and Lollipop OS were updating. This classic game quickly gained users' attention then, and till now, it's the same precious game for the die-hard fans. For the puzzle solvers, this game is both a mysterious and scary way to find out solutions.
Since 2012, the Room has been updated several times to match users' needs and find feasibility with the latest Android OS. In the recent edition of this game, the mystery starts with a family's disappearance, where clues lead you to a strange dollhouse. Be sure to pay attention to detail as you collect the clues and put the pieces together. Enjoy this game for free and offline mode in case you are still looking for one of the Best Free Games to Play Without Wifi or internet. 
What's your Take?
Heeding to the users' requirements and certain limitations, developers have started creating games that work without internet or wi-fi. These 10 Best Free Games to Play Without wi-fi are some that I found lately. How fine you tune-up with these games? Do let me know.