Screenshot snapchat without notification:- Taking screenshots secretly on SnapChat is tricky. SnapChat has doubtlessly become one of the sensational social media platforms for millions of users. Live snap stories, fun, and interactive games, you'll all get it here to add to your everyday musings.
Believe it or not, snapChat is also a highly secured social media network that comes next to none in terms of user privacy. You can imagine why. You can't snapshot a user's stuff without letting them know.
But, as usual, there are some tricks to accomplish everything. You might have to add a little more effort to find answers to How to screenshot on Snapchat without them knowing. And that's what it's all about today. Let's begin. Check Also – Best SnapChat Saver Apps
Keep in mind, by them refers to the users whose profile you are viewing, including the ones you don't want to know about these nifty tricks. Be reminded first, taking a snapshot secretly on SnapChat is something I won't recommend as it violates the user's privacy.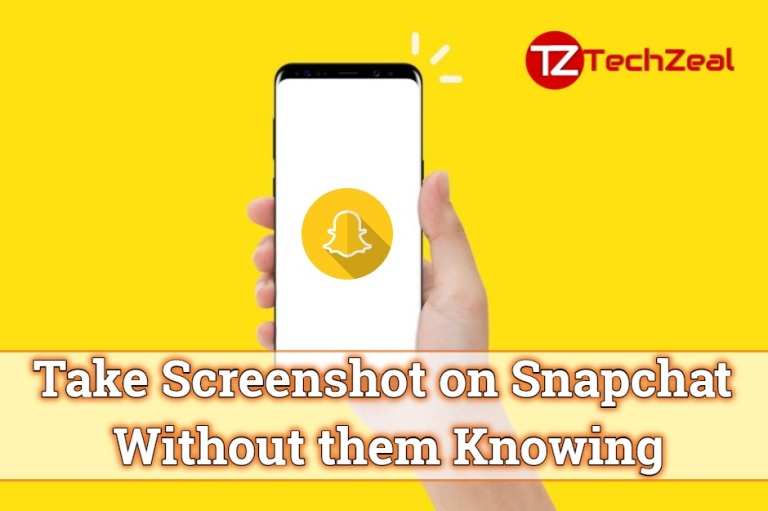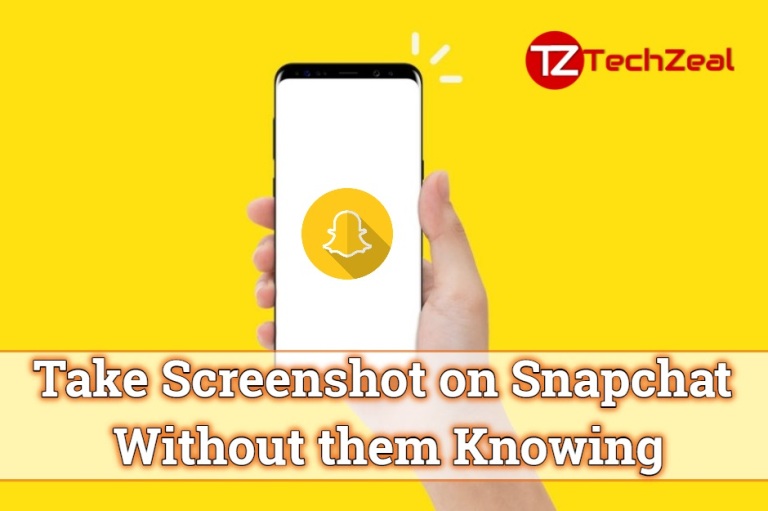 What's the Problem with Taking Snapshot of Snapchat?
You can save chats and messages on SnapChat before they get lost forever. However, you can't do so in the case of snap stories, images, or videos. The only problem is that the uploader knows about it whenever you snapshot their stuff.
Either they'll receive a notification, or you'll get it in your chat saying, "You took a Snapshot." There are two ways to go; either you can figure out a convincing explanation or try the following methods to screenshot on Snapchat without them knowing.
Ways to Screenshot on Snapchat without them knowing
If it's not easy, it's not impossible either. From mobile devices to PC, you can try these methods out to get you done with taking a screenshot of your favorite memories and moments on Snapchat.
Google Assistant on Android
Google Assistant is the Virtual support to get the job done where you literally have to do nothing. Here is what you need to do if you are using an Android device to take a screenshot.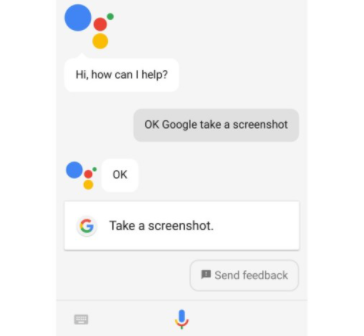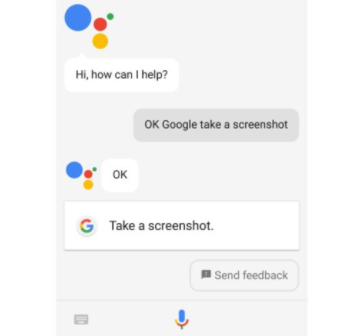 Launch Snapchat and open the snap you want to save.
Long press the home button to launch Google Assistant.
Say OK Google and ask the Assistant to Screenshot a Snap.
This screenshot taken won't be saved to your gallery. Instead, you'll have to share it to your email or other platforms to be able to download it, edit, and save it finally in the gallery.
Switching to the Airplane Mode
Airplane mode is the easiest way to take screenshot on Snapchat without them knowing that has been in use for a while now. Here is how to get it done.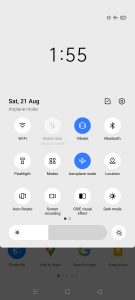 Launch Snapchat and let the snaps load entirely.
Don not opens the snaps.
Torn off Bluetooth, Cellular data, and WiFi.
Turn the airplane mode on.
Now go to the snap you wish saved and take a screenshot.
Now switch off the Airplane mode and after a gap of 30 seconds, turn your cellular data, Bluetooth, and WiFi.
Try Screen Recording Apps
Many smartphones come with a built-in screen recording function these days. You can use this tool if you have OnePlus, Google, or Xiaomi smartphone. In case you don't have one, you can head to the Play Store and check for a screen recorder app, (there are plenty of screen recorder apps to try and they have similar functions).
Add default screen recorder to Control Centre in iPhone
If you haven't added screen recorder to the Device's Control Centre, follow these steps.
Go to Settings>Control Centre>Customize Controls.
Now add the option to start recording your screen.      
In case you have an iOS that lacks a built-in screen recorder, you can opt for AZ screen recorder or DU recorder that is specifically built for iPhone users.
Use a Another Smartphone
How easy could it get if you have another smartphone to capture a snap story in a picture or video format? Launch SnapChat and open a snap story, face it against a smartphone's camera, and take a picture or shoot a video as you like.
Use Snap Saver Apps
Just like iOS, you can find lots of Android Apps to save snaps from SnapChat. SnapSaver is a good to go option if you want to head to the Play Store.
Here is what you need to do once you download and install it.
Launch it, and choose any option from Screenshot, Screen Recording, Burst Screenshot, or Integrated.
Open Snapchat and open the snap story you want captured.
Tap on Screensaver Camera icon displayed on your screen.
Doing so will take a screenshot without letting someone know.
How to Capture Screenshot on Snapchat without them knowing on Mac
To take screenshot on Snapchat without them knowing, you are going to have to use QuickTime Player. Here is more of an elaborated method to save snaps for MAC users.
Tether your iPhone to the PC via USB cable.
Open QuickTime Player and go to File>New Movie Recording.
Hover over the Record Button and click the pointer to select iPhone as your camera input.
You're almost half the way now as your iPhone screen appears on your MAC.
You can record as many snaps as you want.
To save a snap on your MAC in a video format, while to save a snap individually, you'll need to press Command+Shift+4.
Final Words
Let's be clear and honest you must have a commendable reason to screenshot a snap without letting others know. I won't recommend you do it otherwise for no reason. It's also good to keep things related to others' privacy as they should be. How to screenshot on Snapchat without them knowing may need a little legwork for sure. These methods I have pulled out are definitely worth it.
We Write on Latest Tech News, How to, Guide, Android, iPhone, Windows, MAC,  Reviews  and more.  Do you like TechZeal? We Count on You! Don't forget to follow us on Facebook, Twitter, Instagram …!