Best VPN Extensions for Chrome:- Chrome goes another step beyond letting you access the internet via VPN extensions. Gone are the days when you gave much attention to downloading VPN apps, installing the, and waiting as they launched to connect you securely to a Virtual Server.
Now you can put a VPN extension on Google chrome to harden your online privacy and ensure your safety. Today, it's all about the Best VPN Extensions for Chrome.
Accessible from the browser app, a VPN extension is a quick-to-launch tool to shield your identity and unblock streaming content from anywhere. As usual, it's a hard choice to make between a vast range of VPN services.
You can counts of free services that promise to keep your identity safe and fend off the malicious people. It's as essential to staying safe as it's to access blocked content online. You May Also Like – Best Google Chrome Extensions
Features needed from the best Chrome VPN?
You may need a VPN for any reason, streaming online content, checking emails, or just browsing privately, first step is to choose what purpose you intend to use a VPN for. Because of you need a VPN for long-time, you'll certainly have to consider a premium version since streaming data would consume your cellular or WiFi data.
Best VPN Extensions for Chrome
I have culled out some best of the best VPN Google Chrome that you can find useful for all the purposes. Considering long-term use, I recommend a paid tool for sure, as exploring is not quite enough when you have planned to watch your favourite show on Netflix. Let's dive in and find out the most potent Chrome VPN Extension you can use directly from the browser of your desktop.
Express VPN Extensions for Chrome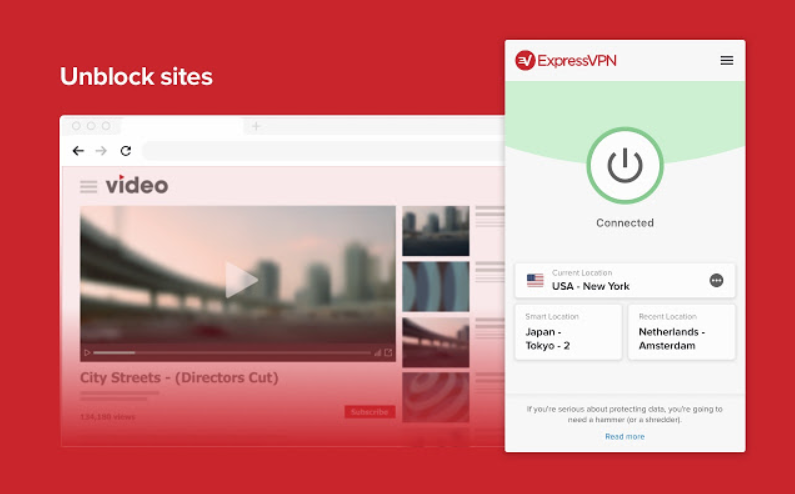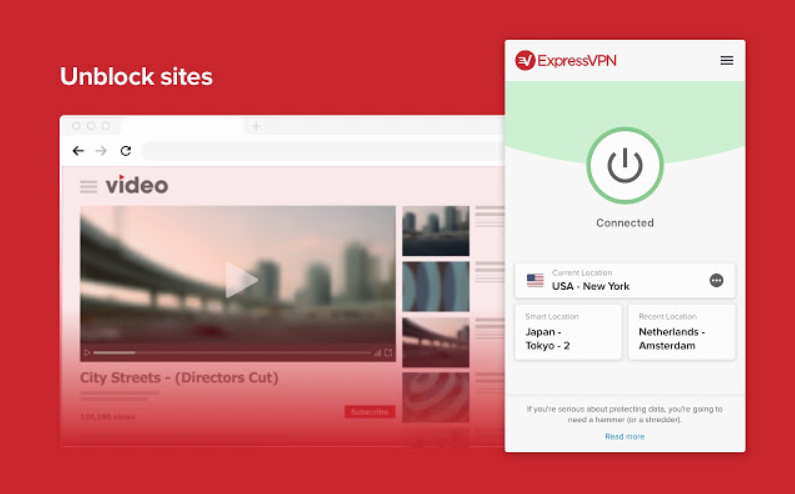 Available in both free and paid versions, this VPN service comes in multiple forms. You can download its Android app, desktop app, or even add its extension to your browser; the good part is it offers full services, not just a proxy service.
Get ExpressVPN activated in your browser to enjoy full protection while browsing, streaming, or downloading without having to launch the desktop app explicitly. Location spoofing, HTTPS, and faster connection are some of its prominent features that you'll find amazingly satisfying. ExpressVPN offers a 30-day money-back guarantee with US$6.67 /month (annual), US$9.99/month (half-yearly), and US$12.95/month (monthly) plans.
Touch VPN Extensions for Chrome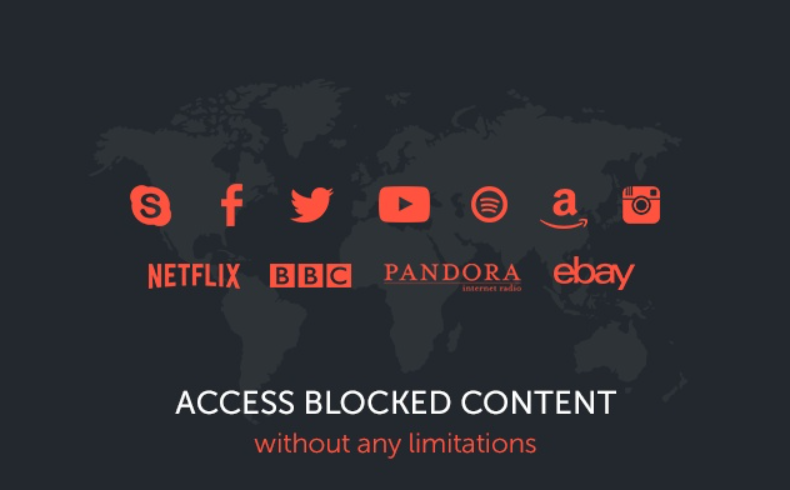 If you are looking for an alternative that comes for free, try Touch VPN like two million+ users. A considerable number of satisfied users would also give you a reason to try this tool. This VPN service comes with unlimited bandwidth, including several services that keep your browsing journey safe. You can easily get past the geo-location restrictions put forth at schools, government, or even workplace.
Bypass the walls of censorship and ensure safe browsing from anywhere you live. You can access content even from a public WiFi, and you don't need to worry about hackers or a break-in.
Windscribe VPN Extensions for Chrome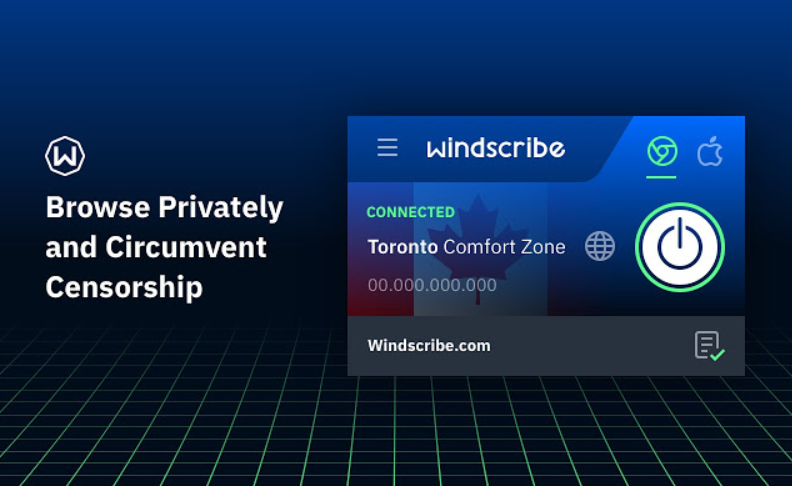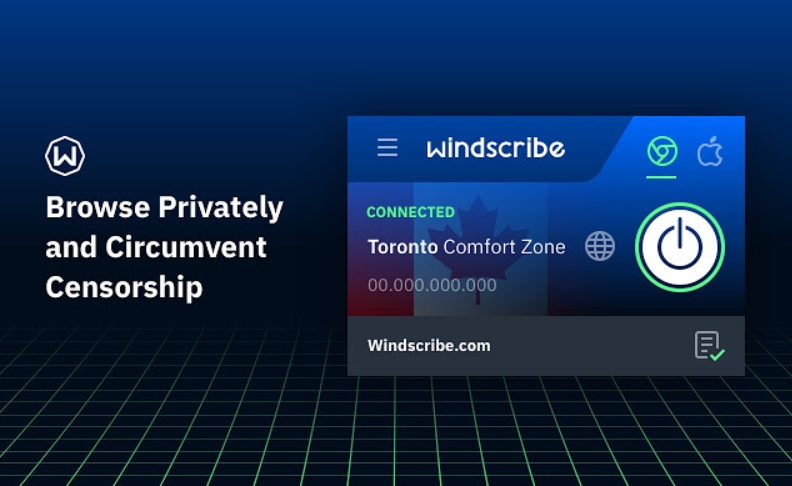 Here comes my personal favourite app that never out my list of best VPNs. Windscribe is no-fee VPN service that stays among the ten best VPN Extensions for Google Chrome. It's free to use if you have consumption of fewer than 10GB a month, and a one-stop security solution to access censored websites and torrenting.
Downloading its desktop client is complicated, but the best part is, you can also use its proxy service by adding its extension to Google Chrome. Windscribe suite offers a wide range of impressive features, including tightening your online security, ad-blocking service, location spoofing, and cookie controls. Its fully-fledged extension is also available at US$4.08/mo (annual) and US$9 for a month plan if you think you might need more than 10GB of free data.
Setup VPN Extensions for Chrome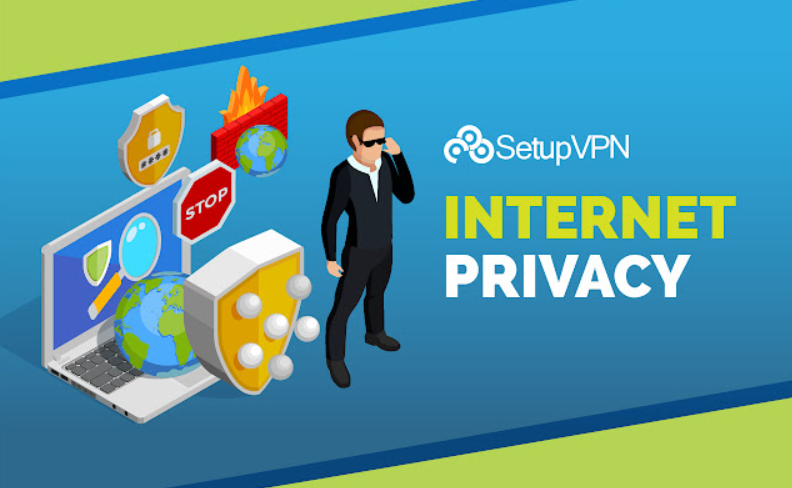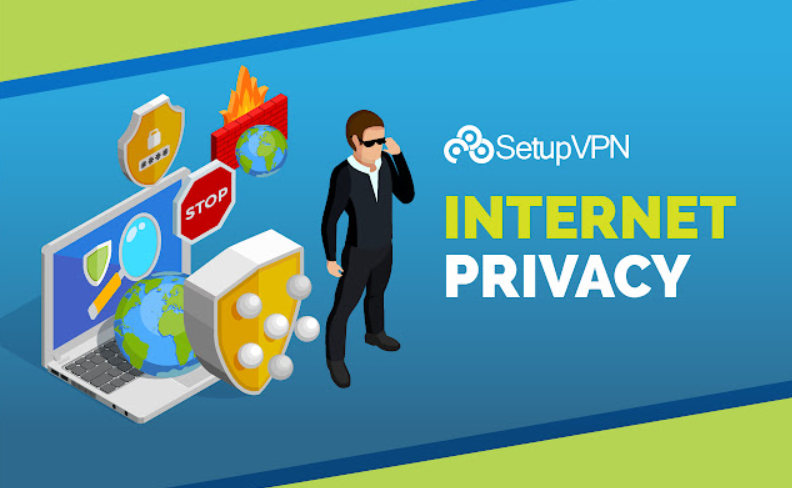 It feels incredible when you get to use something forever without paying anything for it. Setup VPN lets you add its extension to Google Chrome so you can enjoy endless streaming and browsing staying anonymous. With over 100 servers worldwide, Setup VPN bypasses geo-restrictions and lets you access the censored content.
This VPN service uses military-grade encryption guaranteeing your online safety from prying eyes and online attacks, which means you can go online on a public WiFi without a worry. Besides security, you also get unlimited bandwidth that too, without any hassles.
Private Internet Access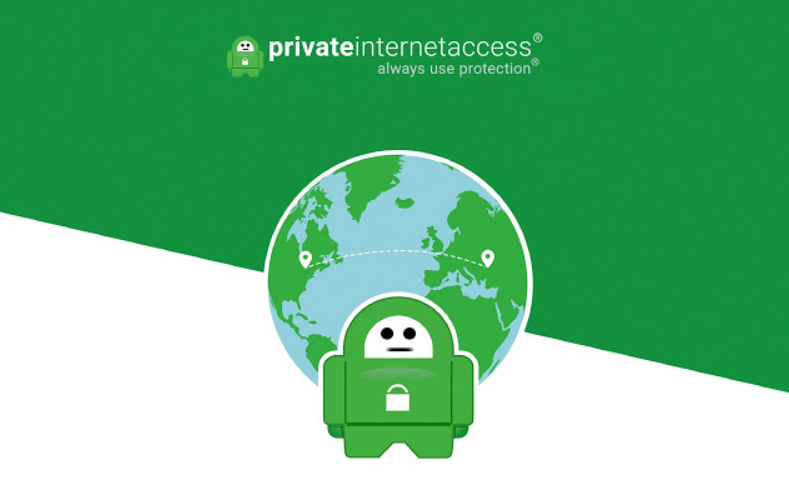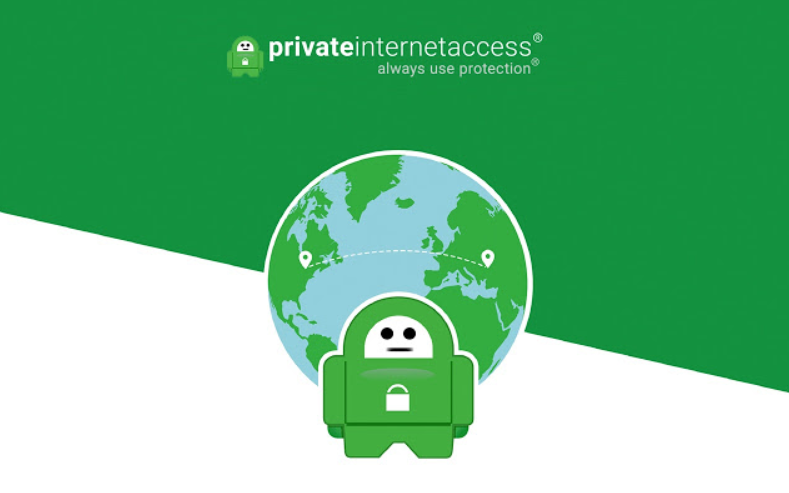 Private Internet Access is a low-cost VPN service that you can add to Chrome Extension for reliable and secure browsing. You'll get plenty of features loaded into this VPN extension at a small price including all the essential security boost ups, namely third-party cookies blocker, flash blocker, hyperlink auditing, and WebRTC leak protection.
Keeping your location hidden, this VPN extension also disables Camera and microphone, enhancing your download speed and balancing the bandwidth. You can get it at three different pay cycles such as $2.69/month (biannually), USD 3.33/mo for a year, and 9.95 USD for a month.
ZenMate VPN Extensions for Chrome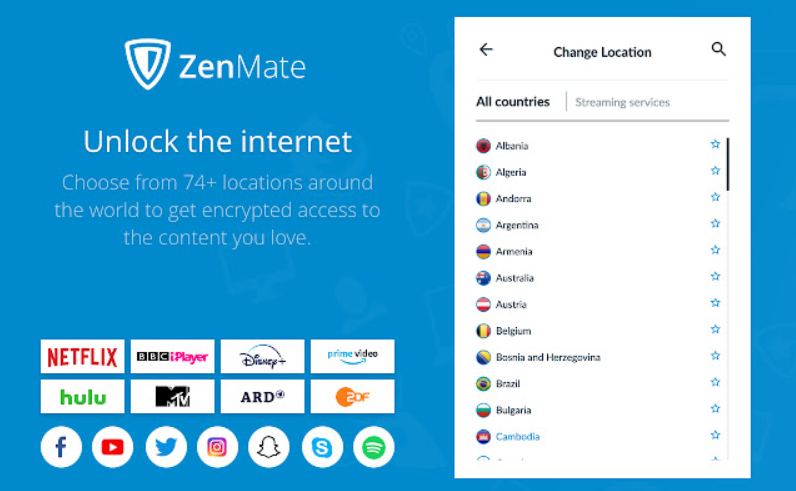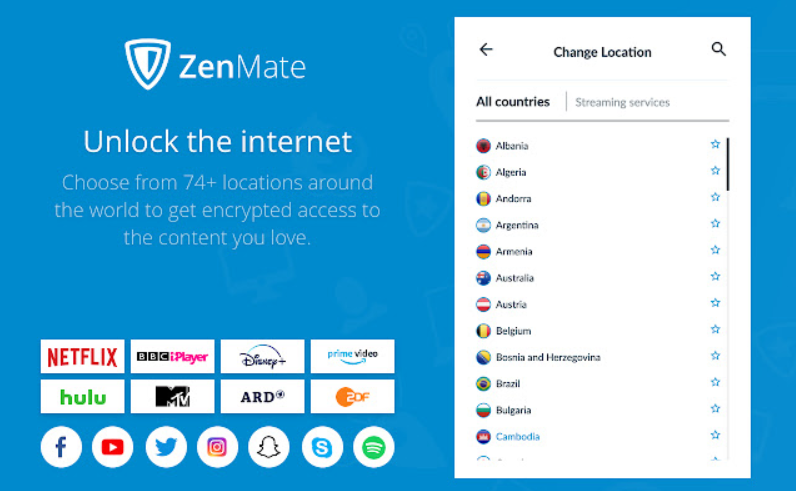 Let's head to a somewhat more simplistic VPN extension service that's a favourite for over 45 million users worldwide. This VPN app is available for free with an impressive set feature to offer. It's time to enjoy an unlimited plan for a lifetime if you opt to go for ZenMate.
If not Chrome, you can try it on Firefox for a change. With 30+ international server locations, ZenMate is your ultimate tool to switch to anonymous browsing whenever and from wherever.
CyberGhost VPN Extensions for Chrome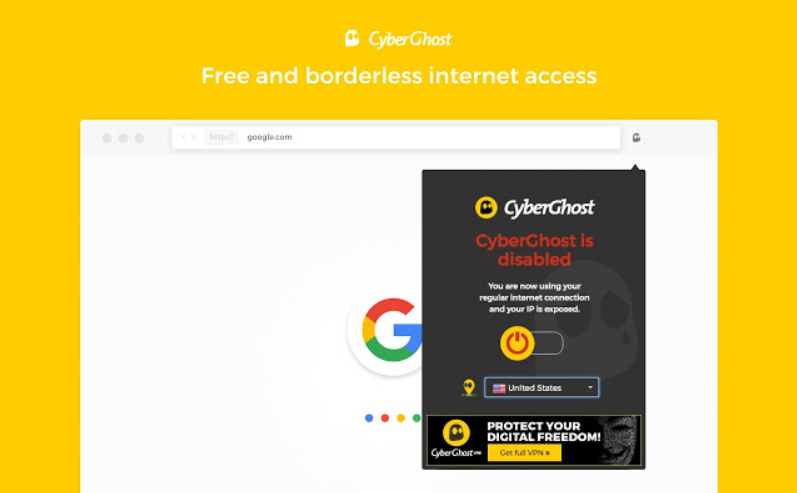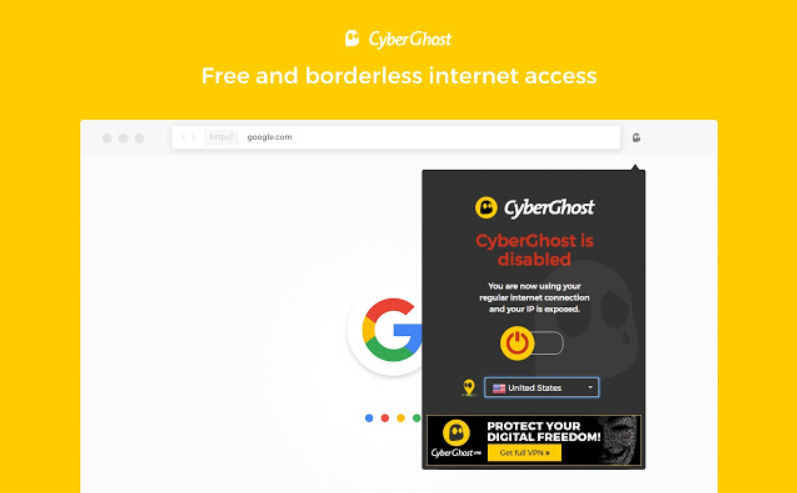 CyberGhost offers VPN Extension services that are almost close to perfection. Its impeccable features always make it rank among the top VPN apps and extensions.  Available in both free and paid versions, this VPN service as an extension works as good as its desktop version. However, to get a better experience, do try its paid version.
If you are into streaming Netflix, Hulu, and BBC iPlayer, CyberGhost is what you need to stream seamlessly as this VPN service lets you connect through lightning fast servers located in 90 different countries. If you choose to upgrade its premium service, well and good. Its plans are quite attractive too.
Dot VPN Extensions for Chrome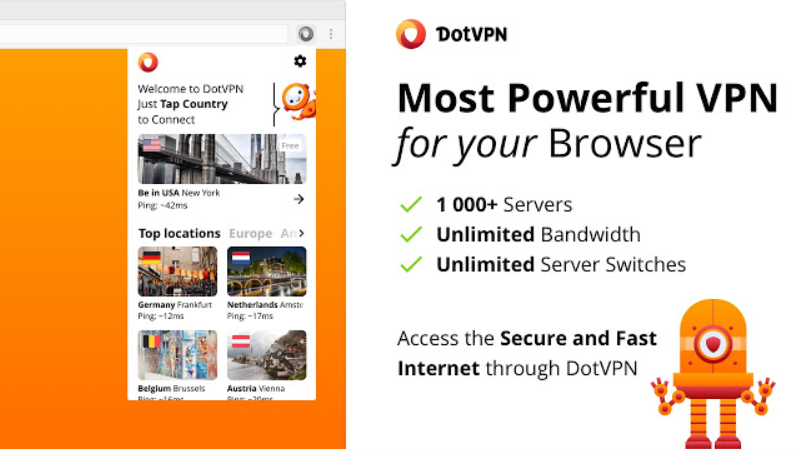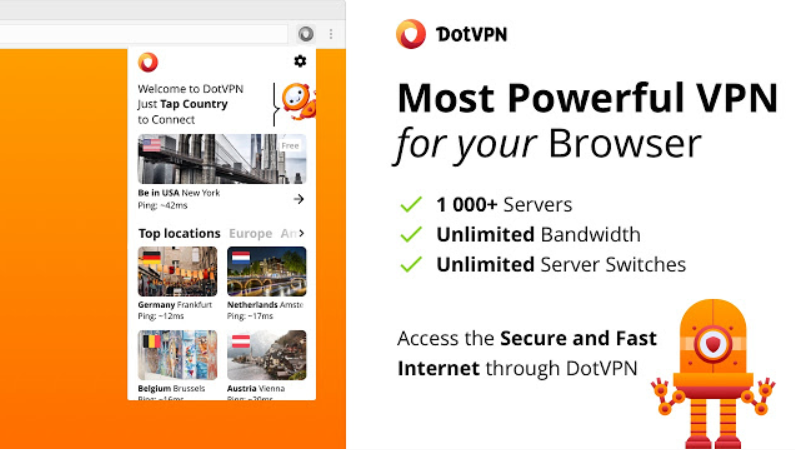 DotVPN is yet another alternative to the paid service as it offers unlimited bandwidth for free. This Google Chrome VPN extension offers top-notch speed with virtual servers located at 10 locations worldwide. You can access blocked sites, URLs, and even torrent sites to view the censored content from literally anywhere.
The best part about DotVPN is customer service as they tend to your issues faster than anyone. In case you hit into a technical issue, don't hesitate to write to them and get it resolved. DotVPN is also available in the premium plan; if you feel you tend to consume more data, you can opt for one. Otherwise, the free plan should be okay.
Hostspot Shield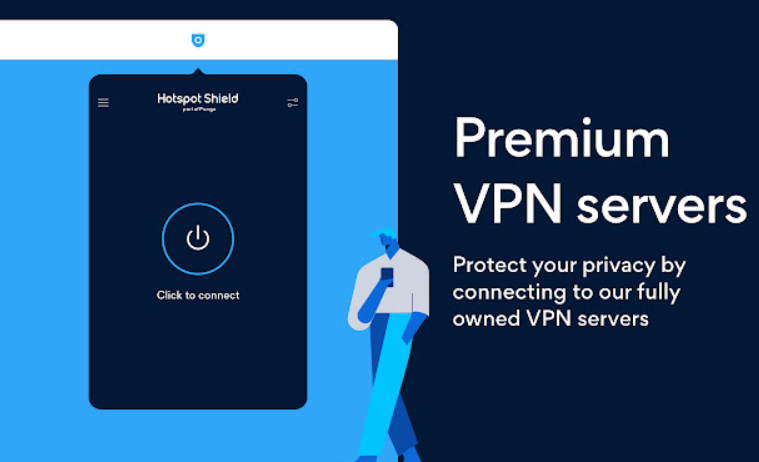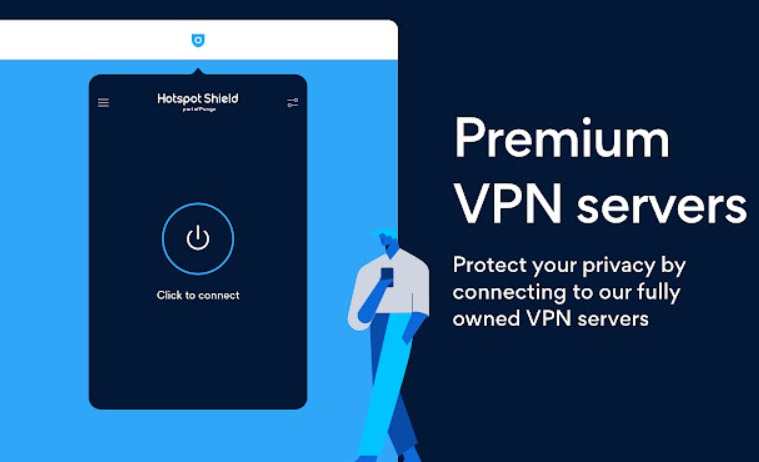 Hotspot Shield is your gateway to access fast internet for free of cost. If you don't demand using proxy services heavily, its free and basic version with access to four server locations should be enough. The free service comes with end-to-end encryption and improved bandwidth.
Hotspot Shield offers connectivity in a single click that lets you do it instantly. Its premium service is even better and more secure. You get access to 1800 updated servers spread across 80+ countries.
If you are on the lookout for a fast, simple, safe, and cost-effective service, do try this one. Subscription plans for Hotspot Shield are 2.99 USD/month (3-years), USD 7.99 a month (1-year), and $12.99 for a month.
Betternet Unlimited Free VPN Proxy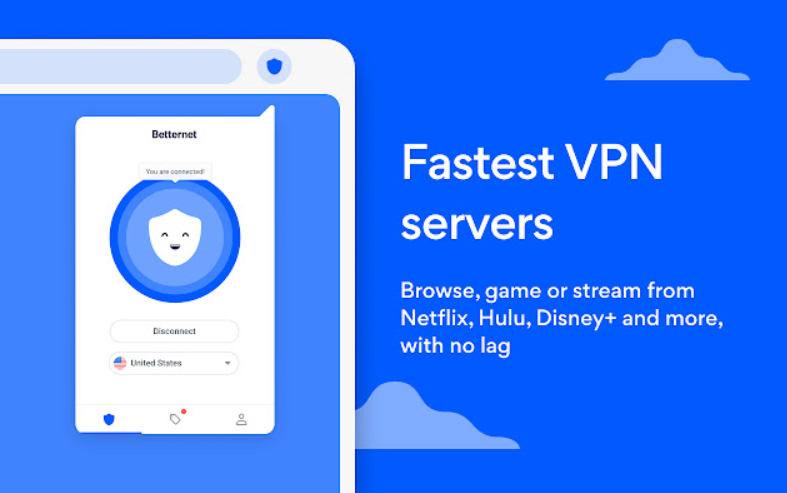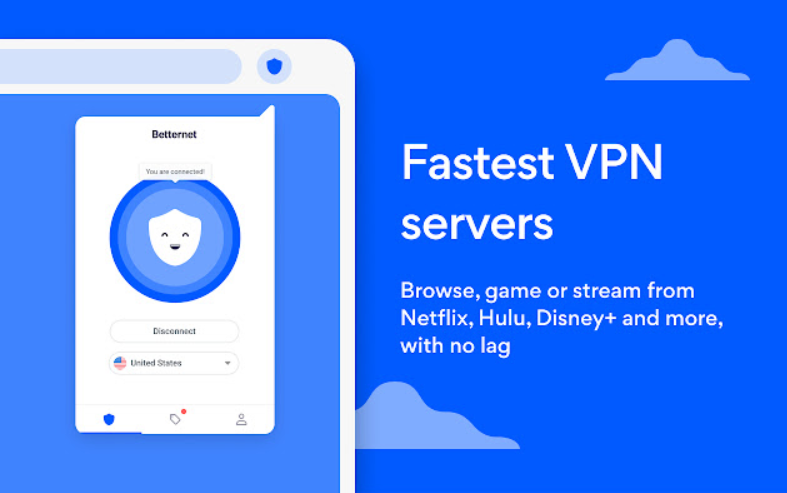 Yup, as the name says, Betternet gives you unlimited and free VPN service throughout the year. Don't worry about signing up or installing this VPN onto your PC explicitly; you can add its extension and get to use it right after.
Another reason to love Betternet is that it's an absolutely ad-free extension that won't show up any pop-ups on your browser window. It never keeps your activity log, and neither does it let your identity go public. You can enjoy this fantastic VPN service on Google Chrome for as long as you want.
Conclusion
My personal opinion on free Chrome extension is that they appear quite promising, but still, they lack features and speed las compared to their paid counterparts. It's obvious when a company is selling their services they must be good enough to be considered.
A trusted Google Chrome VPN extension is that one that is readily installed, blocks every unwanted thing from pop-ups to ads, and offers all the essential protection to users. How did you like these VPN extensions for Google Chrome? Drop your messages through the comments section.
We Write on Latest Tech News, How to, Guide, Android, iPhone, Windows, MAC,  Reviews  and more.  Do you like TechZeal? We Count on You! Don't forget to follow us on Facebook, Twitter, Instagram …!