Snapchat Emojis Meaning:- With frequent updates and tweaks, SnapChat seems to amaze users time and again. Snapchat Emojis are the most talked about things when it comes to creativity and on the other side, more confusing. Long-time users know how to use Snapchat emojis to express their feelings.
But, if you're new, the chances are, you will get stuck for while surmising what each emoji means. If you have finally started searching What do Snapchat Emojis Meaning and how to use them, here are the answers to satisfy your questions.
Everyone loves emojis as they hold a great significance in communication. They enlighten your mood, fun to use, and replace words easily. Those who know the meaning to a particular emoticon get your message right away.
Plus, they also save your time and effort. Everyone must have used emojis at some point of time. However, Snapchat emojis are different that not everybody would understand in the beginning.
What Do Snapchat Emojis Meaning?
Snapchat is messenger app commonly used among friends these days. Not to much surprise, more and more users are have registered their account on this app. Knowing how snapchat emojis work is what seems necessary at this point.
So what makes Snapchat emojis different? These little bright things don't just express your feelings, but actually contain hidden messages that only your snapchat friends can understand.
Snapchat emojis tracks a user's activity from the sender and receiver's ends, which can be set both manually and automatically. It basically depends on how often you use a particular emoji and how many snaps you send to each other. Let's find the story behind these funny emojis and how you can use them.
Snapchat Emojis Meaning
Baby Emoji
Whenever someone sends you a baby face emoji, it signifies that a new friendship has just started. It's a symbol often used between friends who've recently met on Snapchat.
Birthday Cake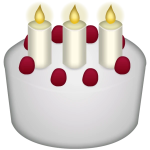 It's crystal clear why you use a birthday cake. If someone sent you a Birthday cake emoji today, it's time you thank them for the wishes. It appears after users add their birthdate to their snapchat profile.
Yellow Heart- BFF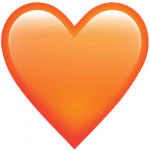 A different colored heart conveys a different meaning when it's about emojis. A bright yellow heart next to your friend's name means you are best friends on Snapchat. A best friend has the priority on your snapchat's contact list for sure.
Red Heart-Best Friends Emoji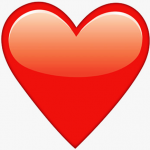 If the heart turns red, it indicates that your friendship has reached another level, and you two have been in touch with one another for over 2 weeks. It's apparent that you are the closest to this user who will show up top on the list whenever you type a new message.
Pink Hearts- Mutual Best Friends Emoji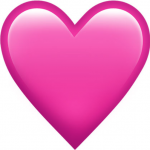 This emoji shows that you have been friends for over a couple of months. Sharing snaps and chatting is so often and regular between you two at this point.
Gold Star Emoji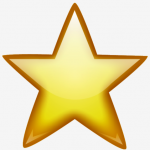 This shows up when someone replays their snaps in the past 24 hours.
Smirk Emoji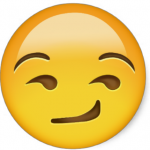 A smirk instead of a smile indicates that you're on your best friends' list whose friends are not known to you. It usually appears when someone sends you more snaps than you send them.
Grimace Emoji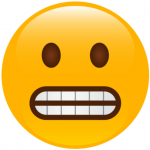 The awkward face smile appears when your best friend has someone else as their best friend and you feel a strong connection. You send most snaps to the same person than any of their friends.
Snapstreak- Fire Emojis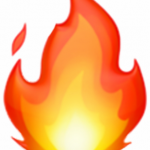 Try sharing snaps with the same person for several days, and you'll see a fire emoji next to their username. The fire emoji is also known as the snapstreak emoji. If you want to continue to snapstreak, you'll need to communicate through snaps rather than messages because messages won't count.
100 days of snapstreak emoji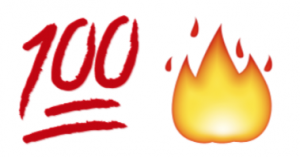 You are prompted by one say of the streak the more fire emojis you see next to your buddy's name. Once you reach 100 days' Snapstreak, the 100 emoji appears.
Hourglass Emoji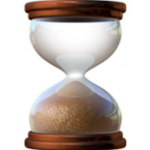 This emoji is like a reminder to you indicating that you need to send a snap to a person ASAP in order to continue to snapstreak.
Sparkles Emoji-The Group Chat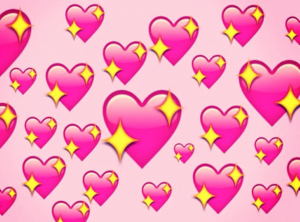 This emoji shows that you and the other user are members of the same group.
Let's find out a little about Snapchat Status Icons
Your snapchat emoji lexicon also has chat icons that appear below the name of every user. These icons indicate the sent and received the status of chat. These icons also help you determine who sent you a snap, to whom you have sent one, the type of snap, and whether it's been opened or not.
Purple Arrows: Indicate that you have successfully sent a video/audio snap to the recipient. When a user sees it, the arrows turn solid white in colour.
Red Arrows: Signify that a snap based on still image is successfully sent from your end while the solid white colour confirms that the image is viewed by the user.
Blue Arrows: Blue arrows mean that you have sent a snap containing text message successfully to your friend. When the arrows turn solid white, it confirms that user has viewed it.
Purple Squares: You have received a video/audio snap from another user. Once you view the snap, the squares turn white.
Red Squares: These are to confirm that you have received a still-image snap from another Snapchat user. It turns to solid white in colour once viewed.
Blue Squares: Whenever you receive a text-based snap, you will see blue squares which turn solid white in colour once you view it.
Interlaced Arrows: These arrows indicate that the receiver of your snap had opened it and taken a screenshot of it.
How To Use Emojis On Snapchat
All the Snapchat emojis stated above are assigned to your friends by default. Snapchat, on the other hand, also gives you options to set your own unique emojis to a particular person on your friends' list. But it's only possible if your friends who are already having friend emojis are assigned to them by snapchat.
You can customize your friend emojis, here are the steps how 
Got to Snapchat and open your profile.
Go to Settings.
Scroll down and find Customize Emojis (Android Users).
Scroll down and go to Additional Services > Manage > Friend Emojis.
Here is How to Customize Your Friend Emojis? 
You can also customize your friend emojis using the customization options. For example, you can turn a yellow heart into a pizza slice emoji.
Here is how you can do it (iPhone Users)
Open Snapchat and go to 'My Profile.'
Open Settings.
Scroll down and go to 'Additional Services.'
Select 'Manage.'
Tap on 'Friend Emojis.'
Customize your Friend Emoji.
Android Users can follow these quick and easy steps
Launch Snapchat and go to 'My Profile.'
Tap on Settings.
Tap on 'Customize Emojis'
Customize your Friend Emoji.
You May Also Like
Snapchat can be really confusing for users, especially to elders and kids. I still remember Jimmy Kimmel's video, asking pedestrians what every emoji meant. I was surprised by some of the answers people gave them. It's good to be familiar with each snapchat emoji as well. That's you should be aware of What do Snapchat Emojis Mean and how to use them while kids are around, and you don't have any speck of an idea.
Do you like TechZeal? We Count on You! Don't forget to follow us on Facebook, Twitter, Instagram!