Most Secure Phone 2022 – This list of 10 most secure phones in the world 2022 (Latest Updated) to protect you privacy will show you the top notch Smartphones that are worlds most secure phone OR most secure cell phone in the world. Encrypted Phones
There are different reasons for different people to buy a phone that not only safe keeps privacy but also are impenetrable from hackers. Well, technically, no phone guarantees 100 security as in most of the cases, human-errors is the root cause of security-related issues.
But you can rely on some phones which come with a hardened mechanism to protect your data. Let's look at the 10 Most Secure Phones in 2022 if you are planning on buying one this year. Read Also : Best SnapChat Saver Apps (Android / iPhone)
Smartphones are a great companion to 21st – century humans, and sadly, they are the ones that put most users in trouble. Your information is highly vulnerable to be hacked or broken into while your critical data is stored in your devices.
So, what is the first feature you'd want your phone to have? It is the security measures obviously. The nest move is to choose a smartphone that protects your data effectively and keeps you up to date with top-notch features and functionality. Read Also : Best Games Like PUBG
Most Secure Cell Phone in the World in 2022
Since the world is rapidly shifting gears from technological aspects, users are switching from 4G to 5G smartphones. Where the pandemic has rattled our movement, the digital world has started pacing much faster than ever before. Network speed, reliability, and higher processing speed need the hour to carry out business and other communication-based activities. Read Also : What Does 1GB Mobile Data Cost in Every Country
Given below are the best and most secure phones to buy in 2022, depending on current demands. Let's look at the specifics, technology, and unique characteristics of each that make these phones a class apart.
Apple iPhone 12 Pro Max | Most Secure Phone 2022
As you know Apple's is so popular because of its awesome features and secure system. Many people says, iPhone is most secure phone in world. iPhone 12 Pro max is coming with many outstanding features.
The phone comes with 6.7 inch display and powered by hexa-core Apple A14 Bionic Processor. The phone comes with 12 MP primary camera with an f/1.6 aperture, a 12 megapixel camera with f/2.4 aperture and a 12 MP camera with an f/2.2 aperture. Iphone 12 pro max also comes with 12 MP fromt facing camera with f/2.2 aperture.
iPhone 12 max pro is based on latest iOS 14 and packed 128GB internal storage. The phone comes with Dual- SIM (GSM+GSM) that accept Nano-SIM and eSIM cards. Is you are finding most secure phone in world 2022, then this is good deal for you.
Turing –HubblePhone | Most Secure cell Phone in the World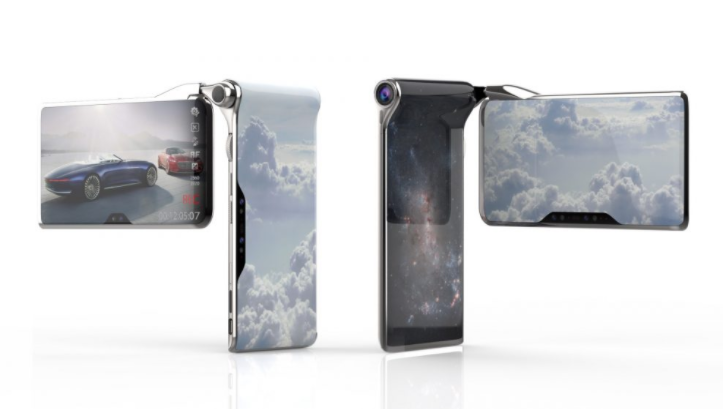 If privacy and safety are more of a concern for you than the price, here is the fastest, sleekest, and most elegant device you would love to have. Hubblephone is a creation of Turing who proudly guarantees that this device stands out the competition of world's Most Secure Phones in 2022. Hubblephone is a simple way to stay protected against malware, data theft, break-ins.
Turing has used end-to-end encryption using an imitation key for local encryption instead of using a remote server. Its fingerprint scanner adds a bother layer of security against unwanted people. The manufacturers have kept its design classical with features that are beyond this age. Click here to read the device's full specs.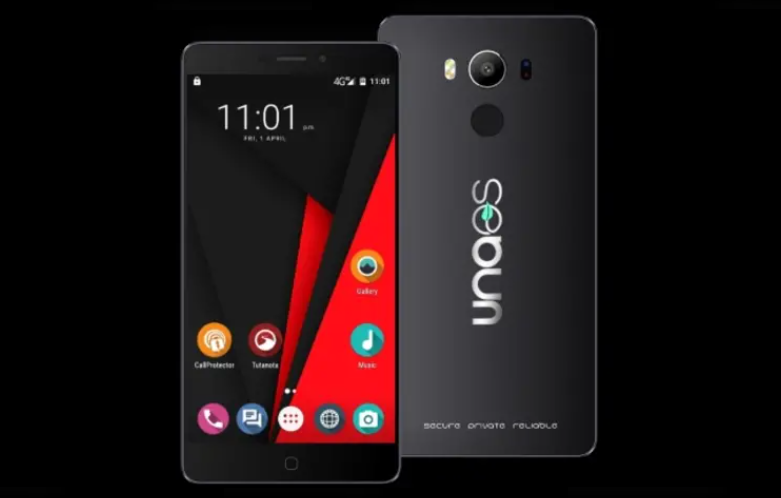 Our search for exclusive Most Secure Phones in brings us to UnaPhone Zenith, which outnumbers the rest in security features. It's featured as one of the best private and secure smartphone of 2022 using encryption in email, texts, and phone apps. UnaPhone runs on UnaOS, based on Android 6.0 with everything different in terms of apps and functions.
It comes pre-loaded with 40+ secure apps, a locked bootloader, and disabled ADB. Besides these extra layers of security, UnaPhone has the basic features such as 4GB RAM+32 GB internal storage and 3000mAh battery to back-up all your work. The thing to note here is that you won't be allowed to install external apps on this phone anyway. UnaPhone is a perfect device for James Bond, in other words.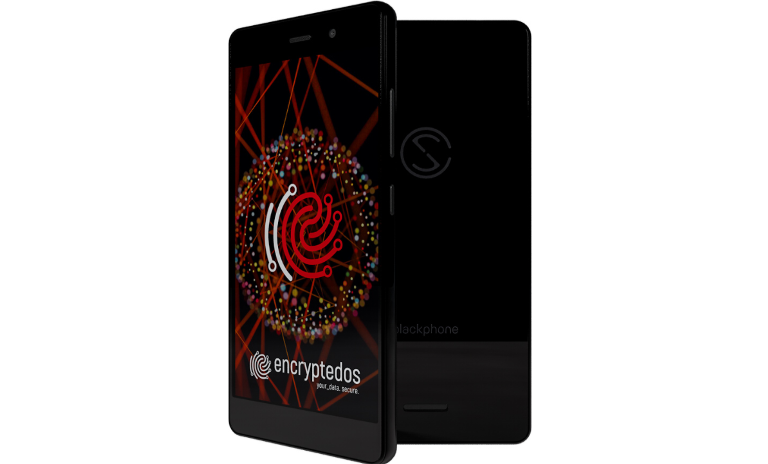 Running on silent OS 3.0, Blackphone 2 is a smartphone of this era built for privacy and security. It's manufactured by a Geneva-based Communications company named Silent Circle with its operating system. A set of preloaded apps on this phone doesn't leave any margin for error by restricting external apps. It's a 5.5-inch screen smartphone that fits well within your pocket if you are business and enterprises' use.
Its couple of features, namely Spaces and security centres, are worth mentioning. You can save segregate your personal and business-related data in spaces (up to 4 maximum). You can choose to use an app in Work or Personal spaces to show data in a particular section. In the case of bug or security issue, the Silent OS guarantees to resolve your problem within 72 hours.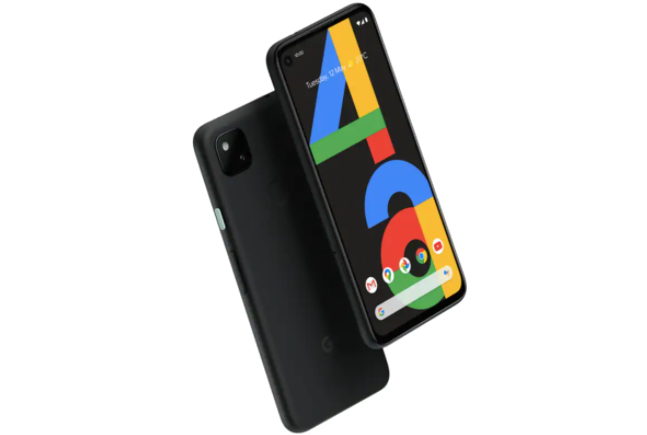 There is no one as good as Google when providing optimum security and privacy methods to users. If there arises any security concern, Google Pixel is the first one to get it patched. The manufacturer heeds to security while developing software for this Android phone. Backed by a mammoth 855 chipset and a high-quality camera, this device is also available in the XL variant for those who love big mobile screens.
Seeing the success of Pixel 4a, the company is set to release its successor, Pixel 5, in the coming days. Pixel 4A has a Qualcomm Snapdragon 730G processor with a 5.81-inch display, 12.2MP + 8MP rear and front camera, 6GB RAM, 128GB of internal storage, and 3,140 mAh battery. Pixel 5 is expected to out-feature the current release hopefully.
iPhone 11 Pro | Most Secure cell Phone in the World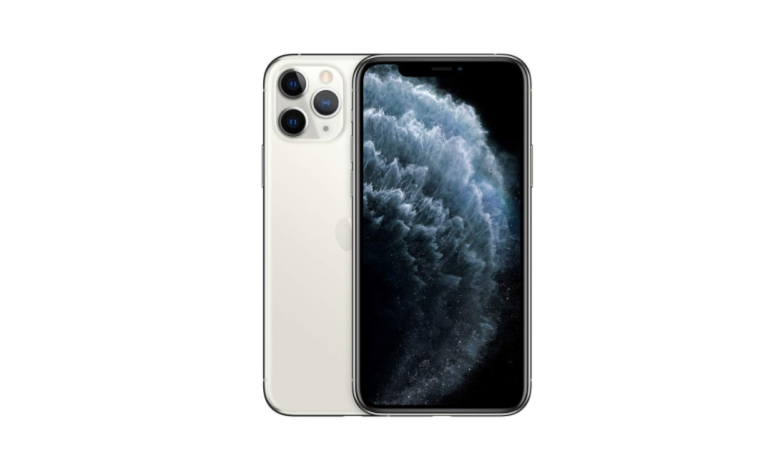 Apple never leaves their customers disappointed in any way. With an A13 Bionic chip to prevent hackers' attacks, iPhone 11 Pro pays attention to protecting the owner's identity and information. Apple fully controls the device's hardware and software, which further makes its security mechanism unbreakable. You can assure to be well-protected while using this phone.
Apple iPhone 11 Pro has emerged as a transformed version of its predecessors with an OLED screen, a powerful battery with a rating of four hours more than the former version, featuring a camera with a while new software to make it a very compelling option to consider. Face ID has always been one of the tremendous and most secure methods to safeguard your privacy. iPhone 11 Pro has just stepped beyond that in terms of features and performance. It gets continuous updates, and that also compels us to add this to our Most Secure Phone in the World list.
KATIM Phone-DarkMatter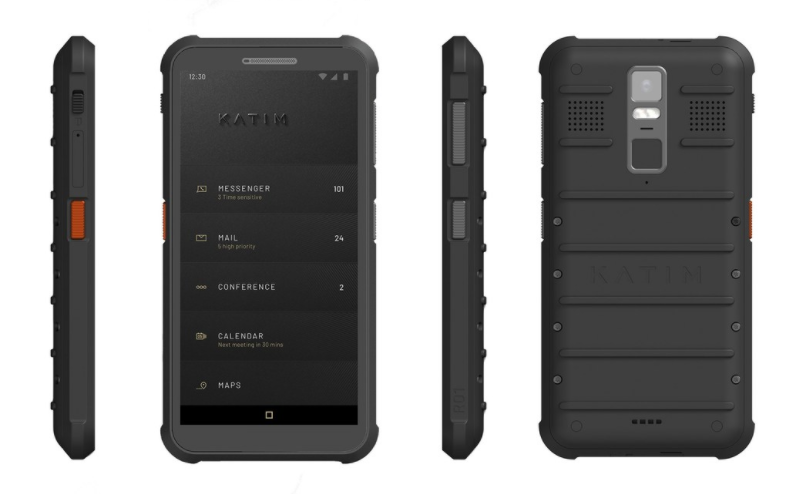 KATIM is considerably the first of the Most Secure Phones in 2022; that's also the most expensive. The UAE based cyber-security firm has designed and developed KATIM Phone that safeguards users' privacy while carrying out business communications. This phone runs on KATIM OS featuring a secure system, safe wall, and encryption. Its email application allows end-to-end encryption between KATIM users and external users via secure web access.
Besides paying more attention to the user's safety, this phone has a user-friendly interface and encrypted email communication system to prevent third-party intrusion. You can check its shield mode to double your data security. Qualcomm Snapdragon 821 processor combined with 4 GB RAM makes it faster while the shielding layer of Corning's Gorilla Glass 5 makes it resistant to external shocks.
Samsung Galaxy Note20 Ultra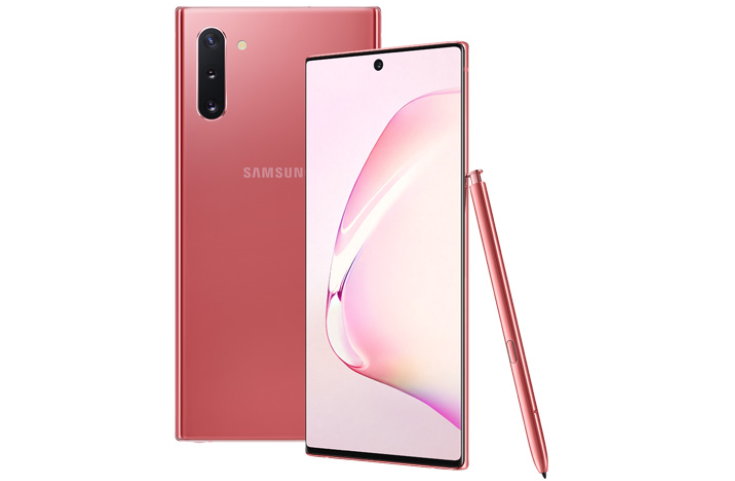 Extensive features and reasonable costs are what Samsung's weapons to attract a great deal of customers in the world of smartphones. Adding a security feature like Knox to the recent release Galaxy Note20 Ultra is another reason why this company is going to stay atop for a long while. Besides security methods like Pattern/ Passcode/ PIN to protect your private media content, Samsung Galaxy Note 20 Ultra comes with Knox to prevent hackers and Viruses from creeping into your device. It's one of these phones that get regular security updates.
You'll indeed find some improvements in Note 20 Ultra upon comparing with Note 9 in terms of Display Size, microSD card slot, and battery capacity. Apart from that, Note 20 ultra has a gigantic 12GB RAM, and 128 internal storage backed up by Qualcomm Snapdragon 865 processor.
LG V60 ThinQ 5G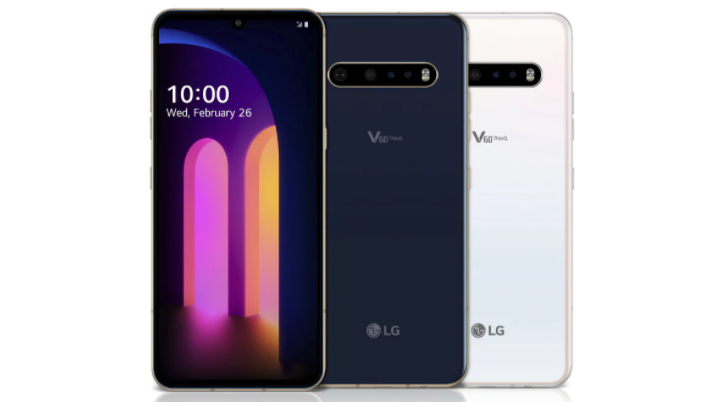 LG V60 ThinQ 5G is one of the Most Secure Phone in 2022 for you in the devices with top-notch performance and security. If you are not residing in the US, you might have to wait for a while to avail it. As of now, this mobile phone is available on Verizon, AT&T, and T-Mobile only. This device comes with Face recognition, fingerprint scanner, power-key enabled lockdown system, and smart locking mechanism.
Besides tight security features, LG V60 ThinQ 5G comes with a triple rear camera system, 8K video recording, four microphones, ASMR and Voice Bokeh audio technology, supported with advanced camera software. A massive 5,000 mAh battery backs it up well allowing you to capture a stunning 1080p display quality video for up to hours. This smartphone not only provides internal security but also defends itself against shock and physical damages. 8 GB Ram and 128 GB internal memory is enough to back up all your essential data, whether official or personal.
OnePlus 8/8 Pro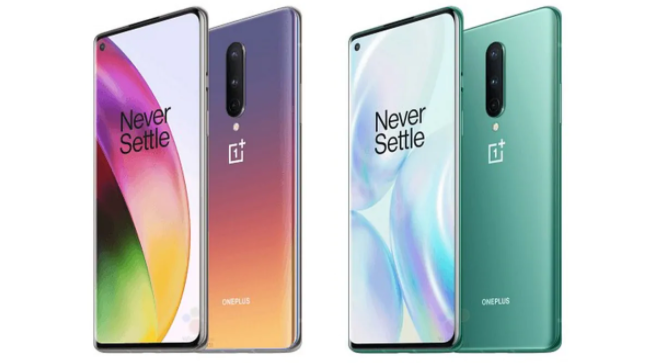 For those who want to try a smartphone with different OS, One Plus 8 is just the right choice to invest in. OnePlus has lately released a security patch in August this 2020 stabilizing the system bringing some other bug fixes to work. In terms of performance, OnePlus 5G has gone beyond the ordinary outcompeting other competitors.
If you are opting to switch from an ordinary to business-specific phone, OnePlus 8, 8 Pro are up for grabs. OnePlus is the only mobile that keeps the user's security foremost with frequent security patches and tweaks to boost performance.  IP68 certification hardens it against dust and water resistance, while the pocket mode feature provides safety against mistouches. You can get it in 8+128GB and 12+256GB RAM+Internal memory variants.
Nokia 5.3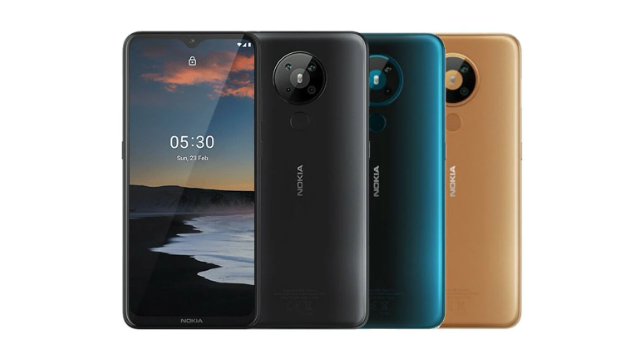 There is a subtle reason to start the list of Most Secure Phones in 2022 with a budget phone such as Nokia 5.3. The pandemic has rattled every economy, and given the unprecedented circumstances, Nokia 5.3 comes with commendable features and security updates. Associated with Google's Android One Program, Nokia 5.3 guarantees 2-years of android updates and quarterly patches of security.
Compared to other flagship devices, Nokia 5.3 is a good take in terms of the least cost and best benefits. Its features are also worth going through, namely, minimal bezels, expandable storage, HD+ display, Android 10 OS, and a fingerprint sensor.
Final Thoughts
You can choose any phone out of these 10 Most Secure Phones in 2022 OR Most Secure Phone in the World 2022 that fits your budget and suffices your security purpose. What matters first is what severe level of work you have. If you have more stress on privacy and safety for business use, the Katim, UnaPhone, and Blackphone 2 are a suitable pick for you. However, if your focus is more on camera, memory, and screen-size, there are other options available.
Do you like TechZeal? We Count on You! Don't forget to follow us on Facebook, Twitter, Instagram …!