Games like ROBLOX – Customizability is one of the significant prospects of a game be a long runner in the gaming world. When it comes to ROBLOX, users have tons of options to customize the appearance and functions by just re-programming. You can add your own code of the game to modify it as you like and play this game.
That's the freedom of playing the top game like Roblox. If you are browsing to find few amazing Games like ROBLOX, you have come to the right destination. There sure are other games where you can be creative and utilize your imagination to the top-level and flex your skills. Let's have a look further to find out the right ones. Games Like GTA for Android
What makes ROBLOX Unique Game?
Roblox is a game as well as a platform where you can create your own version of the game that other users can play, and so it continues. This place is where you'd find user-created games in different genres programmed in the language Lua. Check Also – Best Offline Games to Play Without WiFi
It's a free-to-play game with around 165 million monthly active users, out of which half of the users are kids below 16 years. Roblox being a kid-friendly game, has gathered positive attention from the worldwide critics. The best part about Roblox is that it's a great learning tool for kids who are into Object-Oriented programing concepts. Check Also – Best Unblocked Game Website
Best Games like ROBLOX
The list of Best Roblox like games but safer I have compiled here is based on user reviews, number of highest downloads, and lastly, availability. I have covered free games that you can enjoy on Windows, iOS, Android, and even in your Browser. Depending on your device type, you can choose any game you find to your liking. Here we go.
Terasology | Games like Roblox but Safer

This open-source game is available for Windows OS only and has a Sandbox-like environment. Since Terasology is based on the Sandbox Genre, you'd find its graphics identical with several other features included. You can explore the possibilities of this gaming platform by visiting its official website.
As an advancing project, this game is inspired by Minecraft as a stable platform for different types of gameplay settings in a voxel world. You can create your own world for your characters and play.
This game is the result of a collective effort from worldwide developers, designers, game testers, graphic artists, and musicians. When it's free to play, I would add, it's a must-try gaming platform.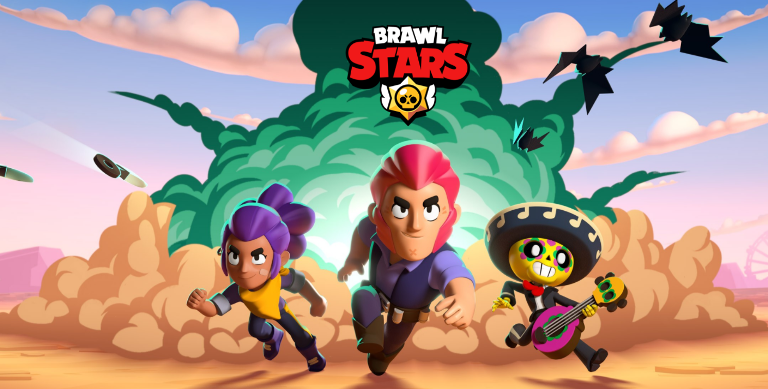 Blending the Battle Royale and Artificial Intelligence smartly, this game is dedicated to mobile users. Supercell created this 3v3 multiplayer game, keeping future updates in mind so users can stay in touch for the next years. The gameplay is kept shorter for about 3 minutes where you can play solo or team up if you want.
Considering it's the cool Alternative Game to Roblox, you can earn more points and hunt for enemies treasure, participate in a challenge to grab the top spot by collecting most stars.
You can pick any gameplay mode out of Gem Grab, Showdown, Bounty, Heist, etc. Specially built for small screens, you can download and start playing Brawl Stars from Google Play Store or App Store for free.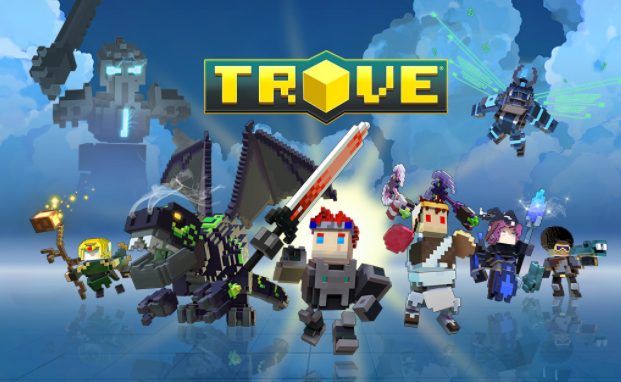 Trove is a voxel-based sandbox game officially developed by Trion Worlds. This game is available for Windows, Mac, Xbox One, and PlayStation 4. Microsoft and Mac OS released earlier this game in 2015. Trove blends sandbox with the MMO arena providing the players with an adventurous vast universe.
This game gives you a chance to enter into different worlds through the HUB area where you can have fun with various dungeons, loot, and build your own 'cornerstone.' There are other classes you can choose for your characters and choose your gaming mode and gameplay adventures. Do try different outfits for your characters.
KoGaMa | Games like ROBLOX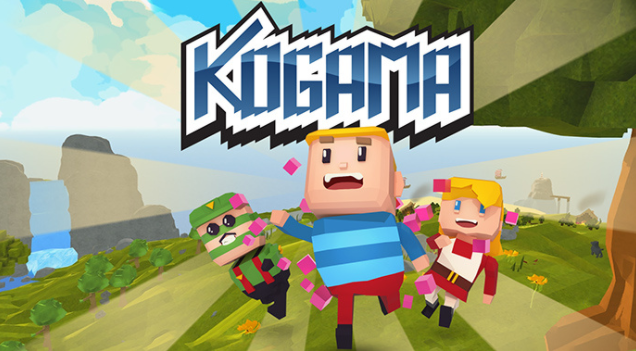 If your search is for the Best Alternative to Roblox that is even more addictive, do try KoGaMa. It's a whole universe where you can create, play, and share games with your buddies.
From a plethora of gameplay, it's up to you what mode you want to play- PVP action, shooting, arcade games, racing, or even adventures. This game offers both a single and multiplayer gaming modes where you can connect with your friends anytime from anywhere.
The best part I liked about this game is you can customize it according to your preferences, and that gives you a feel like Roblox. You can play it on Mac or Windows by using any browser application.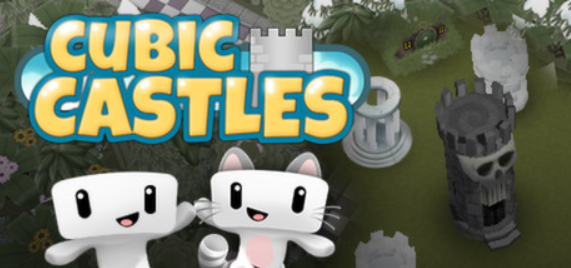 Build, craft, and customize your world of adventures with Cubic Castles whether you have an android or PC. It's a free open-world game (also cross-platform) to put your crazy mine-crafting skills just like other sandbox games. Be the owner of will designing open world buildings, house buildings, or even mini castles.
The gameplay is based on a player who creates realms and collects resources to designs crafts and other pieces of stuff to build structures of different kinds. You can also play in the multiplayer environment.
So, it's obvious that you'd be meeting people all around the world playing this free MMO. Its 3D graphics are a class apart with many customizability features to apply on your favourite character.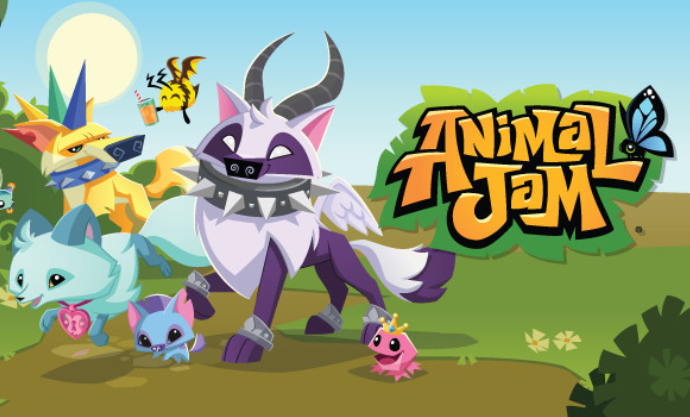 Supporting iOS, PC, Android, and Mac all round Animal Jam is a super unique game like Roblox that you can play in single-player as well as multiplayer mode. This game revolves around the animal haven called Jamaa, where you get a chance to be your dream animal. Mine is a koala by the way ;).
Not only is Animal Jam, the best alternative to Roblox but also, one of the safest games kids can play with their friends and chat online. There are modes where you'll get to test your decorative skills, play fun animal games, pet beautiful creatures, and watch videos about the natural world. The animal facts and e-books are what interest me the most about animal Jam.
Mythruna | Games like ROBLOX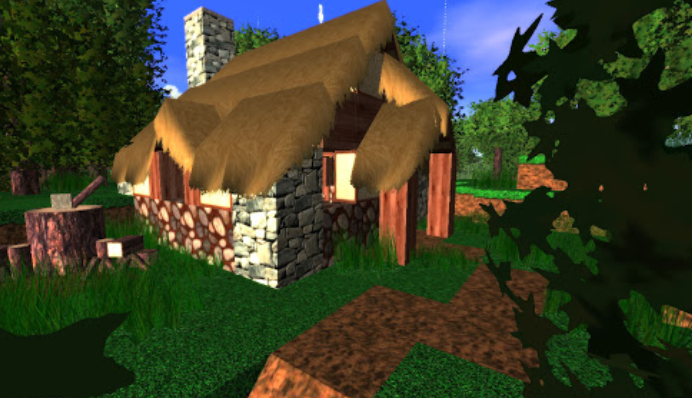 Mythruna (myth + rune + a) is a game that combines serious role playing and a ceaseless, living, and entirely modifiable randomly generated sandbox world. This game lets you try your crafting and building skills touch perfection.
The voxel-based Mythruna lets you create attractive worlds in different shapes and designs that you'd find identical to Roblox. That's why putting Mythruna on the list of Best ROBLOX alternatives would be worthwhile. The game is still in the developmental phase, so expect more fun and features from its next update. As of now, you can play it for free on Windows PC, Mac, and Linux only.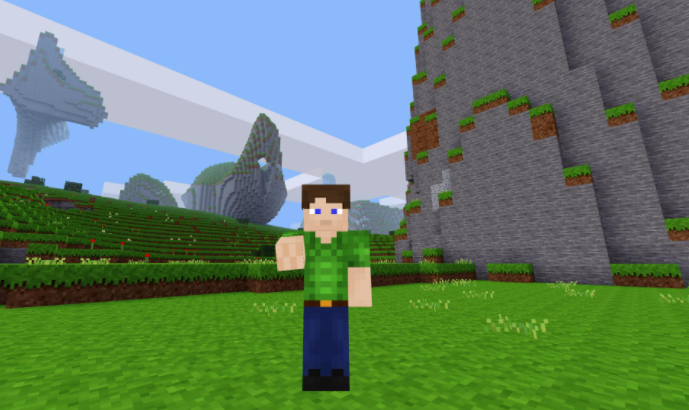 Minetest ranks 8th on the list of Best Games like Roblox, offering a vastly sophisticated range of Sandbox games to play. This voxel-based gaming engine lets you choose many games with lots of custom features for players. Customize mod to your liking, reprogram your game and start playing in a single or multiplayer environment.
With support for Windows, macOS, GNU/Linux, FreeBSD, OpenBSD, DragonFly BSD, and Android, Minetest allows you to build massive structures with up to 31000 blocks. You can choose from over 800 existing open-source mods you can use to revamp your gaming experience. Also, you can use the pre-existing map generators to make the adventure more enjoyable.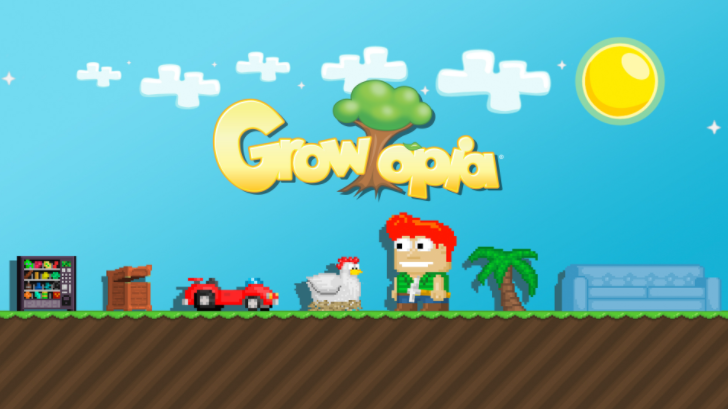 Growtopia's community has grown faster than any other game on the list here. Supported on almost every platform except Linux, it's a free-to-play sandbox MMO game with almost never-ending possibilities for world creation, customization, and having fun with your friends. Enjoy tens of thousands of items, challenges, and events if you are playing online in a multiplayer environment.
Growtopia is backed up by a fully secure chat and messaging feature besides handing you the ability to create mind-bending worlds together with friends and filling them with anything you want. The game's storyline hovers around collecting seeds, growing trees, harvesting, and combining seeds to make new ones. There are some bad guys to chase and hunt as you continue with building your world.
Creativerse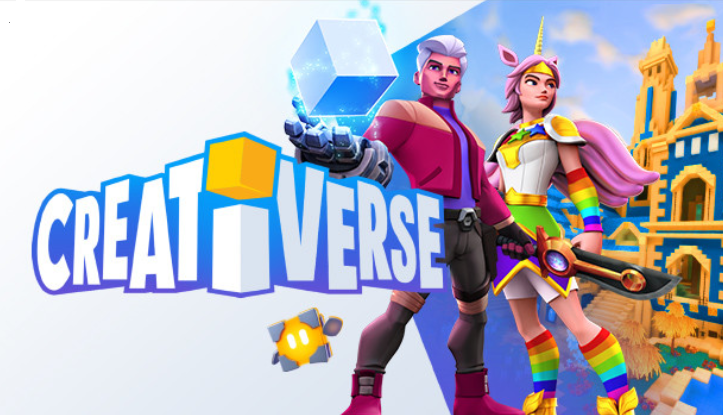 The last one on the list of perfect games is Creativerse, with cool and stunning graphics and support for Mac and Windows PC. It's a free-to-play Sandbox adventure/building game based on survival strategy with so many detailed features.
Survival is the key by hook or by crook as you discover exotic biomes, come across strange yet dangerous creatures. The hidden caverns are also full of hazardous substratum while finding raw materials and rare treasures are the main ingredients to take the lead. Try your skills at mining, hunting, crafting, cooking, farming, and gain the power to transform the land. This is where you'll find thousands of gamers like you.
Final Comments
I can't say more except, "Go, play." I hope you'd find at least 2 or 3 games out of these best Games like ROBLOX to find your creative rhythm and fill your time with creative adventures. How do you like these best ROBLOX alternatives? Don't forget to drop in your comments.
We Write on Latest Tech News, How to, Guide, Android, iPhone, Windows, MAC,  Reviews  and more.  Do you like TechZeal? We Count on You! Don't forget to follow us on Facebook, Twitter, Instagram …!