Android YouTube Video Downloader Apps – If you are here, then you don't need to be introduced to YouTube. YouTube has become a common place for everyone to watch educational, entertainment, and other sort of stuff online. Now people head straight to YouTube channels when they need some information.
But oftentimes, you might need to re-watch particular videos for many reasons. That's where you feel the need to have a video downloader app since YouTube doesn't allow to fetch videos due to copyright restrictions. So, let's find out which Best YouTube Video Downloader Apps for Android are the best ones for you.
Why you Need a YouTube Downloader App for Android?    
If you know the pain of buffering videos on YouTube, you are absolutely aware of the point. A bad connection may cause you all sorts of trouble, and frustration comes atop of all. Also, it's always better to have a video saved on your phone rather than launching YouTube again and again.
The good thing about having Best Free YouTube Video Downloader Apps for Android is that they work on other video hosting platforms. Think of Facebook, Tumblr, Instagram, Vimeo, and Dailymotion, and you'll get my point.
Benefits of YouTube Video Downloader apps
You don't have to work on file compression as some downloaders come with a built-in player and enhancers to tweak the quality of audio/video.
If you want to trim a clip, you can use the toolset available in the downloader.
Many video downloader apps for android also come with an mp3 converter.
Some apps also let you save the downloaded media files onto the cloud.
Best Android YouTube Video Downloader Apps
The next time you think of having a video downloader app, just bookmark this page and try some of this Best YouTube Video Downloader Apps for Android I have put on the list down below. Let's start without further ado.
Snaptube | YouTube Video Downloader app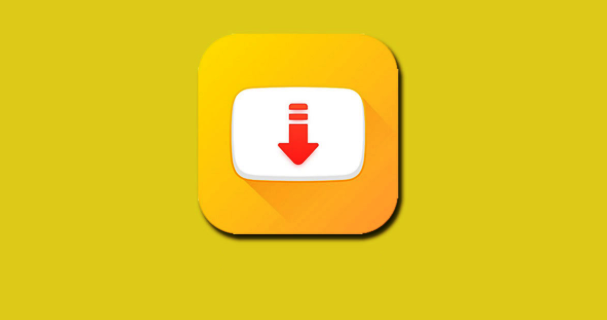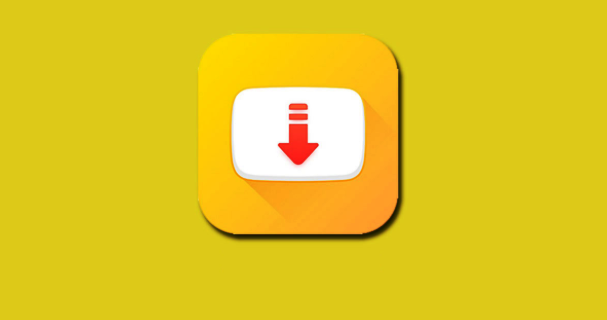 The Good old snaptube is here to fetch YouTube links and let you download whatever you want. This free app to download YouTube videos can be found on its official website. Its user-friendly interface will definitely draw your attention while the simplest functions further complement it.
You can enhance the download speed by choosing the video format and limiting the number of downloads on the list. Its ability to download cool videos from Facebook, Twitter, etc. is the reason why you should have it on your phone. You can download and save all the videos on your device storage. All the things you need from an ideal video downloader app are here for free.
YouTube Go | YouTube Video Downloader app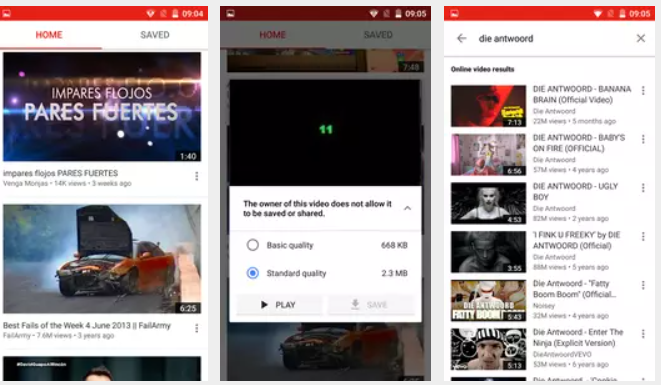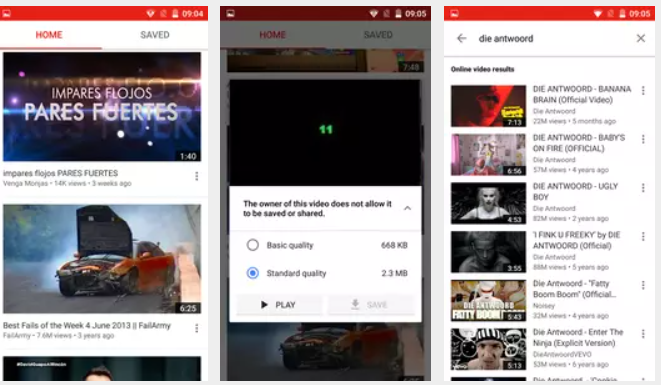 This tool is akin to Snaptube, which recently got blacklisted from the Google Play Store. Worry not; you can get this lightweight YouTube Video downloader app from other platforms quickly. This app is available on many different platforms and is capable of downloading HD quality videos.
YouTube Go Video downloader doesn't negotiate with video quality and lets you preview a video even before you stream one. This app can save your cellular data as it works effectively on an unstable internet connection. According to me, the only downside is the lack of ability to download Vimeo, Twitter, and Facebook videos.
Videoder | YouTube Video Downloader app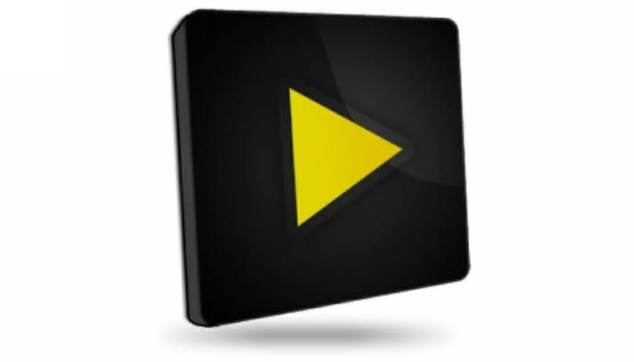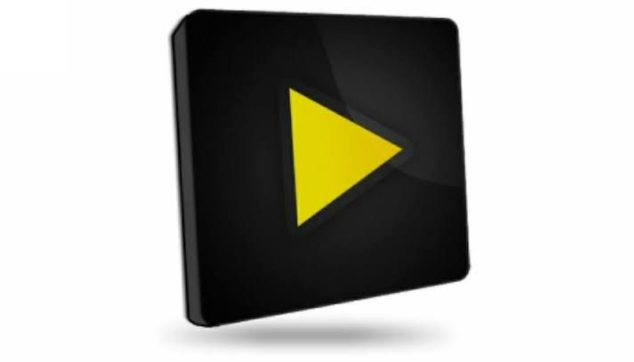 It's a powerful app that is made in India designed to download YouTube Videos for Android devices. Videoder overcomes the drawbacks of YouTube Go by allowing you to download from many different video-streaming platforms such as Dailymotion or Vimeo, and social media networks.
You can grab a video link and get it straight to the download list in any format you want. It's having quite a fantastic UI that betters your download speed with a little or no load on your network speed. Videoder also has a built-in video player that staves off your worries of playing the downloaded media on another app. It's free and can be downloaded from its official website.
GenYouTube – Best YouTube Downloader App for Android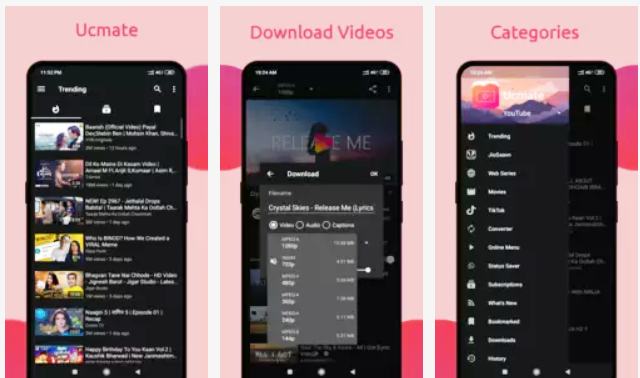 Genyoutube is another YouTube Video Downloader that's available for free. It's a faster way to fetch video files from any website. You just have to select the video format and push the download button, that's it. You would find its interface quite similar to YouTube itself, which is rather practical to use open a video link, copy it, and choose the video format. The next thing is to download it.
It's a free tool to try and test for all video formats, and did I tell you that you can also download Audio from YouTube media using this app?
InsTube – YouTube Video Downloader for Android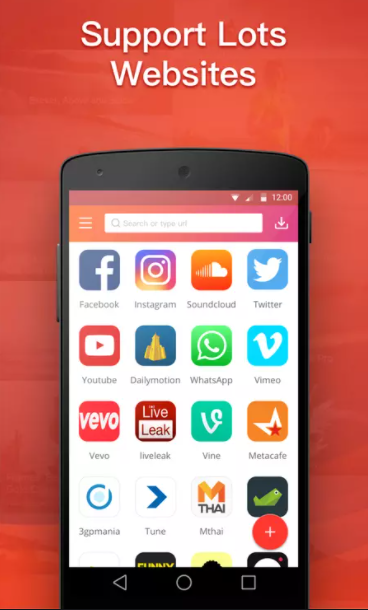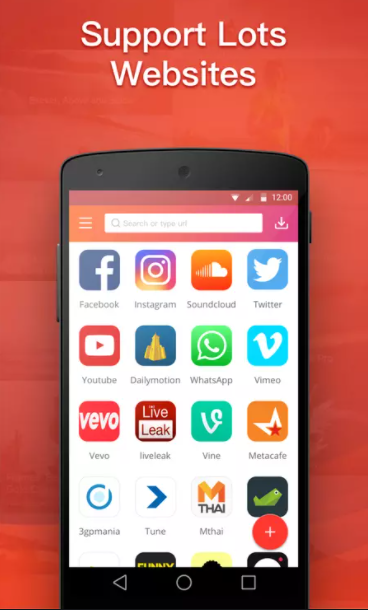 InsTube is a free YouTube Video Downloader app designed to serve your purpose specifically. You get several options to convert the downloadable video into formats like mp3, mp4, and 3gp. You shouldn't feel shy while accessing HD content, as this app gets you exactly what you need.
InsTube apk is a strong contender when it comes to finding one of the best 10 Best YouTube Video Downloader Apps for Android. Download and stream videos from 100+ websites like Facebook, Insta, Twitter, Metacafe, and Dailymotion.
KeepVid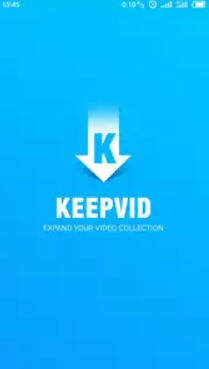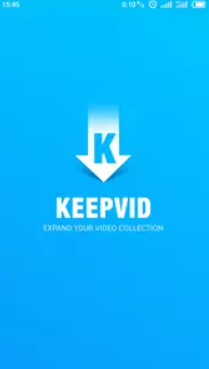 Obviously, if you want a YouTube video downloader, you'll have to find it on websites other than the play store. KeepVid is a complete solution to download YouTube content, including audio files and other video formats. Now, if you want something more from it, do have a look at its official page where you'll find answers to download videos from sites like Amazon, Spotify, LiveLeak, and Vimeo.
Grab a link, download it in the format and size you want, and if you need only audio, it's excellent at extracting mp3 files too. If videos have subtitles, this tool fetches them also, so you don't have to bother about language barriers.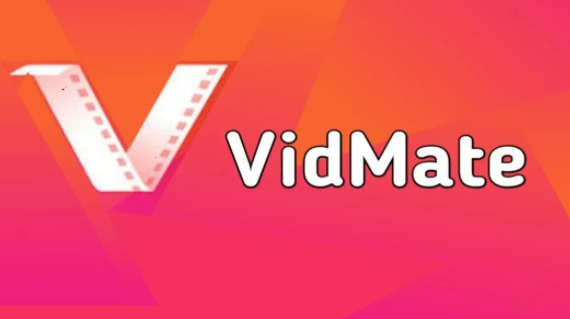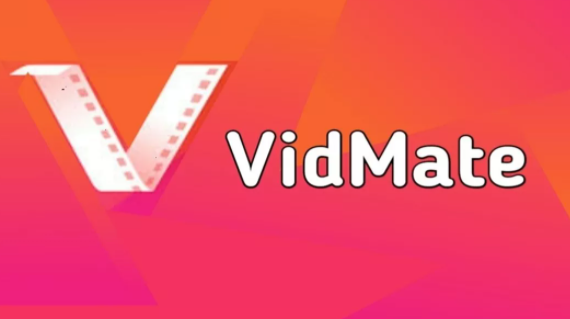 VidMate takes the 7th spot on the top 10 android apps to download YouTube videos, and here are the reasons why. Of course, this app is free and is one of the oldest app people rely on when it's about downloading your favorite videos.
It allows you to download unlimited content from YouTube and its counterparts at no cost. You can specify or choose the video format before downloading it. Feel free, as this app wouldn't stress you out with unscrupulous ads. Its search option is perfect as everything you are looking for is right in one place. Either opt for multiple videos simultaneously or just ones at a time, you'll never have to worry about connection speed.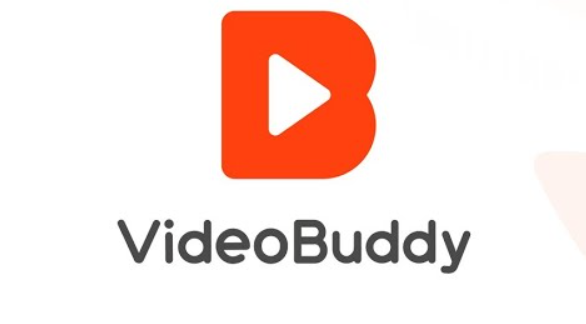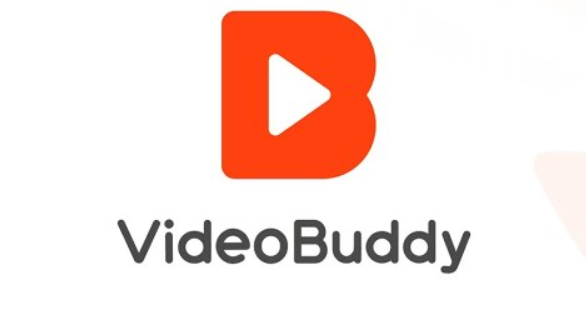 Videobuddy is another excellent tool to grab YouTube videos for free. This app gets you access to a number of movies and shows too. If you like something, download it on your device. This app has a built-in video detection system which can fetch a video link from almost everywhere.
This app is also an effective ad-blocker, which turns out to be its biggest advantage. There are a couple of things that need mentioning, a built-in video player and speed accelerator keeps your internet speed sky high no matter how many files you have queued.
YT3 Youtube Downloader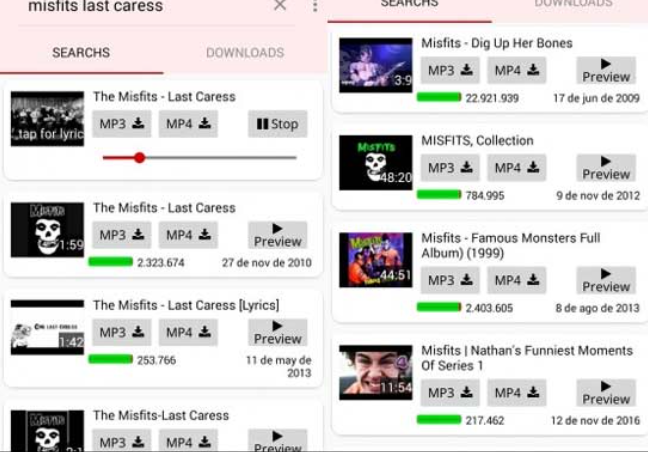 How simple do you expect your YouTube Video grabber to be? YT3 YouTube Downloader works both ways to let you download any music (any format), video (MP4, and others) from YouTube in just a tap.
No matter where your searched video resides, all this app does is search for a particular video and bring you to download links. You can download the media file using a button. It also lets you preview a video before you download it on your device. Moreover, YT3 YouTube Downloader also grabs lyrics whenever a video song is downloaded from YouTube or other sources.
YMusic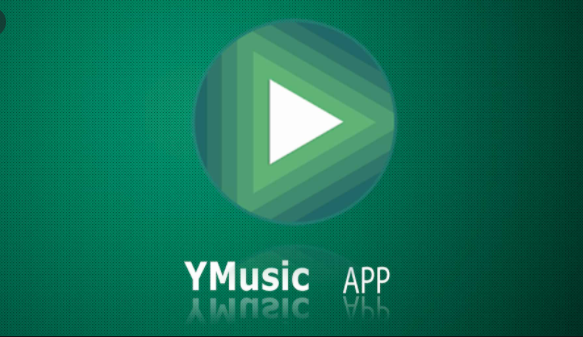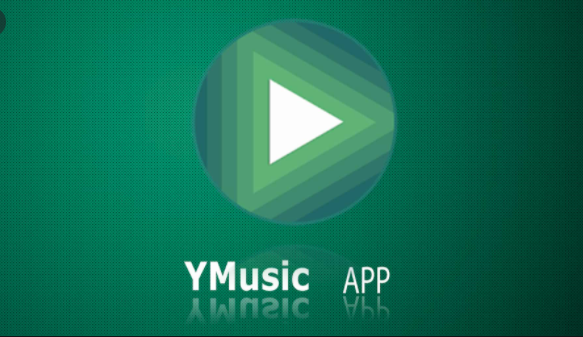 Finally, YMusic ranks number 10th on the list of best YouTube video downloader apps for Android. It's claimed to be the lightest and smartest app for Android as it lets you play YouTube videos in the background, whether you multitask or not. Loaded with many features, this app has a built-in system to find the trending videos and suggest your downloads.
You can change the download speed, or even set a sleep timer while the downloading progress. It's also free to use, so; it should find some space on your phone for a while.
You May Also Like
Final Take
While some apps don't cost you a dime, some will offer you better functionality and free access as a premium user. I have listed good ones here in Best YouTube Video Downloader Apps for Android. As always, if you come up with some better ones, I am always waiting for your comments. How did you like these YouTube video downloader apps? Do have your say.