Best Apps to Trace Mobile Number Current Location – Smartphones are incredibly supportive to everyone, whether kids, elders, homeowners, or professionals. Many thanks to GPS technology that has helped find many missing people. With technology as such, you can track people's movements and locate your stolen or lost phones as well.
Do you know around 70 million mobile phones are either lost or stolen every year, out which only 7% get recovered? These Best Apps to Trace Mobile Number Current Location will assist you in making sure your phone does not belong in those 70 million.
Like I use to say, there are mobile apps to bring your solution to every problem that surfaces in our day-to-day life. Your phone is your perfect company for every activity, losing which just can't seem affordable.
Smartphones these days come with multiple different functionalities that let you track it and the one who owns it. Surveillance apps just add goodness to it. So, if you are want to back it all up before it's too late, here are the Best Cell Phone Tracker Apps you should consider.
Best Apps to Trace Mobile Number Current Location
The Phone Tracking Apps mentioned below work differently, and their results will definitely differ from each other. Moreover, some apps guarantee accurate results if you subscribe to a premium service. Here have a look at the ones I found worth mentioning. Read Also : How to Trace Mobile Number Current Location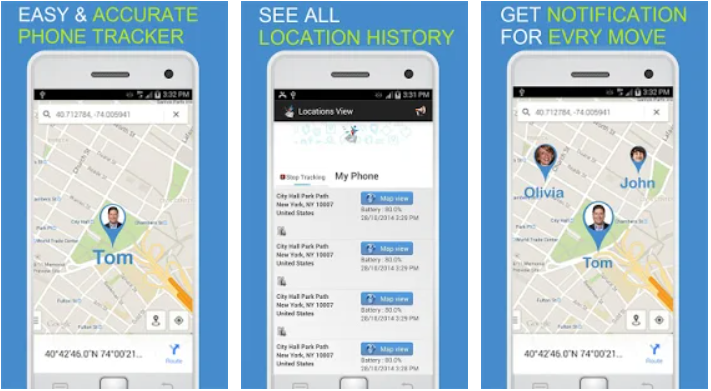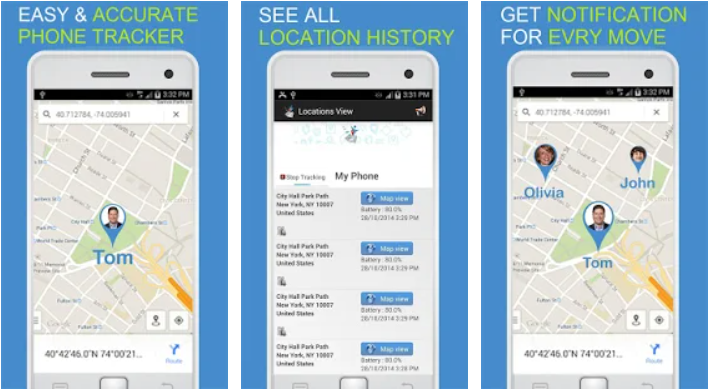 Phone Tracker by Number app is an excellent real-time location tracking tool to locate your phone and kids. It is developed to find the user's location by mobile number using accurate information. It's an answer to all your worries if you are a concerned parent.
Simple to use, this tool lets you add as many users as you want to the list and connects you with the kids via a private network. Much to your surprise, there are 50 million+ users who have installed this app.
This tool is pretty popular due to its multi-language support or, more probably, because of its free availability to everyone. This app will not only track your kids' instant movement but also notifies you of their whereabouts.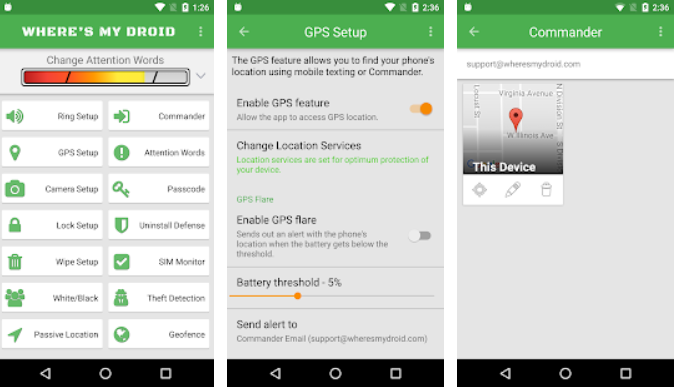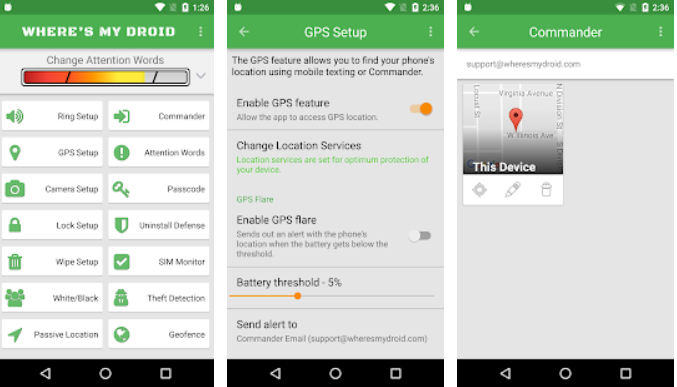 Wheres My Droid takes the second spot on the list of Best Location Tracking Apps due to several reasons. It's the only recommended app for users who have lost their beloved smartphones that gets frequent updates and patches. The ringer, GPS locator, and low battery alert are its special features.
This app lets you delete your data and device memory remotely. In the worst-case scenario, lock your device and let the thief wonder what happened. You can also use its passcode protection mechanism and notify you if someone inserts a new SIM in your phone.
If you opt for its premium services, the thief would definitely regret stealing your phone. The first thing this app does is accessing your phone's camera and identifying the convict.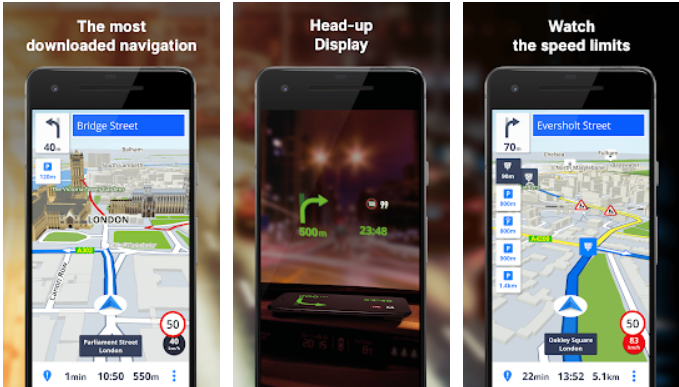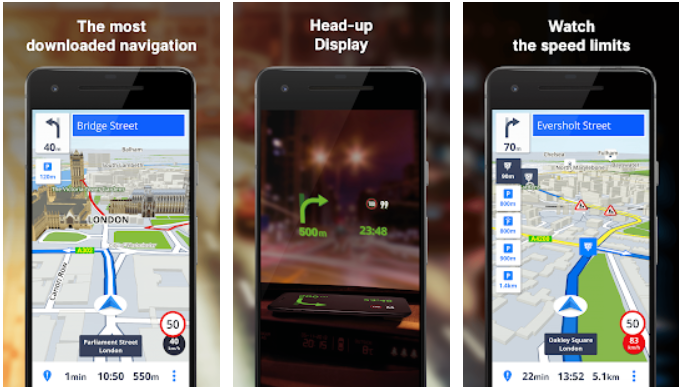 Taking the third spot on the list of best location tracker apps for android, Sygic GPS Navigation system is loved by the 200 million+ users worldwide. This app is specially designed to assist drivers with offline advanced navigation support named TomTom.
It's a location tracking app that focuses mainly on the maps and locations. You'd would be wondering why I mentioned this app here, just because it's a handy tool when it comes to searching and tracking a perfect location to find you space and park your vehicle.
Although it's a free tool to navigate through any place you want, if you want, you can also purchase its premium to get many advanced features.
Find My Friends, Family, Kids – Location Tracker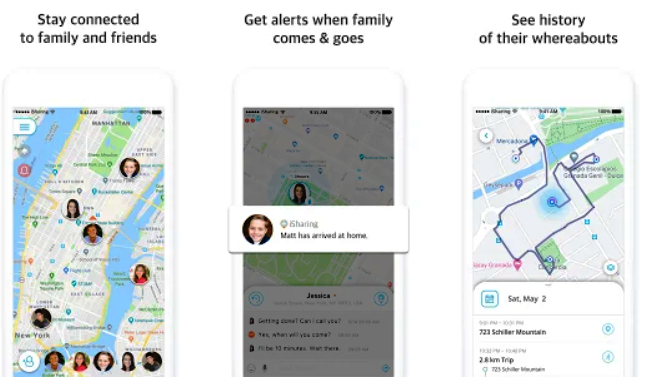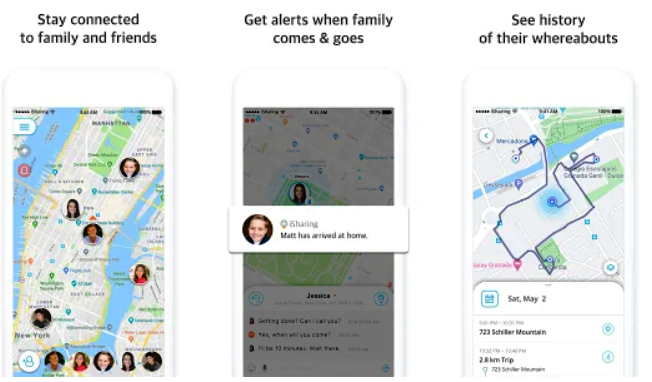 It's easy to stay in touch with your family and connect with your friends anytime. This family-friendly app is a real-time location tracking service that allows you to share your location details with your friends privately. In case your phone is stolen, the GPS Location tracker can also help you retrieve your phone.
Some of its intriguing features include real-time notifications, private chats, and at your best, you can shake your phone to send a panic alert in an emergency situation. This app also lets you see the history of your loved ones' whereabouts. You can use this phone number locator app for android as well as iPhones.
You May Also Like
Google Find My Device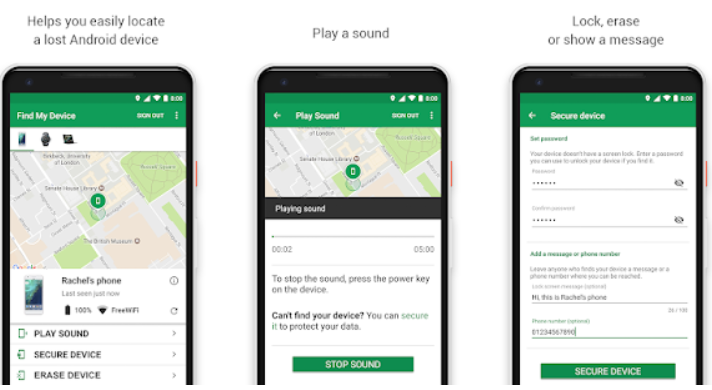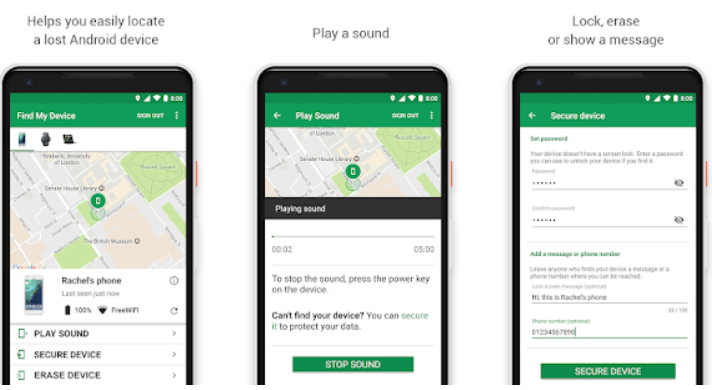 Google Find My Device is a popular tool designed by Google and comes with handy and efficient functions. This free GPS Tracking app helps you find your lost phone and locks it until you get it back. If you cannot pinpoint your phone's exact location, this device will show you the last known location.
You can erase your device or lock it with a custom message and contact number on the lock screen. Google is well-known for accuracy and bang on results. Also, it's a free-to-use app that generates error-free results.
One of the commendable features is a list of indoor maps, which helps you find your device in airports, shopping centers or other large buildings. So, if there are any landmarks around you, you'll be seeing it on your phone.
Aispyer.apk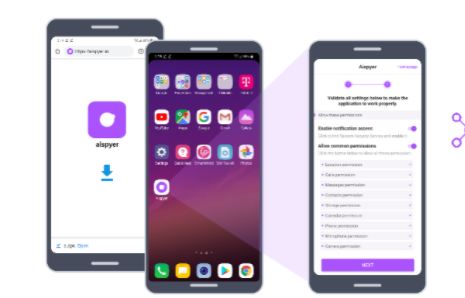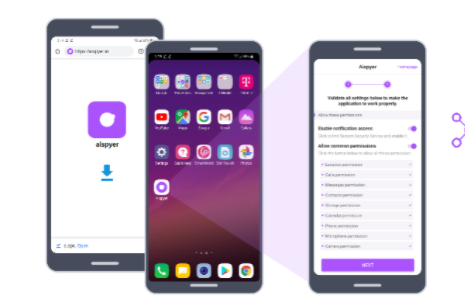 What makes is app standout the competition is the different spying features for every platform. Not only can you track your location, but it also gets you details about a particular location using other social media networks. It's easy, robust, and highly secure to use this app. Aispyer is a light live location tracker app that continues to amaze users.
You can track WhatsApp, Line, Instagram, Facebook, and other Skype accounts apart from tracking email and calendar. Once you create your account on the website, the .apk files will be installed on the target phone.
The app starts working in the background to ensure the safety of your loved ones. You'll receive hour-by-hour notifications of the target phone, all with the real-time location. This app could be the most efficient sms and phone number tracker app of all time.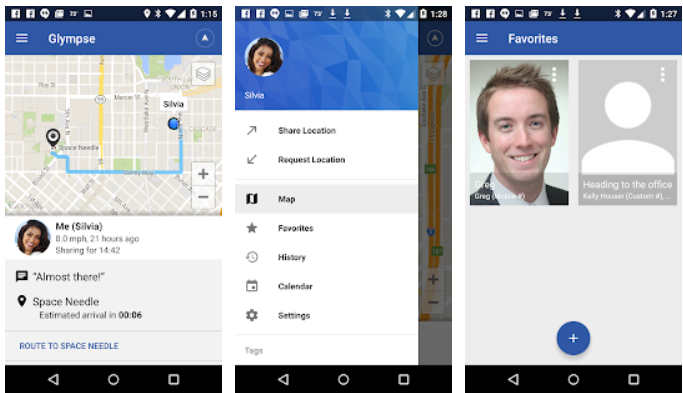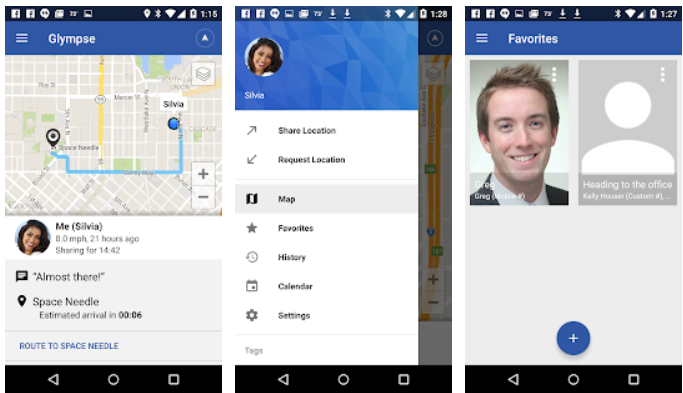 Glympse is one of the Best Apps to Trace Mobile Number Current Location that you can use for free. You can put this app to work to track the movement of your family members, kids, friends, and co-workers. Glympse is the only tool on the list that doesn't even require you to sign-up.
Just request a glympse from the target users to know their whereabouts, or send them one if you want to share your location with others. This Live GPS locator app runs in the background and shares your live location with dynamic maps without drawing your attention. This app has bagged many awards and recognition ever since it was launched. Go get it on the play store for free.
Life360 – Family Locator, GPS Tracker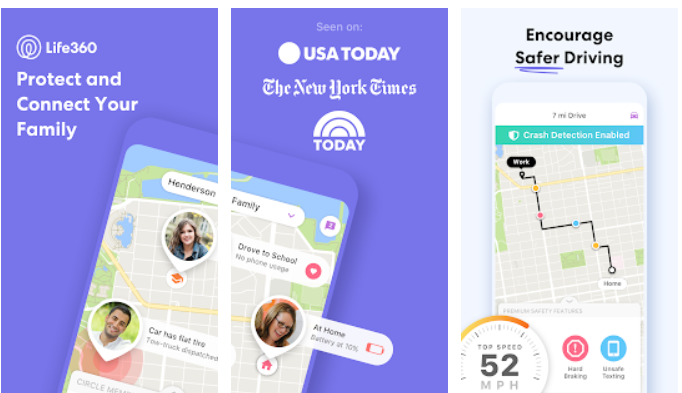 Yeah, you got it right! Life360 is designed by the same team of experts who have been securing and optimizing your android devices for years. This app comes with lists of functionalities. Create private groups, also known as circles, to chat with your family members privately. Also, note that you can track the live location of every member in the circle.
Find your family members wherever they are and stay connected with them tracking their real-time location on a map that's only visible to you. Life360 Family Locator is a free app that you can run on both android and iPhone. Add your family members to the circle and in case of emergency, call 911 to let the emergency services and your close contacts know that you're in problem.
TrackView – Find My Phone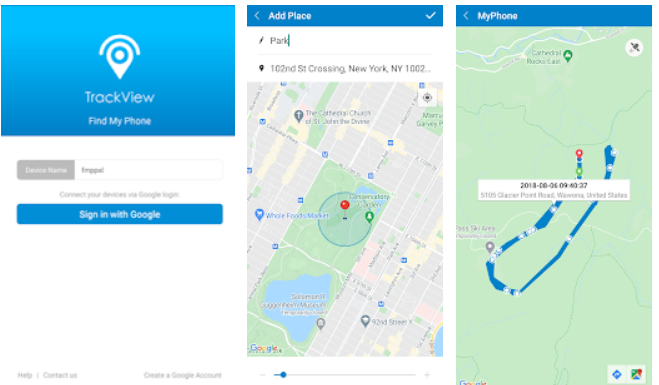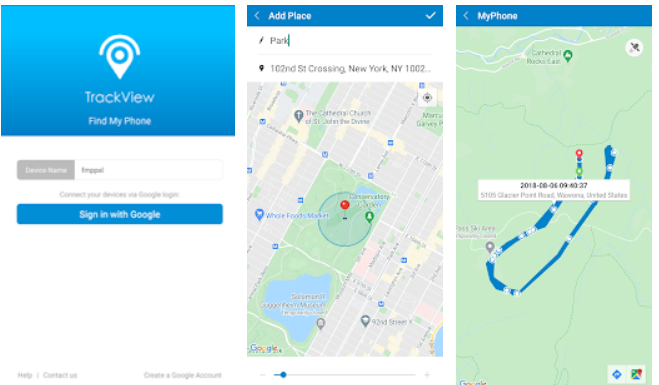 TrackView is a complete solution for you if you are looking for and surveillance advanced tool. GPS locator, Event detection, and cloud route recording features are some that need mentioning here. Besides family locator, TrackView comes with an IP camera for home security and records your route in the location history.
Everything that gets recorded gets saved to the cloud since everything is important. The app stays quiet and sleeps in the background without disturbing you. TrackView is the only app that would run smoothly on any network, including 2G, 3G, and 4G. You can control the front and rear cameras using this app to better monitor things from anywhere in the world. As soon as you have multiple devices logged in, you can monitor, track, or buzz a remote device by click.
FamiSafe- Parental Control App & Location Tracker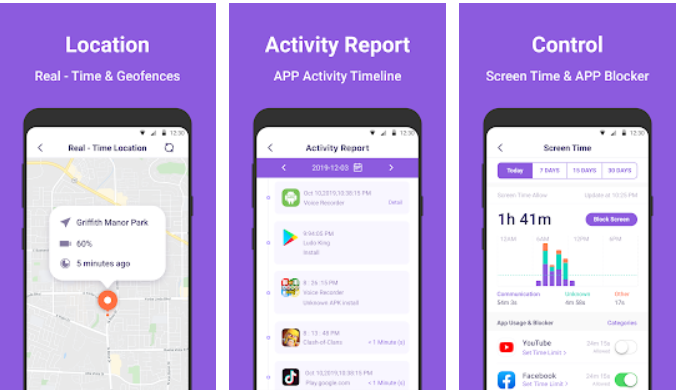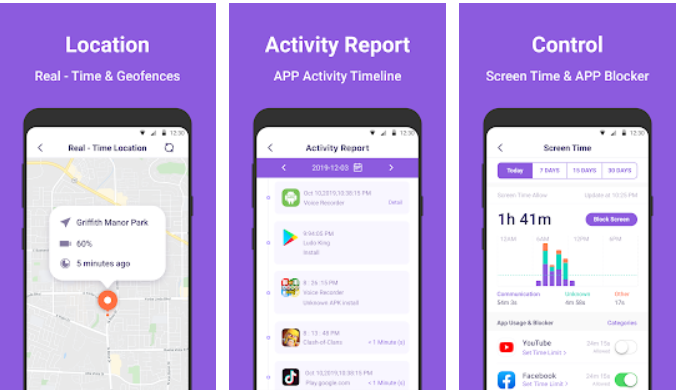 Famisafe is the last one on the list of 10 Best Apps to Trace Mobile Number Current Location and the most favorite. FamiSafe should be your rightful investment as it comes loaded with every functionality you need as a concerned parent.
Besides basic monitoring operations, FamiSafe is well-known for kids' location tracking, screen-time limiting, website filtering, game & explicit content blocking, detecting suspicious text/images on social media apps.
Be the remote controller and manage all the activities your kids are prone to fall. This app lets you manage and limit the maximum time for which your kids need to stay with their phones. Multi-language support is one of the reasons why users outside the US love it. Kids' safety is everyone's priority, no matter where you live.
You May Also Like
Have your Say
As said earlier, there are multiple apps to choose from, and there are the ones that track mobile numbers charging a fee. My suggestion, go for a free version and try to find what you seek from it and how it serves up to your expectations.
My special suggestions would be Life360, Aispyer, and FamiSafe. Make sure to speculate things and read reviews before reaching a conclusion.