Best Weight Loss Apps for iPhone / Best Fitness Apps for iPhone and iPad :- According to the World Health Organization, nearly 2 billion adults are overweight. That contributes to about 13% of the global population. The numbers are going to be even more striking by 2022 if obesity is not taken seriously.
Better is to start working on your health now. So, the question is How, You iPhones have the answer to it in the simplest of ways. How about an app to get to work for you at the root level and control obesity? Let's have a look the best iPhone apps to Lose Weight.
Weight Loss app are proving to be a handy solution to control their diet as well as weight. Generally, an app is the users' digital instructor to determine what to eat, how much to eat, what workout to do, and how much it is necessary to upkeep your health. Some are even better at tracking your daily activities and pair you with the right kind of routine.
Best Weight loss Apps for iPhone
Reviews and ratings speak in favor of these weight loss apps that are pretty much good at providing you informed choices and highlight the areas from drinking water to trying healthy snacks. Let's move on to find the ones you need. Read Also – best calorie calculator apps for iPhone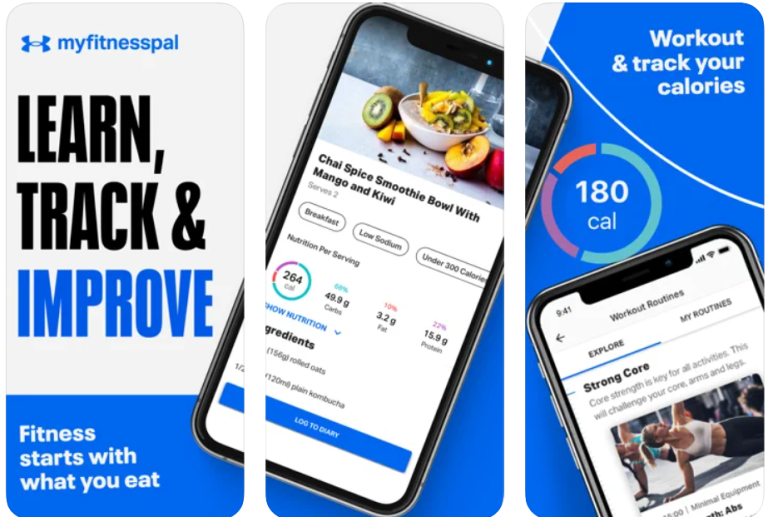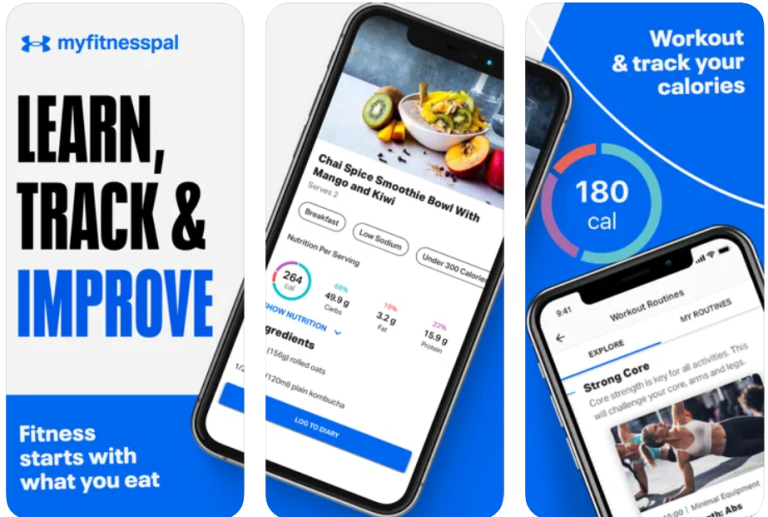 MtFitnessPal remains atop the list of best weight loss apps as your perfect fitness and dietician. You'll need both a diet and workout routine to shed some mass and can't do it without this combination. With a massive database of foods with a barcode scanner and food log, there are over 300 workouts for cardio and strength.
Have any ideas or stories to share with your fellow members? Share it through an online community for support and motivation.
MyFitnessPal breaks down every food element and brings you the right picture of a nourishing diet. It's a top-notch app to sweat out and feed you with the right food and drinks.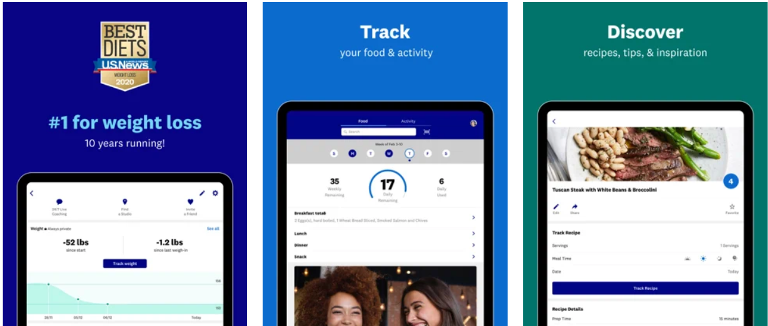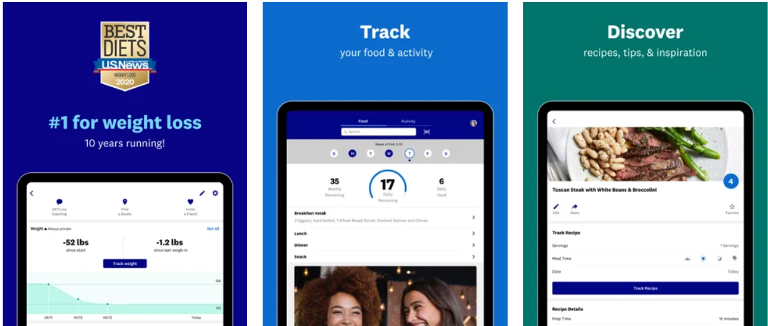 Sounds like a movie, isn't it? Weight watchers is a junior version Noom App that does help you track your food intake and fitness to benefit in weight loss. Make counting your steps a healthy habit and sync this app with your fitness devices. With every step, you earn points with every little activity you complete; the tracker lets you know the value.
Get rewarded with Wellness Wins for building healthy habits. You can search through over 8,000 recipes in the 'quick & easy' section for your mealtime or SmartPoints value. If you wish to customize your meal, hot the edit button to prepare your own. WW is free to join for a month that includes a Kickstart Kit. After that, the subscription starts at $3.22 a week.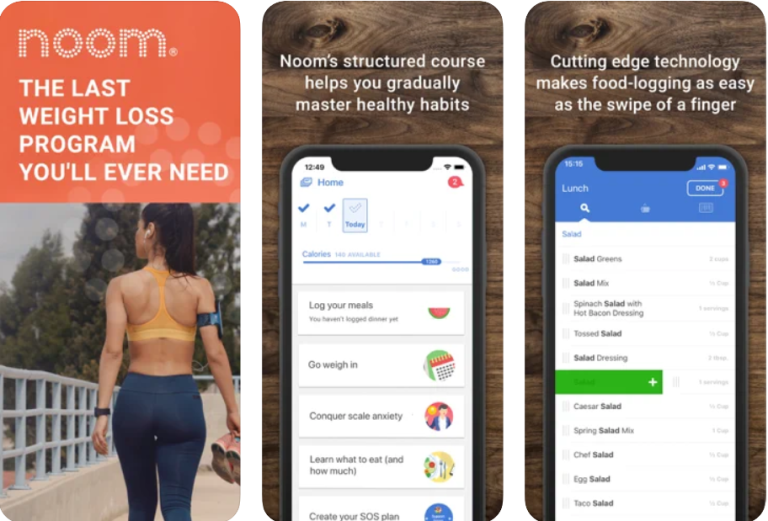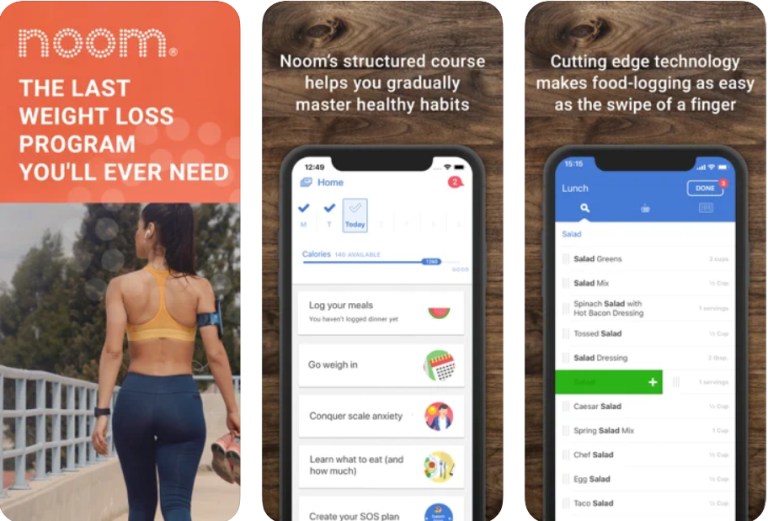 Meet your virtual fitness coach who targets your lifestyle, psychology-based routine, and suggests you with perfect weight loss solution. Noom app focuses on your eating habits and encourages you to participate in small goal-based activities.
The algorithm used in this app utilizes your details like your previous health record, eating habits, previous diet plan, daily work routine, and your weight goal.
Noom is a simple app that categorizes foods into three sections Green, Yellow, and Red on the scale of the lowest to the highest concentration of nutrients.
Noom's algorithms are smart enough to deduce an effective weight loss plan if you have a specific medical condition like diabetes or heart problems. The only problem I came across is that it's an entirely a paid app.
Cronometer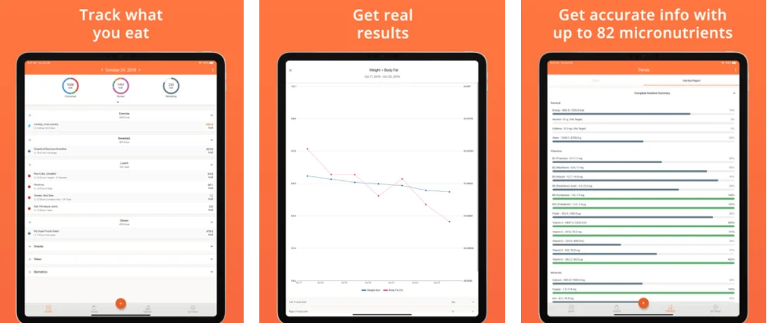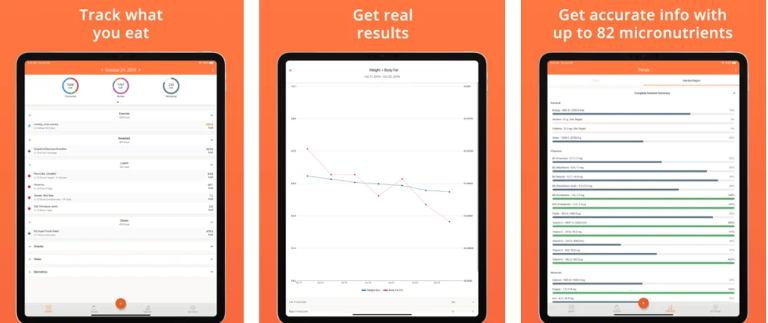 Cronomter is more like an app-turned logbook. This app can track up to 82 micronutrients from 300,000+ foods while logging diet programs, exercises, and biometric notes. You can also create custom recipes to match your nutrition requirements.
3 Million+ users have already found it helpful; it's your turn to lose some pounds and follow a perfect goal combining your diet, exercise, and water intake. The app charges $5.99 a month, where you'll get full-year access at $34.95 to consult dieticians and fitness coaches.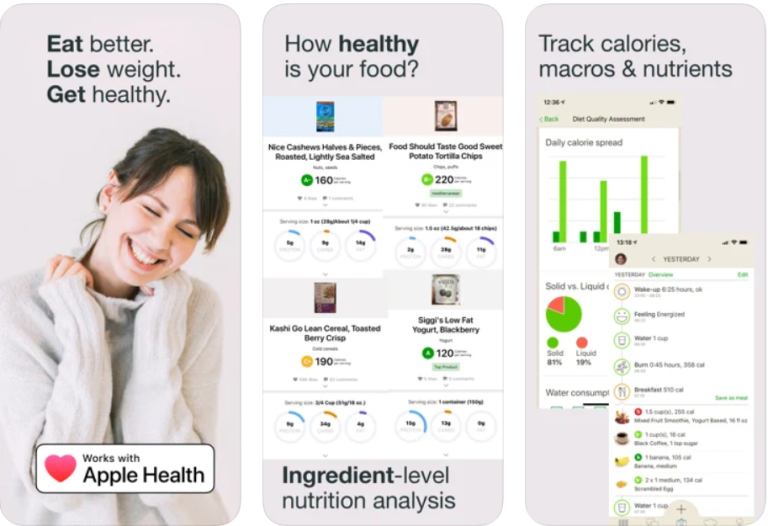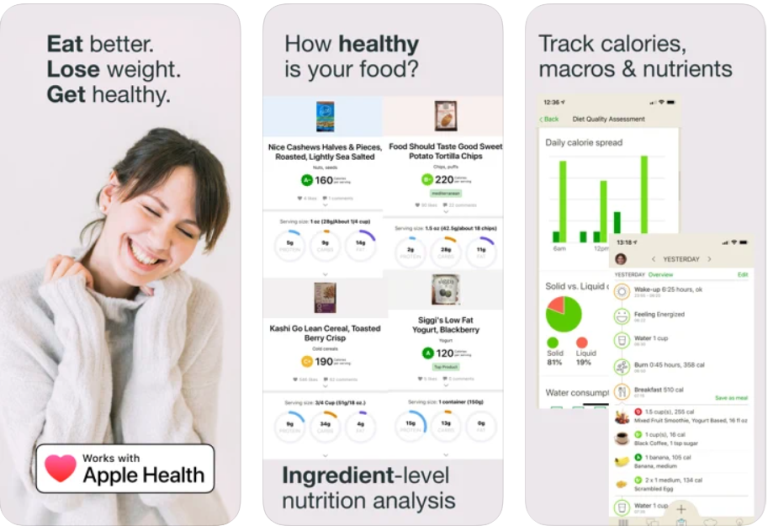 Fooducate is pretty much the app that educates you about the types of foods that can keep your calories controlled. Contrary to other apps, Fooducate works on selecting and suggesting the right diet besides tracking your sleep, fitness level, and mood. This app also recommends you top-foods based on their ingredient quality.
With over 2500 foods on board, the Fooducate app gives you diet tips, nutrition tips, and weight loss tips. If the tracking isn't satisfying enough, you can have all the motivation you need from the users' community. It's the easiest to get recommended with better food by scanning the ingredients of a food.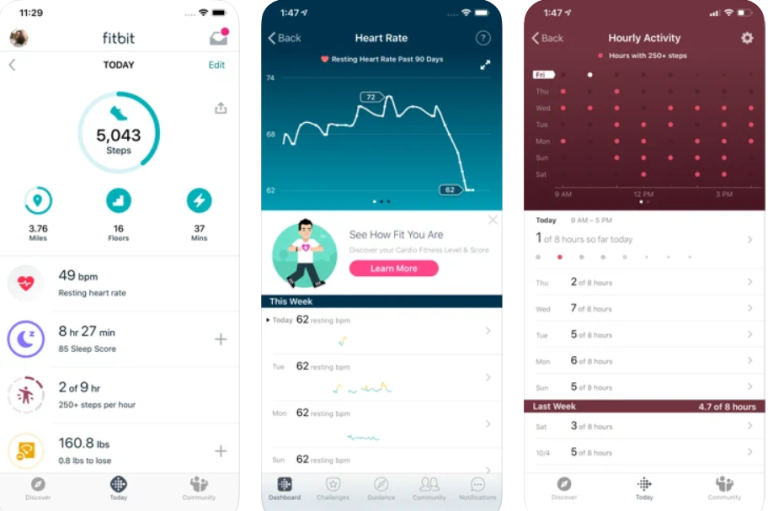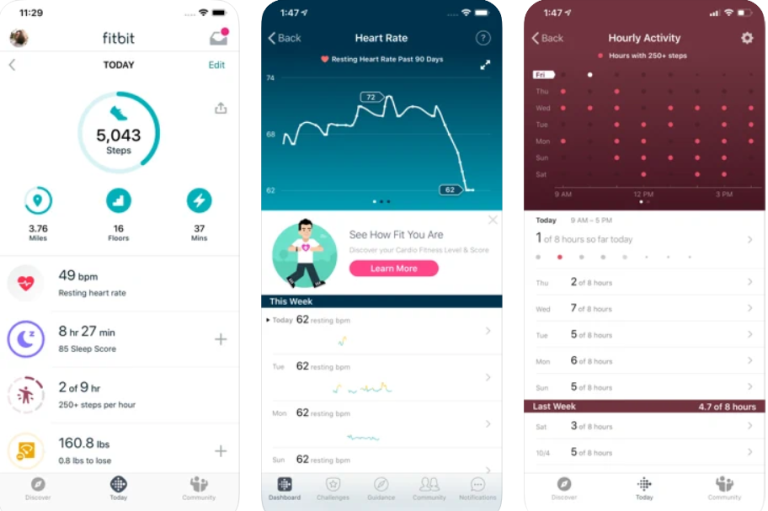 Fitbit not only builds gadgets and smart-watches, but it's also known for designing apps that can be helpful to you in losing weight. It's also the only health & fitness app that offers you a 90-day trial. Fitbit is a free app that integrates all its smart and fitness tracker devices to give you accurate results.
You can match a monthly- fitness plan to monitor your health progress and heart rate. Besides all that, you get to watch over 50 workout videos so you can best practice them solo.
Monthly & annual plans are also available so you can unlock habit-forming programs and further advanced insights. This app automatically syncs all your data to more than 3000 partner apps. If this app satisfies you better, you can go for its premium.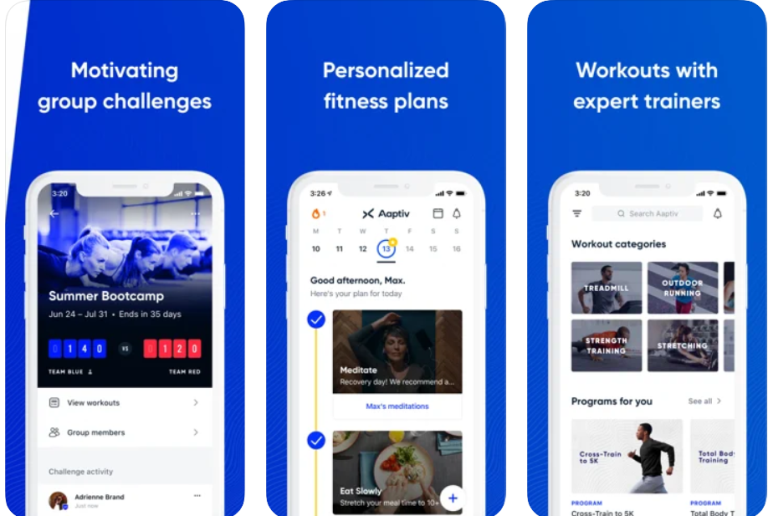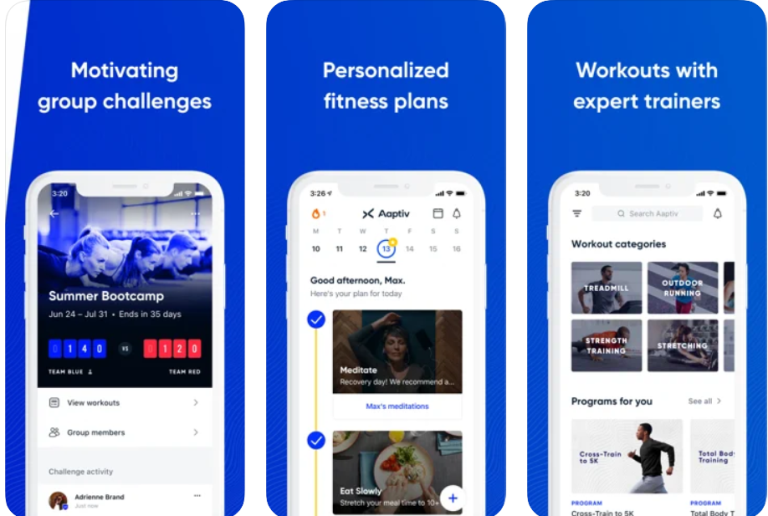 Meet the classic of all time and unmissably the best best iPhone apps to Lose Weight. Aaptiv is an audio fitness app that shares thousands of workout audio files that keep adding every week. This is where you'll get to listen to the world's best physical trainers. With experts on the one end to guide you, there's a playlist with numerous songs to pump you up.
Sift through multiple categories, including running, elliptical, stretching, race training, strength training, yoga, and more. With 30+ new audios to listen to every week, it won't be hard to find a workout you might need to lose weight.
In case you don't have mobile data to play audios online, get downloaded to your phone to play them later. You can also get unlimited access to audio workouts at $14.99 a month and $100 annually.
Lose It!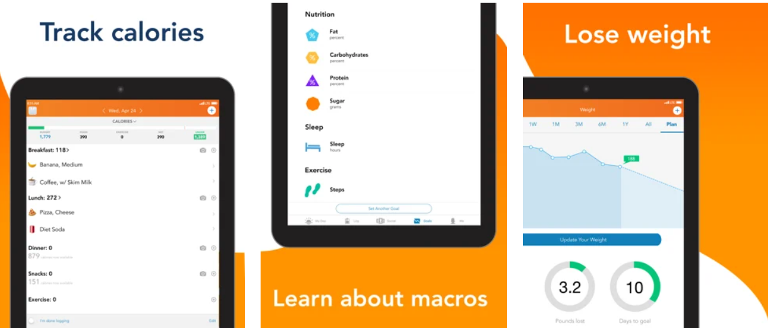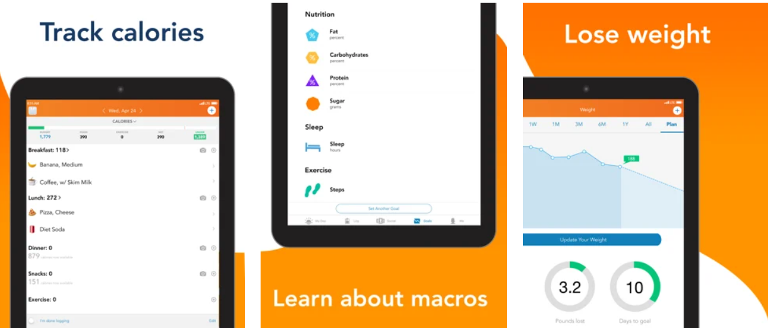 Lose it is a new entrant in the race of best weight loss apps for iPhone. This app works down at your core level diet plan and determines how much calories you consume and need to burn depending on your lifestyle and eating preferences. The amount of work also plays a pivotal role in cutting down the quantity to a minimum of 250-500 calories a day (ideal for weight loss).
Track your exercises, connect to other fitness apps, create a personalized weight loss plan with LoseIt, following a goal setting, and achieving them one by one. You can join the brigade of thousands of users either in its basic version, or you can have advanced features by availing Premium membership at $39.99 a year.
Nom Nom Paleo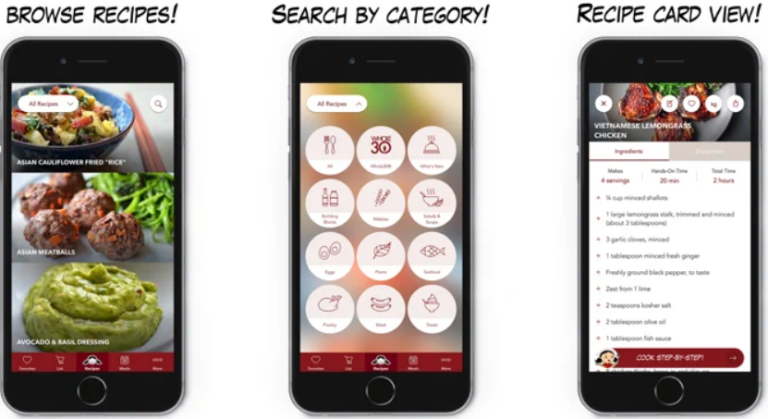 Looking for a diet-specific solution to the problem of weight loss? There are over 145 recipes to enjoy healthy treats and cut your calorie intake. All the Paleo diet recipes are unique and interestingly made for users after the Whole30® nutritional program.
Nom Nom App is the only place where you'll find a range of exclusive recipes, and more of them are added daily. This app has visual instructions for you so you can learn things faster and prepare yourself a healthy, unprocessed diet for good. Select a new recipe every day and discover the finest side of the natural foods.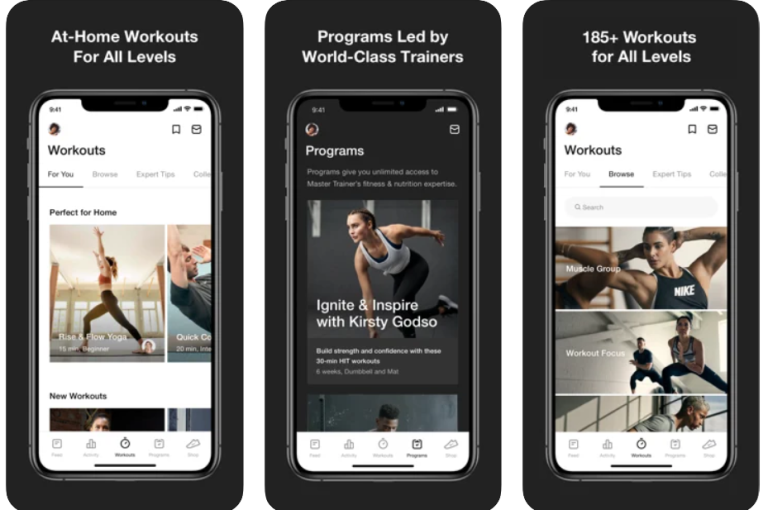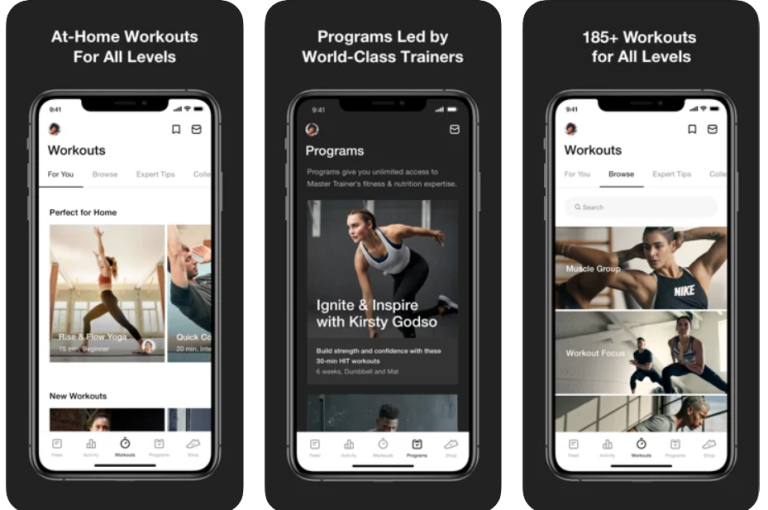 Go classic and stylish with the NTC app with over 115 workouts, result-oriented programs, and complete nutrition and wellness advice from certified and world-famous trainers. NTC app is a one-stop solution for your eating and workout plans.
Whether you want a short-length workout or an entire routine, Nike Training Club consists of multiple sessions ranging from 5 to 60 minutes. If you have weight loss on your mind, join its 4-6 weeks plans led by Master Trainers of Nike to obtain a muscular yet lightweight body.
You May Also Like
Now Count your Shed Pounds
It's not difficult to lose weight and imagine yourself in the once-dreamed outfit. Perhaps you should give a try to some of best weight loss apps for iPhone the next time you feel overweight. On a personal note, opt for a health app only when you're satisfied with its ability to tracking calorie and activity levels. Don't forget to share your opinions about these fitness apps.
We Write on Latest Tech News, How to, Guide, Android, iPhone, Windows, MAC,  Reviews  and more.  Do you like TechZeal? We Count on You! Don't forget to follow us on Facebook, Twitter, Instagram …!
FAQs
What is the best App for Weight Loss and Exercise?
We have listed 10 top and useful App for Weight Loss and Exercise such as Myfitnesspal, Weight Watchers, Fitbit etc.
Do Fitness Apps helps Loss Weight?
Yes, Weight loss applications guide you how you can lose weight. By following those instruction, you can easily lose weight.