Best Calorie Calculator App For Iphone – The only problem with having the smartest technology these days is your tendency to ignore the most important things, your health. Dealing with numerous stuff day-in and day-out is quite usual as you hold your iPhone in your hands most of the time.
Why not turn it into your digital fitness assistance? Starting with calorie checking seems like a good thought. So here are the best calorie calculator apps for iPhone to help you track your calorie intake and control them.
Really? How does a calorie tracker app work?
Okay, so each app has pre-written rules to follow, including a calorie-chart, set goals to achieve, and a routine. Apps maintain your calorie level by notifying you every time something goes out of control. Moreover, many apps reward you whenever you achieve the set goals. Let's find out the Top Calories Tracker apps for iPhone that do the same.
Best Calorie Calculator App For Iphone
MyNetDiary – Calorie Counter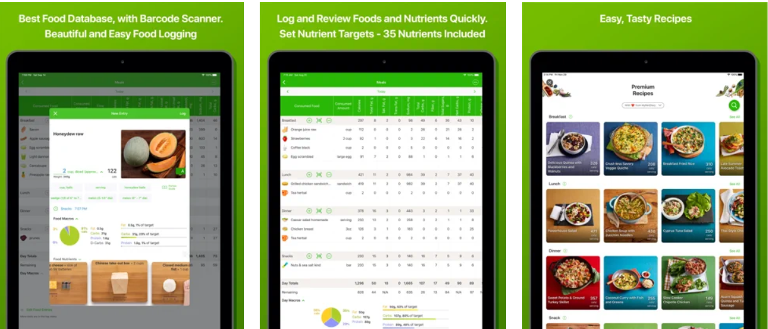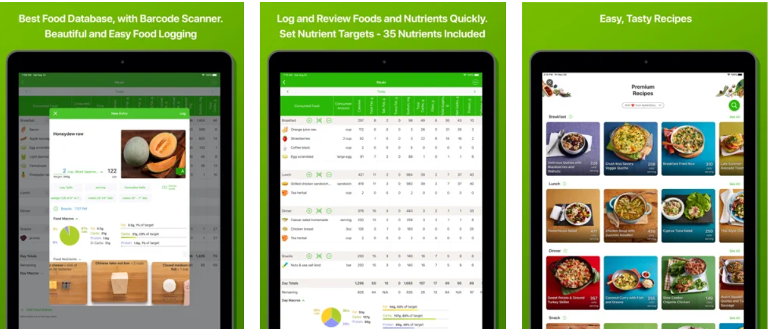 MyNetDiary is your digital assistant to monitor and track your calorie intake based on what you eat and how much you eat. You'll be asked to enter your details like Age, Height, Gender, current weight, and target weight. After all, this is known to the calorie calculator; the app processes this information and prepares your calorie budget, limiting your intake.
Your exercise routine starts as you obtain a calorie analysis and a weight chart. To this app work accurately, you can link to Google fit account and let the app get reference data for further ease. Its intriguing design, intuitive UI, and user-friendly features are all you'll need when you need something for self-motivation. This app is available at $39.99 a year and charges you for one time.
Fitbit – Best Calorie Calculator App For Iphone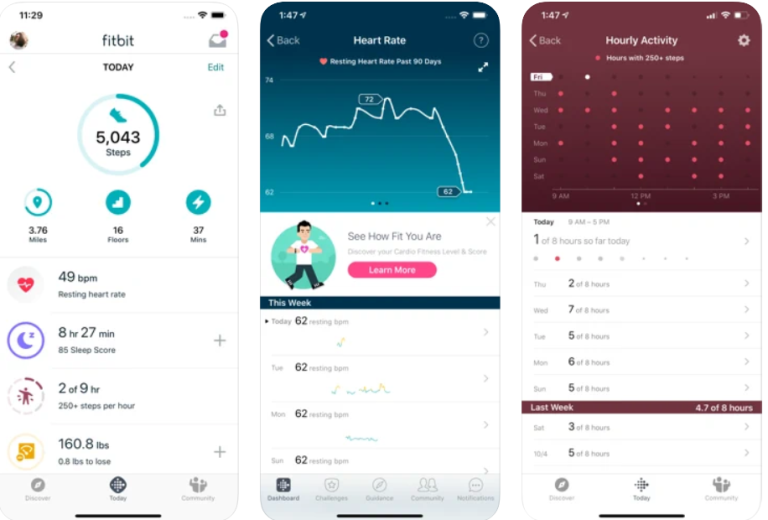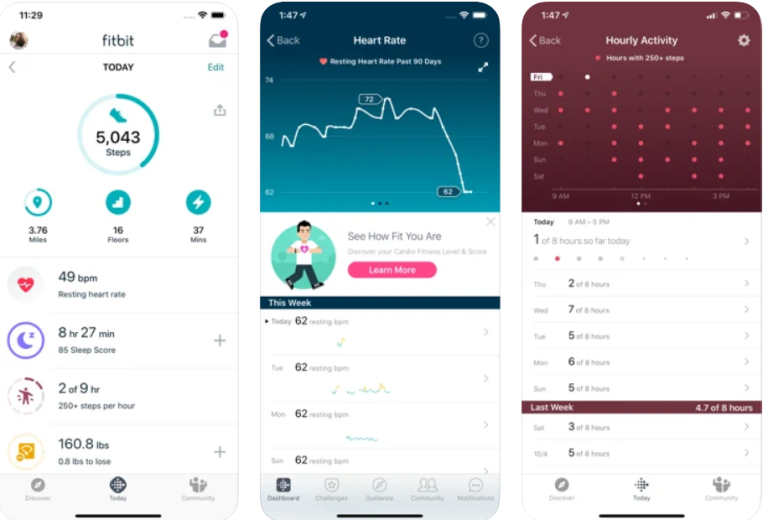 Fitbit app works two-ways, the Fitbit tracker monitors your steps and activity while the app keeps track of your food intake and at an advanced level. The tools built in this app are highly productive as the food tracker lets you input details manually or by a barcode scanner.
It breaks down the food into carbs, protein, and fats. Disintegrating your food means you can monitor your intake easily, understanding your food choices pretty well. Although Fitbit is integrated with the Fitbit device, you can use it on smartphones to track your steps.
The Fitbit app also lets you track your heart rate and gives data like resting heart rate trends, time spent in heart rate zones during workouts, and a cardio fitness score. Fitbit is the right way to be a smart eater, an intelligent fitness & health enthusiast. Downlaod the app and get to try its premium features for 90 days.
MyFitnessPal | Calorie Calculator App For iPhone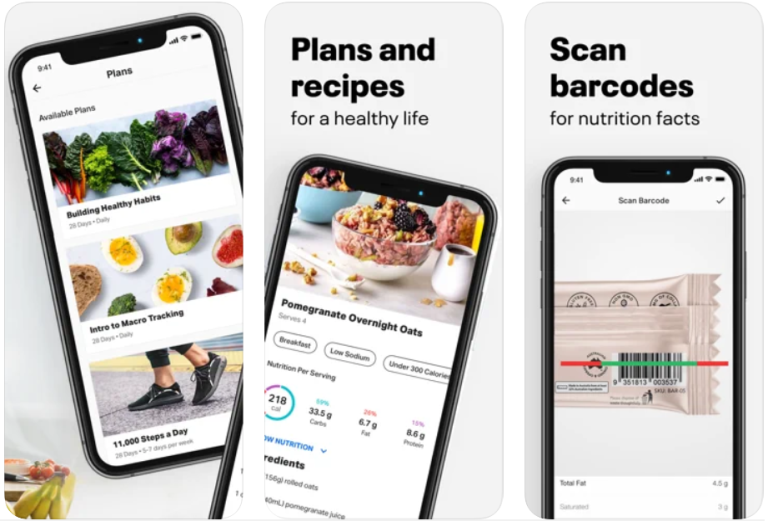 MyFitnessPal is your fitness coach, whether you have thoughts on losing some weight or getting healthier. With the biggest food database having 11 million+ foods, MyFitnessPal is your ultimate when you need help calculating calorie intake. This app imports all the nutrition information for global recipes, while its calorie counter automatically calculates calories in your foods. Not just calories, you can monitor your carbs and fats intake as well.
This in-depth level of monitoring allows you to reach fitness goals and change your eating habits. More than 200 million users keep this app as their digital nutrition coach.
You should also go ahead and track your daily exercise, food intake, and maintain your weight, and limit your calorie intake. MyFitnessPal is also a perfect tool to monitor your diet status, which ranks 3rd among the 10 best calorie calculator apps for iphone. 
FatSecret | Best Calorie Calculator App For iPhone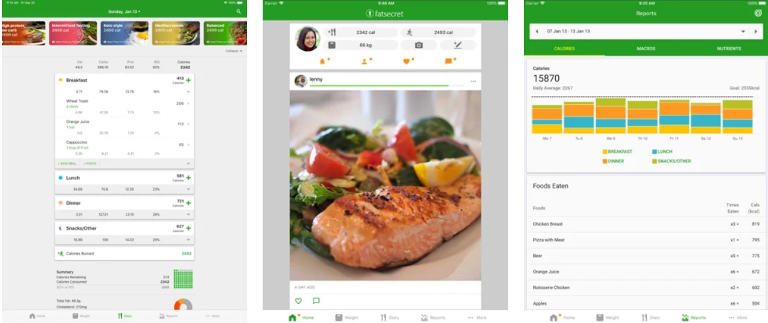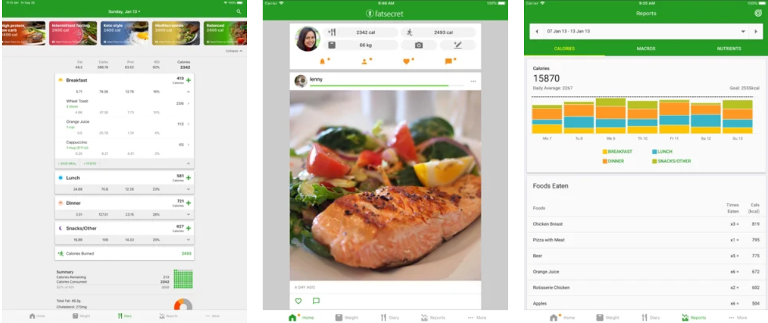 Run this free app and let it find you a secret recipe for health as you chose your goal. Things will start to work as you enter our personal details like current weight, the level of activity, gender, and your target weight. The pieces you provide get stored into a diary which maintains a database of suggested calorie intake daily.
You can add food items already shown in the diary and get your daily dose of calories to reduce unnecessary calories from your food. Check your previous reports and monitor your daily, weekly, or monthly macros and calorie intake records. If you want in-depth details and seek professional health experts, you can share your diet record with them to get a better understanding.
Cronometer | Calorie Calculator App For iPhone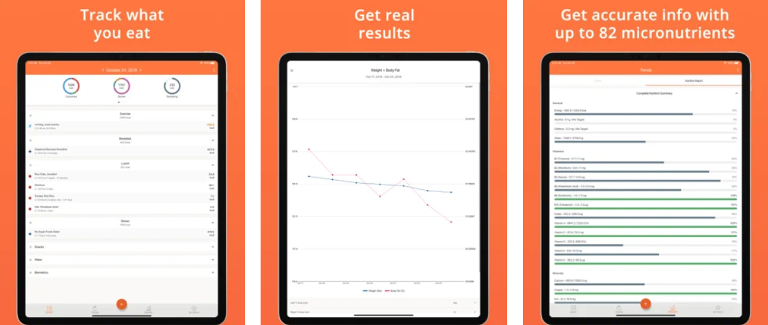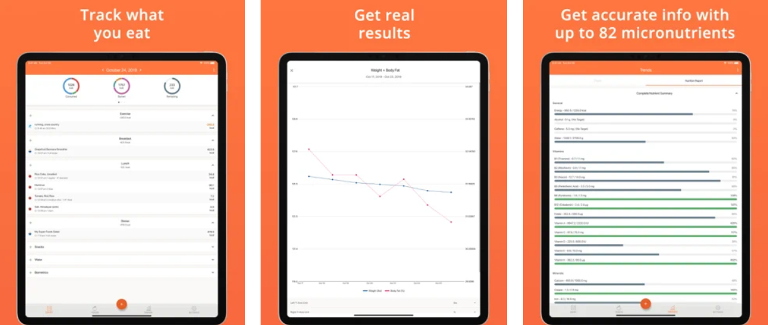 Whether you have a weight loss goal or just want to track your nutrition, the cronometer app has done it for 3 million users and will do the same for you. If you are a vegan, following a keto diet, or on a restrictive diet, this app comes with many benefits.
You can get to use its free services upon successful signup, and once you give accurate details about yourself and lifestyle, the staff will check it for accuracy in all aspects. Do note that you need to provide correct information such as Age, Height, Weight, gender, eating habits, etc.
It's also important to mention your exercise routine and the food you have daily. Besides calories, this app also helps you track 82 other micronutrients. So much nutritional information is available for free in this fantastic light and best nutrition tracker app for iPhone.
Lose It! – Best Calorie Calculator App For Iphone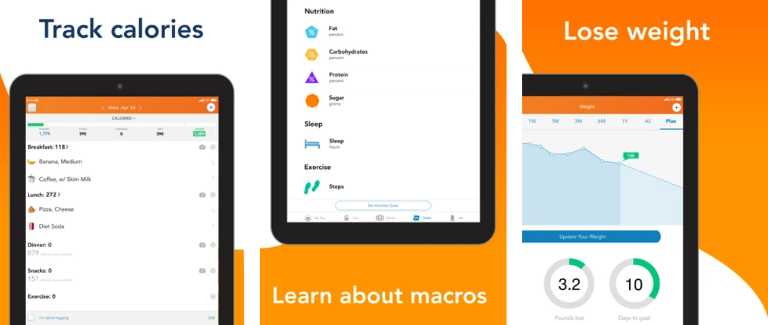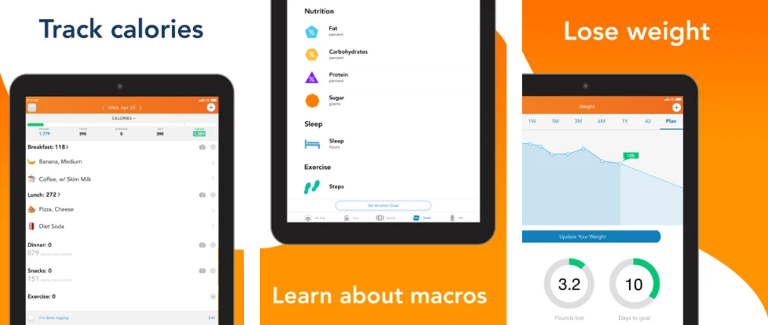 Input details like height, weight, age, gender, and set your goal straight away. Specify your target weight, calorie budget, and the time when you want to achieve the goal. Lose It is the most straightforward app that's similar to other apps.
Maintain your food diary and enter the food items you take throughout the course of the day. Soon as you mention the edible items, the calories calculator will get into action to suggest you a balanced diet with a limited level of calorie in each meal.
This app encourages you to eat healthy by restricting your calorie intake by separating fats and carbs in each meal that's on your plate. Earn points on every achievement as you reach all the set goals. With a range of 32 different recipes, this app suggests many foods containing exactly the same number of calories as you want.
Lifesum- Ultimate Diet Planner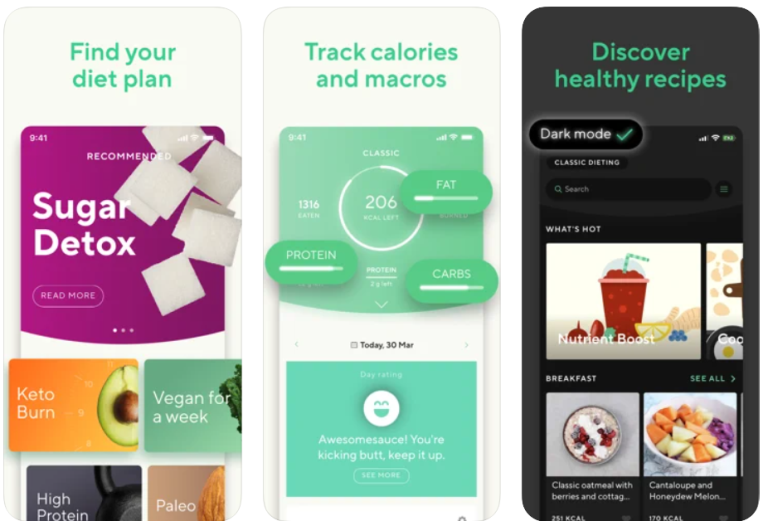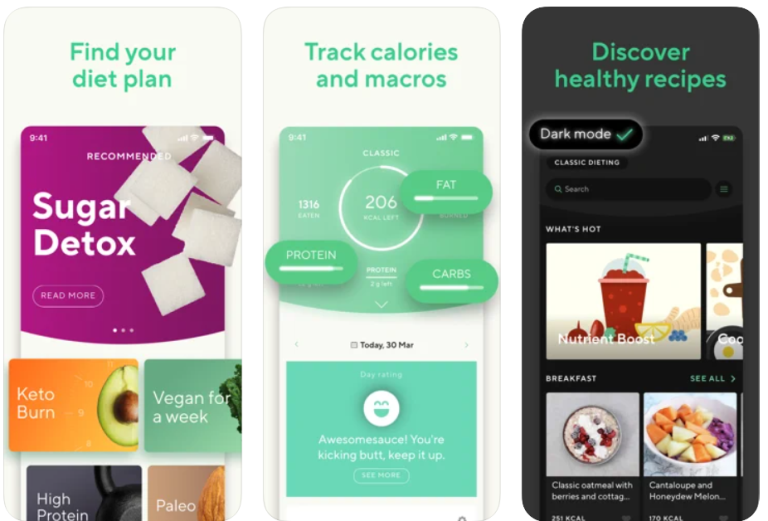 Bring a change in your diet plan and eating habits to transform your health. Provide basic information about yourself to get started and get the best features like Calorie Counter, Diet Plan, Food Diary, Macro Calculator, and Healthy Recipes. You can follow multiple diet plans on Lifesum, such as Keto, Fasting, Paleo, or Sugar-free diet.
Whatever you eat or plan to eat is logged into your daily diary of Calorie counter & food tracker with a barcode scanner for easy calorie tracking on iPhone. Its couple of features will be helpful to let you keep tabs on daily macros and essential nutrients intake. Although it's a free app, you can opt for its premium version if you have enjoyed using this app. There is a separate tab available for users who are looking for perfect diet plans.
Control My Weight


Looking for a free as well as efficient-at-everything app is like finding a needle in the haystack. You'll find a range of features to help you track your calorie intake, suggestions, and recommendations on losing weight and how to get your excessive level of calories under control. Provide your basic details and get started with a predicted set of goals. ControlMyWeight app is a free tool you can use on your iPhone for generating the right suggestions, whether its exercise or diet chart.
This app contains massive database of foods that vary according to the amount of nutrition they offer or what foods you need throughout the day. Besides tracking calories, this app also monitors fat, sugar, sodium, cholesterol, and other nutrients.
Spark People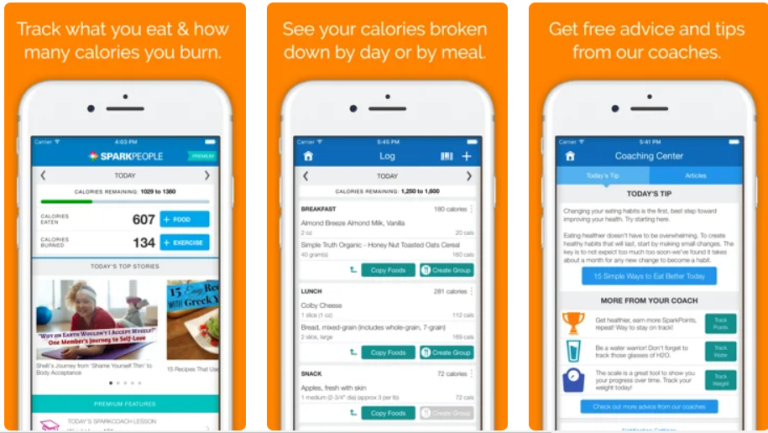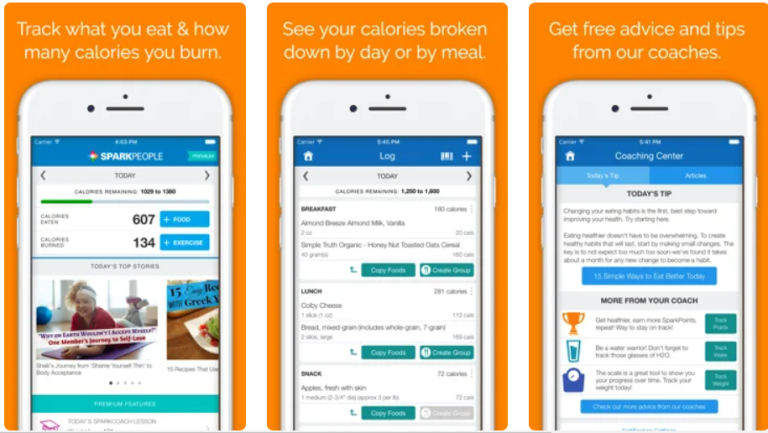 Create an account on SparkPeople first, and you're all set to go. Its Nutrition list almost endless with a vast calorie database. The healthy meal planner, Fitness Tracker service, and Food intake tracking features are par excellence. Now you can calculate calorie or carb strength in every meal with SparkPeople's calorie calculator.
After you set up your account, you will start receiving notifications and meal reminders, including some coaching tips and a daily tracking intake calculator. This advanced-level app is your hub for a daily dose of health-related articles, free exercise demo videos, and advanced exercise planning tools. If you want an ad-free experience, you can opt for a premium option.
MyPlate – Best Calorie Calculator App For Iphone


Meet the last one on the list of 10 best calorie calculator apps for iPhone with multiple features. MyPlate calorie tracker is the easiest method to check your exercise and food on your iPhone. It takes you a few moments to Signup, and all you need is to start following nutritional tips that you'd never find anywhere else.
This app is officially built by Livestorng.com that has over 2 million foods in its database. It's easier to find foods with their respective contents so you can decide which one you need for the day. Follow its 8-week meal plan to observe significant changes in your health.
There are different workouts you can practice at home to shed weight and focus on what's required. If you have any doubts to clear, feel free to communicate with your fellow members in the community section. That's not all, you can also integrate your workouts, foods chart, and weight tracked from other Apple devices with Apple's Health app.
You May Also Like
It's your time to follow your fitness regime
When you are worried about your weight, calorie intake is the first thing you need to be considering first of all. And all the best calorie calculator apps for iphone are listed with their features to help make decisions. Using these most convenient iPhone apps, you can monitor your calories as well as put some exercises to work as a complement to restricting your diet. Is this listicle good enough to answer your questions? Drop your thoughts in the comments section.