Trace Mobile Number Location In USA – If you are looking for reliable options on How to trace mobile number location in USA, it's not unimaginable now. If you encountered a suspicious call or text message, you could trace it back to where it's coming from.
You can try many free tools or paid services offered by private companies to bring you the exact location, live coordinates, and carrier details of a particular number being used in the United States. Here are some of the best methods to trace a mobile number location in US.
The reasons to look for a number location can be many, losing your cell phone, finding the unwanted caller, finding the whereabouts of your kids' or even spying on your employees. Mobile numbers in the US and North America follow the North American Numbering Plan. For every 10-digit number in the USA, first three to four digits represent the area code.
United States mobile numbers are same as landline or wired phone numbers with a combination of area code and unique subscriber number. Let's cut to the chase, and find out what are the options you have. Read Also: Best Websites to Trace Mobile Number Location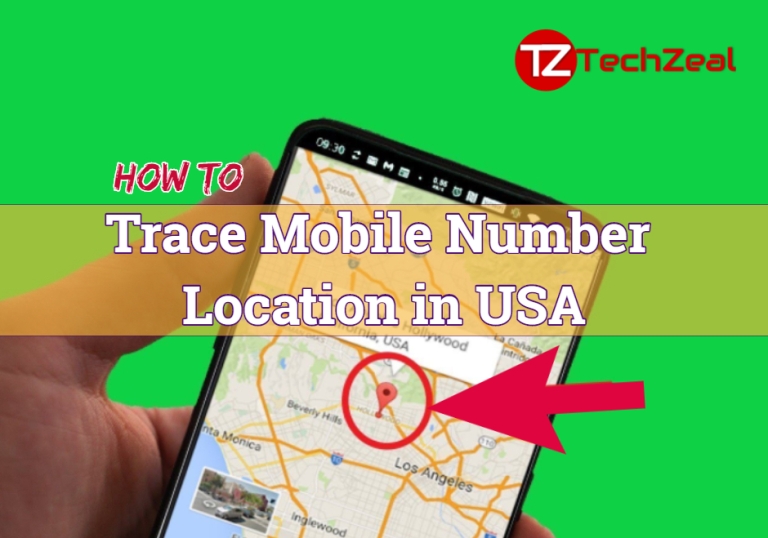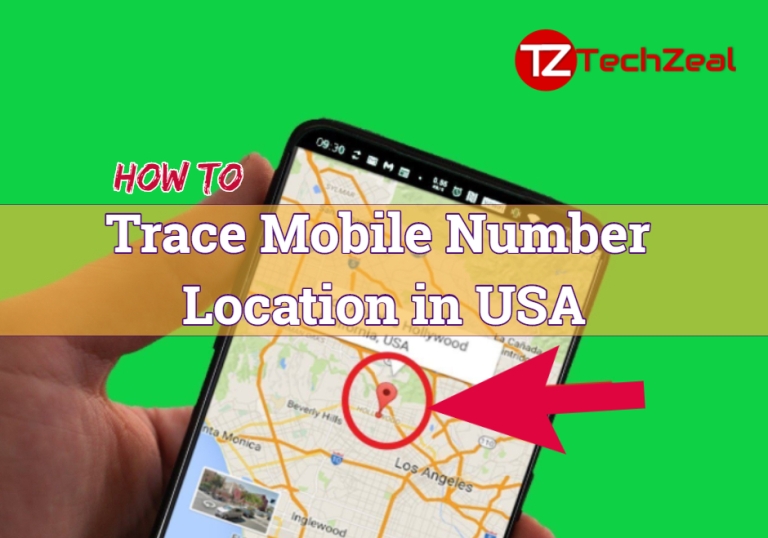 Trace a spam call, Blank call, Prank call, or even track someone who texts you unnecessarily. Using Americatrace.com, you can trace US mobile number location, State, ZIP code, and other details just by entering the 10-digit mobile number in the text box. This online tool lists all the parameters that are useful while looking up a number. This website provides the number of origin place-town/city, state, and the current service state.
The service is an excellent tool to track both fixed landline numbers and cell phone numbers. Most significantly, this service is free, and you don't have to pay anything to put it to use or subscribe to it. If you cannot discover details about a specific mobile number, you can come again two weeks later to see the details as this website updates its database every 2 weeks.
This website uses a simple algorithm to find a mobile number location. It gets you accurate and noteworthy details about the city, state, and country a number is being operated in. This website offers mobile number tracing features for Canada, USA, UK, and India. Cited as one of the best and reliable USA Mobile Number Tracker Tool, this website is capable of finding all the National numbers and their registered location.
Type a mobile number without 0 or +1 prefix and hit the trace button to fetch area details.
Emobiletracker.com is the most accurate service you can avail of to track US mobile number location. This site covers all the 96 telecom operators across the United States and lists Name, Country Code, Telephone number, ISO code, and Network Type associated with a specific number.
Not only the US, but you can also look up for a number used in any of the 229 countries. Just type the mobile number in the provided field and enter the Captcha image's security code. The next thing that shows up will be satisfying enough to you that you'd recommend this site to your friends and family.
This website is akin to emobiletracker that lists the type of phone dialling in the USA. It can trace numbers from a fixed phone line, mobile phones, toll-free, and personal numbers within the US and 6 other nations including Pakistan, Canada, India, South Africa, Australia, and the UK.
Once you type the 10-digit mobile number in the search box and push the track button, the query runs through the database and finds you accurate results. The results generated display user's country, phone type (whether fixed or mobile number), Network operator, location, and area code.
PhoneNumberTrack also lets you trace your lost mobile phone using your IMEI (International Module Equipment Identity) number which can help you find the TAC code, Serial Number, and Check Digit details.
This website offers a free service to track numbers of all types. It's an efficient tool that can help you identify the spam callers, fraudulent callers, and untrustworthy people. Its interactive layout and integrated algorithm let you find in-depth details about users besides their personal number. Some details you can find using this service are User's name, address, network operator, number type, country, Email ID, and User's photo.
Truecaller gives you the best answers to you on how to track mobile number location in USA. Truecaller is available as an Android and iOS App which has to the date, 500 million downloads. It's one of the trusted services used globally to trace mobile numbers. The service is developed originally by a Swedish company, and around 150 million user's lookup for number details on this sophisticated platform every day.
How to trace mobile number location in USA Paid Service
There are plenty of private organizations that work as investigators in almost every state of America. A benefit of opting these service providers is that you'll definitely have reliable results. You can also find them over the internet and
Intelius.com is reverse lookup tool that can trace phone numbers and return the owner information such as names, addresses, social media profiles, or the associated business profiles in a format of a report.
This online data engine generates a confidential report that includes mobile number owner's address history, age, and family information. It's also a great tool to find information about an unknown caller and can help you rid the annoying telemarketers.
How to trace mobile number location in USA using Intelius
Visit www.intelius.com and type a mobile number in the field provided.
Press the search button.
Confirm you are not a robot by checking a box.
Provide your First name, Last Name, and email id and click save.
The next things to show up on your screen are Owner's name, Address, Line Type, Career, and pictures of the mobile number owner.
You can also opt for a paid lookup tool to get more accurate details about the Owner.
Intelius is a free service to trace mobile number in USA; however, if you want to get the detailed and in-depth report about the targeted number, you are recommended to purchase the premium service.
You May Also Like
The Bottom Line
There are ways to get the details you want for free, and there are better ways to get further insights into a particular mobile number. This pretty much depends on how serious you want to look into the things.
In my opinion, you should opt for paid service in case you are overwhelmed by some unknown caller or massager.  It's quite an easy task to trace mobile number location in USA with the right references and tracking services.