Best Download Manager for iOS, iPhone, iPad | Internet Download Manager iOS– Even though the iPhone packs all the necessary capabilities to impress users with its features, Safari still falls short on managing downloads and manipulating them.
Safari browser may be one of the unique apps on iOS, but it still needs some tweaks when it's about storing the downloaded files. That's why these best download manager for iPhone come in as your most likely options to do the job perfectly. Check Also – Video Downloader for iPhone
Let's look at why a third-party download manager app for iPhone, iOS, iPad is suitable to let your store the downloaded files and open them anytime you want.
Why you need Download Manager for iPhone
When you download a file using Safari, it opens the files directly rather than storing them on your idevice. This way, you can either view the file directly or need another app to open the files. Safari Browser is undoubtedly a robust tool to browse the internet on iPhones and iPads, but it requires an extra pair of hands to perform the download management tasks you may find essential.
You can find plenty of third-party download manager apps on Apple Store. Firstly, such an app should be capable of downloading all the file types, track the download speed, should have stop/ pause/ resume capability, and significantly, it should support the most commonly used files such documents and media files. Check Also – Best iPhone Video Downloader
Best Download Manager for iPhone
A top-notch iOS / iPhone download manager should be able to fetch embedded links from different sources, URL from the history, set search engine by default, ensures user security, and much more. Considering many other criteria, I have compiled a list of a few download manager for iOS / iPhone / iPad to help you do a little with download management.
QWE | Download Manager for iPhone, iPad, iOS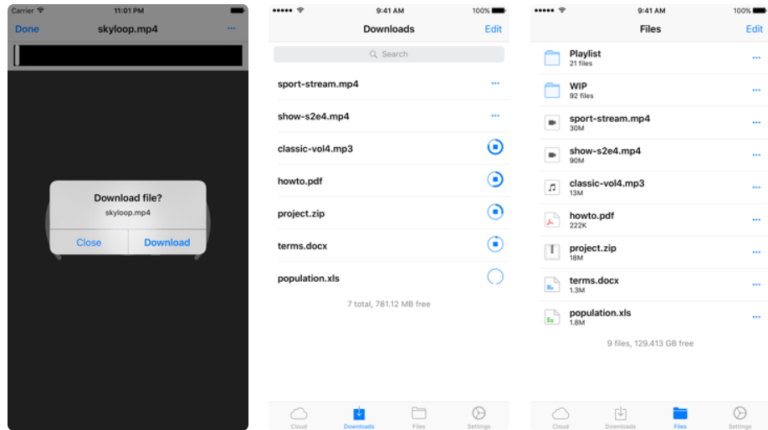 QWE is a supersharp iOS download manager that can handle different file types simultaneously. For the security's sake, you can also put password protection on it anytime. Besides offering you reliable download management services, QWE app also lets you use its features like Cloud Manager, iTunes-file sharing, and saving webpages with embedded media for offline viewing.
The app was last fixed in 2016 with support for iOS or later to bring you the features of checking downloads progress, files filter, auto-rename and dozens other. Available in 6 different languages, the developer team regularly works on making it better for users' needs. Quick response to users' requests is the reason why QWE tops the list of best download manager for iPhone and iPad. 
Cloud Manager
Supports iTune file sharing
File manager with folder support
Downloader Pro | iOS Download Manager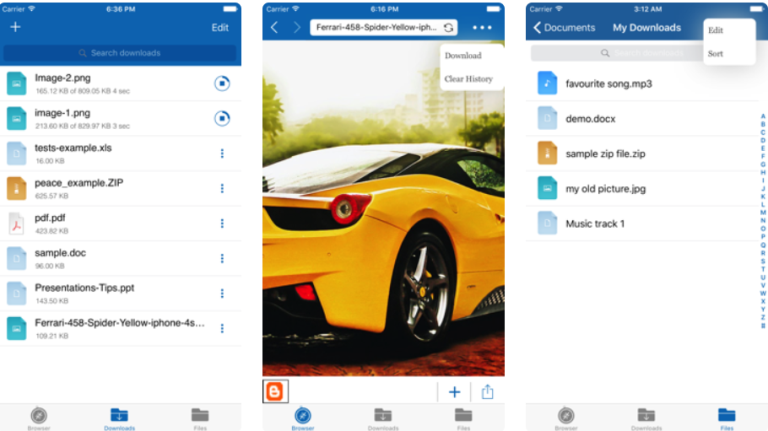 Download the media files like you do on your computer and save them for offline viewing. This download manager is also a browser with multi-tab support that comes in one language only. Downloader Pro is another way to get access to unlimited downloads from webpages you browse using its built-in browser.
This app works efficiently when you have multiple files to deal with at the same time. Not only multi-tab browsing, but you can also download multiple file types such as favorite music, movie clips, Download ebooks, Download YouTube videos. Want more from this app? Why not try it first to enjoy features like pause and resume options in the middle of downloading progress.
Advance download and file manager for iPhone device
Multiple browsing features by switching between tabs
Scan websites to find available downloads
iTune file sharing support
iDownloader Internet Download Manager for iPhone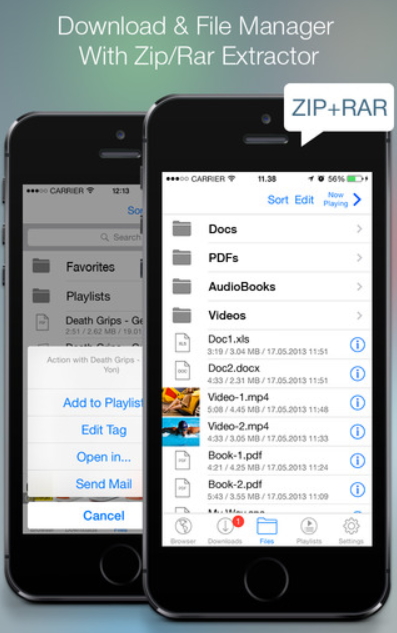 iDM is the one and only iOS download manager getting regular fixes and patches. It's the ultimate download manager app that your iPhone and iPad needs. iDM outnumbers other in terms of features and device support with fully functional photo viewer, PDF viewer, and a built-in web browser.
Just tap and hold a link to download any file you want. iDownloader is pretty good at handling zipped files too, it unzips the files and let you view or play on your phone locally if you have any trouble downloading files from the internet, head straight to the FAQ page and have your questions answered.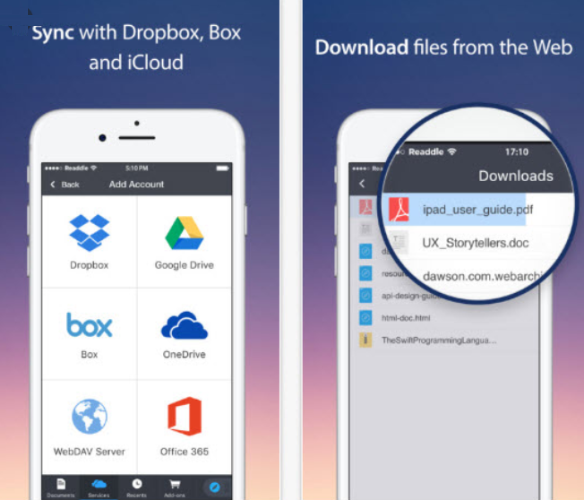 When it's about having everything in one place, Easy Downloader takes all the praise. It's a simplified tool to let you feel at ease with all the complex downloading process. Besides handling downloads, this file manager packs all the necessary file management features, including the built-in browser and a media player.
You can grab large files, multiple files, and even simplify your search with its cool features using a frequently updated search engine. Its search engine is enabled with multi-tab search options and can automatically unzip the compressed files, whether video or images.
Total Downloader | Download manager for iPhone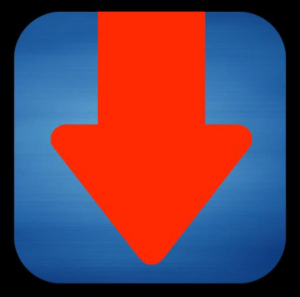 TDownloader is one of the best download managers for iPhone you should use to fetch files from any website. This iOS download manager is built explicitly for iOS devices as a perfect solution to the shortcomings of the Safari browser. Total downloader has a built-in browser that eases your search and brings you relevant links to download any file you look for.
TDownloader supports multiple file types, including zipped files and folders. Its UI is simple yet functional, with primary navigation controls in the sidebar. You also get a mini player to play all the downloaded media files without any disturbances. Its download button instantly opens a file once you tap on it. To make the user experience better, its built-in browser has multi-tab browsing support to let you enjoy full web browsing features.
You can pause, play, stop, resume, or even cancel downloads from any streaming or video hosting sites such as Facebook, Instagram, Twitter, etc. Best of all, this download manager is also integrated with cloud-based services such as Dropbox, Google Drive, and OneDrive.
Files-Download Manager and Browser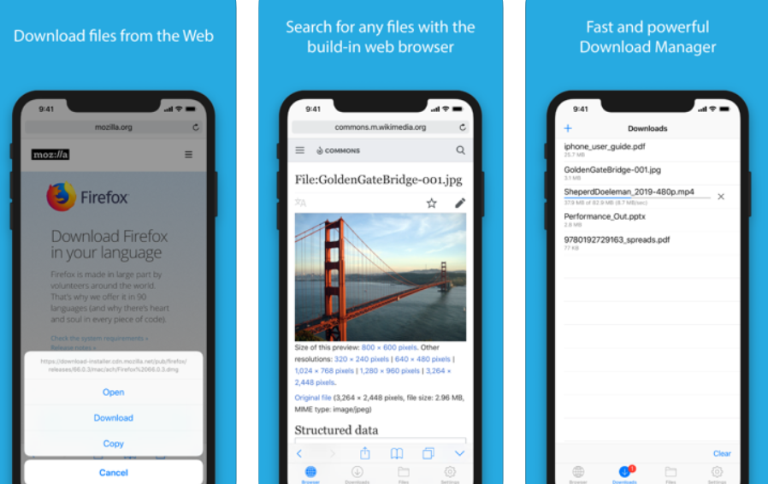 Erstwhile known as Downloads Lite, Files is a revamped version that is even more powerful than before. Its sections feature a iPhone download manager, a web browser, a download directory, and settings. The files Download manager is a sophisticated platform with custom MIME types defining protocols on handling different types of download links. You can type a URL or search it by typing keywords in the unified search bar.
What makes Files Download Manager unique is the support for Safari bookmarks. Its iOS Safari bookmarklet feature lets you import all the saved links to its built-in browser to download the files you need. If you are dealing with a particular file with an unsupported format, you can manually define it by adding the MIME type.
The rest of its features include download and playback options, a built-in player, and a document viewer. It's got a separate tool for unzipping/ extracting compressed files and allowing you to view it.  Its free version comes with limited storage while you can purchase it at $4.99 to enjoy its full features.
eDL Pro | iOS Download Manager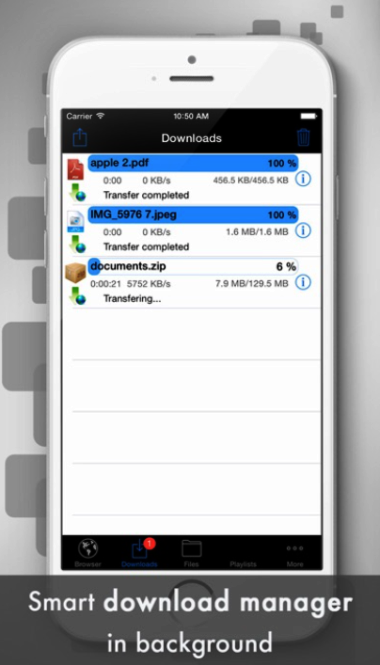 Easy Downloader Pro is an all-in-one download manager that lets you download files faster while handling them through a built-in management system. You can experience it as if you are operating a PC in terms of controlling every file types on the iPhone. Like other download managers, eDL Pro is also a great combination of web browser with multi-tab support and Safari-like experience.
To make your experience worthwhile, eDL has audio and video players too with multiple format support such as mp4, MPEG, mp3, and many more. It's a reliable option to unzip and extract files from different compressor tools like RAR, WinZip, and raw format.
If you want to browse privately, sit comfortable and surf whatever you want. If you are running some important things your iPhone, eDL is good at it too; you can multitask with eDL running in the background.
Documents-File Manager with Downloader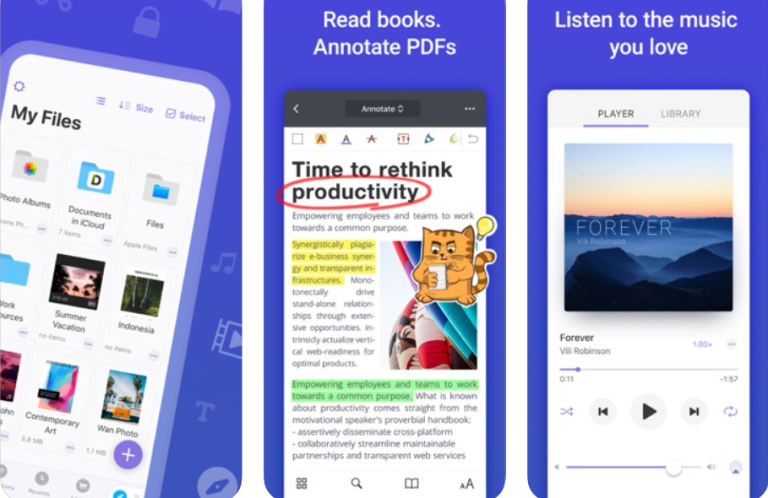 Documents is another one of the best download managers for iPhone you can choose to keep files in one place. Documents app lets you access and manage your files however you want. It has a built-in browser that can download ebooks, audio, and video files without any hassles. It's also a perfect tool to read EPUB books and managing different types of documents.
The Documents app lets you connect to all the cloud services so you can be organized, focused, and sync with your team. With all your files organized in one central place, you can safely sync them across all your devices and access them anytime, anywhere. It's free to use and one of the most reliable tools to keep you organized. Documents app adds an extra layer of protection with the world's fastest VPN.
The built-in browser safeguards your privacy while the top-notch file management system keeps your files stored in password-protected place. Tap and hold a link to download files on the go with support like rename, resume, stop, or pause in the middle. The best part is, it's free to download and use Documents app without any ads featured.
iBrowser Plus – Cloud Storage
iBrowser Plus is another excellent tool to keep your files managed and sorted at one place. If this app can't amaze you, nothing will. A free cloud storage, web browser, and a built-in Media Player are some of its outstanding features. Want more? It's the only download manager app that lets you download non-supported audio and video content.
You'll find iBrowser Plus very similar to Safari where features like Document Viewer, Photo Browser, PDF Reader and Zip Extractor will be enough to bring you further ease. This download manager stays active in the background while you are multitasking and downloading unlimited files at the same time. Ringtone maker and a built-in ad-blocker make it one of the choices you won't ever regret.
iDL PLUS FREE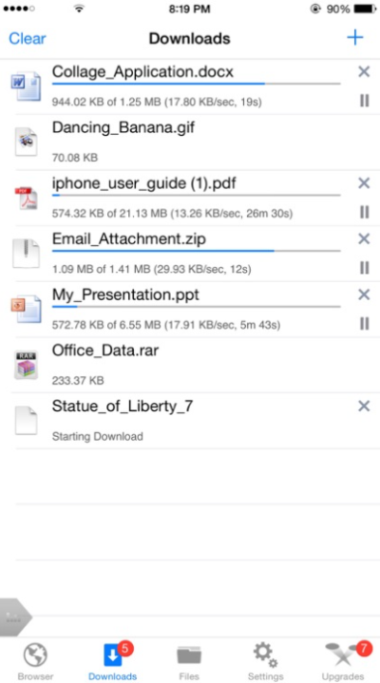 iDL is the last one on the list of best download manager for iPhone ou can put to use. It's a tool supporting downloading from Dropbox, Google Drive, OneDrive, and PC/Mac via WiFi transfer. It accelerates downloading speed and integrated with Google, Dropbox, and OneDrive. iDL also supports renaming, deleting, moving, and copying features.
Be better organized with iDL as it keeps your data sorted and well-arranged. Its supported features include photo-viewer with slideshows, and lets you handle formats like .pdf, .doc, .xls, .ppt, .txt, .html, and .rtf file formats. Worried about data security? iDL will keep this problem at bay as it comes with Dot Lock Pattern and Digital Passcode mechanism.
You May Also Like
Have your say
It's not easy to choose the perfect one out of these 10 best download manager for iPhone that can suffice your needs. Some of these apps get frequent updates as users demand; on the other hand, some are tough enough to be faltered. Most of the download managers are available for free; however, you'll definitely need to subscribe to their paid versions to enjoy some more functional treats.
Which Downloader is Best for iPhone?
You can use any iOS downloader according to your need such as QWE downloader, Downloader Pro, iDownloader, Easy Downloader, total downloader etc.
Is IDM (Internet Download Manager) Available for iPhone / iOS?
Many people are searching for IDM for iOS, IDM for iPhone, download manager for ios, IDM ios, internet download manager iOS. but As per sources, IDM (Internet Download Manager) only available for Windows Operating System.
IDM Alternative for iOS
There are many IDM Alternative for iOS / iPhone available on internet you can check our above list of Download Manager for iOS.