Facetime app is only available for iPhone Users but you can enjoy its features in your Android smartphone. Here's we are sharing FaceTime alternative apps for android which have same and facetime or better then the app
best FaceTime alternative apps for android – Currently, Facetime a top-class app for video calling that many iPhone users have on their phones. No doubt why it takes the first place on the list of top video calling apps. But Android users are yet to enjoy its features since the developers have only released it for iOS devices.
Like I use to say, there are always solutions to problems. Let's talk about best FaceTime alternative apps for android to find perfect replacements for a perfect app.
Best Facetime Alternative App for Android
The exceptional support for video call someone person-to-person via a VoIP service is what FaceTime is most known for. You may also experience similar or somewhat advanced capability in some of the best alternatives to FaceTime I have listed below.
Google Hangouts – Facetime Alternative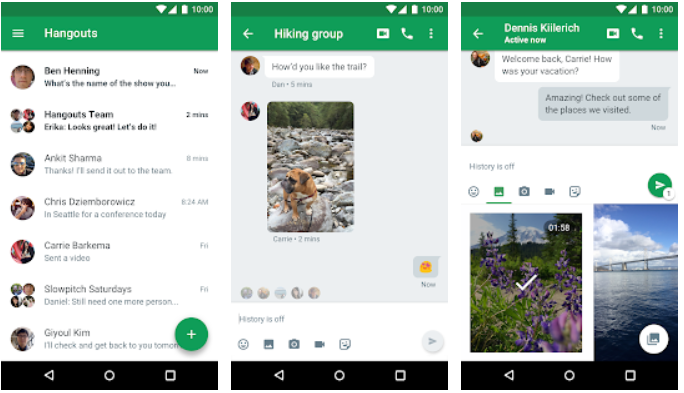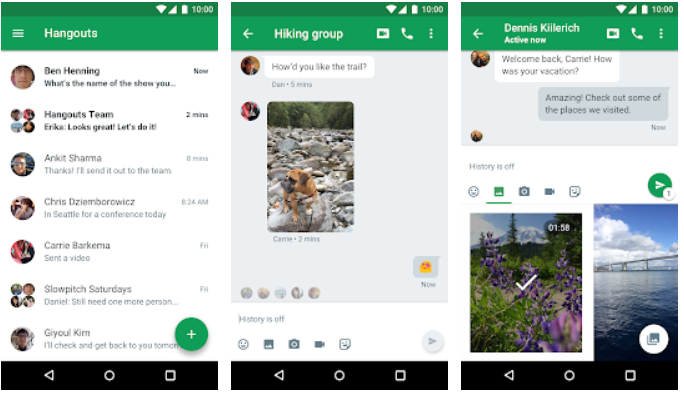 Hangouts takes the first place in the race of best alternatives to facetime for android for many reasons. It's fastest, lightest, gets regular updates, and it's free to use. When something is developed by Google, it must be most secure and highly reliable too. Hangouts offers you a real-time text chat and video support to users while you don't even have to register elsewhere. Just use your Gmail ID and you're all set up with the app.
Users have rarely noticed that with every update released Google adds new features to this video calling app. You can migrate this App from android to Desktop PCs too. Besides one-to-one calls, it's tremendously useful for multiple-users conversation.
Facebook Messenger – Facetime Alternative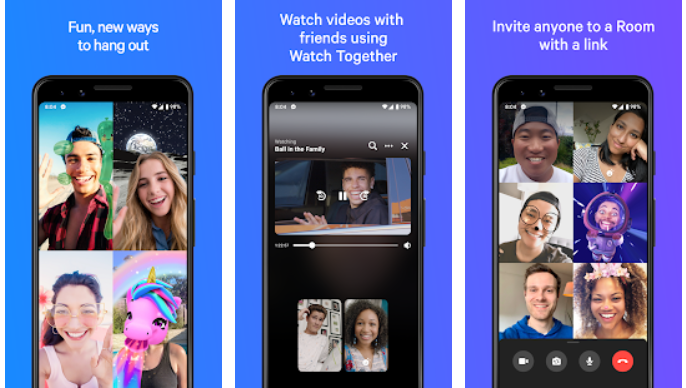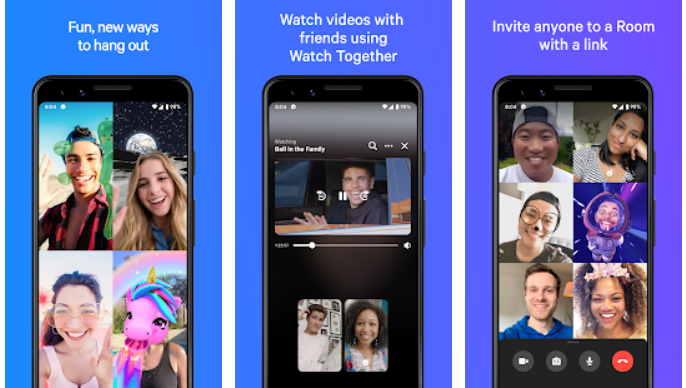 Facebook lite has been keeping millions of people engaged in all sorts of ways being the lightest messenger app of all time. It easily integrates with your social media account and applies good security options to let chat or video call your contacts without any worries.
The recently added video call support is what many users had hoped for. Now Facebook Messenger is more fun to connect with people, whether your friends or colleagues. If you're new to the video calling feature of FB Messenger, you must give it a try.
Tango – Facetime Alternative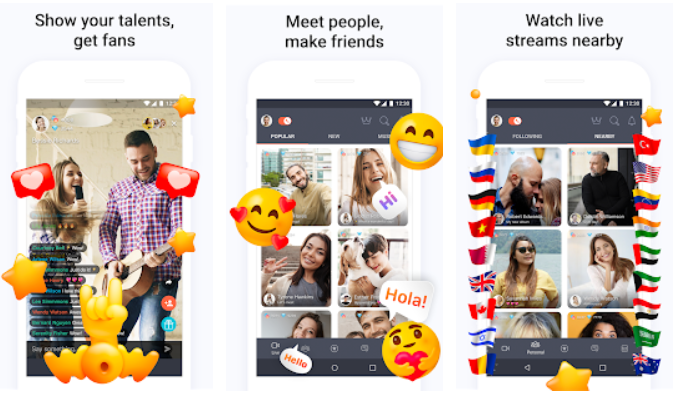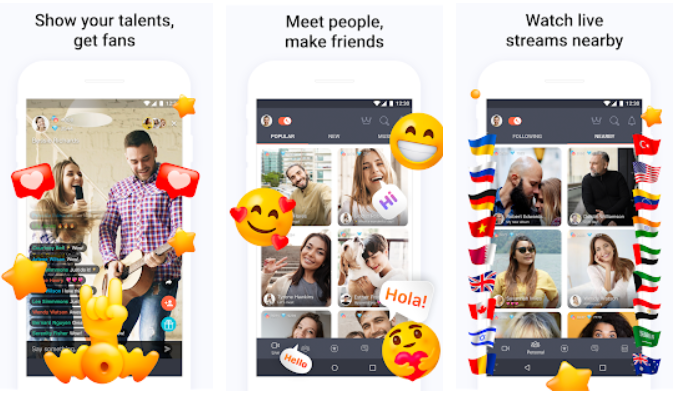 Tango is the video calling app that a few uses are known to. The development team has focused on this communication by turning it into a social media network. So expect other features like news feed, games, and lots of emojis, gifs, and stickers. Not only the best alternative to best alternative to FaceTime, but it's also a unique social media platform.
It takes two or more to Tango, and unbelievably, this app is a decade old with over 200 million users worldwide. I am surprised that still, not many people know about it as it's also a cross-platform app you can install on your iPhone or desktop PC. You can search for people (if they are using it) to start communicating with them via text, video call, audio call, or image chat.
Google Duo | Best Facetime Alternative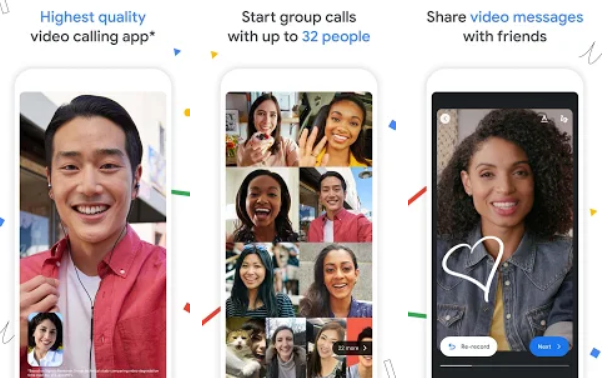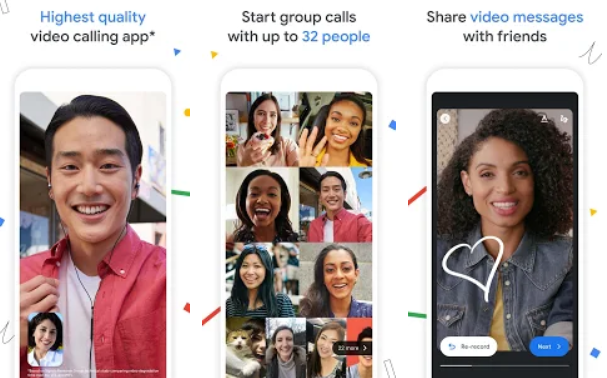 Remember? Google launched the Allo messenger and Duo video calling App at the same time. Google duo was able to survive and has been thriving since then. It's now an essential replacement for FaceTime on Android. Google Duo is made especially for Video Calling and can be used on multiple platforms at once.
No matter if your friends have an iPhone or Android, you can wave them hi anytime, provided they have Duo installed, the free video calling service. If you seem disinterested in taking a video call from someone, its Knock-knock feature is there for you that lets you see the caller even before you pick his call.
JioMeet | Best Facetime Alternative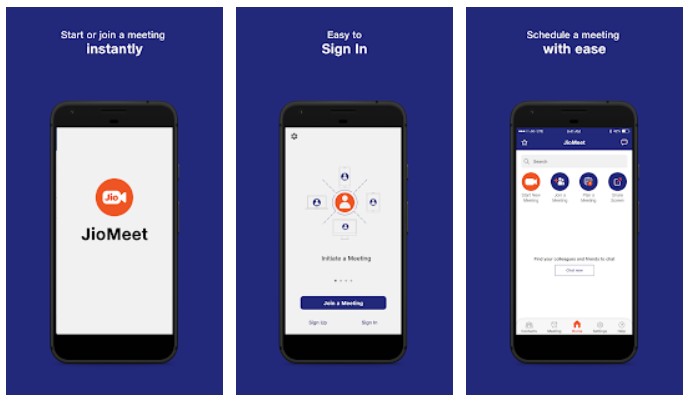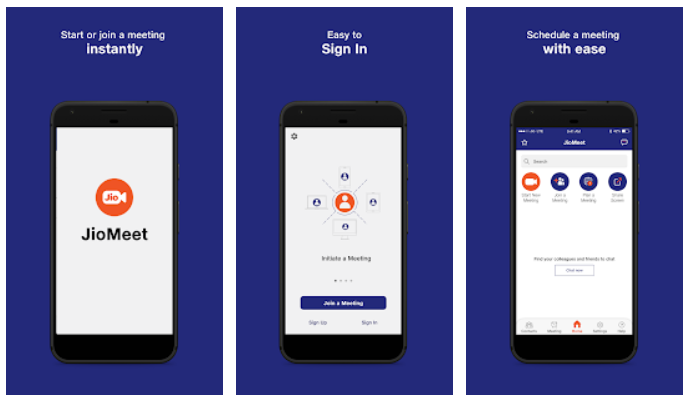 This India-based app lets you focus on video calling only. It qualifies all the criteria to be a video-conferencing tool besides being the best alternative to FaceTime app.
You can use it to carry out a one-to-one video chat and to host meetings with a maximum of 100 people simultaneously. The best part about this video calling app is that you can go ahead in the conversation for up to 24 hours.
Its user-friendly interface and lightest version are the reasons why people use it and recommend others. Furthermore, it's secure and safe whether you are driving or someone is trying to access your meetings. Do note that this app is new and loaded with lots of handy features and supports up to 5 devices using the same login details.
JusTalk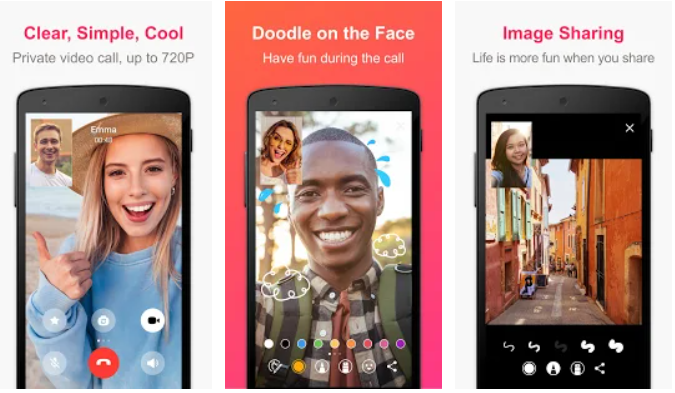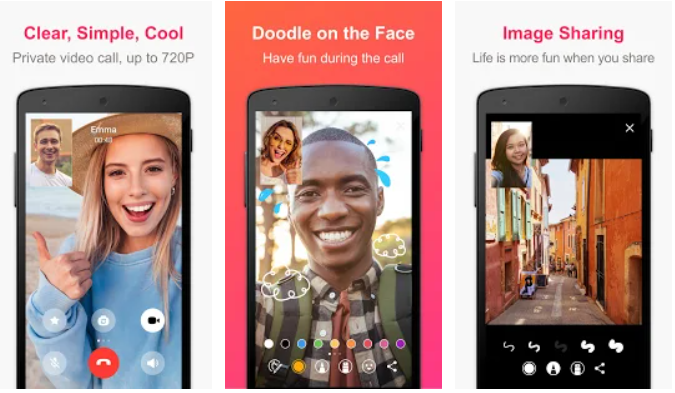 A bad network speed can turn your video conversation horrible. JusTalk is the only video chatting service that can help you carry out a low speed video conversation. You can doodle, share images, or even change its theme amidst your video conversation.
JusTalk comes with cross-platform support so, you can enjoy video calling on iDevices or desktop PCs. This free video chatting app is available on the Play Store with in-app purchases.
You can connect with 16 people at once and if you need to make international calls, whether your phone contacts or Facebook friends. The app is designed to work over a Wi-Fi connection seamlessly.
Signal Private Messenger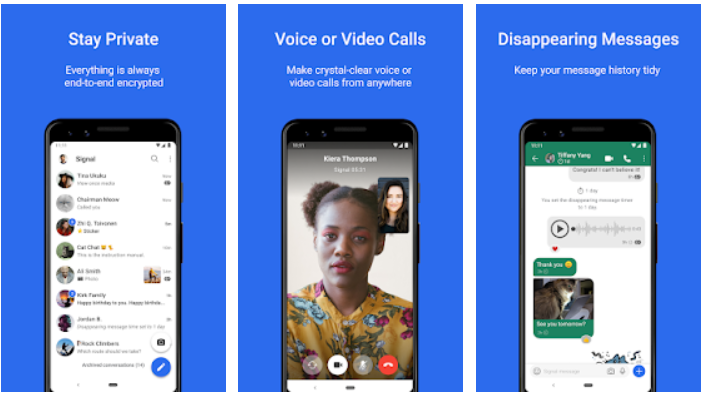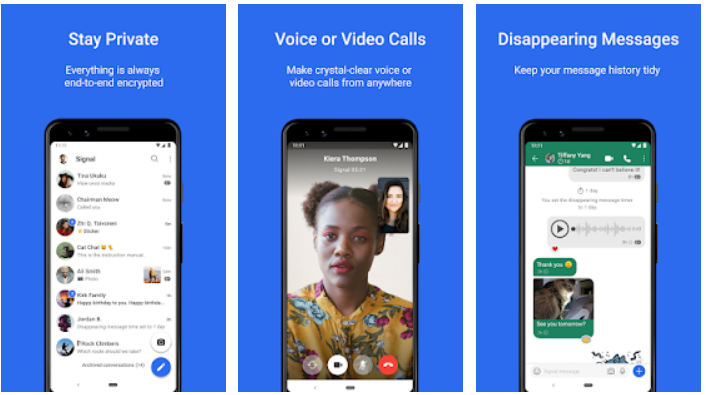 Are you worried about your privacy? Worry no more as Signal Private Messenger is here to stave-off all the privacy-related issues. The strongest contender for 10 best Alternatives to FaceTime, SPM, is a guaranteed top-class video and voice call quality solution.
You can connect to your friends via group chat, video calls, and voice calls using its end-to-end encryption method hence keeping your private information concealed. The best part about this app is it's free to use and has pretty comprehensive features.
Skype | Top Facetime Alternative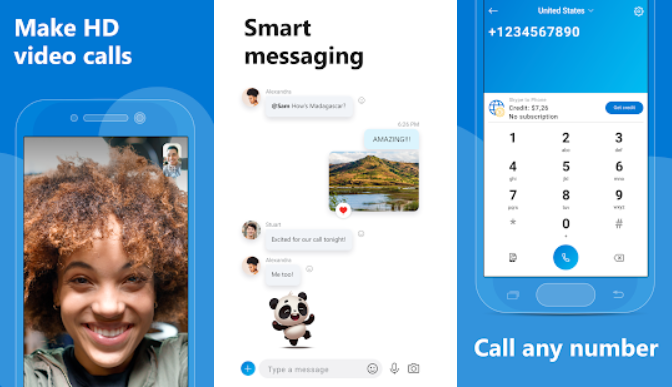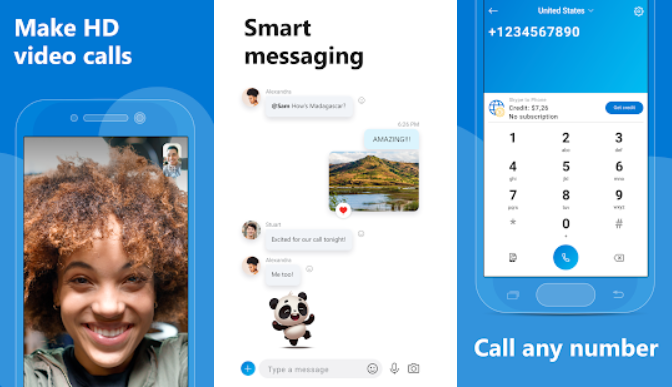 Skype is the twin brother of FaceTime, so there are counts of reasons to consider that it's the best alternative to FaceTime for Android. I believe no one needs an introduction to Skype as it's has been here when there were a few video calling options.
Its stability, uniqueness, simple user interface, and free service are what made this Microsoft-developed app so famous. Text, call, image chat, or video chat, there's everything on this app that you once imagined.
Line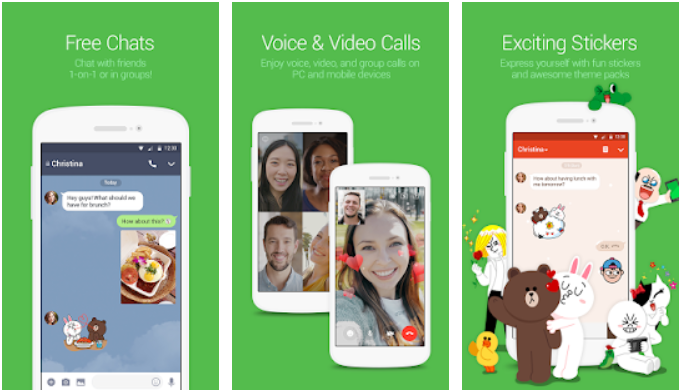 Even though this app is less popular in many countries, it's still got a massive user-base in Japan and the US. That's where you'll find many android users enjoying this messaging app. Line users have recently been updated with Line's Group Video calling feature, where you can connect to up to 200 participants simultaneously displaying four faces at a time.
You can arrange the participants using its drag and drop slider and adjust active members in a group meeting. Besides its free video can voice calling service, Line is also famous for its text chat, creative stickers, and other unique features. There are two version of this messenger app available on the play store, I suggest the lite version first.
Viber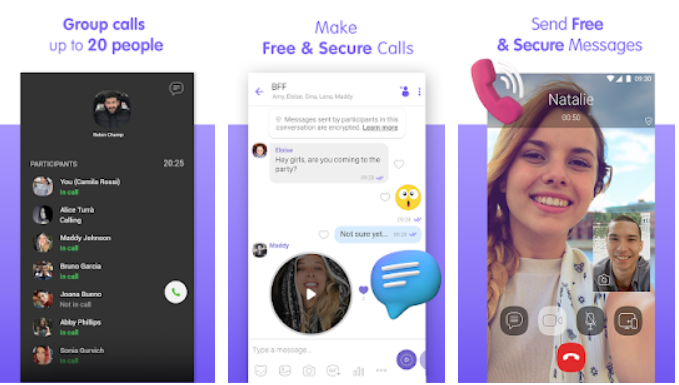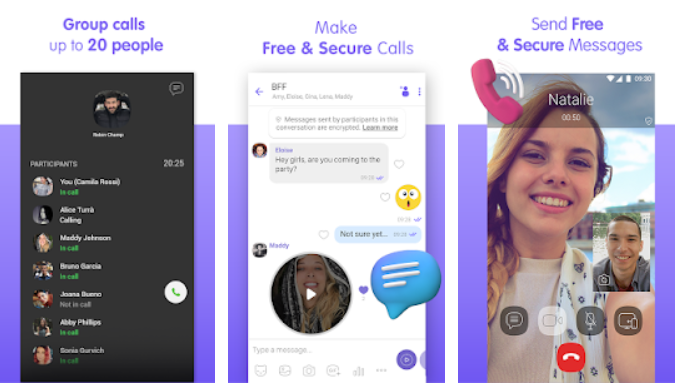 Viber has the strongest and broadest user-base in the global market. Its fast, simple, free, and end-to-end encryption service is loved by around 1 billion users worldwide. Viber supports free audio and video calling service in high definition quality. It's easy to communicate with people via the Viber app using the crystal-clear audio and video formats.
Call your group and add up to 20 members in your call simultaneously while enjoying other features advanced than the FaceTime app. Its Viber Out feature also lets you connect your call to landline numbers at a low cost.
The best part is, you don't have to have a Viber account on the receiver's end. Do look out for its brilliant security features such as self-destructing secret chats and encrypted messages.
You May Also Like
It's Face Time for Android Users:
With these 10 best FaceTime alternative apps for android as the most fabulous options, there are no reasons to worry. No matter if Facetime isn't yet available for android, because these alternatives fill in for its place just in time. Have a try at some of these apps that I recommend you personally (Google Duo, Hangouts, and Skype). How well are these apps for you? Do drop your comments in the section provided below.
We Write on Latest Tech News, How to, Guide,  Android,  iPhone,  Windows,  MAC,   Reviews and more.  Do you like TechZeal? We Count on You! Don't forget to follow us on Facebook, Twitter, Instagram …!